Ukraine's ambassador to the United Nations had a message Wednesday, Feb. 23, for his Russian counterpart.
"There is no purgatory for war criminals," Sergiy Kyslytsya told Russian ambassador Vassily Nebenzia in a face-to-face emergency meeting of the UN Security Council. "They go straight to hell, ambassador."
Just after 10:30 p.m. EST Wednesday, as Russian troops were beginning their invasion of Ukraine, Kyslytsya told the members of the hastily assembled meeting that he had planned "to ask the Russian ambassador to confirm on the record the Russian troops will not start firing at Ukrainians."
"It became useless about 48 minutes ago. Because about 48 minutes ago, your president declared the war on Ukraine," Kyslytsya said.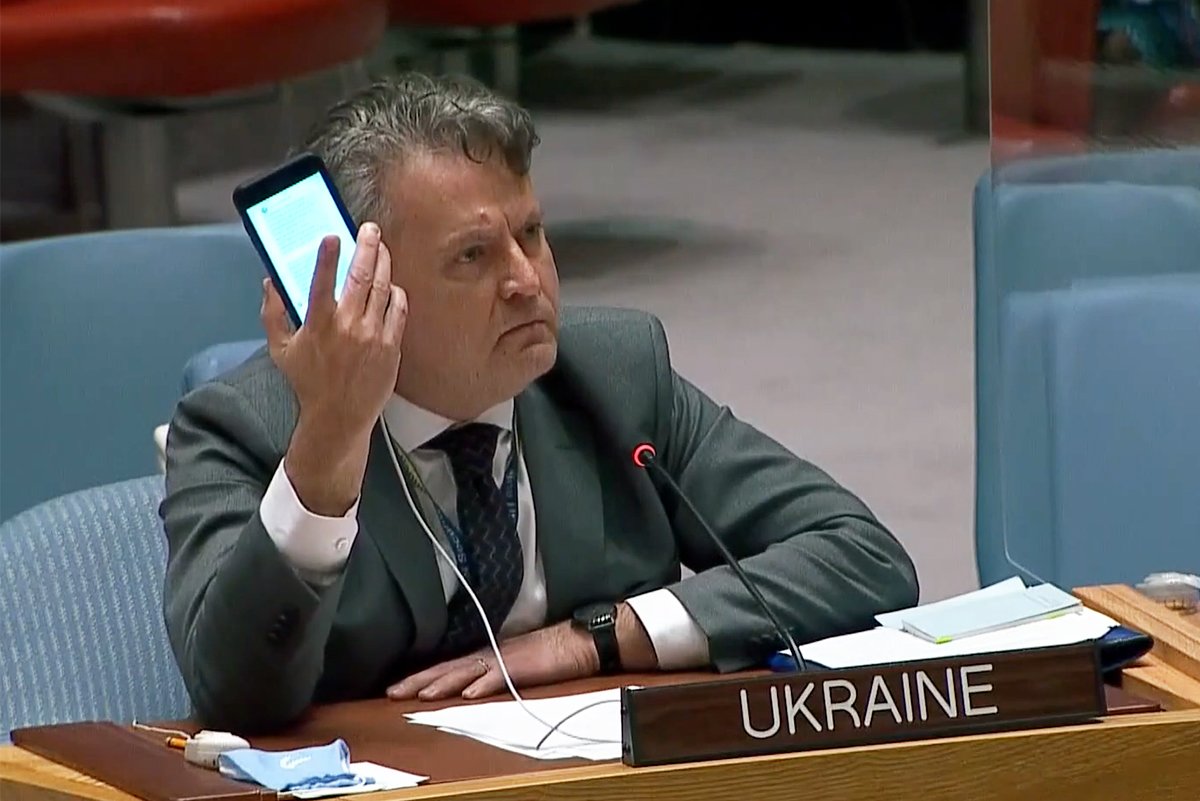 The UN Security Council called the meeting just as Russian troops and missiles began pouring into Ukraine from three sides in an invasion that President Vladimir Putin called a special military operation aimed at Ukraine's Donbas region. Missile attacks targeted key Ukrainian military sites, armored units were seen crossing border checkpoints, and Russian soldiers seized an airport outside Kyiv.
Putin issued his televised address stating that Russia would move toward the "demilitarization and de-Nazification of Ukraine" as the Security Council meeting was underway, meaning many ambassadors learned of the invasion in real time.
World powers condemned Russia's actions, with British Ambassador Barbara Woodward saying, "For months, Russia has been holding a gun to Ukraine's head. Now, President Putin's finger is on the trigger."
Kyslytsya delivered his impassioned speech just minutes after Nebenzia defended Russia's military action in the Donbas as an act of self-defense.
"The root of today's crisis in Ukraine is the actions of Ukraine itself," Nebenzia said, parroting Putin's recent tactic of claiming that Ukraine is not an independent country.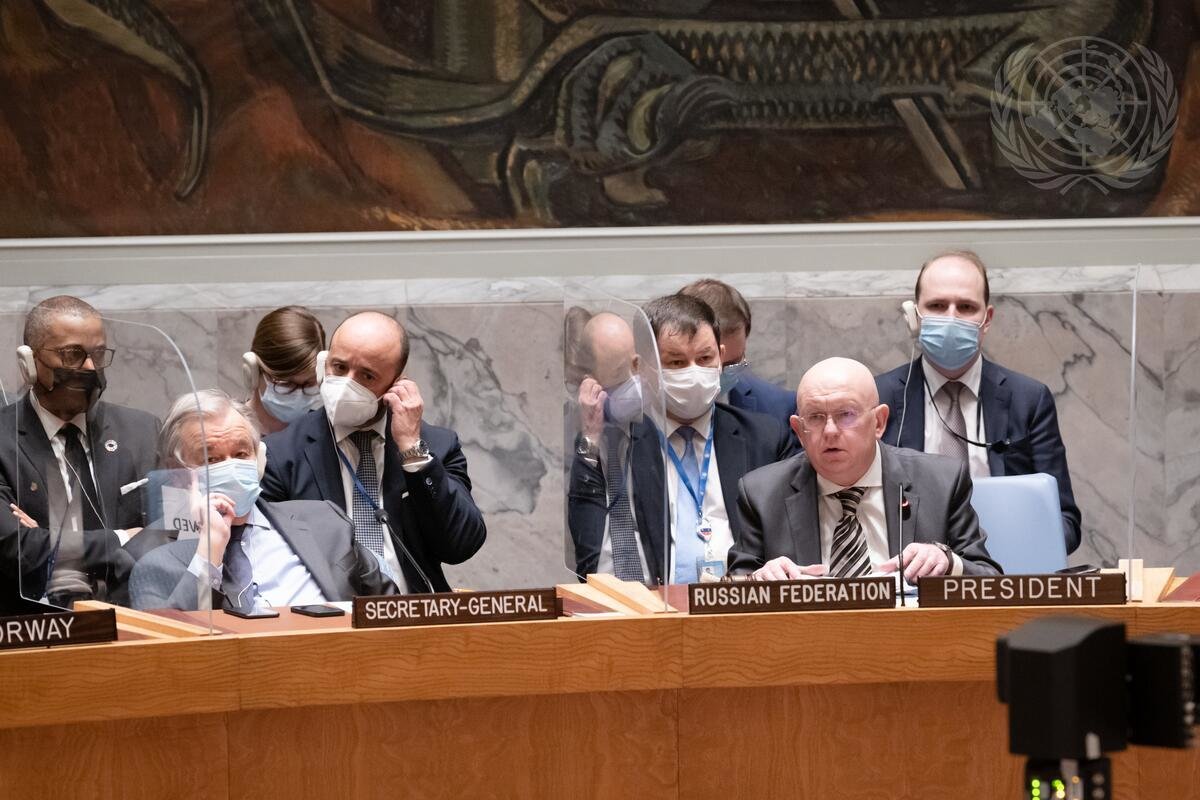 Nebenzia chaired the emergency meeting and has served as president of the UN Security Council all of February, as it is Russia's turn to do so. The Ukrainian ambassador said Nebenzia should relinquish that presidency if he was unwilling to state that Russia "will not shell and bomb Ukrainian cities."
"It's too late, my dear colleagues, to speak about de-escalation. […] The Russian president declared war on the record. Should I play the video of your president?" Kyslytsya asked the Russian ambassador, holding up his phone. "Ambassador, shall I do that right now, or you can confirm it?"
When it was his turn to speak, Nebenzia maintained Russia's advance "isn't called a war," but rather a "special military operation in the Donbas."
"We aren't being aggressive against the Ukrainian people but against the junta that is in power in Kyiv," Nebenzia said, then quickly used his position as chairman to end the meeting.
Read Next: