They say comedy is tragedy plus time, and while the unprovoked invasion of a sovereign nation isn't really funny, that hasn't stopped the internet — and the Ukrainian government — from poking fun at Russia's invasion forces in between rounds of kicking the ever-living shit out of them.
The internet and social media are buzzing with droves of memes about the Russian invasion of Ukraine, so we took it upon ourselves to sort through them and pull out our favorites. Here are our picks for the best Ukraine-Russia War Memes on the Internet.
America may not be directly engaged in the fighting in Ukraine, but we are there in spirit. That spirit is called the Javelin.
This hilarious meme was actually posted on Ukraine's Twitter account. Isn't Russia a pain in everyone's asshole?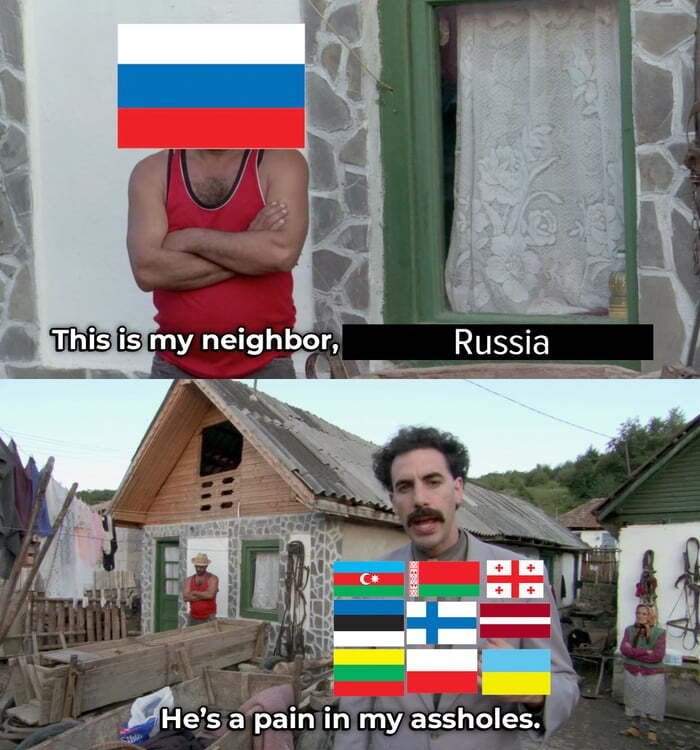 It's funny because it's true.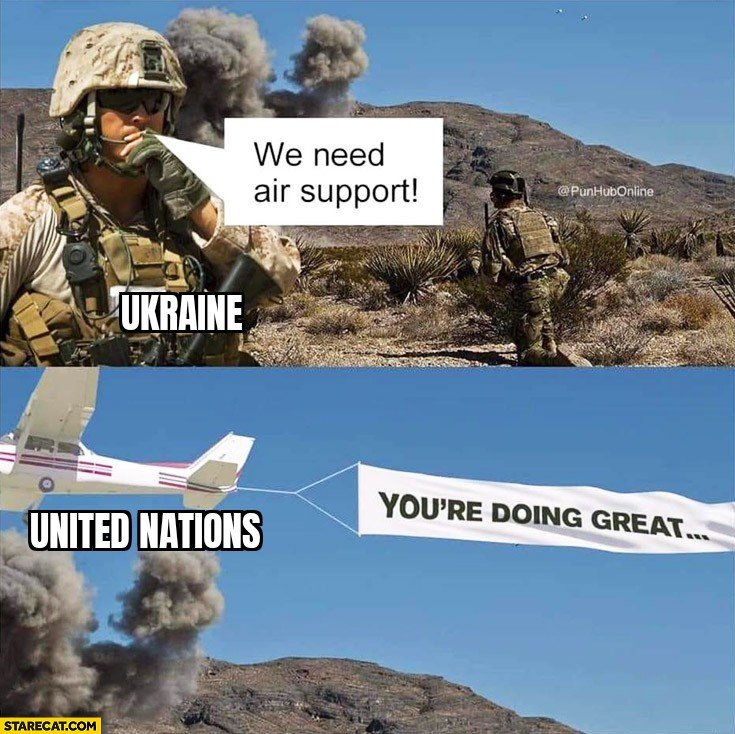 A Ukrainian soldier uses unconventional warfare tactics to catch a Russian invader off guard (probably).
One Meme to Rule Them All.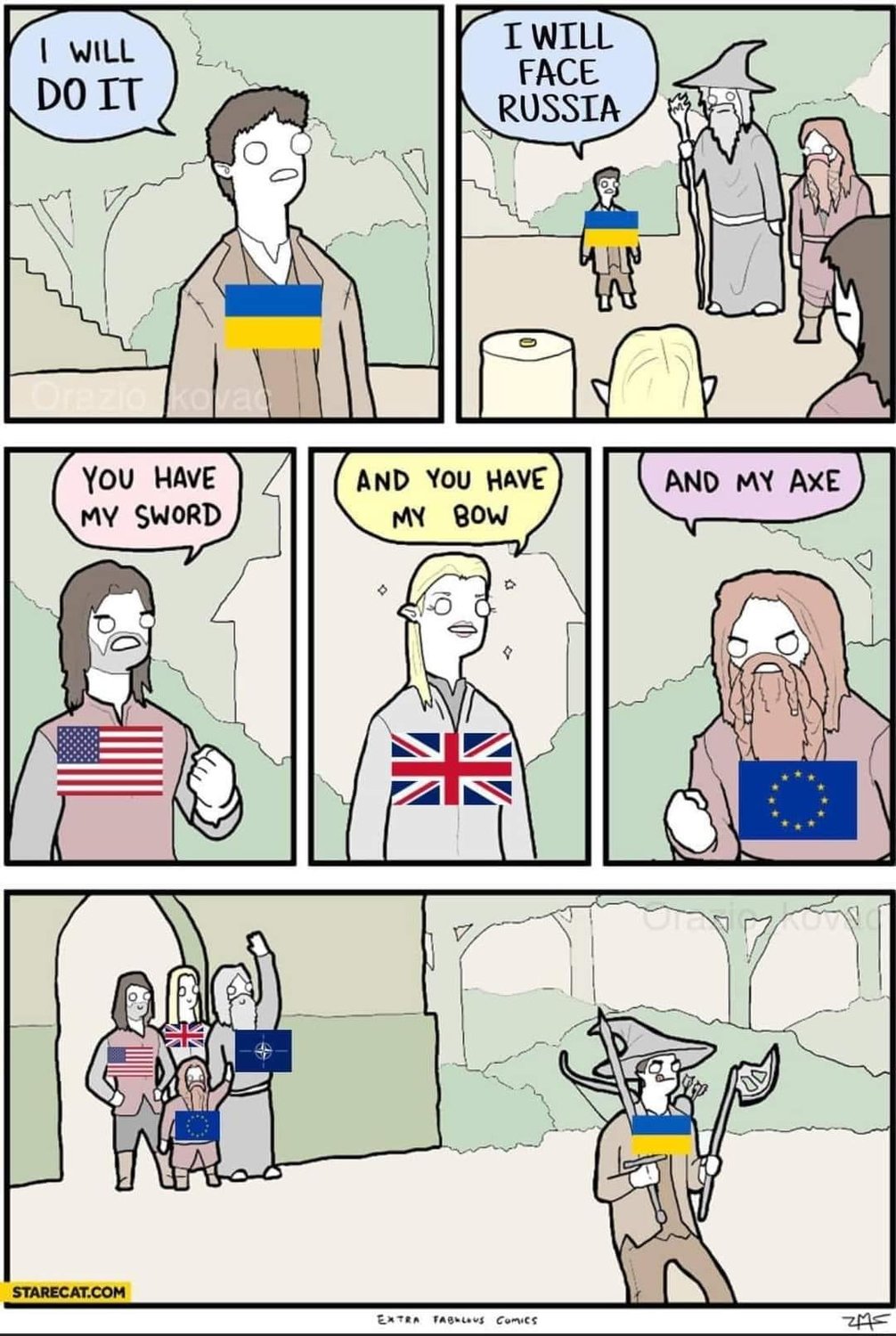 Yet another killer meme posted on Ukraine Twitter. You gotta respect Ukraine's meme game.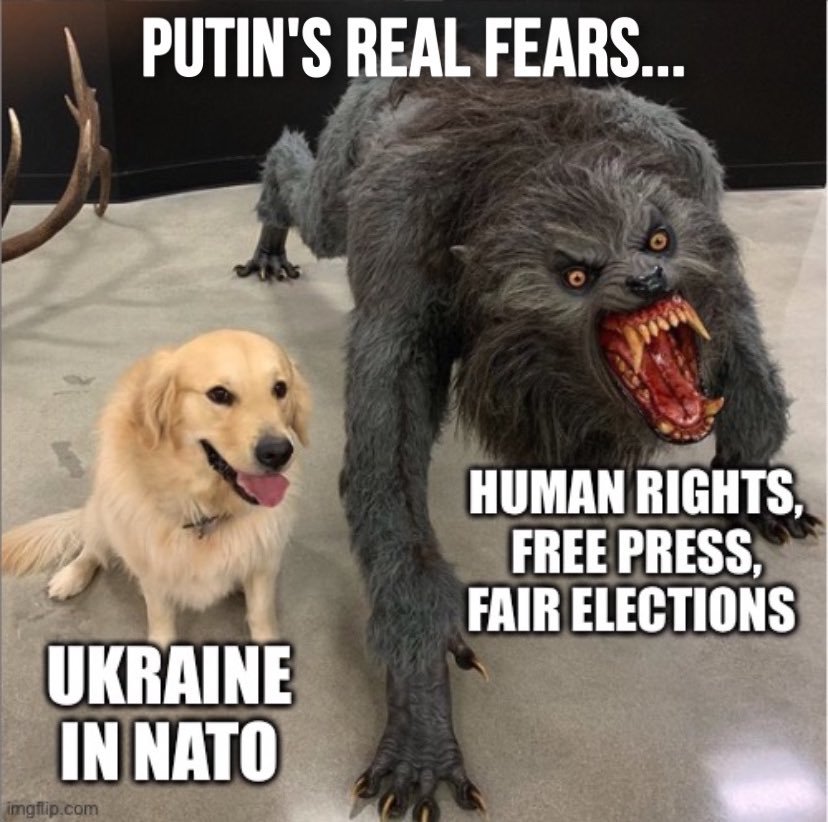 Considering some of the footage from the front, this one checks out.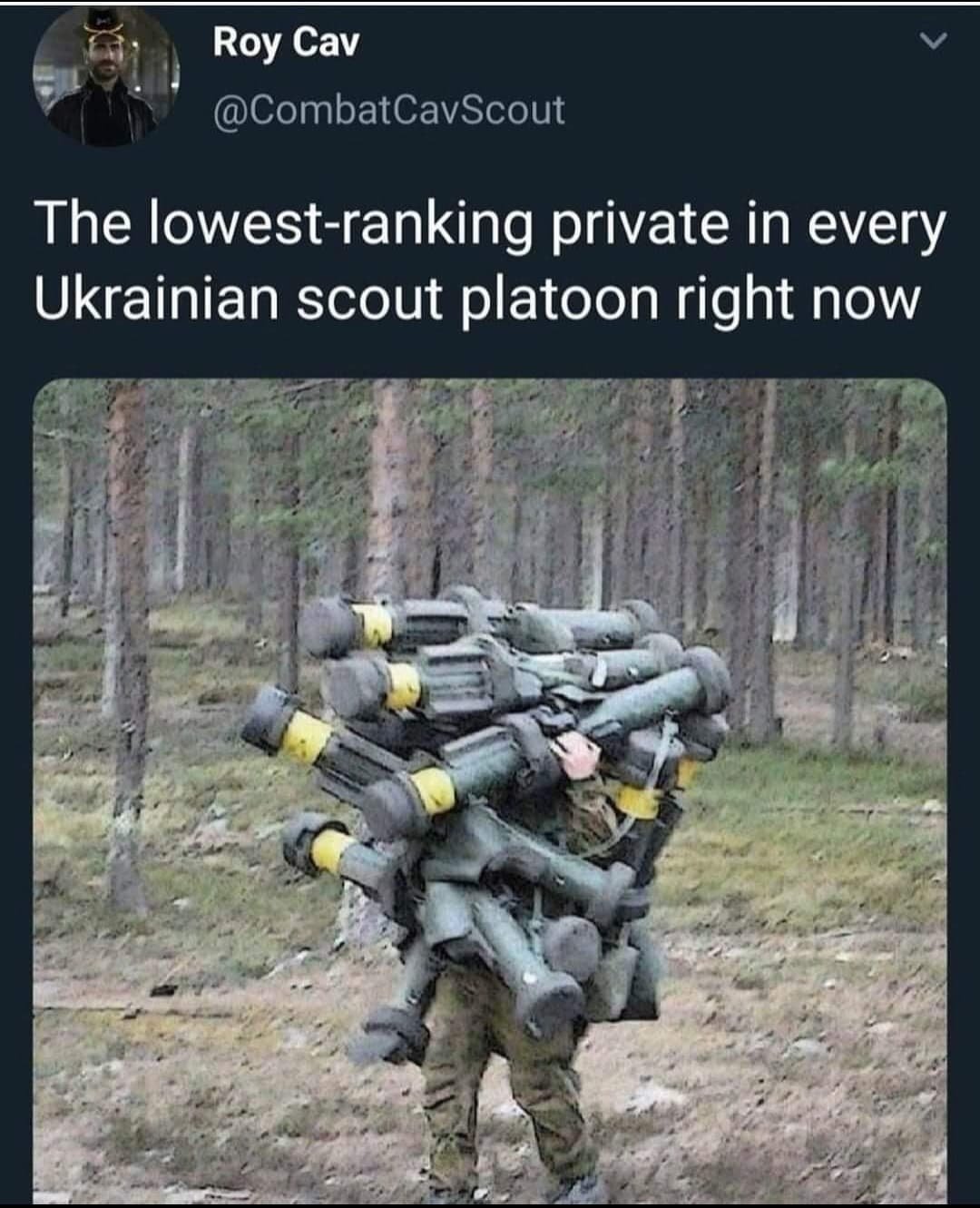 Does Ukraine have a special division solely committed to cultivating killer memes? We think so.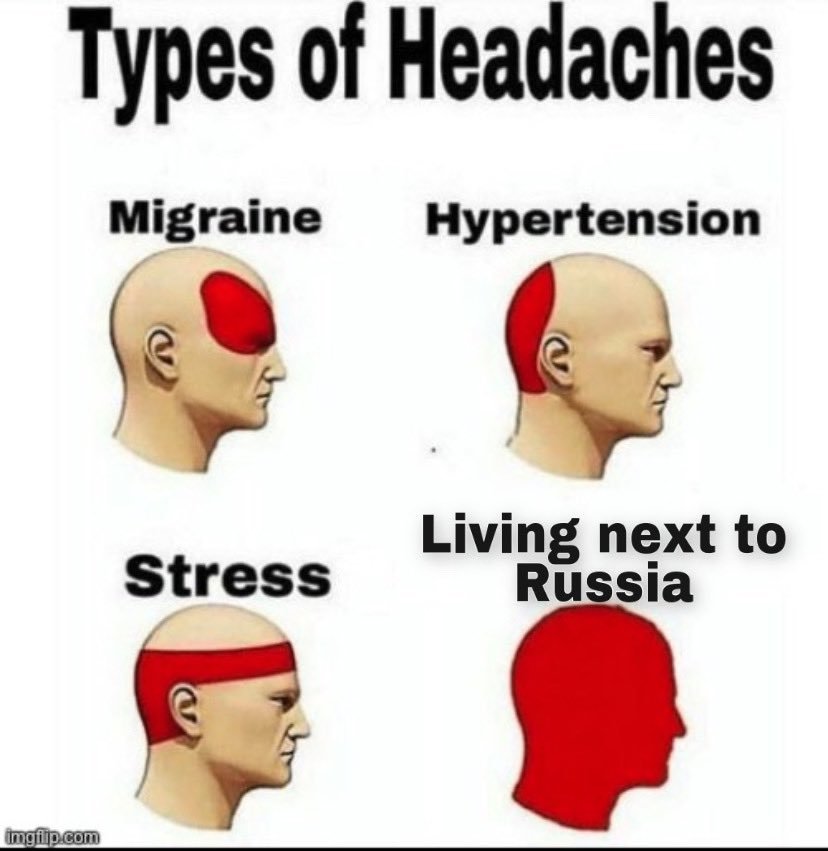 Damn shame.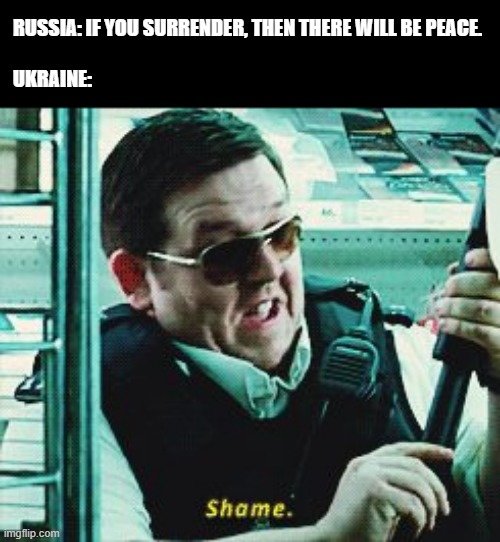 How much of a colossal asshole do you have to be to have some of the most colossal assholes in history tell you to settle down? Check yourself before you wreck yourself, Russia.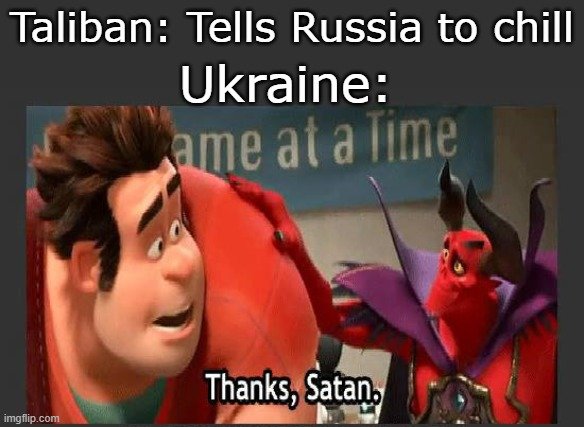 Ukraine's putting out some real Charizard vibes right now while Russia's over there making scared Pikachu noises.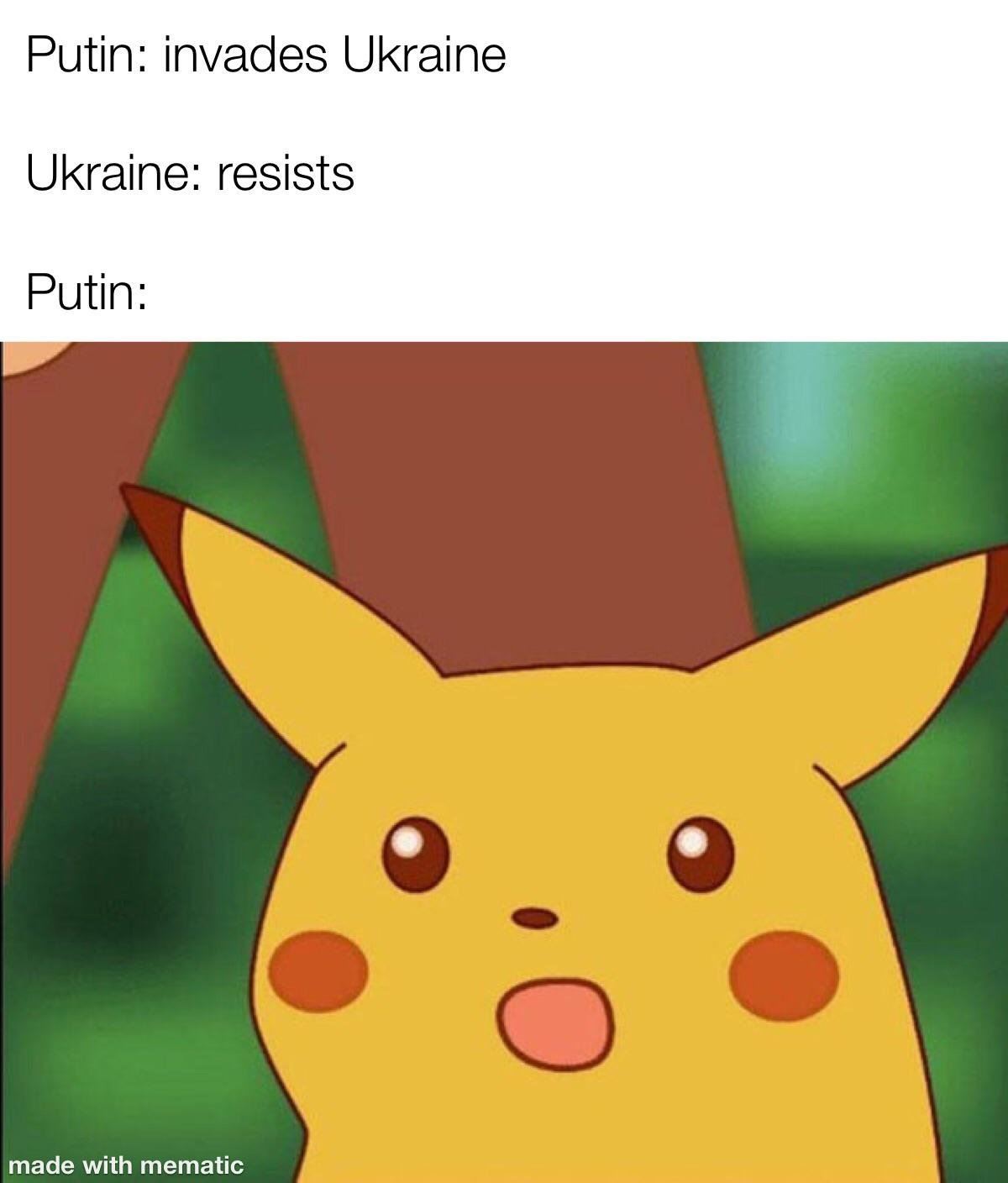 Sorry, POGs.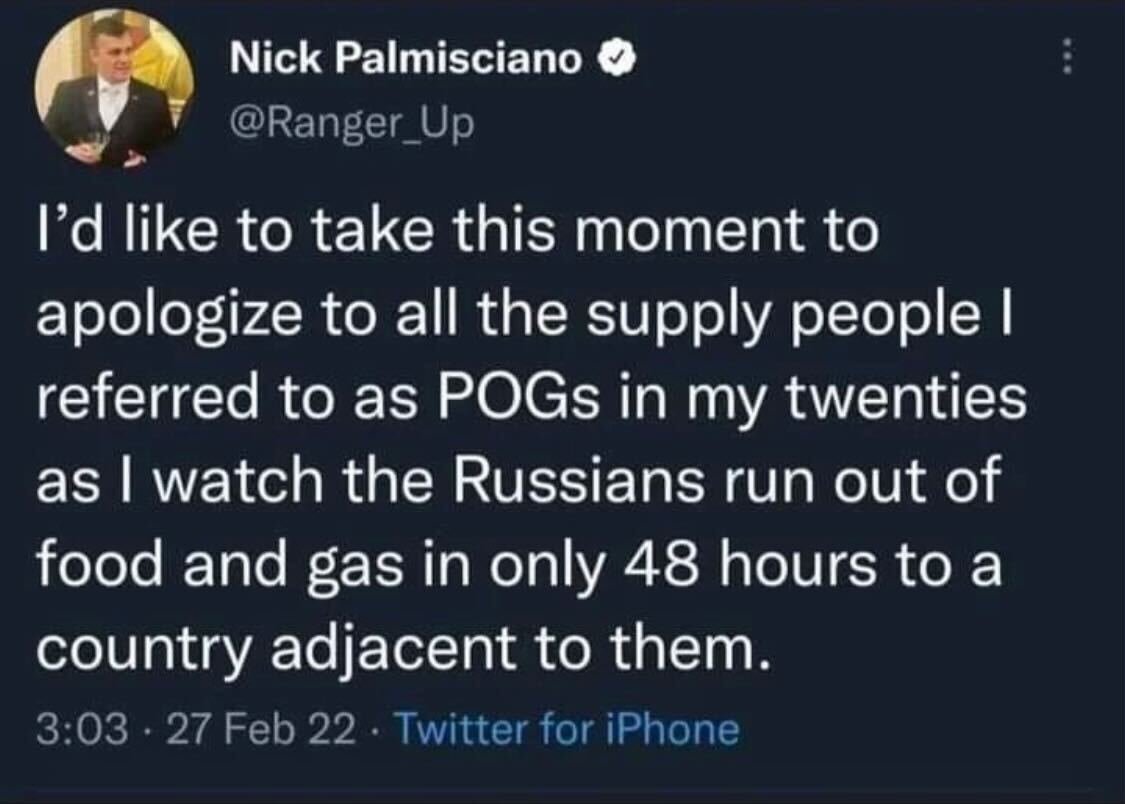 May the Force be with Ukraine.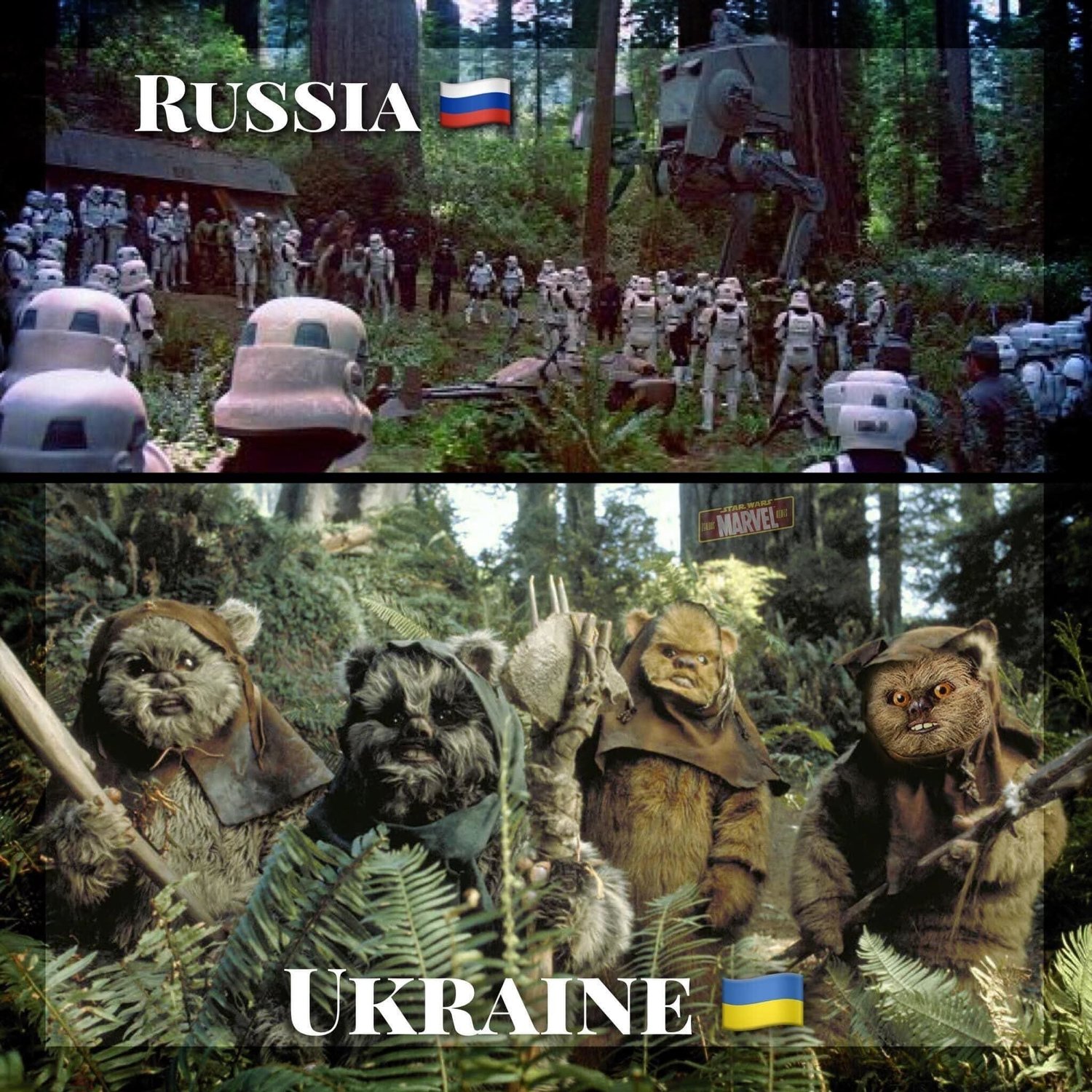 Read Next: