KYIV, Ukraine — Russia has launched barrages of artillery and rocket attacks at multiple locations in Ukraine's eastern Donbas region, underscoring what is likely a "new phase" in the full-scale war, Ukrainian officials said.
The Russian attacks mark a new offensive along a roughly 300-mile-long front line targeting Ukraine's eastern Donetsk and Luhansk regions. Russian forces have pushed forward from multiple directions, including near Kharkiv.
"It can now be stated that Russian troops have begun the battle for Donbas, for which they have been preparing for a long time," Ukrainian President Volodymyr Zelenskyy said in a national address on Monday, April 18. "A very large part of the entire Russian army is now focused on this offensive."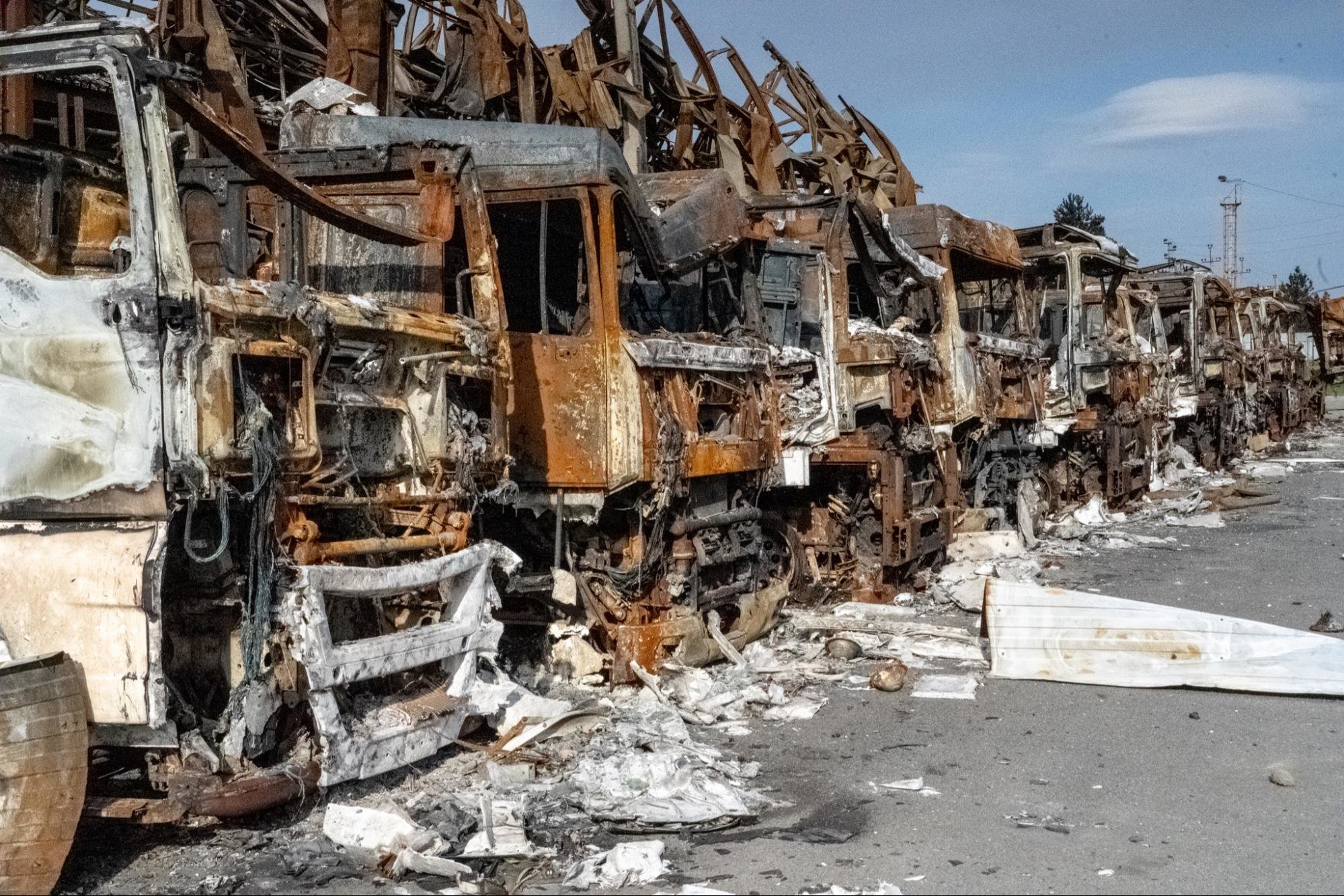 In the US, a senior Pentagon official concurred, saying that "we have seen some limited offensive operations beginning southwest of Donetsk, which we believe is a prelude to larger offensives they plan to conduct. We view them as shaping operations with artillery while units are putting in place proper sustainment and logistics."
The US official said that 78 Russian battalion tactical groups were now in Ukraine, up by 13 in just the last few days. At full strength, each would have close to 1,000 soldiers, though it's unclear whether the Russians are now using reduced numbers. Many are reinforcements, while others are veterans of earlier fighting who have been resupplied, the official said.
In all, the Pentagon believes the Russian invasion force today stands at about 75% of the strength it had when the invasion began in February, the official said.
"No matter how many Russian soldiers are driven there, we will fight," Zelenskyy said. "We will defend ourselves. We will do it daily. We will not give up anything Ukrainian."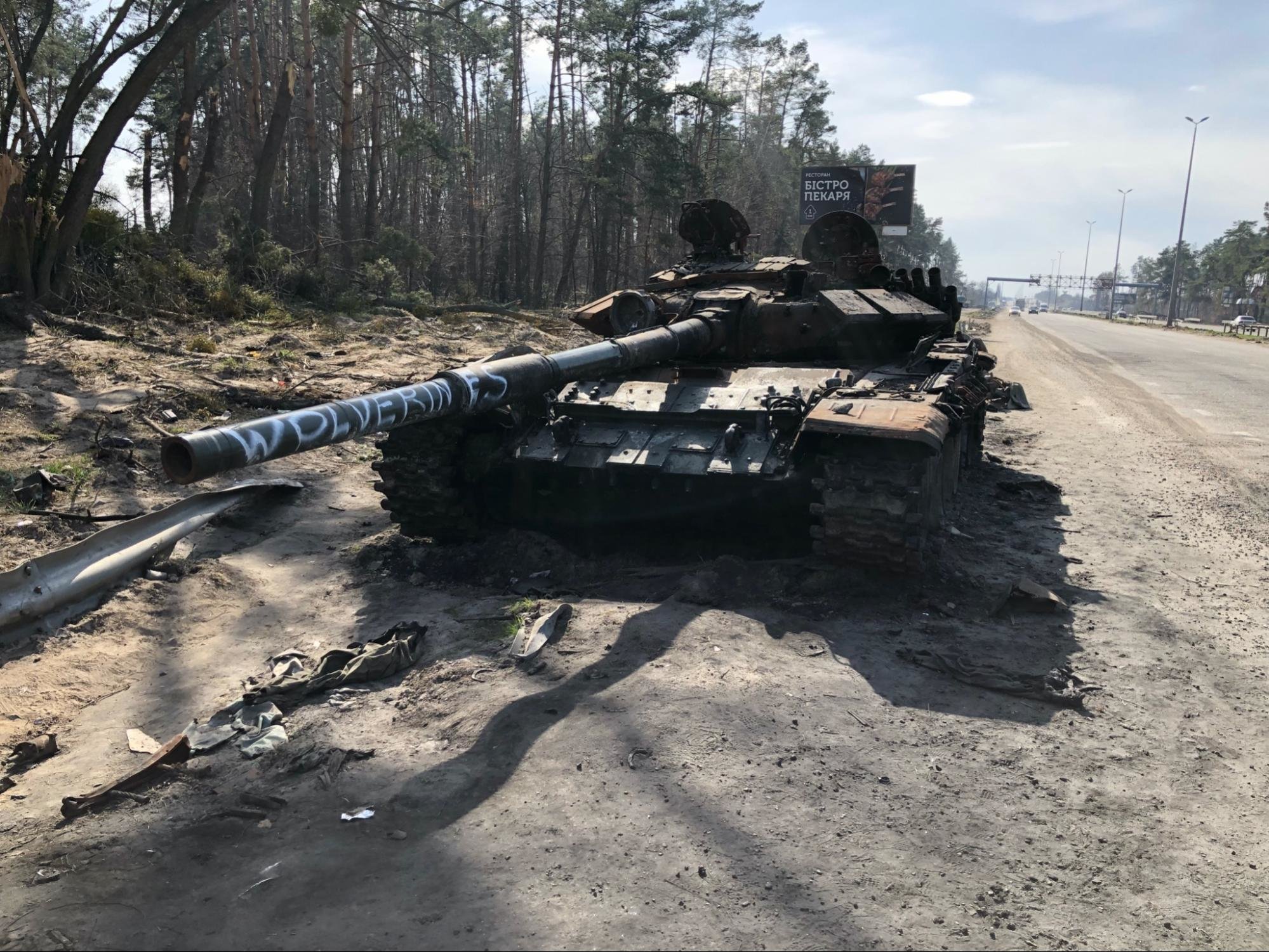 The new offensive comes nearly three weeks after the wholesale retreat of Russian forces from northern Ukraine in early April. Ukrainian units, comprising regular army and Territorial Defense Forces, defeated Russia's assault against the capital city of Kyiv, and Moscow subsequently announced its new operational focus on the Donbas region. For weeks, Ukrainian and US officials have warned that Russian forces would attempt to regroup and begin a new offensive in eastern Ukraine.
Around Kyiv, the situation remains relatively stable as military units continue to clear outlying settlements, previously occupied by Russian forces, of booby traps and unexploded ordnance. Much of the city's outskirts remain a war-ravaged wasteland, and Russian missiles still target the area. With some 2,120,000 people now living in Ukraine's capital city, Mayor Vitali Klitschko has urged residents who fled the war to hold off on returning because of the persistent missile threat.
Along with regular army units, many soldiers from Kyiv's territorial defense units are now being deployed to the east to assist in the defense of the Donbas.
Russia invaded portions of the Donbas region in 2014, and a limited, positional war simmered in the region for nearly eight years prior to the full-scale invasion on Feb. 24, 2022. By then, combat in the Donbas had already claimed some 14,000 lives and displaced 1.7 million people.
With 13 new Russian battalion tactical groups in Ukraine in just the last few days, an additional 22 battalion tactical groups are also likely being refitted north of Ukraine, a US defense official said in a statement Monday.
"The occupiers made an attempt to break through our defenses along nearly the entire front line [in the Donbas]," Ukraine's General Staff said in a statement early Tuesday.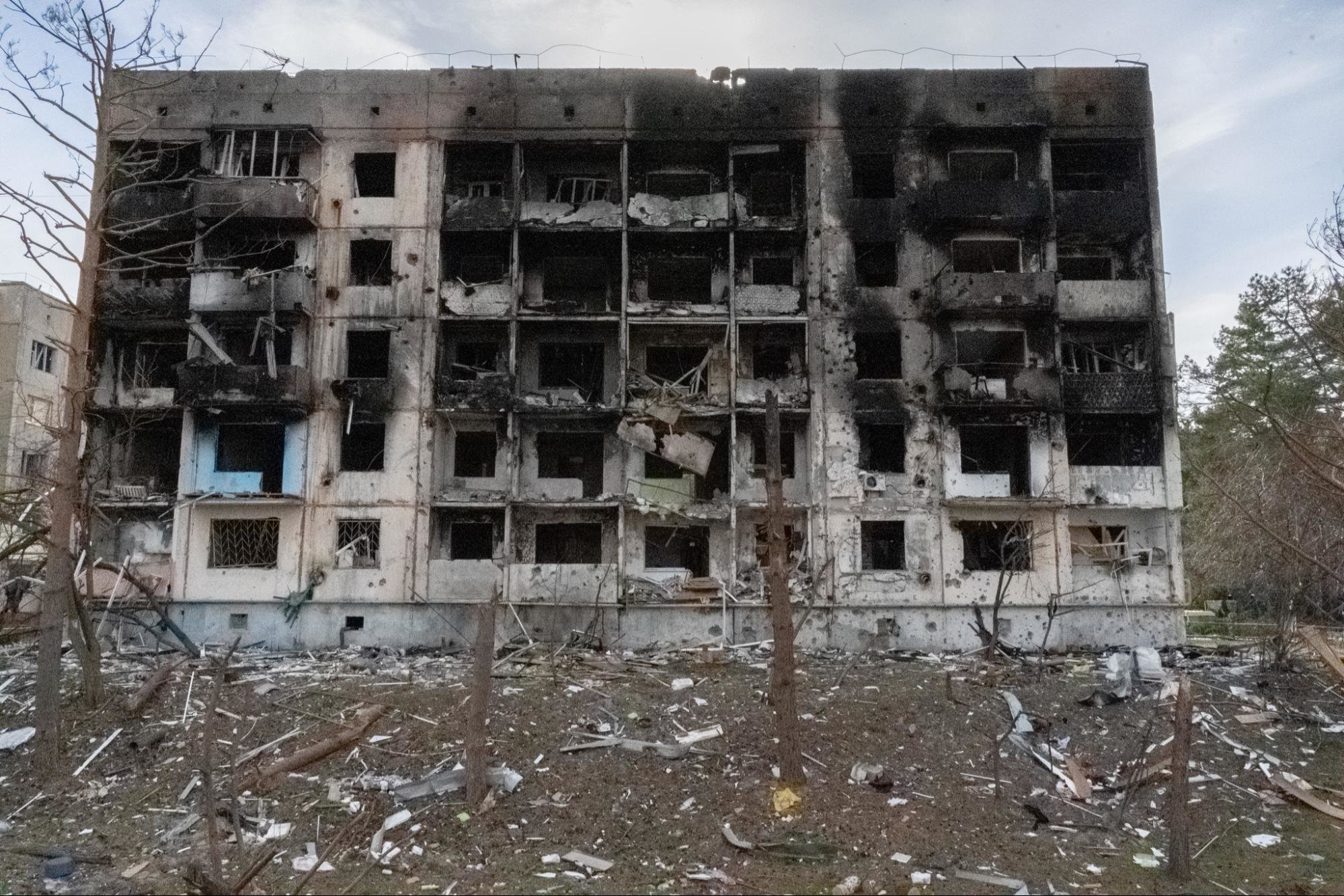 Russia's heavy bombardments are likely the first stage of an offensive meant to take new territory in eastern Ukraine and encircle the roughly 40,000 Ukrainian soldiers deployed to the region. Heavy artillery barrages are a key component of Russian ground warfare doctrine and are intended to clear the way for advancing armored units and infantry.
The bombardment, the senior US official said Tuesday, "is right out of the Russian handbook."
Ukrainian defense officials announced Monday that Russian forces had taken control of the town of Kreminna, located about 10 miles to the northwest of the city of Severodonetsk. Serhiy Haidai, Luhansk regional military administrator, said Russian forces "just started leveling everything to the ground" in Kreminna. The Centre for Defence Strategies, a Ukrainian think tank, reported Monday that Russian forces killed four civilians who were trying to escape the town.
Along with the surge in combat in Ukraine's east, Russia has also stepped up its missile attacks against the entire country. Russian missiles struck multiple areas around the capital city of Kyiv over the weekend. Several missiles hit targets in the western city of Lviv Monday, killing at least seven people, local officials reported. Missile strikes also hit Kharkiv, Kramatorsk, and sites within the Dnipropetrovsk oblast Monday.
"We managed to eliminate the immediate threat to the capital of Ukraine, the city of Kyiv," Commander-in-Chief of the Armed Forces of Ukraine Valery Zaluzhnyi said Monday. "However, the danger of missile and bomb strikes remains for the whole country."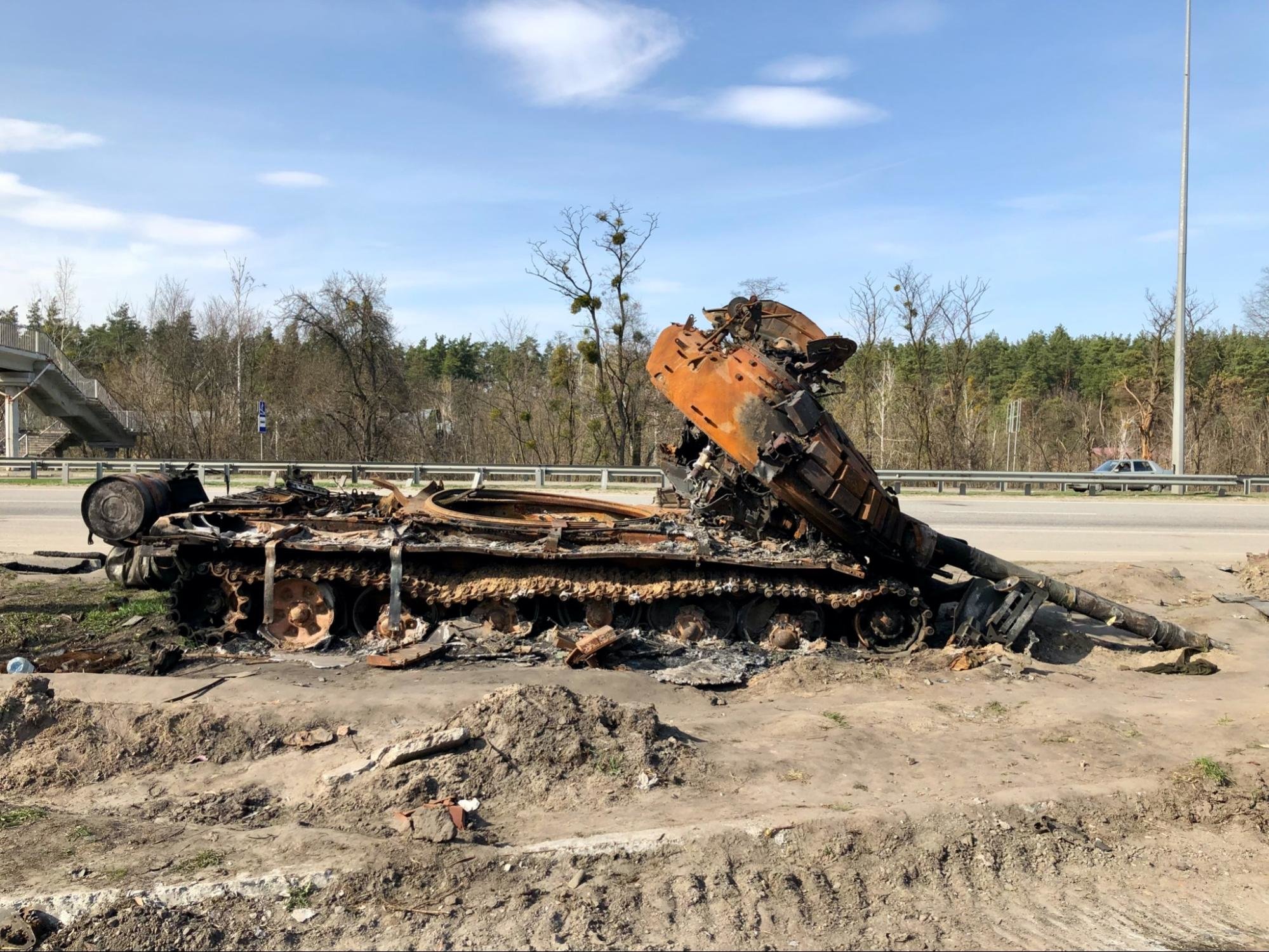 The most vicious fighting remains in the embattled port city of Mariupol, where a die-hard group of Ukrainian soldiers continues to hold out against a protracted Russian siege. After weeks of bloody, street-by-street urban warfare, the Ukrainian troops are now holed up in the city's Azovstal Iron and Steel Works factory.
About 1,000 civilians have also taken shelter at the sprawling Cold War-era facility, Mariupol's City Council reported. Even so, Russia has targeted the Azovstal factory with bunker-buster bombs, Lt. Col. Denys Prokopenko, commander of the Azov Regiment of the Ukrainian National Guard, said in a video message.
About 12 Russian battalion tactical groups are committed to the Mariupol fight. By continuing to hold out for so long, and having vowed to fight to the death, the Ukrainian defenders of Mariupol have tied up about one-sixth of Russia's available ground power inside Ukrainian territory. Thus, as long as Mariupol remains contested, Russia's overall offensive in the Donbas remains depleted in strength.
Russia's Mariupol siege has extensively targeted residential areas and killed thousands of civilians. Russian troops have also forcibly deported thousands of Mariupol's civilians into Russian-controlled territory, according to the Ukrainian government and multiple news reports.
Read Next: