It was lunchtime, and both the American trainers and their Ukrainian students were taking a break. It was relatively straightforward training — US soldiers teaching and working with their counterparts from Ukraine on the basics of US-made 155mm howitzer cannons. The Ukrainians were eager learners, said Lt. Col. Todd Hopkins, chief of staff for the 7th Army Training Command, and many were already trained in artillery. Many were also combat vets, Hopkins said, and came to the US training facility in Grafenwoehr, Germany, with a fierce drive to learn about their new, US-made weapons.
Spirits were high on both sides, Hopkins said, as the group broke for lunch on a recent training day.
But the mood shifted suddenly. During the downtime, a Ukrainian soldier learned that his hometown was, at that moment, being shelled by Russian forces.
With that, the Ukrainians told their American trainers: Lunch was over. Back to work.
"He and his team immediately stopped what they were doing and stopped eating at their lunch and went back to training, knowing that that was how […] they were going to go back and support their homeland," Hopkins told reporters Wednesday, May 4, during a briefing on US training efforts with Ukrainian forces.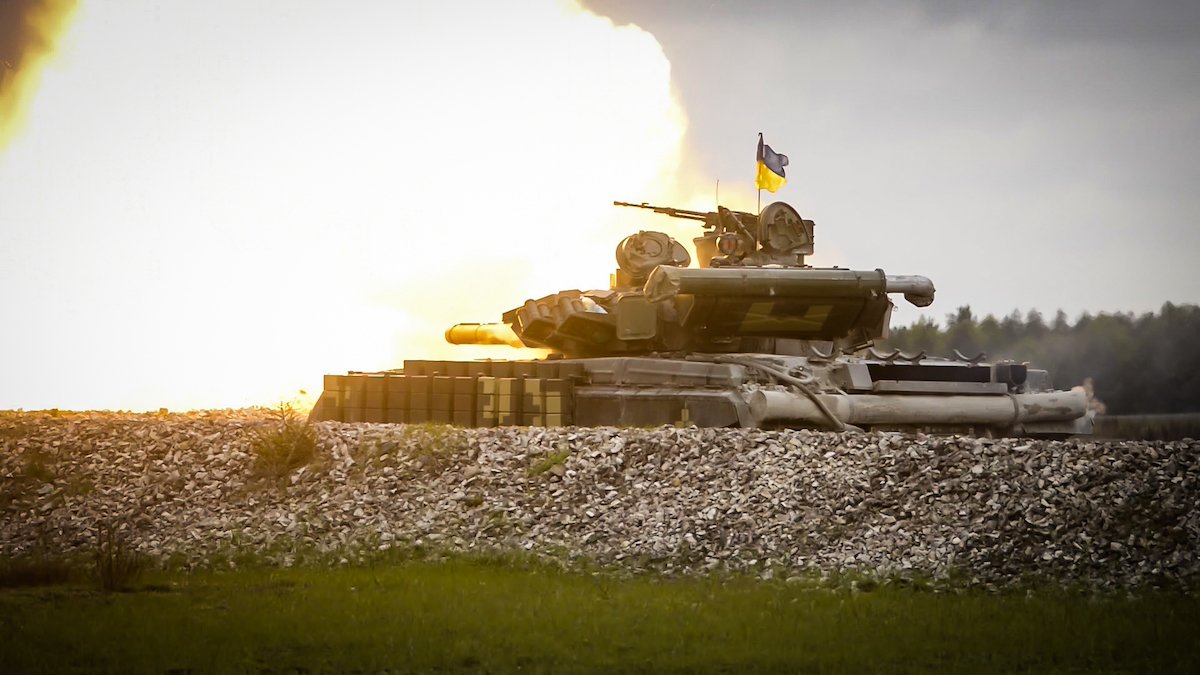 The training of Ukrainian troops by US forces is the latest in an escalating series of measures the US is throwing at the Ukraine-Russia conflict, defense officials said. The US troops are training Ukrainians to use the $3.3 billion in hardware the US has sent or is sending from American inventories over the last two months. Most of the US training — based in Germany but also held elsewhere, US officials said — is structured as "train the trainer," with US troops working with a small number of Ukrainians until they are sufficiently expert on a weapon-system element of the vast inventory of weapons heading their way from the US. Those Ukrainians then return to the front lines and teach their fellow soldiers the same skills.
Elements of the Florida National Guard's 53rd Infantry Brigade Combat Team deployed to Grafenwoehr early in May to serve as trainers.
Hopkins' story came from training around one of the most consequential slices of that aid: 90 M777 cannons, the United States' most modern 155mm artillery system.
"We do believe that these howitzers will be very, very effective in helping [the Ukrainians] in the Donbas fight," a senior defense official told reporters Friday. Unlike in the early weeks of the invasion, when small infantry units, tanks, and aircraft clashed in fast-moving firefights, the new phase of the war in the Donbas region "is deeply reliant on long-range fires, specifically artillery by both sides," the official said.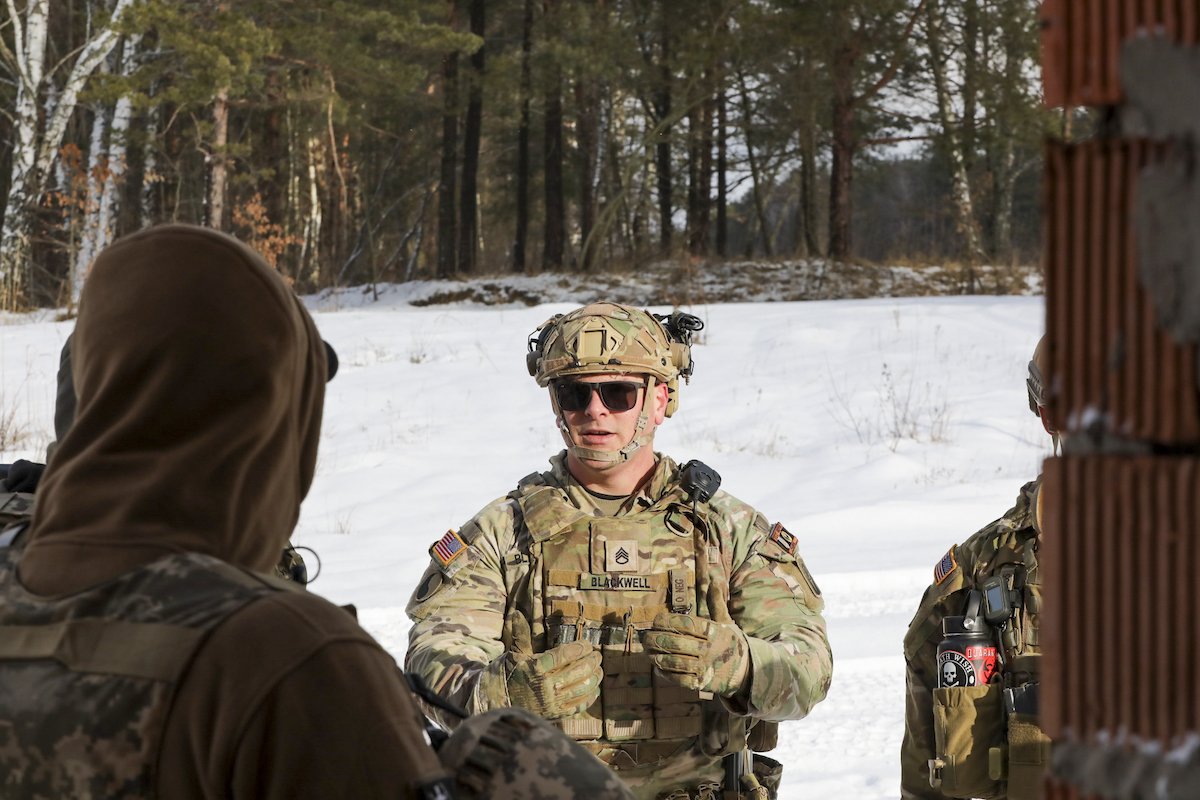 Much of the Russian sieges of cities like Mariupol and Odesa in the south and Kharkiv in the north have been heavily reliant on artillery laying waste to villages and towns before Russian troops move in. However, Ukrainian artillery units have played pivotal roles in stopping Russian armor in previous offensives.
The M777 is a towed cannon and can fire as far as 40 kilometers, or 24 miles. That is significantly farther than the Russians' primary artillery systems, the 2S19 self-propelled howitzer and D-30 towed guns, can fire — and roughly as far as the larger, less common, 2S7 system. The 2S7 has been spotted in both Russian and Ukrainian service on social media, but the massive gun system has several drawbacks. Many of the track-propelled systems date to the Russian invasion of Afghanistan, and the tanklike machine requires a large crew to function. Each 203mm shell weighs nearly 250 pounds, making for slow reload times.
In all, the US has committed to support Ukraine in two ways — with several waves of direct deliveries of weapons from current US stockpiles, and with agreements to buy arms from manufacturers for Ukrainian use. The M777s are in the first batch of weapons from US inventories.
According to a Congressional Research Service report that quotes Department of Defense information, the United States' Ukraine weapons list includes:


90 M777 155mm howitzers with 184,000 artillery rounds. A military spokesperson said Thursday that 80 of the 90 M777s had been delivered to Ukraine.


More than 1,400 Stinger anti-aircraft systems.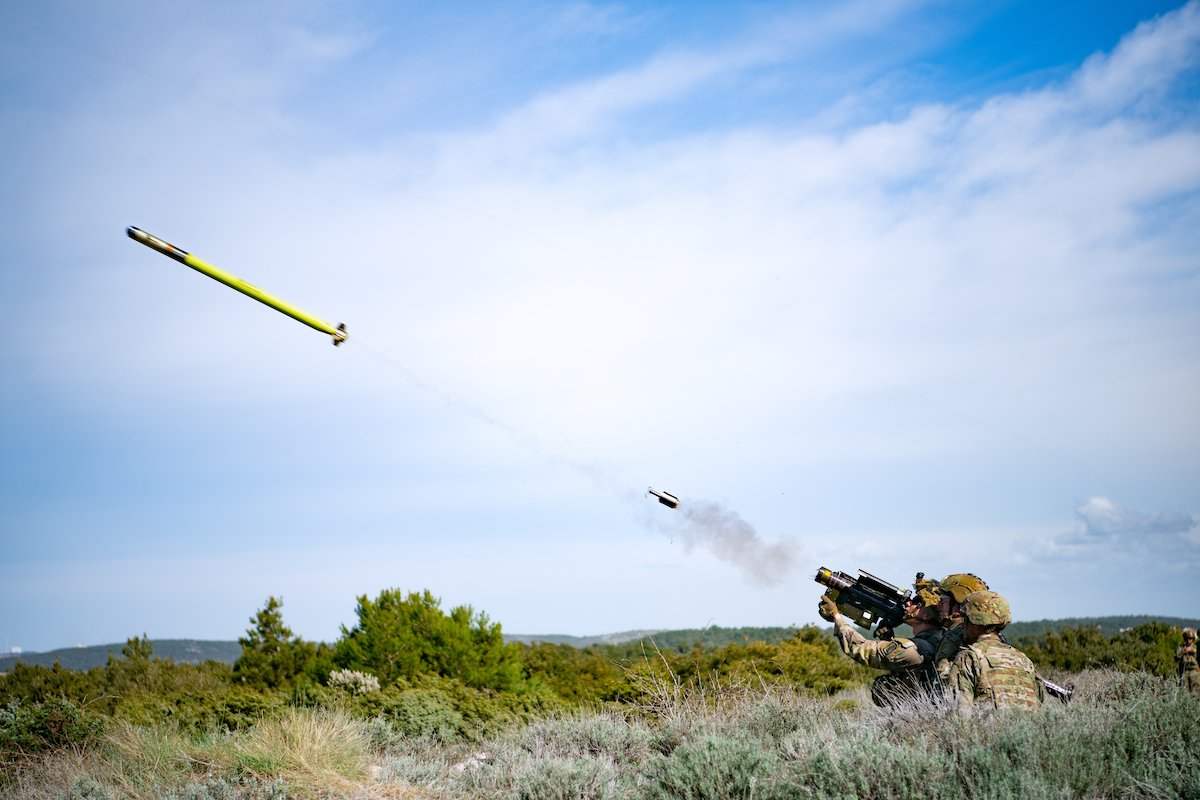 More than 5,500 Javelin anti-armor systems and 14,000-plus other anti-armor systems (believed to include various rocket-propelled grenade systems and similar equipment).


More than 820 tactical "suicide" drones — small, unmanned vehicles that are launched by hand, flown by remote control, and dive into a target. Those on the way include more than 120 Phoenix Ghost drones and 700 Switchblade drones.


16 Mi-17 helicopters. The Russian-designed helicopters were originally purchased for delivery to the Afghan air force prior to the collapse of the Afghan government in 2021. None of the helicopters had been delivered to Ukraine as of April 2, a senior defense official said.


Hundreds of armored HMMWVs.


200 M113 armored personnel carriers.


More than 7,500 small arms (rifles and similar) and more than 60 million rounds of ammunition.


Counterartillery and anti-drone radars.


Explosive ordnance disposal equipment.


Equipment for individual soldiers, including night vision goggles and roughly 45,000 sets of body armor and helmets.


As part of the $300 million in contracting, the Pentagon has ordered RQ-20 Puma drones, though the number of drones in the $20 million contract was not specified.
Read Next: