KYIV, Ukraine — Russian forces withdrew from Snake Island on Thursday, June 30, marking a largely symbolic victory for Ukraine as fighting on the eastern front lines and Russian missile attacks countrywide continue to inflict a heavy toll on Ukrainian soldiers and civilians.
Ukraine's Ministry of Defense confirmed that Russian forces had evacuated the Spartan island outpost under pressure from relentless Ukrainian missile and artillery strikes.
"During the night, as a result of another successful military operation carried out by our missile and artillery forces on the Snake Island, the enemy rushed to evacuate the remains of its garrison by two speed boats and it looks like it has left the island completely," Ukraine's Southern Command said in a Thursday Facebook post.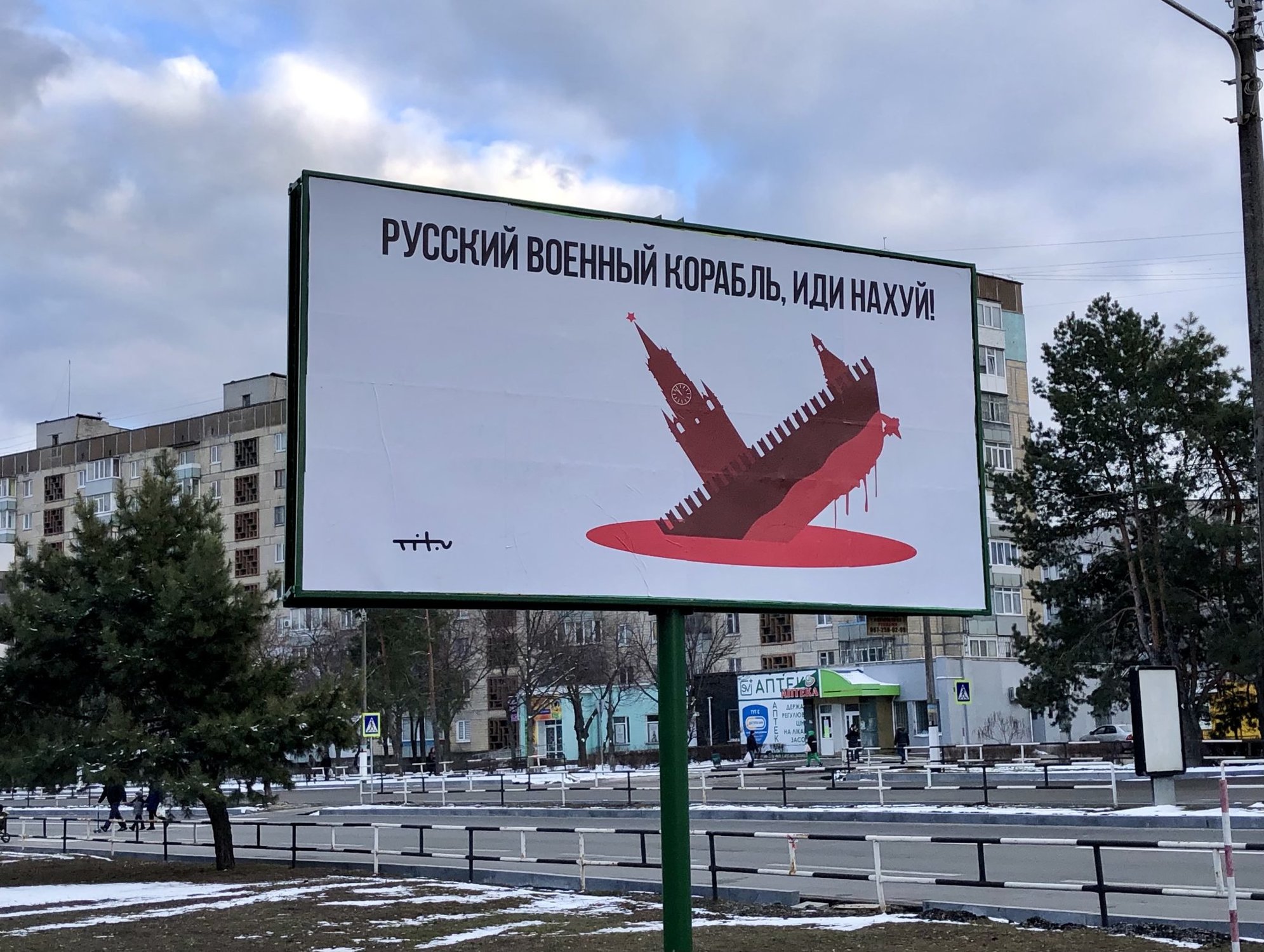 Russian army spokesperson Igor Konashenkov called Thursday's withdrawal a "gesture of goodwill" meant to demonstrate that Russia "does not interfere with the efforts of the [United Nations] to organize a humanitarian corridor for the export of agricultural products from the territory of Ukraine."
Ukraine is a major grain exporter to Africa, the Middle East, and other regions. The United Nations World Food Program recently warned of a "global food crisis" driven by Russia's full-scale invasion of Ukraine and the ongoing blockade of Ukraine's southern port cities.
According to a June 24 World Food Program report, "Driven by the ripple effects of the conflict in Ukraine, the number of people who are acutely food insecure or at high risk has soared to a record high of 345 million people in 2022 in 82 countries."
The abandonment of Snake Island marks a clear defeat for Russia. Even so, Snake Island's small size and remoteness limited its usefulness for Russia as a power projection platform in the Black Sea. Without its Snake Island redoubt, Russia still retains adequate anti-ship mines, submarines, warships, and anti-aircraft systems based in Crimea to blockade Ukrainian ports.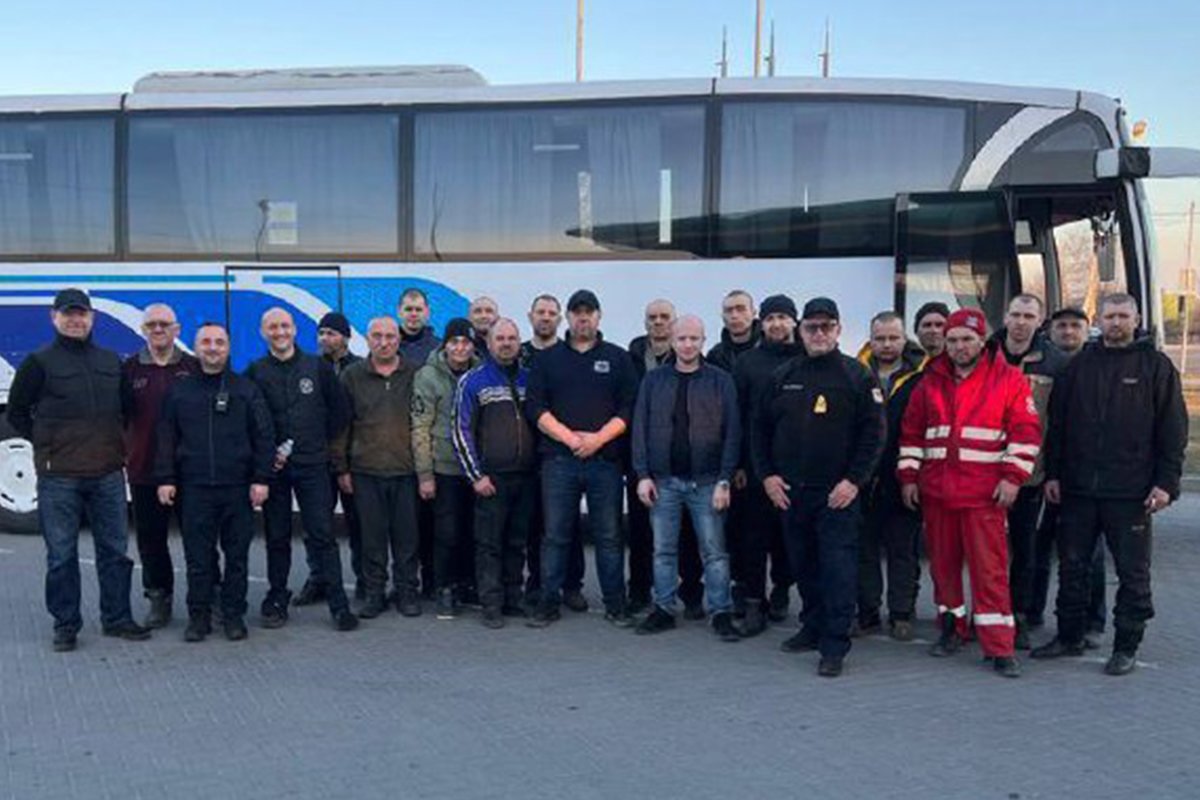 "Russia continues to provoke a food crisis, and lie. They are still blocking our ports and destroying grain," Andriy Yermak, head of President Volodymyr Zelenskyy's office, wrote Thursday on Telegram.
A strategic maritime outpost, which Russia captured in the full-scale war's early days, Snake Island quickly became a symbol of Ukrainian resistance. When the Russian warship Moskva ordered Ukrainian defenders on the island to surrender, they famously replied, "Russian warship, go fuck yourself."
Russia captured Ukraine's Snake Island defenders, who were later released as part of a prisoner exchange. Yet, the Ukrainians' defiant retort to the Moskva became a national rallying cry. Across the country, the words have become a prolific symbol of resistance — plastered on billboards and T-shirts, spray-painted on sandbag berms and trucks. Long lines formed at post offices as people lined up to purchase a special postage stamp emblazoned with an image of a Ukrainian soldier giving the middle finger to the Russian warship.
With an area of less than 1 square mile, Snake Island sits near a shipping lane about 22 miles south of the Ukrainian port city of Odesa in the Black Sea. The island's proximity to mainland Ukraine left its Russian occupiers exposed to Ukrainian artillery, missiles, and Bayraktar TB2 drone strikes. The relentless attacks forced Russian forces to retreat, Ukraine's military said in statements posted to social media on Thursday.
Ukraine's military also reported that Snake Island remains engulfed in smoke — likely the result of Russian troops destroying their equipment before the withdrawal. Ukrainian forces are monitoring Russian forces in the area before they attempt to re-occupy the island.
Russia's withdrawal from Snake Island came as US President Joe Biden pledged increased military aid to Ukraine on Thursday during a press conference at the close of the NATO summit in Madrid.
"Ukraine has already dealt a severe blow to Russia. Russia in fact has already lost its international standing," Biden told reporters. "Russia is in a position where the whole world is looking and saying, 'Wait a minute, all this effort to try to take the whole country. You tried to take Kyiv, you lost. You tried to take the Donbas, and all of it, you haven't done that yet."
Ukrainian forces have suffered recent setbacks in the country's eastern battlefields, where a grinding Russian advance recently took the embattled city of Severodonetsk and has made inroads in other areas. The Snake Island withdrawal also follows an uptick in Russian missile attacks against civilian targets across Ukraine, including a brazen strike on a shopping center in the central Ukrainian city of Kremenchuk on Monday.
Russia's Snake Island withdrawal also comes one day after a prisoner exchange, in which 144 Ukrainian soldiers returned home from captivity in Russia. Of that number, 95 had served in defense of the Azovstal steel factory in Mariupol.
"We will do everything to bring every Ukrainian man and woman home," Zelenskyy said in a Wednesday statement, announcing the prisoners' release.
Read Next: Snake Island Defenders Who Told Russian Warship 'Go F*ck Yourself' Freed, Ukraine Says