Ukraine and Russia have agreed to peace talks set to take place on the border with Belarus, but Russian President Vladimir Putin has put his nuclear deterrent forces on alert. The war between Russian invaders and Ukrainians defending their country continues as the fourth day of fighting comes to a close.
Ukrainian President Volodymyr Zelenskyy, who has emerged as an inspirational leader for a nation in crisis, is asking for foreign volunteers to help repel the Russian military.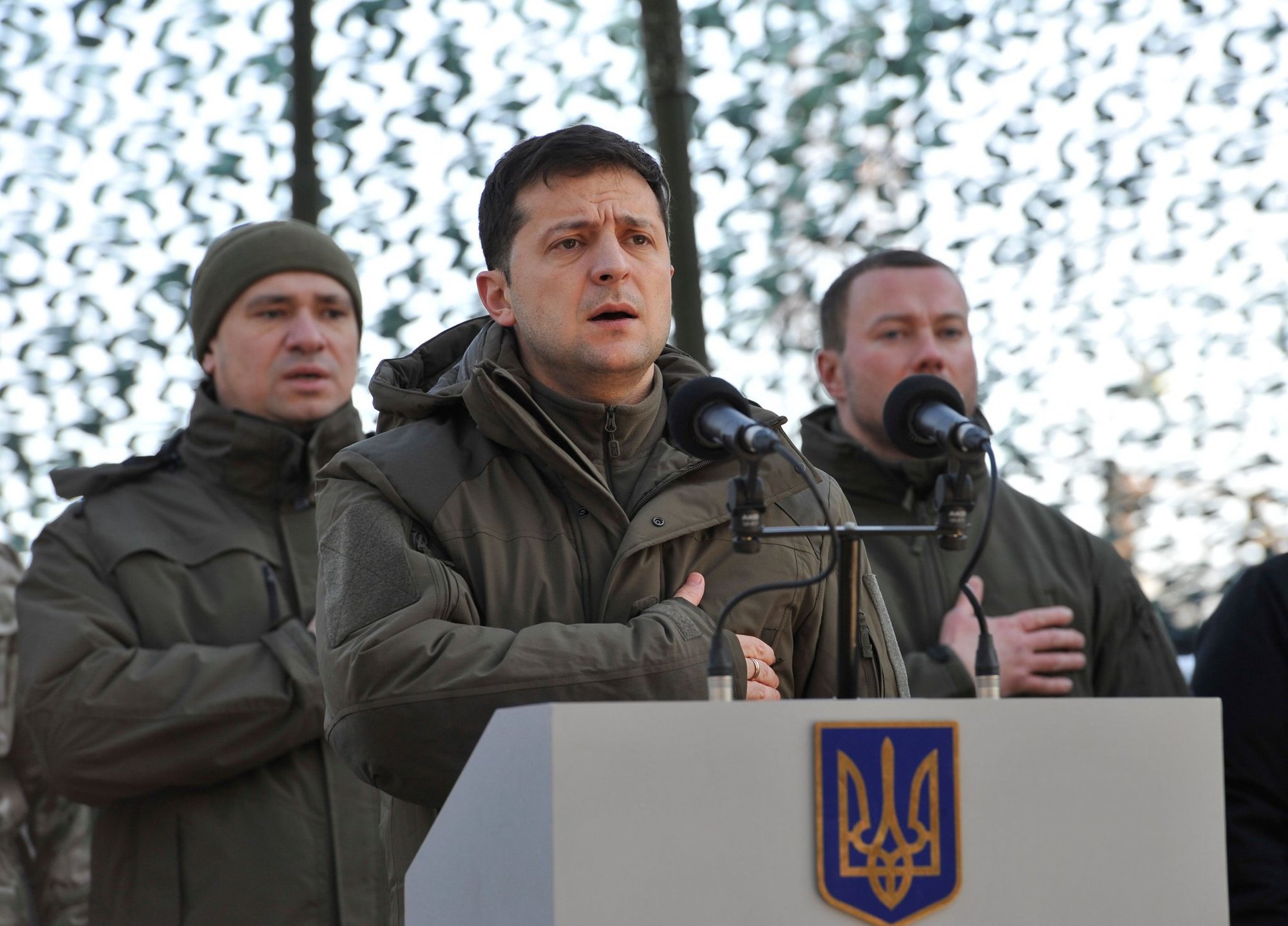 "Anyone who wants to join the defense of Ukraine, Europe and the world can come and fight side by side with the Ukrainians against the Russian war criminals," Zelenskyy said in a statement released on the president's website Sunday, Feb. 27.
Ukrainian Foreign Minister Dmytro Kuleba echoed the sentiment and provided more specific instructions for volunteers via his Twitter account while comparing Putin to Hitler: "Foreigners willing to defend Ukraine and world order as part of the International Legion of Territorial Defense of Ukraine, I invite you to contact foreign diplomatic missions of Ukraine in your respective countries. Together we defeated Hitler, and we will defeat Putin, too."


Hostilities between Ukraine and Russia have been ongoing since 2014, and foreign volunteers are not a new concept in that fight. Nearly 4,000 foreign fighters have joined Ukraine's military ranks as volunteers for irregular militias and the regular armed forces, according to a June 2019 study by The Soufan Center, an American defense research firm.
Coffee or Die Magazine previously reported on Ukraine's use of foreign fighters, and their formal legalization in October 2015. On Dec. 14, 2021, anticipating an escalation of hostilities, Ukraine's parliament passed a law simplifying the citizenship application process for foreigners who served in Ukraine's military.
At the time of this report, heavy fighting continues across Ukraine. Kyiv has not fallen.
Read Next: Foreign Fighters Vow To Support Ukraine Against Russian Invasion