KYIV, Ukraine — There is a tree in Luhansk, Ukraine, with Oleksandr Makhov's name on it. He carved the letters into the trunk as a boy. After nearly eight straight years of war, Makhov wonders if he'll ever get to see that tree again. Lying within Russian-occupied territory in Ukraine's eastern Donbas region, Luhansk remains out of reach for the 35-year-old Ukrainian army veteran.
"Russia stole my home," Makhov says during an interview with Coffee or Die Magazine at his apartment in Kyiv, Ukraine's capital city. "My private war isn't finished, and my home is still under Russian occupation."
A well-known war reporter for the Ukrainian TV channel Telekanal Dom, Makhov belongs to Ukraine's Operational Reserve-1, the first wave of military reservists who would be recalled to active-duty service should Russia re-invade this winter. In case he's mobilized and has 24 hours to report for active duty, Makhov, who is a combat veteran of the war in the Donbas, has prepared a "veteran's suitcase" ready to go with all his gear.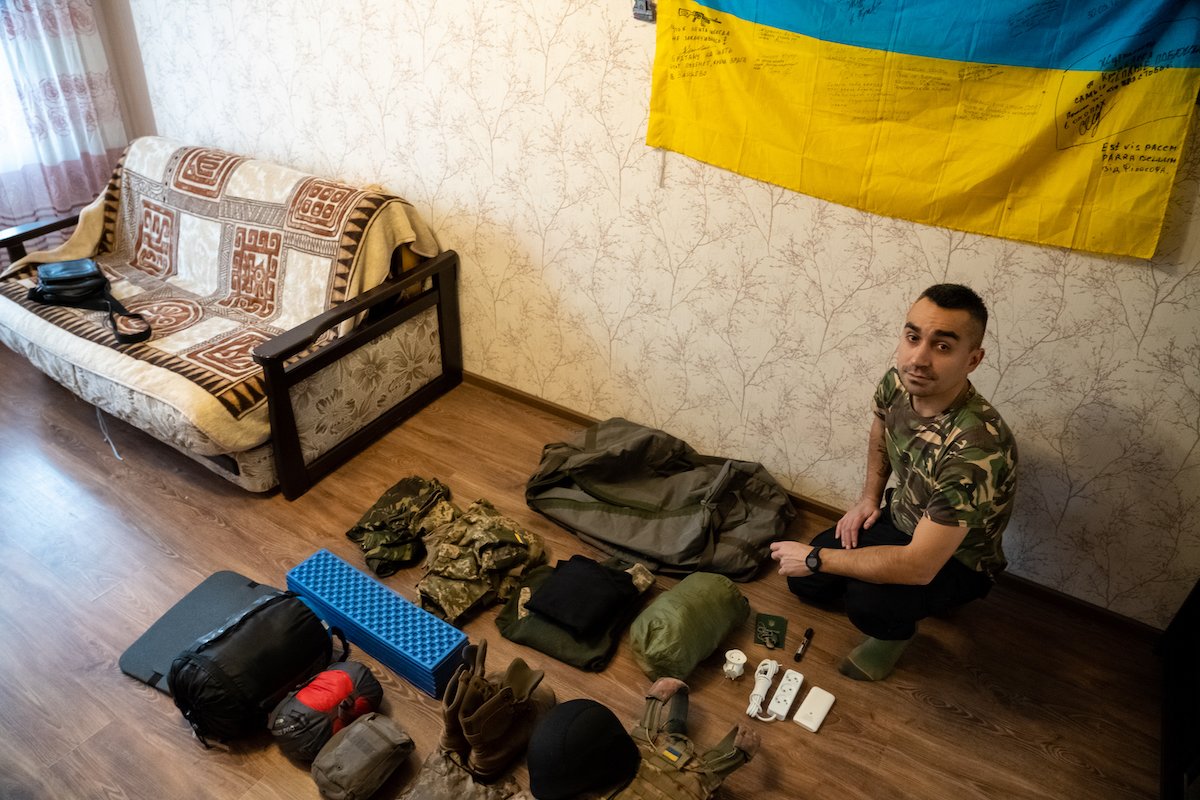 "Even though I've already put down my gun and stopped being a soldier, my war never ended — it's just been on pause," Makhov says.
Wearing socks (it's the Ukrainian custom to never wear shoes indoors), Makhov explains for this correspondent the full assortment of military kit he's spread across the floor. Behind him, a Ukrainian flag hangs on the wall — the fabric has been signed by many of his former comrades in arms.
Included in Makhov's so-called veteran's suitcase are two uniforms, one ballistic helmet, one body armor carrier with plates, a pair of winter boots, one sitting mat, one foam sleeping pad, two sleeping bags (one of which is rated to minus 30 Celsius, or about minus 22 Fahrenheit), a set of thermal underwear, several pairs of socks, one cold-weather jacket, one raincoat, one fleece pullover, one individual first-aid kit, one power bank, one power strip, his dog tags, and his military ID. Makhov also has a black marker to write his name on all his gear — a very important item, he points out. All of this kit was either purchased by Makhov or given to him by volunteers. "Except for a weapon, I have everything I need. And the army will give me that," he says.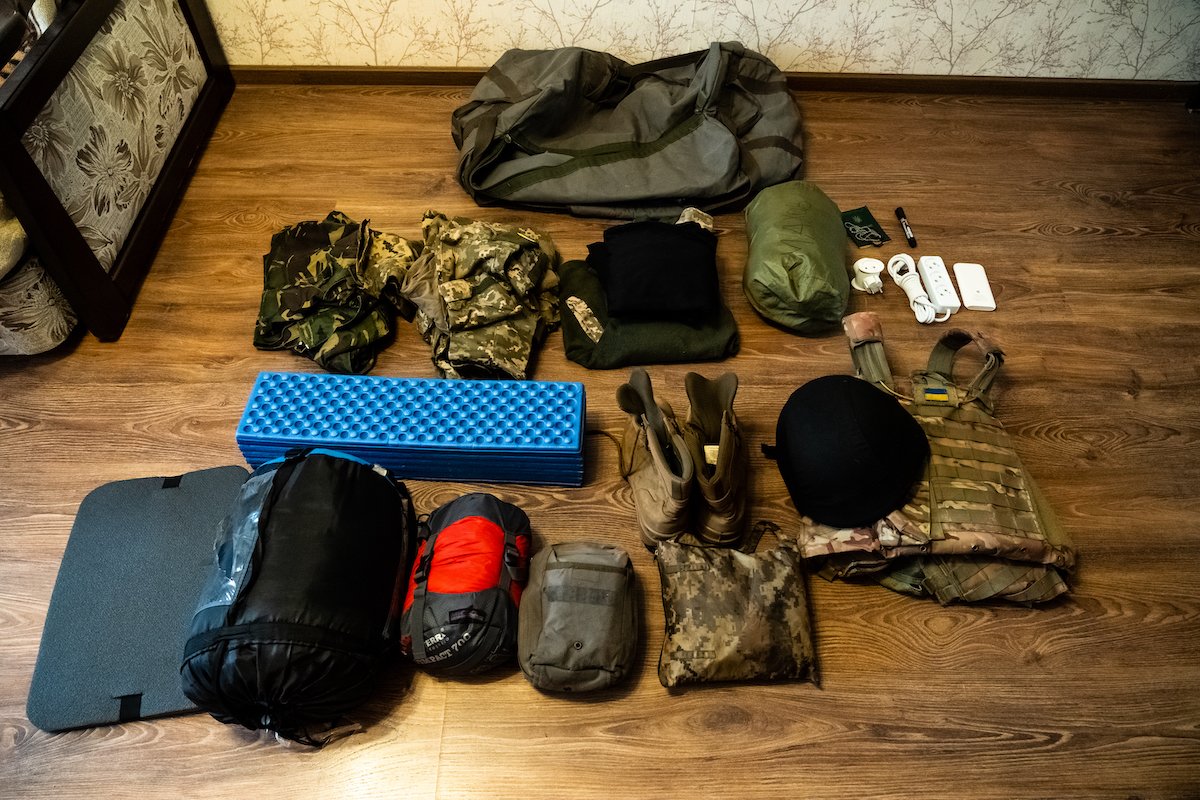 At 35, with closely cropped black hair showing a touch of gray on the sides, Makhov is trim and tattooed and looks the part of a combat veteran and seasoned war reporter. Even so, his demeanor is quietly disarming and totally humble. He smiles frequently and patiently listens until you've finished a train of thought before speaking. In short, he displays the essential qualities of a man who has nothing left to prove.
On this day, Wednesday, Feb. 2, 2022, Ukraine has already been at war for nearly eight years, and an ongoing buildup of Russian forces on Ukraine's borders has raised the specter of a potential full-scale invasion in the coming weeks. With Russian forces massing in Belarus, an attack on Ukraine's capital city of Kyiv now looks like a realistic possibility.
Should Ukrainian President Volodymyr Zelenskyy give the order to mobilize Ukraine's reserves, Makhov says he has 24 hours to report to his old unit and be ready for immediate action. Under the threat of a major offensive, he doesn't expect there will be enough time for a remedial spin-up period. Therefore, Makhov has been going on daily runs to keep fit. Many other Ukrainian war veterans are similarly getting back in shape in case of a Russian offensive, Makhov says.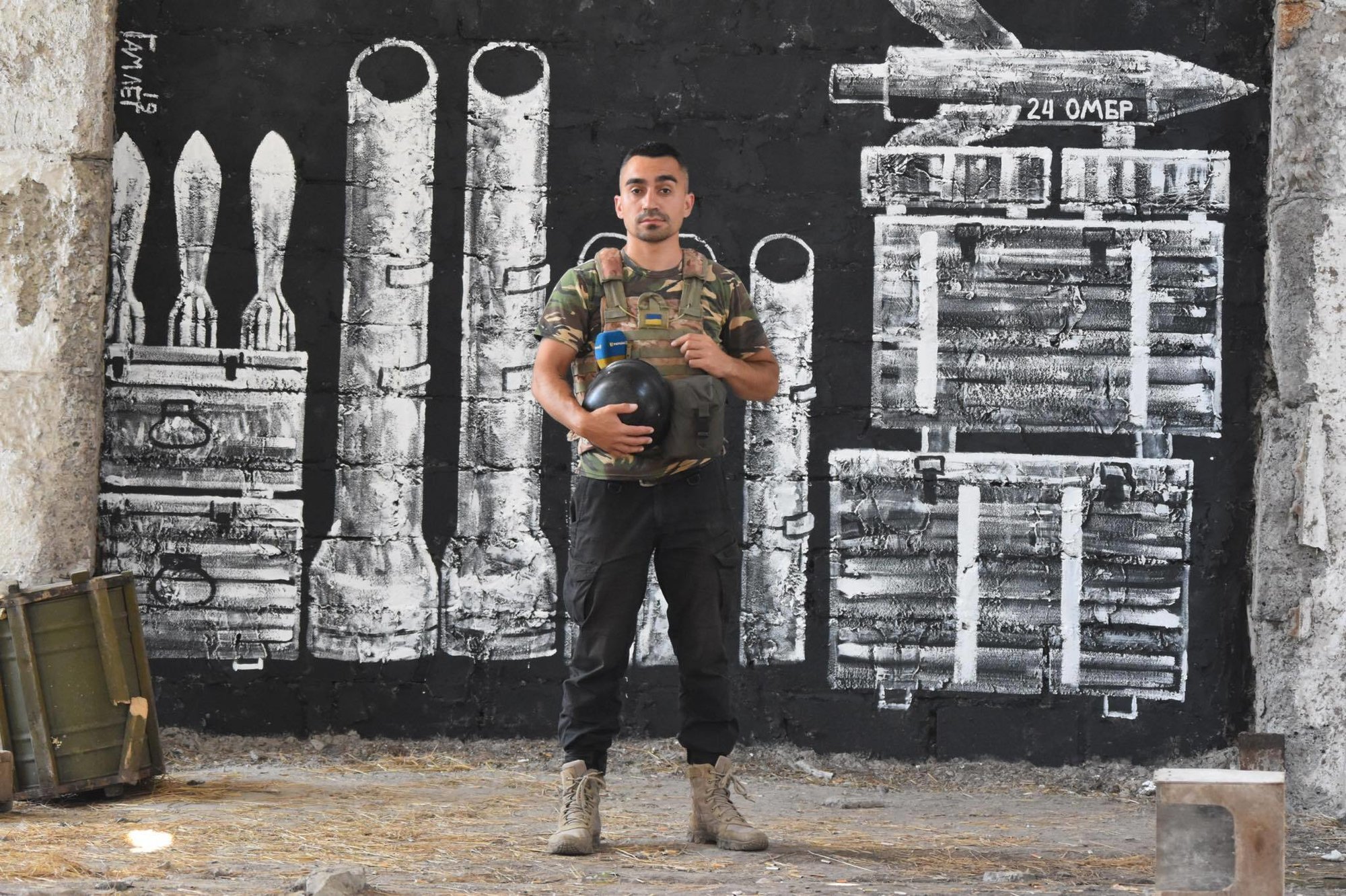 The Ukrainian armed forces offer periodic training for veterans in the operational reserve who wish to keep their military skills fresh. Yet, with all his war zone reporting trips, Makhov says he's more than mentally ready to make the transition back to active-duty service without any remedial training. In fact, he says the camera he now carries into the war zone for journalism work weighs the exact same amount as his old rifle.
"For me, it's hard to forget the war," Makhov says. "My civilian job is connected to war. And my family is in the war zone. The war never ended for me. I was never able to put the war on a shelf and forget about it."
Coming home from war is never easy, especially when your war isn't over and many of your friends are still in it. Ukrainian veterans of the ongoing Donbas war must deal with this universal challenge, as well as the fact that at any time they may have to abandon their civilian lives and be ready for war at the drop of a hat. That constant prospect leaves Ukraine's more than 400,000 Donbas war veterans in a perpetual state of limbo. Consequently, they're never able to truly jettison their warrior selves and integrate back into normal, civilized society.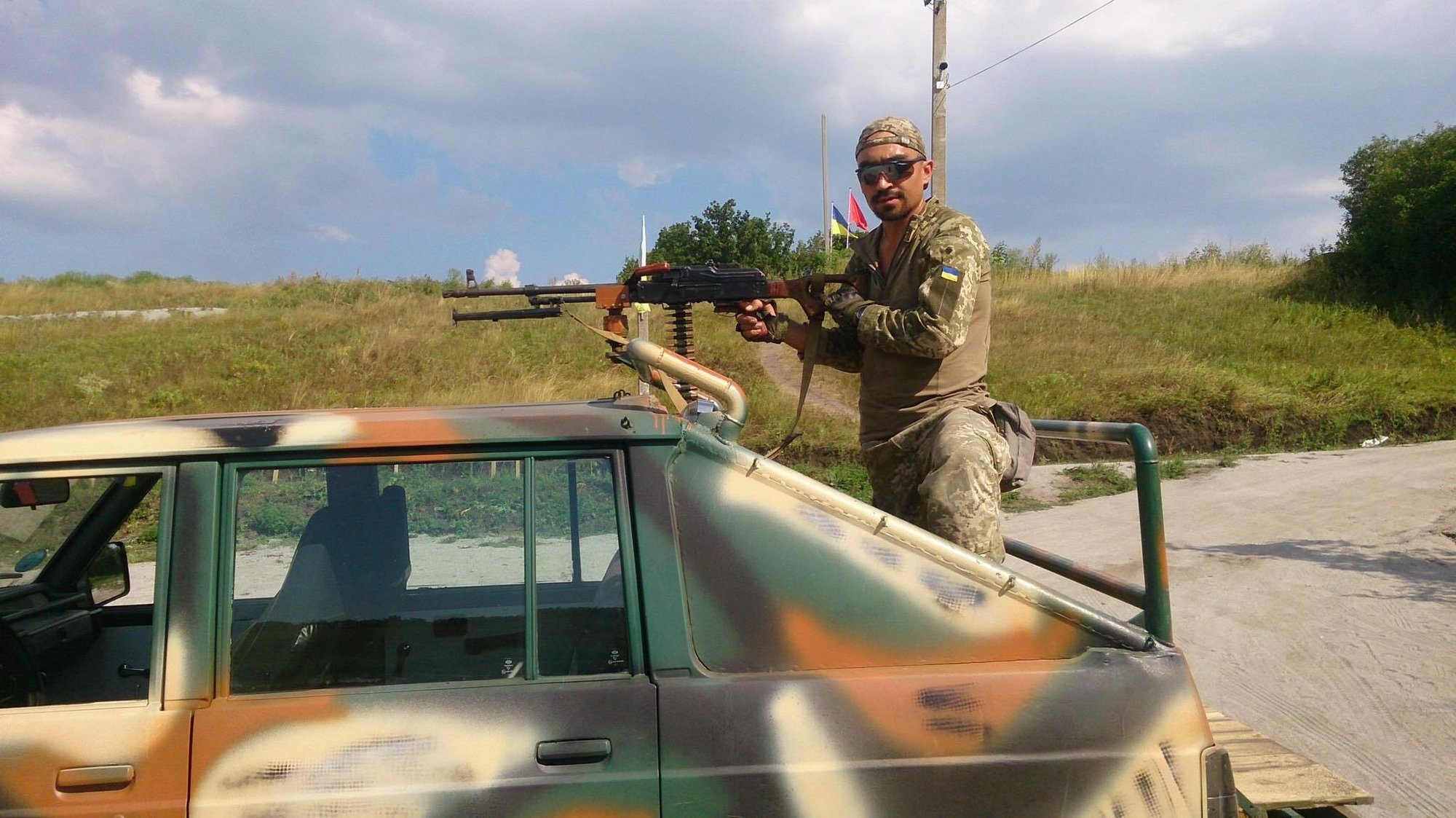 "When I left the military I wanted to put a barrier between me and being a soldier. But it's impossible," Makhov says. He then describes a trip to a shooting range last year — the one and only time he fired a weapon since the completion of his military service. "My hands didn't forget," Makhov explains. "No matter what else your hands touch after war, they will always remember your rifle."
The recent Russian buildup has added a degree of urgency to the emotional no man's land between war and peace within which Makhov has lived for years. To this day, he shakes his head in disbelief when his civilian friends who never served in combat talk about making vacation plans or buying concert tickets up to six months ahead of time. For Makhov, he can't imagine planning more than one or two months out — for anything. The shadow of the ongoing war in the Donbas and its perpetual potential to rapidly escalate into a far bigger and deadlier disaster has paralyzed his post-war life. He can only tepidly enjoy peaceful living while constantly looking back over his shoulder at the war.
"I tell myself that if I have to go back, I will flip on a switch and be a soldier again," Makhov says.
Before 2014, Makhov was a self-described pacifist who disdained anything to do with the military and was quite comfortable in his job in Luhansk doing "normal journalism." But when war came, there was no way to avoid it. Following Ukraine's pro-Western Revolution of Dignity in 2014, Russian military forces seized Ukraine's Crimean Peninsula and then launched an unconventional invasion of the eastern Donbas region — where Luhansk is located.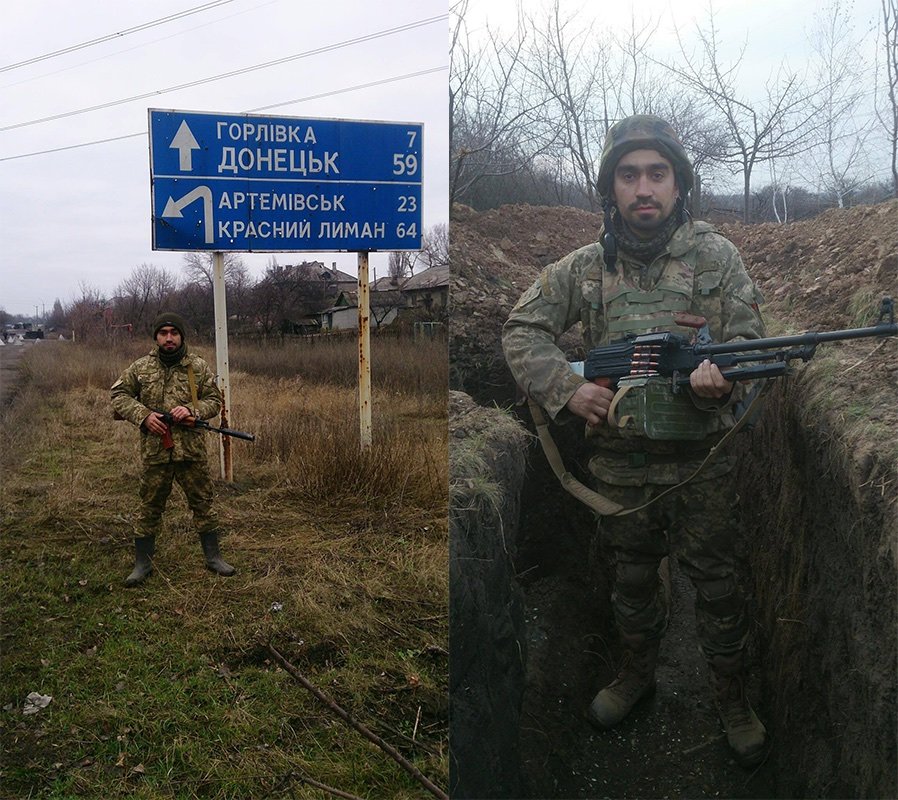 The war began as a murky conflict spearheaded by Russian intelligence agents and special operations forces who drew on local collaborators as their combat force. Ultimately, the conflict expanded to include overt attacks on Ukrainian troops by regular Russian units.
"When Russia stole my home in 2014, I felt like I didn't deserve this," Makhov says. "It was an injustice, it wasn't fair. I had my work, my apartment — I had my entire life in Luhansk. I had everything. And someone came and decided to take it all. It wasn't fair. I wanted justice."
When the war began, Makhov made the transition to war reporting. After leaving Luhansk for the final time in June 2014, he began the abandonment of his previous, pacifistic ways and evolved into a man who had something for which he was willing to fight. Makhov, at 28, enlisted in Ukraine's regular army in August 2015. It was the first time he'd ever held a weapon.
"I felt that what I did as a journalist was not enough," Makhov says. "I wanted to fight the enemy as a soldier."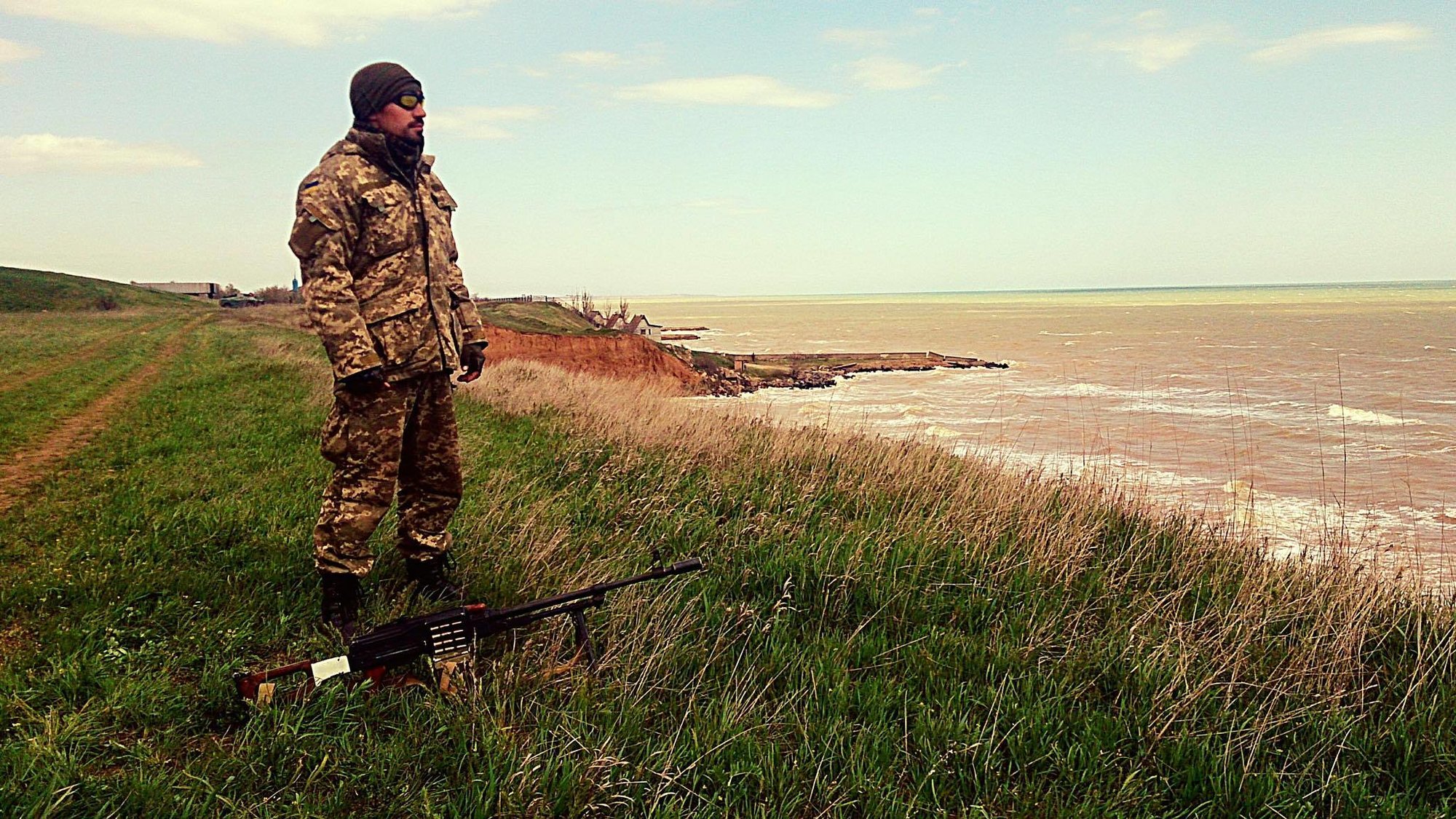 After one month of basic training during which he fired just 200 shots, Makhov returned to the Donbas front lines as a soldier in Ukraine's 57th Motorized Brigade. He recalls thinking: How are we going to stand up to the Russian army?
Having traded his camera for a Kalashnikov, Makhov immediately understood that war is much different as a combatant than as a witness. Even though your life is certainly at risk while war reporting — no one can deny the dangers of simply setting foot in a war zone — there is a whole new level of stress when you put your skin in the game as a soldier. The duty and responsibility to protect your friends exponentially adds to the psychological toll of combat. In short, fear for one's personal safety — an emotion quite commonly felt by war reporters — pales in comparison to the fear one feels at the prospect of not doing your duty and having a friend die because of it.
"War is much harder as a soldier," Makhov says. "As a journalist, you know you could die. You know the other side might kill you, but you also feel like you're not the target. As a soldier, on the other hand, you know the enemy wants to kill you. They are trying to kill you. It's a much different feeling."
After leaving military service in October 2016, Makhov resumed work as a journalist but did not return to the war zone for a year. He needed the "psychological break," he says. Yet, once that year was over, he resumed war reporting and has since maintained a relentless rotation of about one front-line journalism assignment per month.
Knowing that he would almost certainly be arrested by Russia's proxy authorities should he ever try to visit Luhansk, Makhov remains exiled from his hometown. Moreover, Makhov's pro-Ukrainian personal sentiments are not shared by his family living on the other side of the front lines. His sister sympathized with the pro-Russian cause and moved to Russia; his stepfather took up arms as a soldier for the Russian-backed, so-called Luhansk People's Republic.
His family's degree of pro-Russian sentiment is not necessarily the norm for all people living within the Russian-occupied Donbas, Makhov says, highlighting how objectively miserable living conditions have become in the region during the course of nearly eight years of de facto Russian occupation and war. Due to the sad fate of his hometown, Makhov understands full well what is at stake for all of Ukraine, should Russia embark on a wider war.
"I may have lost my home, but I helped save my motherland," Makhov says. "And I'm ready to go to war again."
Read Next: Stolen Valor: Scammer's Claims of Marine Corps Heroism, Cancer Finally Crumble