KYIV, Ukraine — On a brisk and breezy afternoon, Yevheniy and Liudmyla sat on a bench at an overlook above the Dnipro River in central Kyiv. With the intermittent boom of shelling somewhere in the distance, Liudmyla, 80, pointed her face to the sun and smiled.
"My mother and father always told me stories about the Second World War, how Stalingrad was bombed, how people suffered," Liudmyla told this correspondent on Sunday, March 27. "I never thought I'd see something like that in my own life, and the war has been terrible […] but thanks to our soldiers we can finally relax a little bit."
"When the war started, we were worried," Yevheniy added. "But things have calmed down — both the war and our emotions. I'm certain we will win. But this isn't yet the end."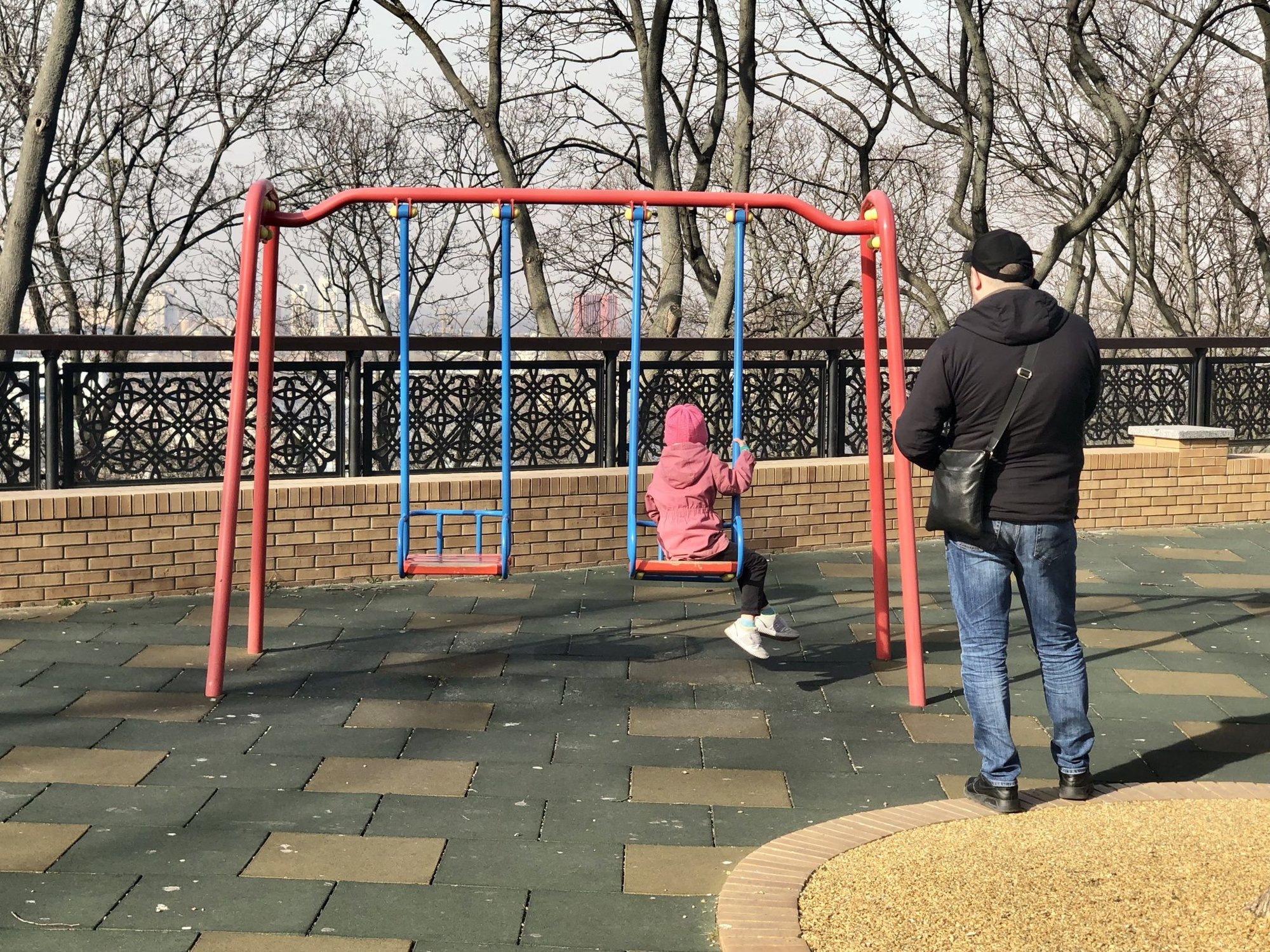 On Tuesday, Russia vowed to "drastically reduce" its military activity near Kyiv and Chernihiv. The announcement followed another round of negotiations that day between Russian and Ukrainian delegations in Istanbul. The move marks a repositioning of Russian military strength toward Ukraine's eastern Donbas region, rather than a withdrawal — and the threat to Kyiv is far from finished. Even so, the move may also signal that Moscow is coming to terms with its failed bid to encircle Kyiv.
Rob Lee, a fellow at the Foreign Policy Research Institute who specializes in Russia's armed forces, tweeted: "This sounds like more of an acknowledgment of the situation around Kyiv where Russia's advance has been stalled for weeks and Ukrainian forces have had recent successes. Russia doesn't have the forces to encircle the city."
On Monday, Ukraine's military reported that its forces had retaken the city of Irpin from Russian forces. Located on the western edge of Kyiv, Irpin was the scene of weeks of intense fighting.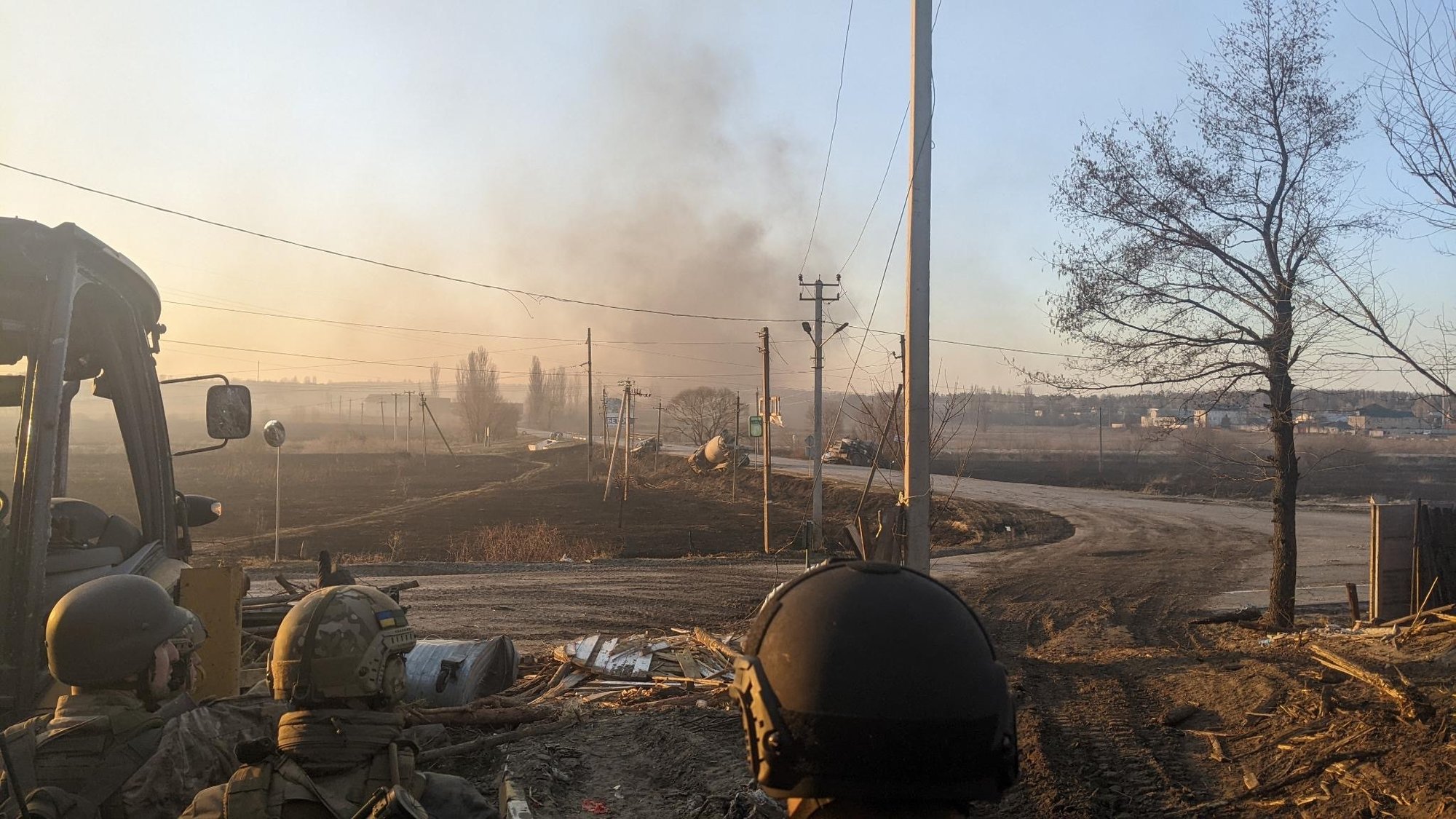 "We have good news today, the city of Irpin has been liberated," Irpin Mayor Alexander Markushin said in a video posted on Telegram, confirming the Ukrainian victory. "We understand that there will be more attacks on our city, and we will defend it courageously."
Alpha 1, a Ukrainian Foreign Legion team composed of multinational special operations volunteer soldiers, including Americans, took part in the liberation of Irpin. Adam, a US Army veteran serving in the unit, told Coffee or Die Magazine that residents of Irpin took to the streets to thank their liberators.
"I was just humbled — they had been living under Russian occupation for so long," Adam said.
Also on Monday, Ukrainian forces, including elements of the Georgian National Legion, liberated the town of Rudnytske, about 60 kilometers (37 miles) east of Kyiv. That victory effectively pushed the front line in that sector of the war zone 15 kilometers (9 miles) farther to the east.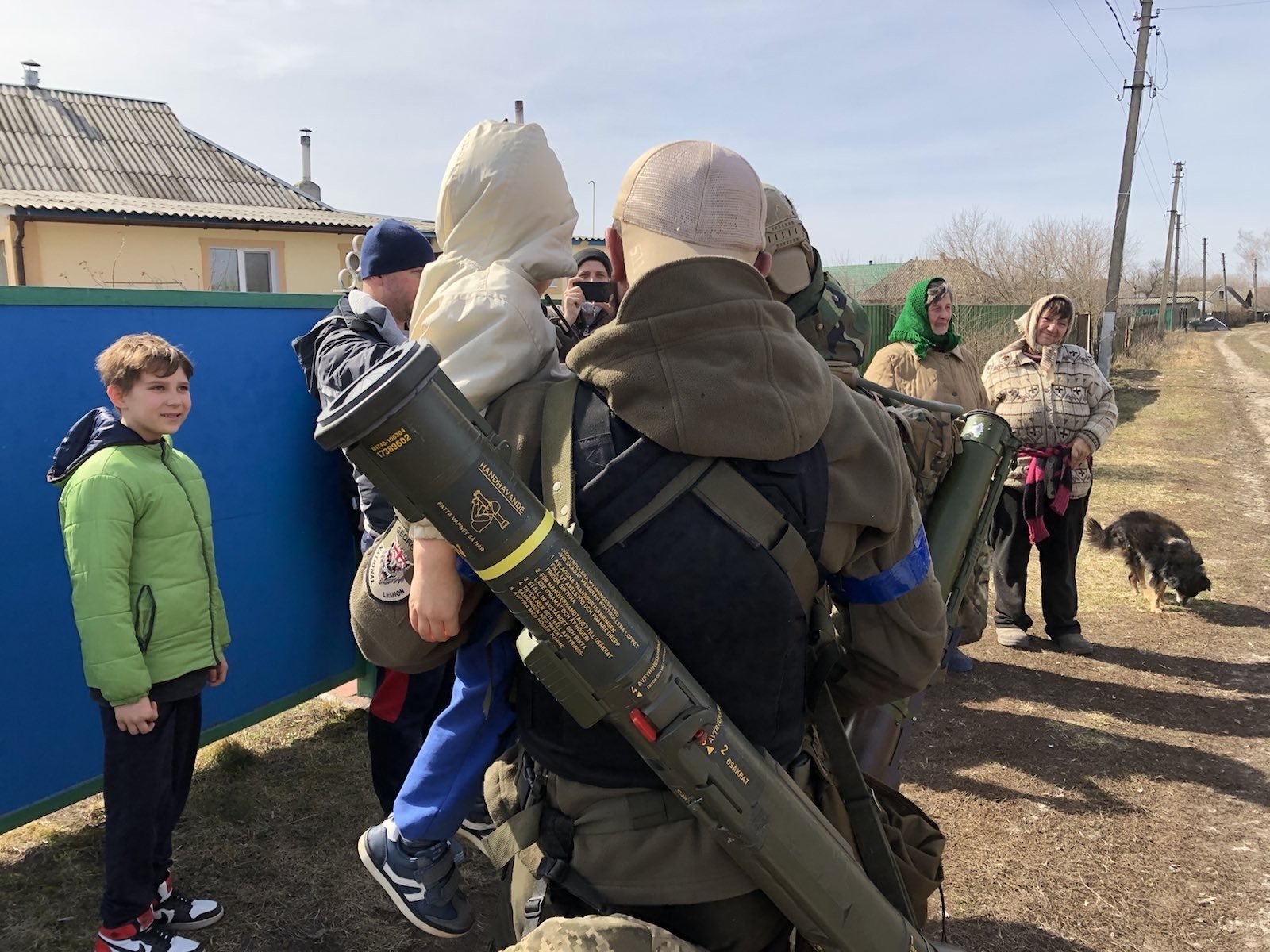 "The Russians had been there for weeks, and we took the surrounding towns this past week and finished them there," Paul, an American volunteer in Ukraine's armed forces who took part in the battle, told Coffee or Die.
Rudnytske is "all free now," Paul said. "The locals were crying happy tears when they finally could come outside after three weeks."
On Monday, the Ukrainian military also reported that its forces had thwarted attacks by Russian forces to the northwest and east of Kyiv. Nearly constant shelling could be heard from the city center throughout the day, evidencing intense fighting in the suburbs.
As Ukrainian forces continue to make incremental gains against Russian forces, which have been stalled for weeks around Kyiv, the mood has shifted in Ukraine's capital city. Bit by bit, the normal rhythms of life are beginning to resume.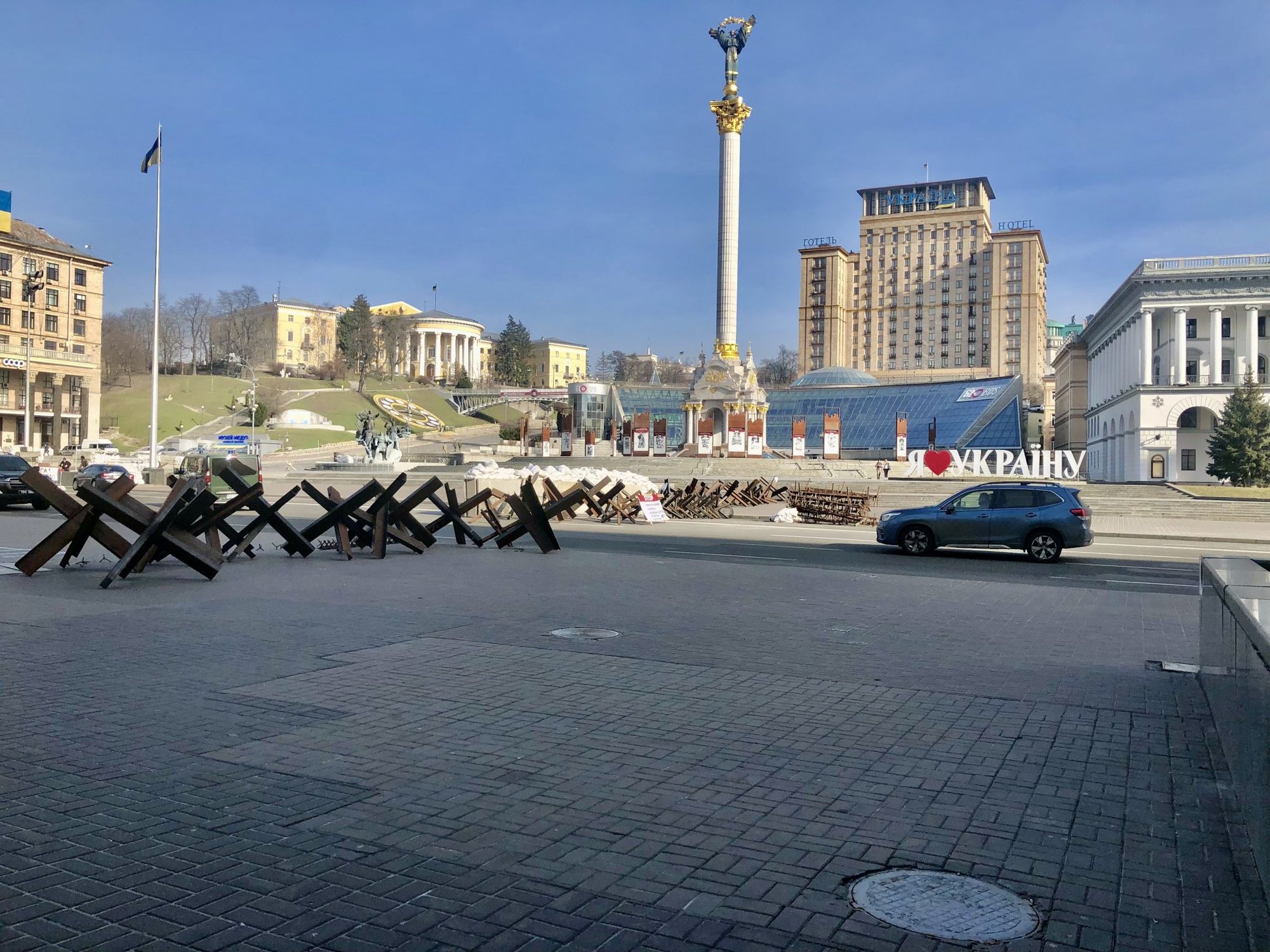 More than a month into the full-scale war, Kyiv's pedestrians typically go about their business, seemingly unfazed by the sounds of nearby fighting or the air raid alerts. Occasionally, however, when the sounds of explosions become particularly loud, birds take flight, and many people stop in their tracks and look in the direction of the noise. Nevertheless, life goes on.
"I'm sitting in Kyiv, should I be afraid? No. We are on our territory, the Russians should be afraid, not us," Henrietta Yaitska, a 21-year-old lawyer living in Kyiv, said. "I'm sure our army will protect us. And our Ukrainian people inspire me."
As of Monday, Kyiv's nightly curfew has been reduced in length by two hours — now lasting from 10 p.m. to 6 a.m. Online learning resumed at schools in Kyiv on Monday, the City Council reported. And across the city, some cafes and restaurants, which had been shuttered since the full-scale war began, have started to reopen. On Saturday, Kyiv's City Council reported that 650 grocery stores and 300 cafes were open in the city. "The city lives in wartime mode," the City Council reported on its Facebook page.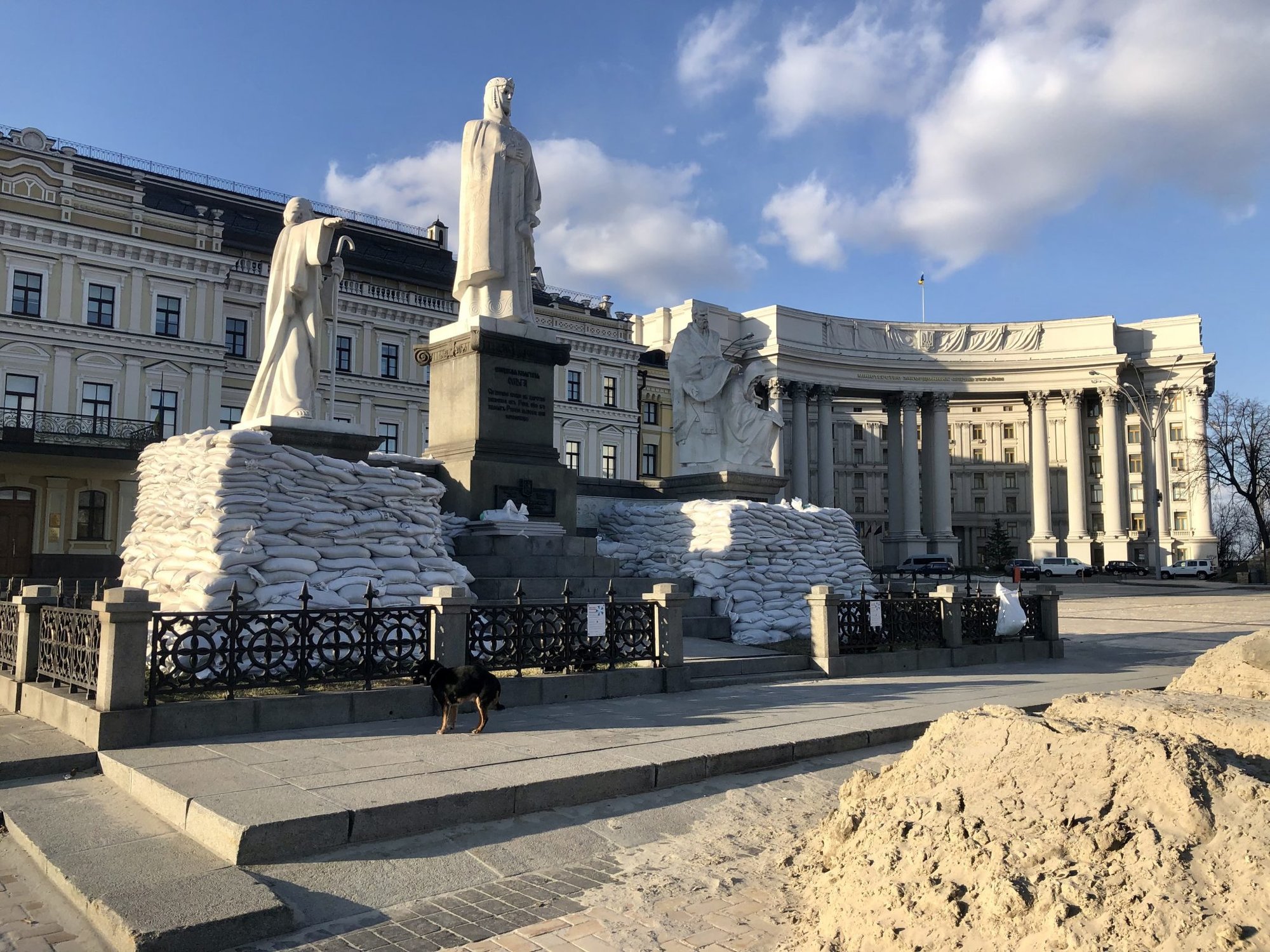 Two weeks ago, Shota Rustaveli, a normally bustling street in central Kyiv with many bars and restaurants, was largely deserted during the day and night. On Tuesday afternoon, however, Milk Bar and Holy Burger, both popular restaurants there, were back open for business and at about half capacity.
Over the past week, the amount of automobile traffic has notably increased within Kyiv's city center. There are more children in the playgrounds and joggers on the streets. At Shevchenko Park in central Kyiv, people go out for walks, sit on benches, and wait in line at coffee stands. Armed soldiers patrol the park, too, but their presence has apparently not dimmed the desire of Kyiv's residents to go outside and enjoy the mellowing weather. Other parts of normal life are also slowly resuming. Frisor, a chain of barbershops, has been open since March 20 and is accepting online reservations.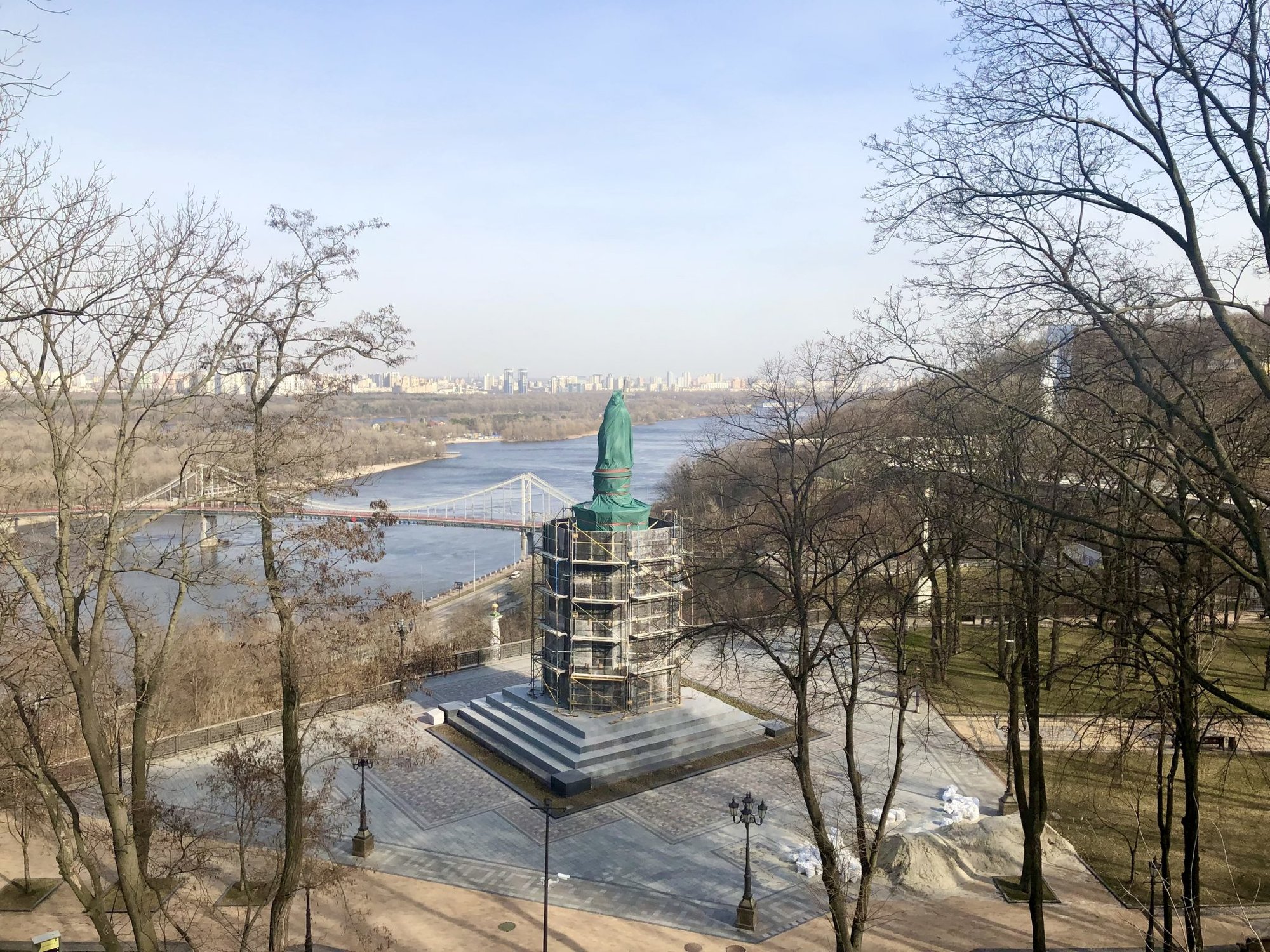 "People want to enjoy a little bit of normal life," said Taras, a barber at one of Frisor's shops in Kyiv.
Even so, the war's presence remains ubiquitous within Kyiv's city center. Checkpoints and anti-tank barriers interrupt the streets. On Monday, workers put up protective barriers at prominent landmarks around the city, including the statue of Bohdan Khmelnytsky in St. Sophia's Square, the monument to Princess Olha at Mykhailivska Square, and a monument to Volodymyr the Great overlooking the Dnipro River, as well as the stained-glass windows at the top station of the Kyiv Funicular.
Frustrated by Ukraine's dogged resistance, Russian forces have often resorted to the use of long-range, indiscriminate weapons against areas populated with civilians. Outlying areas of Kyiv to the northwest and east remain under heavy fire. Fighting also still rages in other parts of Ukraine. In the southern city of Mariupol, a brutal siege at the hands of Russian forces has killed some 5,000 people, according to local officials.
"I think the war will last a long time, but I don't think the Russians can take Kyiv," said Yaitska, the lawyer. "At this point, they're just trying to scare us and break our spirit."
Read Next: