A retired American infantry officer received a Facebook note from an old Ukrainian friend this weekend. The message included a surreal video clip of a Ukrainian soldier strolling casually down a war-torn street, surrounded by broken and burning tanks, carrying an anti-tank missile. The audio track crackles with close, heavy machine-gun fire and Ukrainian curses.
The person filming makes a cryptic comment in Ukrainian, translated by The New York Times as: "Let me introduce you, this is the general."
The American was stunned by the cinematic display of bravery — perhaps even insanity — by the soldier, who appears to walk without concern and does not seek cover or concealment until he joins other troops in trees just off the road.
Then, to the American's astonishment, the Ukrainian said: "That's me."
Coffee or Die Magazine is not identifying the Ukrainian soldier or his American contact but confirmed that the American is a former US Army infantry officer.
The American said his friend was not a typical infantry soldier, but a regimental commander whom the American sat next to in class for a year at the US's National War College in Washington, DC — a professional school for midcareer military officers headed to senior command roles. In Ukraine, the American said, the man was in charge of a force the size of an American infantry brigade, or roughly 3,000 to 5,000 soldiers.
"Didn't even register that it could be him," the American told Coffee or Die. "I mean, what former Regimental Commanders serve as anti-tank gunners?"
The man appears to be carrying an NLAW rocket, a British anti-tank missile similar to the US Javelin. Both the US and the UK have sent thousands of anti-tank missiles to Ukraine in recent months, and numerous pictures of shattered Russian tanks have shown up on social media in recent days. Many show the distinctive damage caused by Javelins and NLAWs: the turrets of the tanks blown clear of their bodies.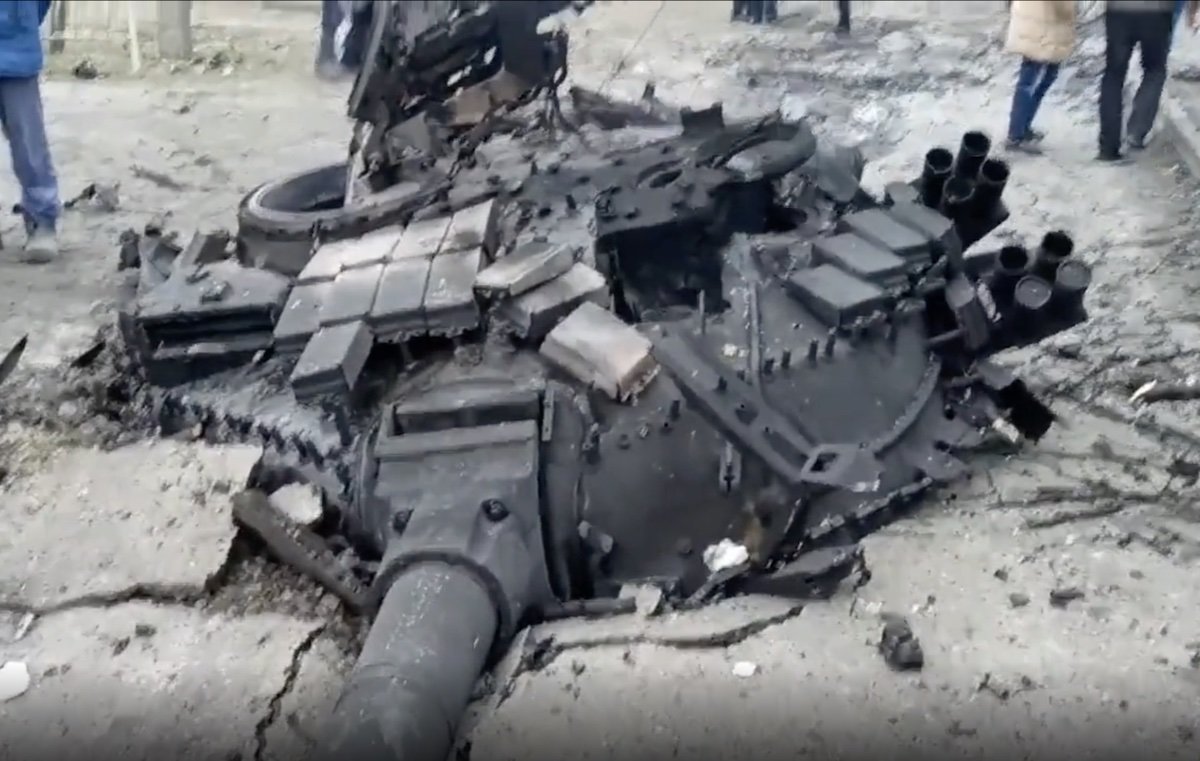 Ironically, the American had already seen the video online and posted about it on his personal social media accounts, with no clue it might be his friend.
The New York Times reported that the scene unfolded at a traffic circle near the town of Ivankiv.
---
Editor's note: This story was updated to clarify that the Ukrainian soldier corresponding with an American friend identified himself as the man in the video.
Read Next: