While there's a certain segment of the population who views the dropping temperatures and falling leaves as a sign for all things pumpkin spice and flannel, there's a whole other segment who sees a purer purpose: the rut. In most areas of the United States, the whitetail deer rut kicks into high gear in November.
Since this is mating season for whitetails, bucks are more active and less cautious than usual because they are looking for a doe. It's a magical time of year for hunters, who have been prepping for weeks if not months, and often includes all-day sits in the woods in frigid temps. Two things that have made those long sits easier for me this year are the Sitka Fanatic Jacket and Bib. Redesigned for 2019, this outlayer is warmer and quieter than ever — perfect for long days in the timber.
The jacket and bibs have been constructed with the new GORE-TEX INFINIUM with WINDSTOPPER and are covered with an updated Barber fleece, making them as close to silent as any hunting clothing can get. They're also extremely warm thanks to the PirmaLoft Silver Hi-Loft Ultra insulation. However, it's the other well-thought-out aspects of this system that sold me.
The jacket is body-mapped for bow hunters, which makes it a pleasure to draw and shoot your bow — an action that can be difficult when wearing multiple bulky layers. The sleeves are articulated to reduce bulk in the elbow and the bow arm to enable string clearance and keep your draw length consistent. The jacket is sold in left-handed and right-handed configurations for that reason.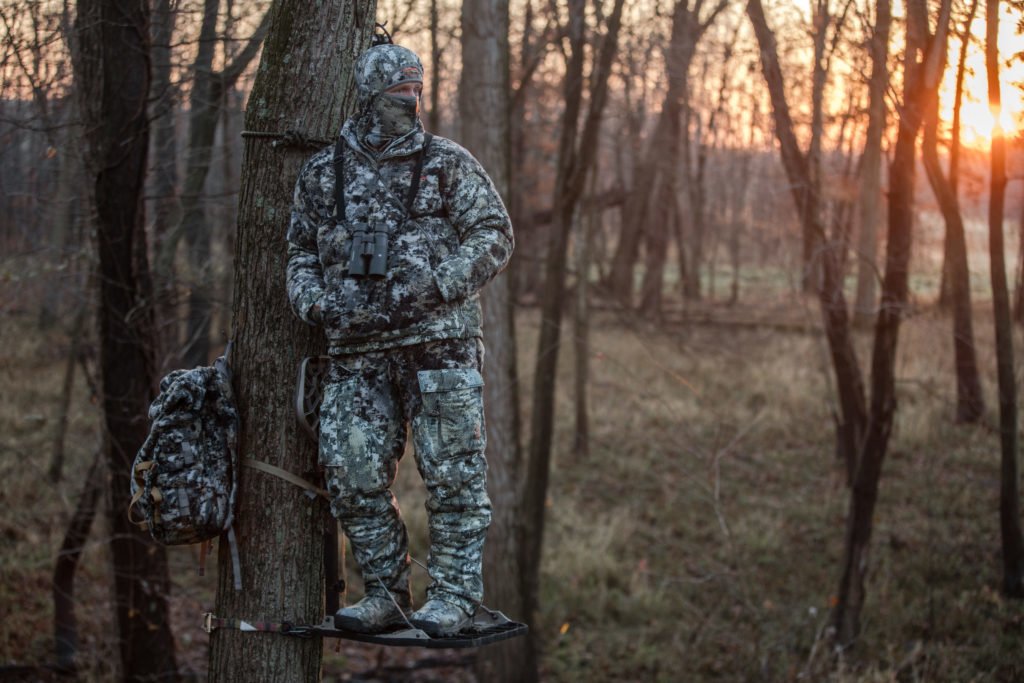 The collar features a magnet for when you don't have the jacket zipped all the way up, which keeps the collar flat against your clavicle and out of the way of your bow string. It has a diagonal zipper to facilitate the placement of a low-profile hand muff warmer pocket on the front of the jacket, as well as a pocket higher on the chest for stowing things like a rangefinder or calls. If purchased as part of Sitka's whitetail system, you have the ability to add or remove layers without removing your tree stand harness thanks to their Constant-Connect Safety Harness Port.
My only complaint about the entire system is the lack of a hood, but that is small when compared to all the design features that make up this system.
With dropping temperatures and rutting bucks fast approaching — or, in some cases, already upon us — this system is a top contender. Sitka knocked it out of the park with these two pieces. They are easily my favorite gear purchases of 2019 and ones that will keep hunters warm and comfortable all day long as they wait for the perfect shot.