Six witnesses stood horrified in the ruins of their tiny Belarusian village of Khatyn, located in the Minsk region, after it was erased from existence by a division of retaliatory Nazis. All that remained were five children and a 56-year-old man named Joseph Kaminsky, sometimes called Yuzif.
When Soviet partisans attacked a German convoy and fled into the village to escape, the Germans' commanding officer, Hauptmann Hans Woellke, a gold medalist in shot put at the 1936 Summer Olympic games, was killed. The Nazis returned on Monday morning and rounded up the entire village population, including women and 75 children. They were led into a barn that the Nazis then set aflame, killing the innocent civilians inside. The ruthless bloodshed became known as the Khatyn Massacre, which took place on March 22, 1943.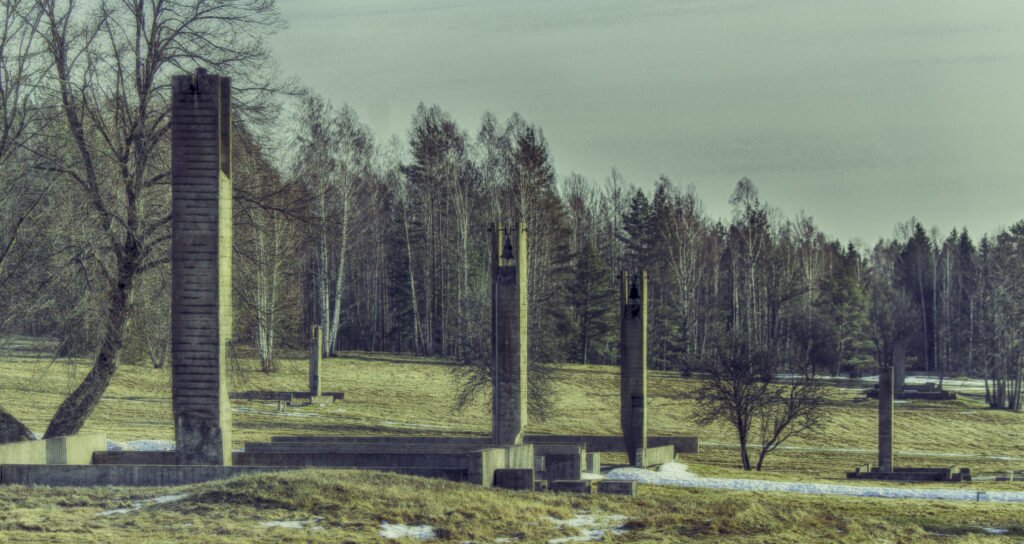 To remember the victims of the senseless tragedy, a sculptor named Sergei Selikhanov fashioned a bronze statue Kaminsky holding his dead son, Adam, in his arms. Erected in 1969, "The Unconquered Man" stands stoically at the entrance of a much larger memorial complex that pays tribute to the more than 3 million civilians who were slaughtered.
The emotional and haunting displays commemorate every fourth citizen who died in World War II.
"During the three years of German occupation, more than 600 villages were similarly annihilated by the Nazis," said Dzmitry Skvarcheuski, a tour guide of the sacred grounds. "Of these, 186 were erased permanently from the face of the earth."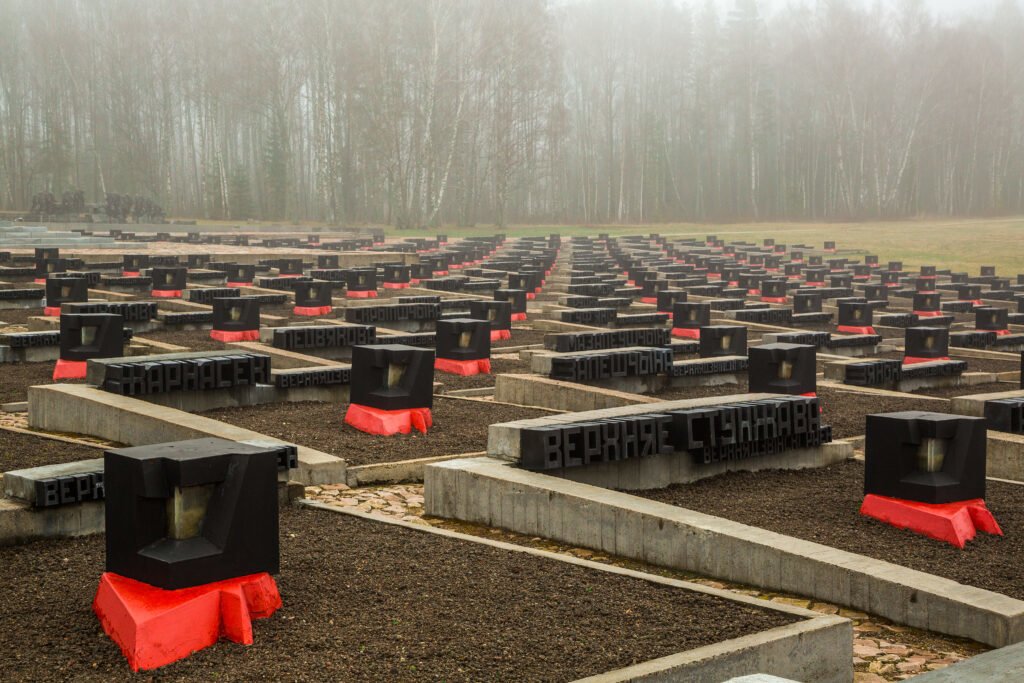 The memorial complex has an eerie section called the "Cemetery of Villages," which honors these formerly nameless villages that weren't restored following the war. Within the square-shaped tombstone includes the soil taken from the grounds of each village, and it rests protected inside each urn. "The Tree of Life" symbolizes a new beginning and shows the names of 433 new villages that were built after World War II.
Another element of the memorial complex is the Wall of Sorrow, a 225-foot-long concrete wall that lists the names of the 66 death camps. The Khatyn memorial complex draws in a somber crowd, often walking in silence as they are stepping in the only village-dedicated cemetery in the world. Every 30 seconds, visitors hear the ringing of one of the 26 obelisks with chimney bells — each signifying the houses that were burnt to the ground and the overall cost of the war. The Khatyn memorial is one of the most popular tourist attractions in Belarus and has seen a growing number of visitors each year.