The ongoing probe into the shooting of an undercover agent in Spokane last year has netted a suspected drug dealer allegedly selling guns to criminals in rural Washington.
On Thursday, Feb. 17, US Magistrate Judge James A. Goeke ordered the US Marshals to continue incarcerating Kenneth Rankin Gazzaway II without bail at a Spokane County (Washington) Detention Services facility on three federal firearms charges.
Gazzaway, 47, was transferred there Feb. 10 from Pend Oreille County Jail in Newport, near where he owns a home. No trial date has been slated. If convicted on all charges, Gazzaway faces up to 45 years behind bars.
"Mr. Gazzaway is alleged to have made false statements when purchasing firearms, including firearms that are alleged to have been used shortly thereafter in connection with the commission of crimes – including the shooting of one of our agents," Jonathan T. McPherson, the special agent in charge of the Bureau of Alcohol, Tobacco, Firearms and Explosives in Seattle, said in a prepared statement. "We will vigorously investigate anyone who illegally purchases or possesses firearms, particularly when those firearms fall into the hands of those who commit other crimes."
Gazzaway's attorney did not respond to a message from Coffee or Die Magazine seeking comment.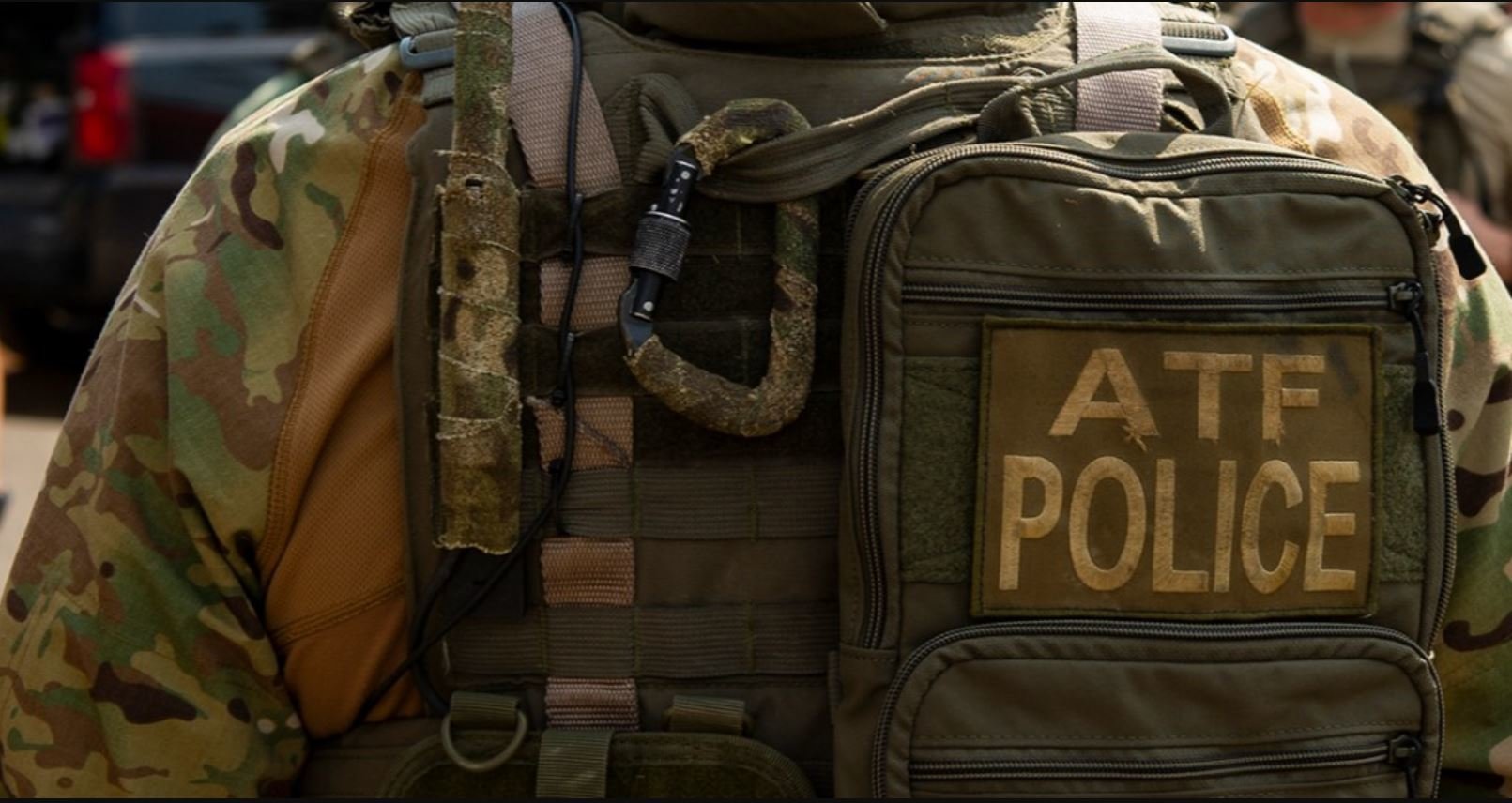 An unemployed millwright and welder with a $1,770 per month mortgage and a job offer at a farm outside Yakima, Gazzaway had hoped the judge would let him exit jail wearing an electronic monitoring device.
Gazzaway's legal troubles stem from a Nov. 5, 2021, shootout that erupted in the parking lot of a Motel 6 in the Sunset Hill section of west Spokane that left both the accused gunman, Randy Holmes, 24, and an unnamed undercover ATF agent wounded.
A surveillance camera allegedly recorded another ex-convict, Vincent Petrushkin, 35, allegedly fleeing fled the scene. A grand jury later charged him with unlawfully possessing a firearm.
Four days after the shootout, ATF agents traced the Glock Model 17 Gen5 9 mm Luger semi-automatic pistol allegedly fired by Holmes to its original purchase on Aug. 19, 2021, by Gazzaway. It was part of a bulk sale of four firearms reported to the ATF by an unnamed, federally licensed gun shop near Spokane.
Kennewick Police officers seized another handgun from that sale in connection with a robbery shootout Nov. 26, 2021.

ATF agents started digging into another bulk purchase Gazzaway made of seven other firearms at the same unidentified gun shop on June 25, 2021. Spokane police officers seized one of those handguns during a drug-trafficking probe.
ATF agents were interested in measuring what they called "time-to-crime," the number of days between a purchase in a legal gun shop and when the firearm is seized at a crime scene. They found that three of Gazzaway's firearms were tied to crimes that occurred less than 100 days after he'd bought them.
When ATF agents visited the gun shop, they asked to look at the Form 4473 questionnaires Gazzaway had filled out to complete the sales.
When Gazzaway had bought the Glock that was later seized in the wake of the West Spokane shootout, he marked on the form that he didn't abuse any controlled substance. And that, agents said, was a lie.
On Sept. 24, 2021, Spokane police officers responded to reports of a disturbance involving a firearm. When they arrived, they found Gazzaway, who told them he'd driven his motorcycle to the scene to try to recover a stolen truck.
A truck was nearby. Its door was open, and a Heckler & Koch .45-caliber pistol sat on a seat. Officers ran the handgun's serial number, and it came up as stolen.
Gazzaway allegedly told the officers he'd bought the firearm from a person on Facebook Marketplace for the "smoking deal" of $500. They arrested him for possessing a stolen firearm.
A later search warrant turned up 30 suspected fentanyl-laced pills and $1,300 in cash. In Gazzaway's motorcycle saddlebags, they also allegedly found a black ledger that detailed prices, slang names for narcotics, and the names of the people who'd bought them.

Authorities in Spokane later charged Gazzaway with assaulting a domestic partner. That unnamed victim allegedly told officers that Gazzaway "was on a destructive path" as a methamphetamine abuser. The person also claimed Gazzaway kept roughly 30 firearms at his Pend Oreille County home and "would shoot anyone who passed his 'no trespassing' sign that was posted on the premises."
On Oct. 21, 2021, Pend Oreille County sheriff's deputies went to Gazzaway's residence to serve an arrest warrant on the stolen firearm and assault charges. They reported that Gazzaway emerged from his house armed with an AR-15-style rifle and initially took up what they called "an ambush position," but he was arrested without further incident.
A no-contact order tied to the alleged domestic abuse victim mandated that Gazzaway surrender his firearms to authorities. He turned in a muzzleloader and a revolver.
On Dec. 23, 2021, Pend Oreille County Sheriff's deputies again caught up to Gazzaway at a traffic stop. They reported he was driving erratically and appeared to be high on meth.
"I might have let you live that night," he allegedly uttered. Deputies assumed that was a threatening reference to his arrest two months earlier at his home.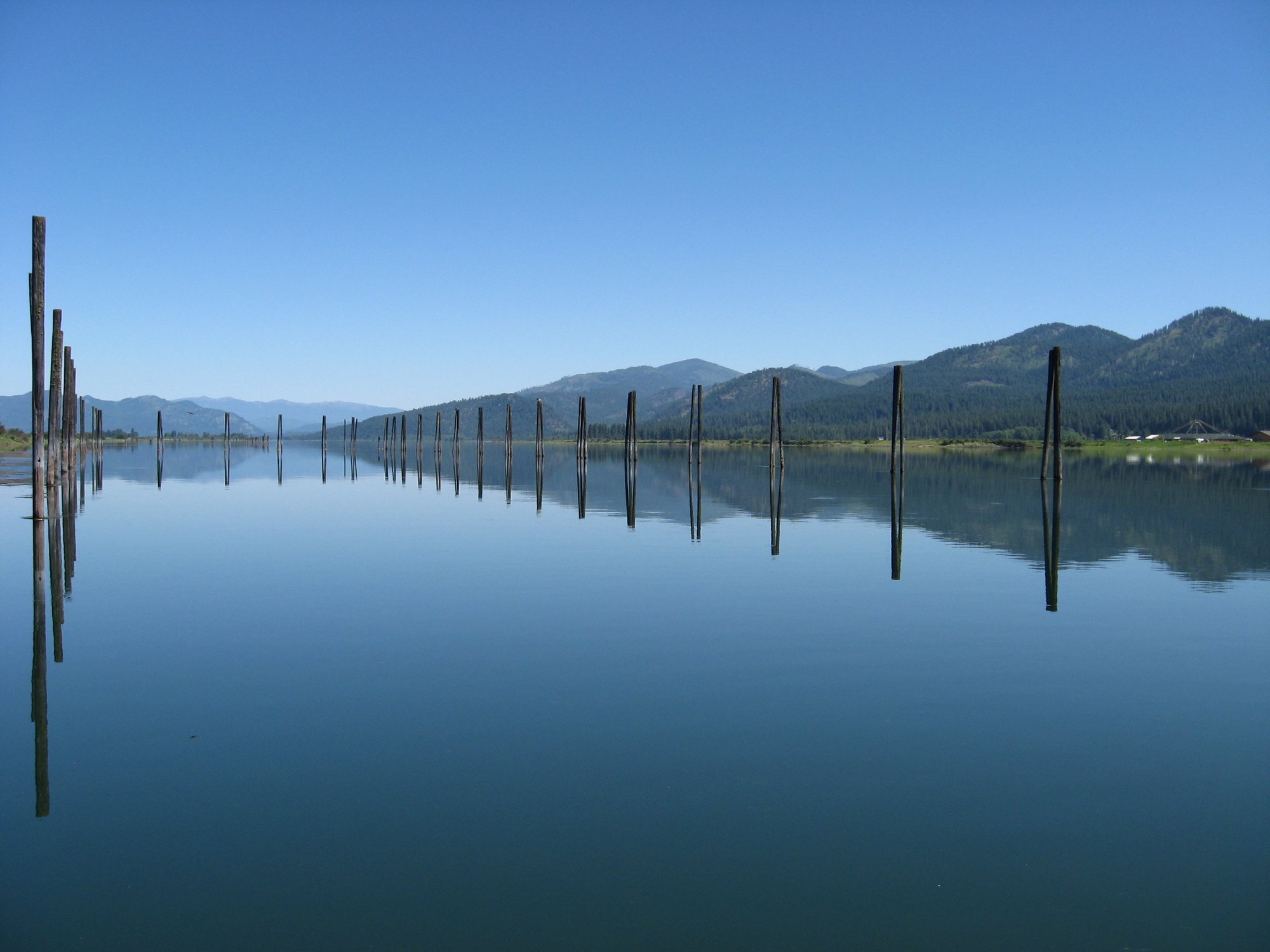 On Dec. 29, 2021, Spokane County sheriff's deputies allegedly found Gazzaway "in a state of mental crisis," wearing only a T-shirt while he danced around a Ford F-150 pickup truck parked at a Spokane Valley Ace Hardware store.
In a red bag nearby, deputies allegedly found 7.7 grams of what they suspected was crystal meth next to a .357-caliber revolver. Gazzaway said the pistol wasn't his. Agents traced it to a purchase he made in 2015.
When law enforcement officers later searched the truck, they recovered a Taurus 605 .357 Magnum revolver, ammo, a large bong that tested positive for meth, and 12 grams of a substance they suspected was meth.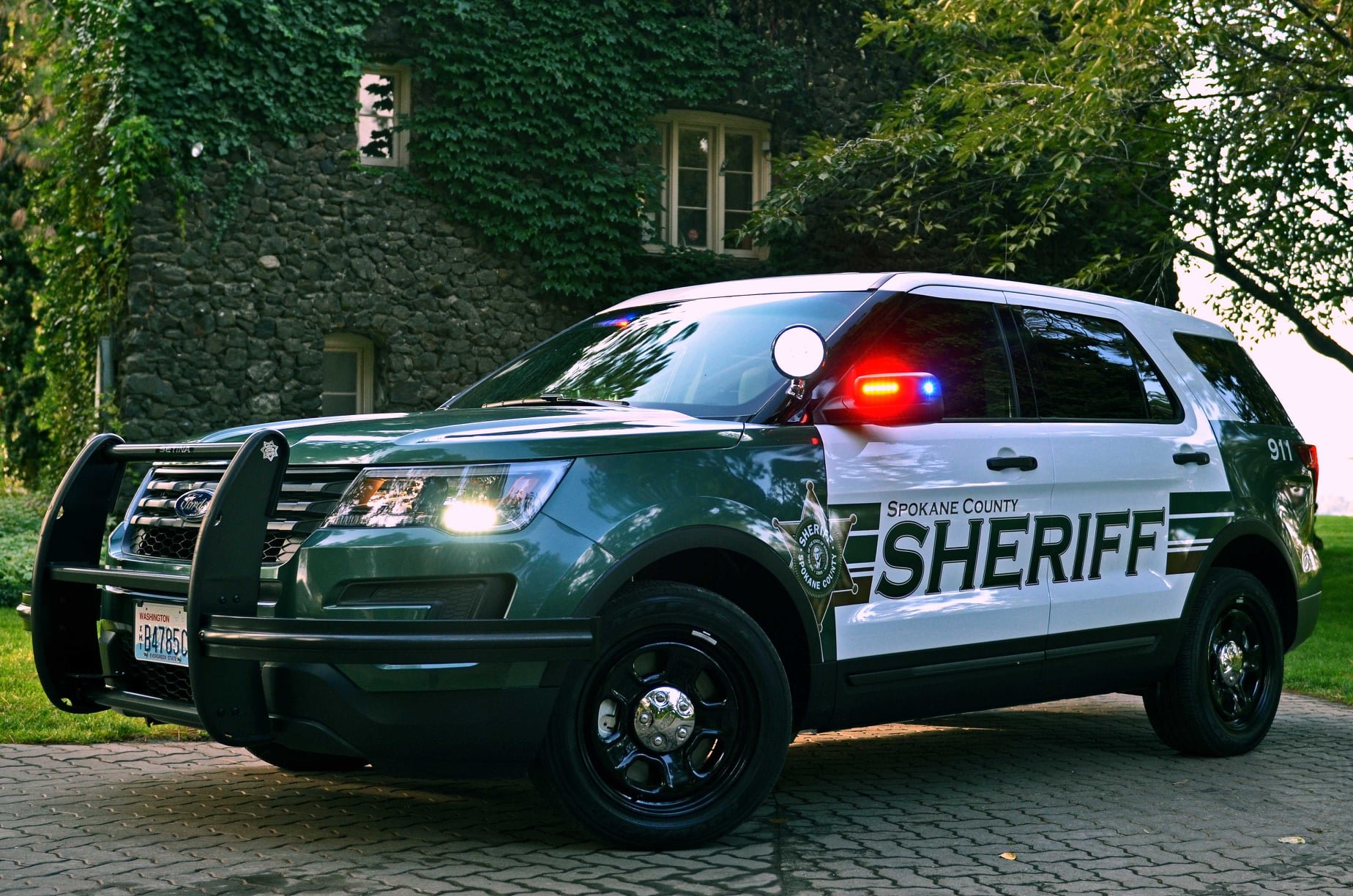 On Jan. 21, 2022, ATF agents met with Gazzaway in the Pend Oreille County Jail, where he was being held for allegedly violating the no-contact order protecting the domestic partner.
They wanted to find out how the gun Gazzaway had bought ended up at a motel shootout in West Spokane. Gazzaway allegedly told them that he'd sold it and possibly other firearms to a convicted felon named James Francis, and he assumed Francis would have flipped it to someone else "if he needed to."
Gazzaway allegedly told agents he began using meth roughly a year earlier, and he'd lost 80 pounds, but he wasn't hooked on the narcotic. He described his meth use as something he did "really on the weekends, partying with my buddy downtown," but admitted he "transported it to people," according to the agents.
When they pointed to the federal forms he filled out to buy firearms, and the boxes he marked to indicate he didn't use controlled substances, Gazzaway reportedly said, "I check 'no.' I ain't going to check 'yes,' then you won't let me have my guns," later adding, "Come on! Of course I check 'no!'"
"I have done that little white lie on that form all my life," Gazzaway continued, according to the agents.
On the same day, ATF raided Gazzaway's home and seized several more rifles and handguns. The serial number on one of the pistols was obliterated, agents said.
Gazzaway has been charged with three counts of making false statements connected to the firearms purchases; three counts of making false statements to a federal firearms licensee; and one count of possessing a firearm with an obliterated serial number.
"Part of making Eastern Washington a safe and strong community is ensuring that guns are only in the hands of people who should have them. There is a reason that firearm purchase forms require potential buyers to state whether they abuse illegal narcotics," US Attorney Vanessa R. Waldref said in a prepared statement. "The United States Attorney's Office will vigorously pursue illegal firearm conduct wherever it occurs in Eastern Washington, and no matter how many links there may be in a chain of ownership.
Read Next: How This Navy Commander Became a Gun-Toting Meth Dealer