On his professional reading list, the commandant of the Marine Corps recommends some classic science-fiction novels, such as Orson Scott Card's Ender's Game and Robert Heinlein's Starship Troopers. Card's novel is an excellent book about the difference between tactics and strategy, and Heinlein's Troopers is a brilliant military novel with some forward-leaning social ideas.
While both are great novels that definitely provide useful insights for military members, we would like to give some love to six more science-fiction novels that, while not all entirely military-centric, provide valuable lessons on tactics and strategy and other themes that can enrich the minds of military members and civilians alike.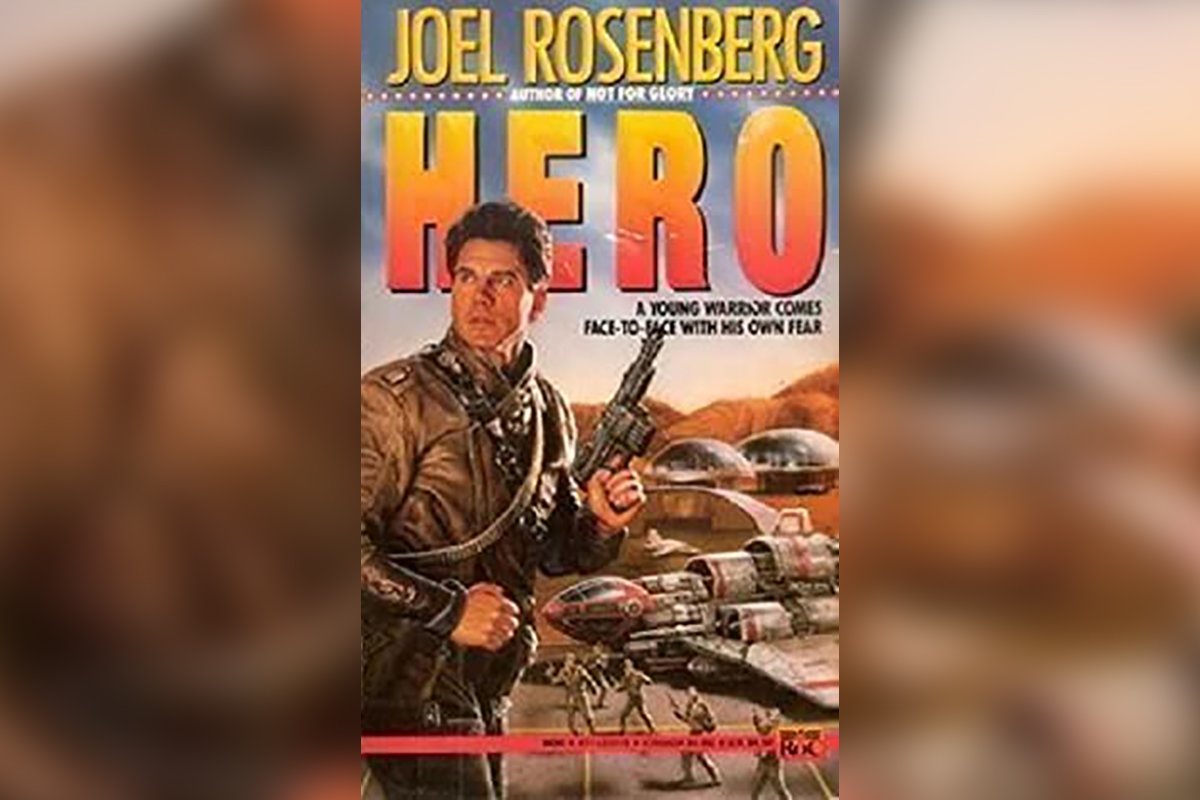 Hero by Joel Rosenberg
In the far-future galaxy, Israeli refugees colonize the desolate planet Metzada. Since the planet has no natural resources, the Metzadans export their only resource: mercenaries. Their culture and society are built on breeding ruthless fighters — the best warriors in the galaxy. But Hero's protagonist, Ari — the scion of a prominent Metzadan warrior family — is a gutless coward. As he's thrust into battle as an officer leading men against an enemy force in a guerrilla war on the planet Neuva Terra, Ari must reckon with and try to overcome his cowardice in hopes of upholding the reputation of the galaxy's best soldiers for hire.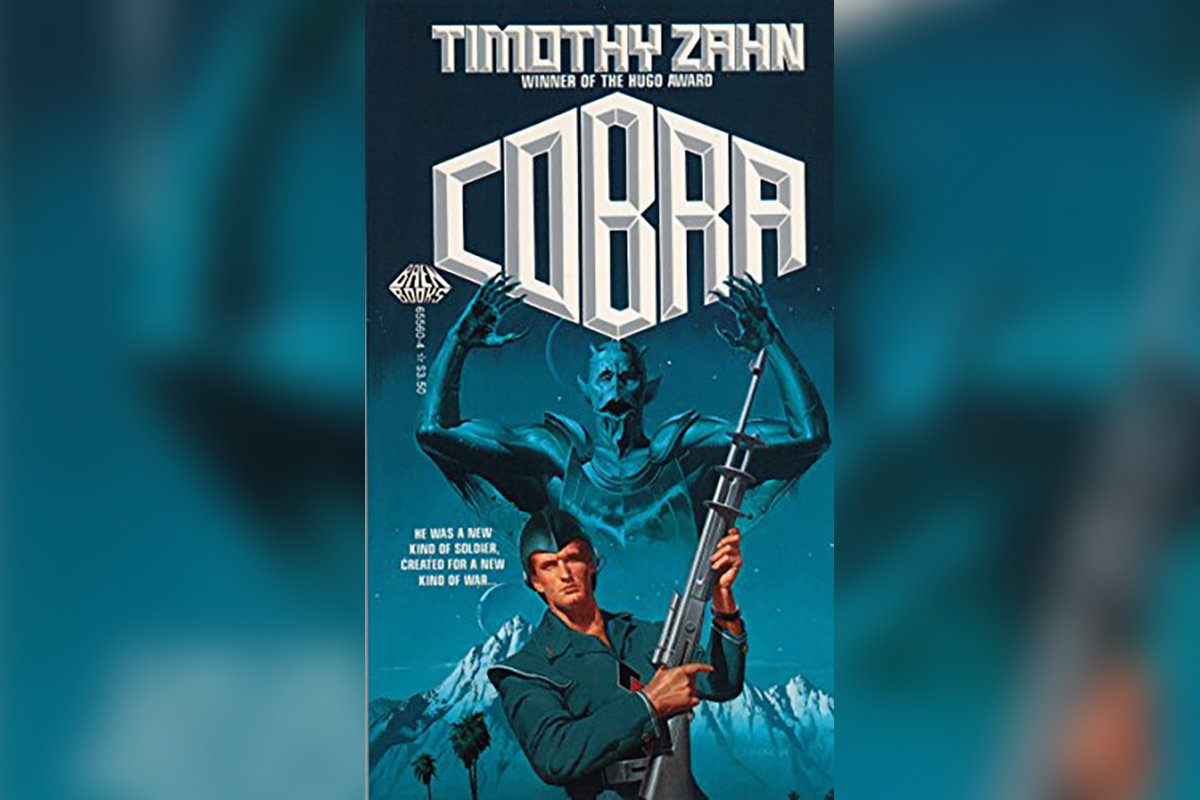 Cobra by Timothy Zahn
Renowned science-fiction author Timothy Zahn is probably best known for penning the beloved Thrawn Trilogy of Star Wars novels, but his lesser-known 1985 novel Cobra is a worthy read, especially for military veterans. An interplanetary government trains the protagonist, Jonny Moreau, and arms him (by putting lasers in his hands and legs and giving him robotic super strength) to fight aliens. But when he returns to his homeworld after the war, people are afraid of him. The novel reads like a sci-fi allegory for the experience of Vietnam War veterans who struggled to adapt to civilian life, and while it definitely has some elements of the scary-veteran trope, the plot and themes are ultimately effective and poignant.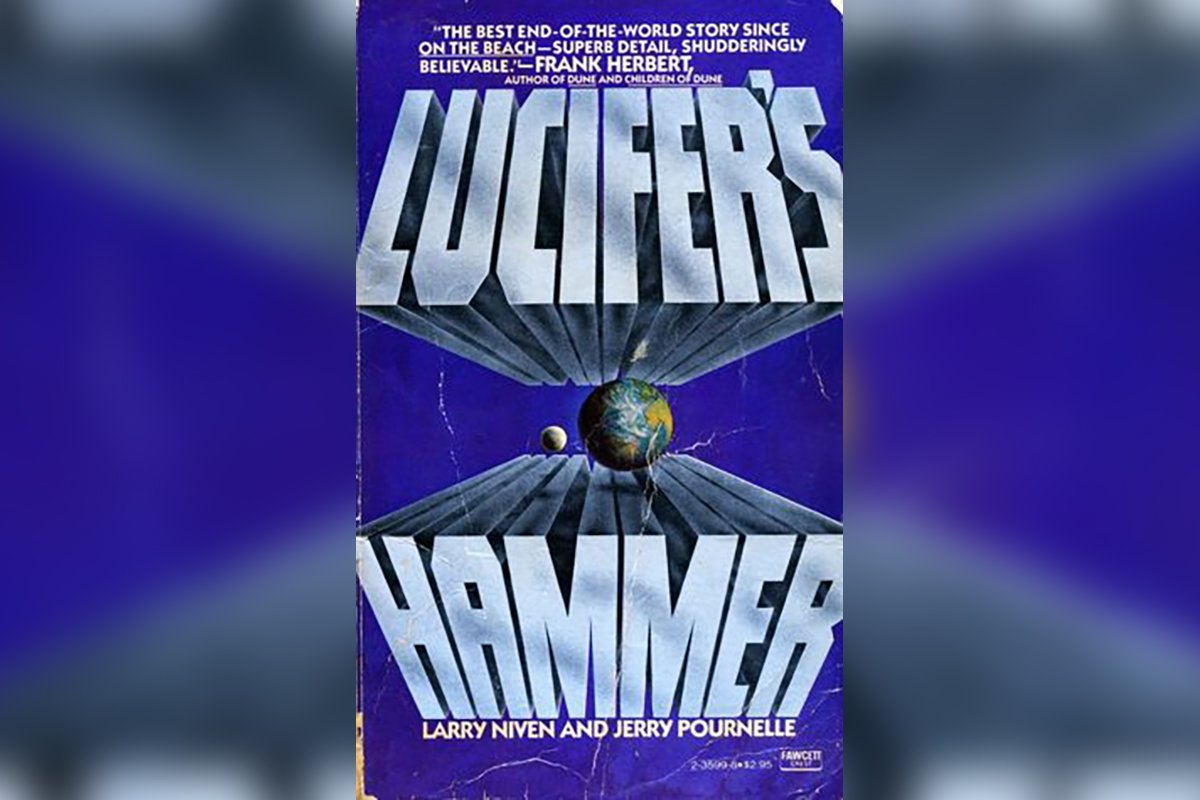 Lucifer's Hammer by Larry Niven and Jerry Pournelle
Lucifer's Hammer has all the apocalypse Hollywood could never deliver in two hours. Larry Niven and Jerry Pournelle weave multiple storylines into the apocalypse of a comet strike on Earth and the aftermath. It's basically Armageddon meets The Walking Dead, sans zombies. While the authors' depictions of military tactics could have been improved, the book is an excellent entry in the genre of post-apocalyptic science fiction. The book is full of great scenes and characters, including one scene in which a surfer — faced with the realization that a tsunami from the asteroid is incoming — decides to try to surf it.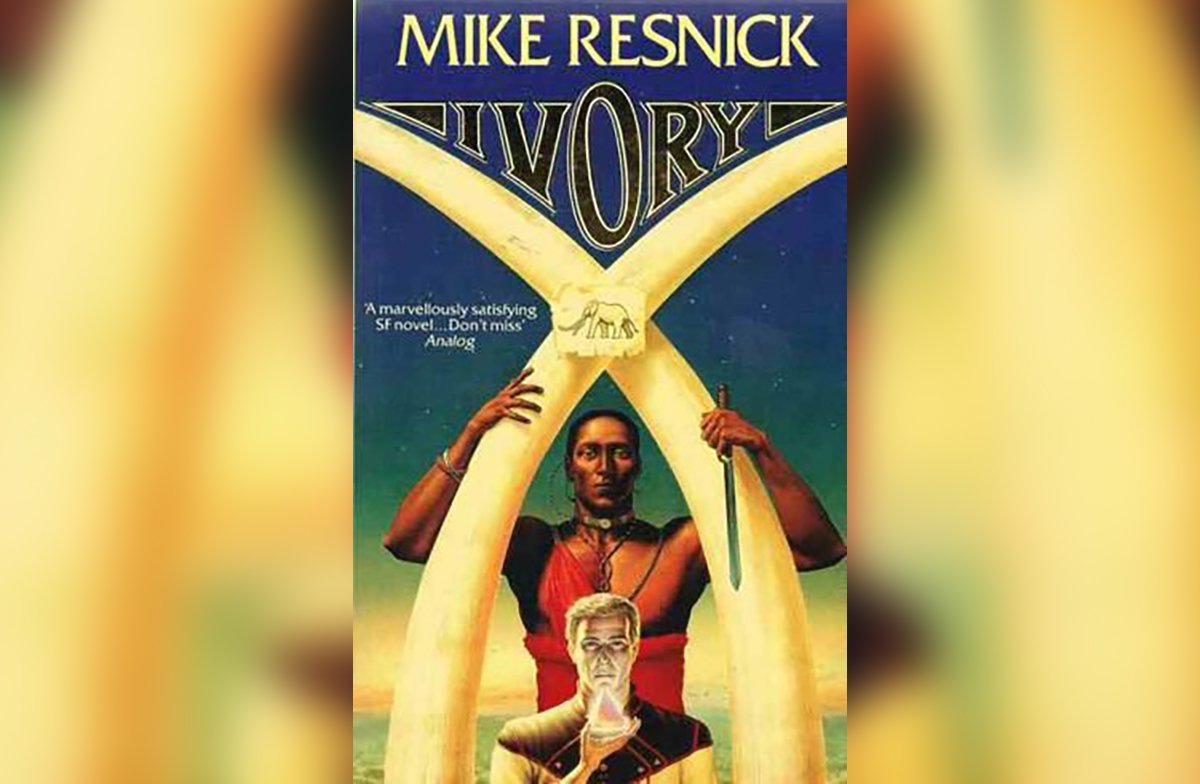 Ivory by Mike Resnick
Ivory is about a mercenary hired thousands of years in the future by the last of the Masai. His job is to track down and recover the last elephant tusks in the world. The book is really a sci-fi western with outlaws on the edge of the galaxy fighting for the prize. The plot winds its way through dusty planets, millennia of personal struggles, high-stakes card tables, and gun battles. A lot of gun battles. If you're looking for a book to read after watching The Mandalorian, read Ivory.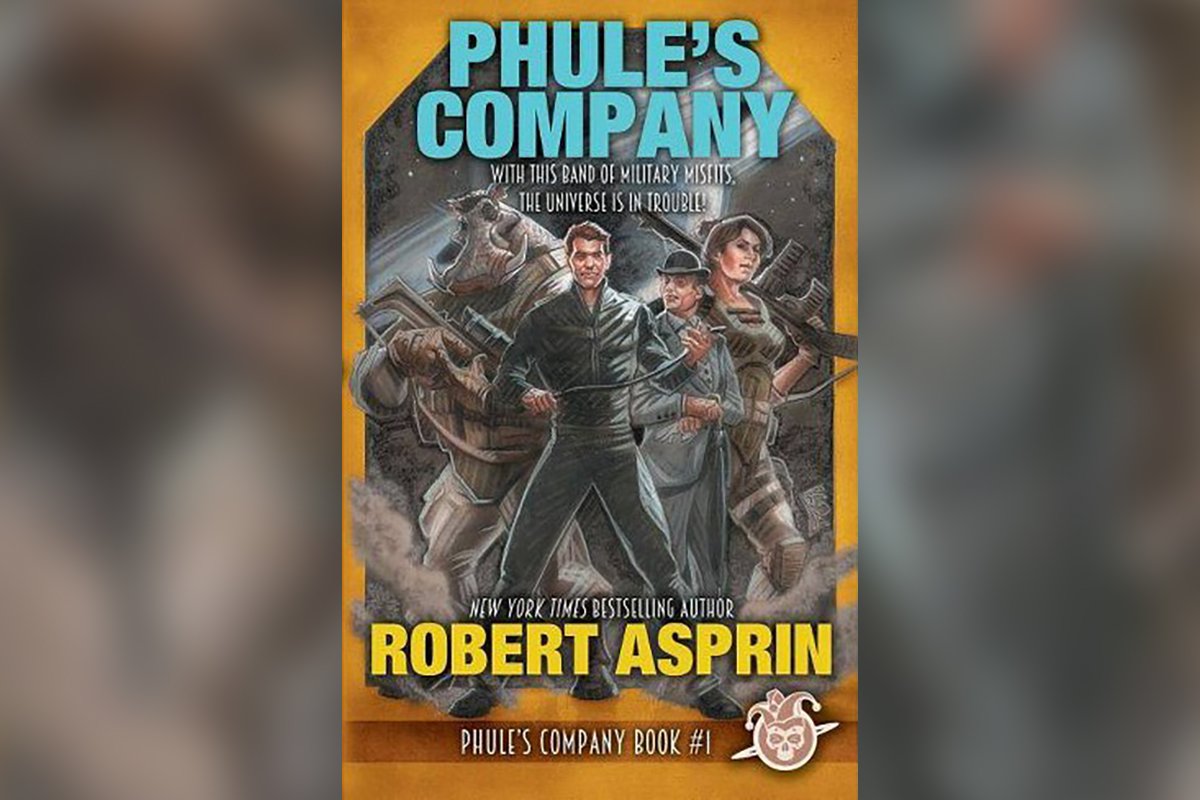 Phule's Company by Robert Asprin
Robert Asprin was a sci-fi legend, famous for the comedic MythAdventures series. In Phule's Company, a rich guy who wants to be an officer buys a commission in a mercenary army and is sent to command a unit guarding a swamp on a distant planet. Hijinks ensue. Capt. Willard Phule finds talent and places it in situations in which that talent shines. The little slithering aliens in the unit who don't have legs? Buy them hoverboards, and now they're as fast as a dog with the zoomies. The shy flower that's scared to look at anyone but likes to talk? Radio operator for the unit; it never has to see a soul. It's a fun story of how a good officer can bring a unit together … if he's rich enough.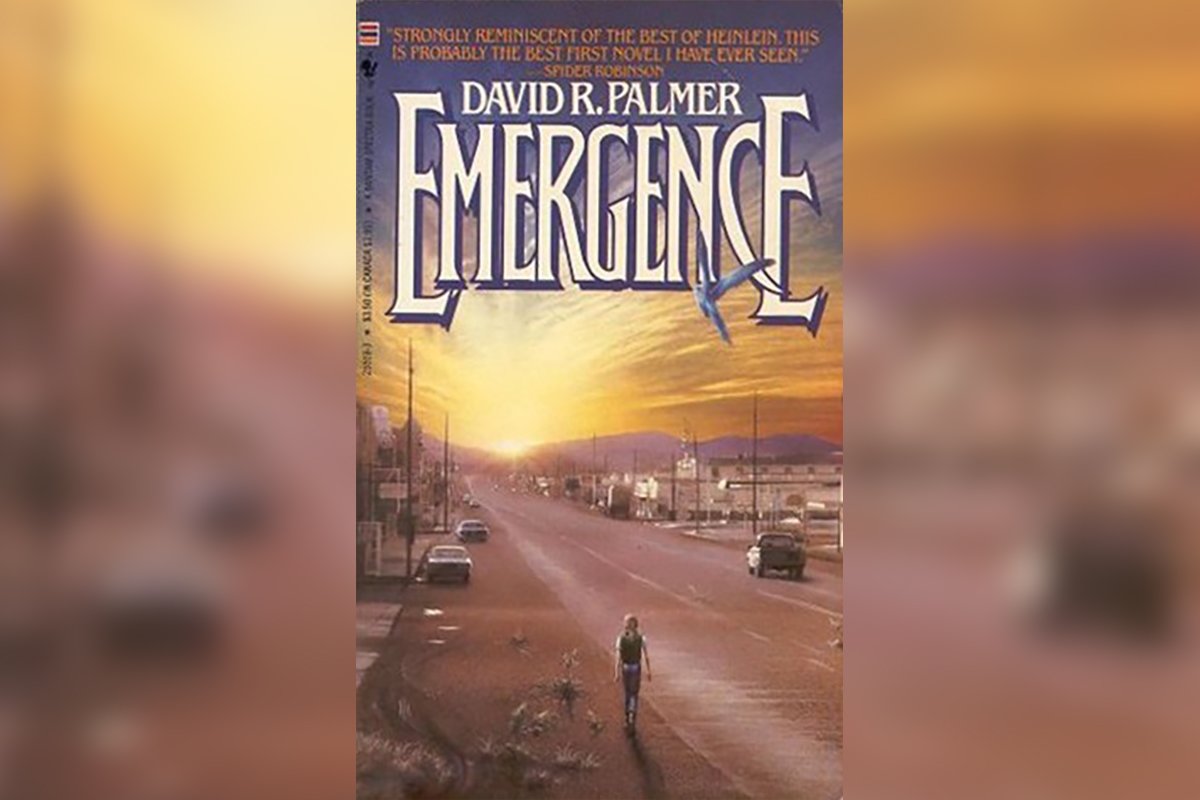 Emergence by David Palmer
A little girl prodigy, Candidia, gets stuck in a fallout shelter after a global plague and reemerges months later, discovering she's actually one of the last living humans on the planet because of her mutated genetics. She finds out she's a part of a new hominid species, and she fights her way across a decaying, dead North American continent to find the few surviving new humans. And a few of the old humans who managed to survive the global pandemic.
Emergence is written in a kind of shorthand that's mainly from the perspective of the protagonist, who writes in her own made-up script devoid of prepositions and pronouns. It takes your brain a few pages to adjust to it, but the story is delicious, and it feels as if the author had been on the roads and through the cities to which he sends his protagonist. Candidia's quest to save humanity ultimately takes her to space, too. It's a great ride.
Read Next: The Next James Bond Should Not Be a Woman — Here's Why