More than 60,000 unvaccinated Army National Guard and Reserve soldiers likely won't be cashing federal paychecks in July after missing the June 30 deadline to receive their COVID-19 shots. The soldiers could ultimately be forced out of the service, even as the military struggles with languishing recruitment and retention.
As of July 1, members of the Army National Guard and Army Reserve who have refused the COVID-19 vaccination order are no longer allowed to participate in federally funded drills or training. The unvaccinated soldiers — who make up more than 10% of the Guard and Reserve components — will not receive any pay or retirement credit until they get the shots.
The deadline for the Army National Guard and Reserve was generous compared with the active, Guard, and Reserve units from other branches of the military, all of which expected their members to finish either a one- or two-shot series by the end of 2021. But vaccination rates lagged from the start and never caught up to the numbers reached by active-duty soldiers.
According to the latest Army data, 96% of active-duty soldiers have completed the vaccination series, compared with 89% of the Army Reserve. The Army National Guard sits at 87% of its force fully vaccinated.
"Maintaining readiness continues to be among the U.S. Army's highest priorities," an Army press release reads. "We are fully committed to ensuring all soldiers are vaccinated against COVID-19, as directed by the Secretary of Defense in August 2021."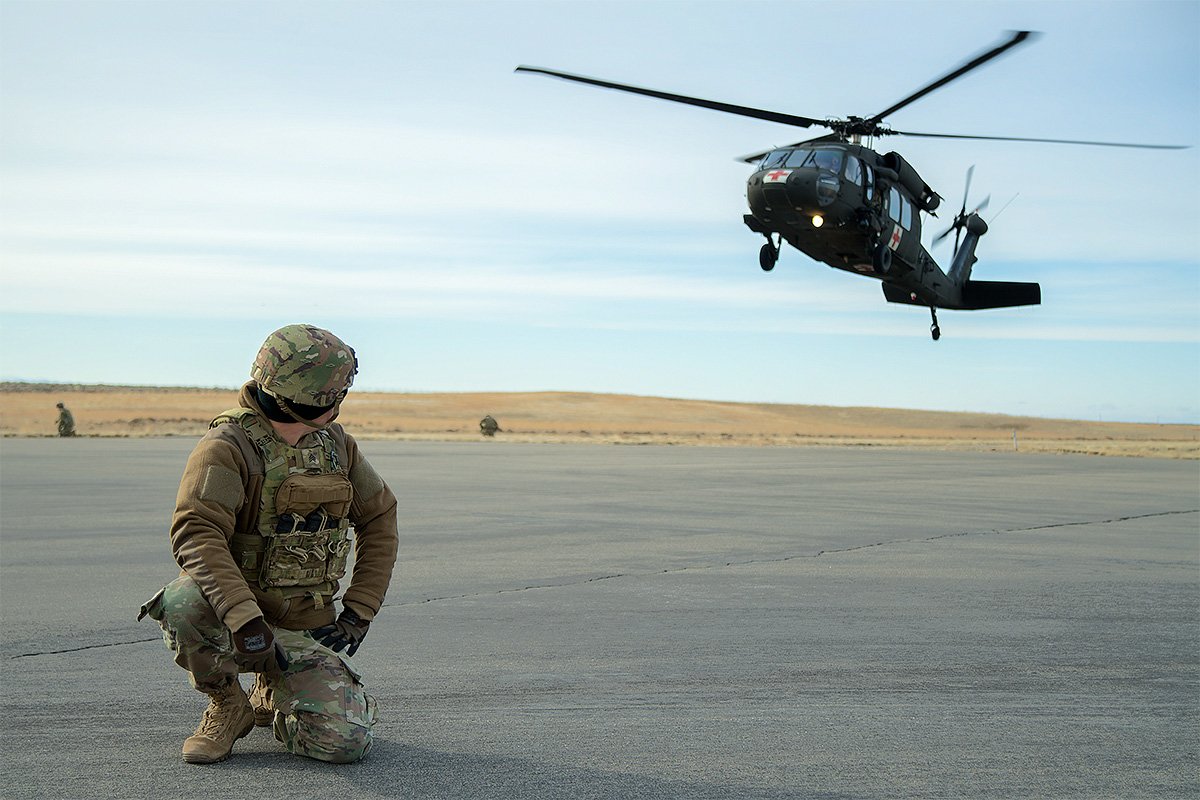 The Army also reiterated in the press release that soldiers who continued to refuse the vaccine may be subject to additional adverse action, including separation from the force. The Army has already been following through on that promise with active-duty soldiers, separating 1,299 soldiers as of Thursday, July 7. Commanders have also issued at least 3,456 general officer reprimands.
No adverse action will be taken against soldiers who are waiting on pending exemption requests, be they administrative, medical, or religious.
Religious waivers are by far the hardest to receive; only 19 religious exemptions have been approved out of 4,782 requests in the active Army, and none have been granted in the Guard and Reserve components so far.
Following the lead of Gov. Kevin Stitt of Oklahoma, the governors of six states sent angry letters to Secretary of Defense Lloyd Austin, claiming that Guardsmen from their states should not have to get vaccinated unless they are activated on federal orders. When Austin rebuked Stitt, the state of Oklahoma responded with a lawsuit against the Department of Defense. The request for an injunction was denied by a federal district judge in December.
"The numbers in the Guard are staggering," attorney Michael Berry told Coffee or Die Magazine. Berry, a lawyer for the firm First Liberty, represents almost three dozen Naval Special Warfare personnel who are suing Austin, President Joe Biden, and Secretary of the Navy Carlos Del Toro over their right to religious exemptions from the vaccine.
Berry, himself a Marine reservist, said that, at his last count, there were approximately 30 pending lawsuits with regard to the COVID-19 vaccine mandate, encompassing members of every service. That number is expected to rise now that the Army National Guard and Army Reserve vaccine deadlines have passed.
"With recruiting numbers at historic lows, this is unraveling and becoming — as I predicted — a readiness and national security issue," Berry said.
The Army does indeed have a recruitment and retention issue on its hands. Coffee or Die's request for specific data from the National Guard went unanswered, but a spokesperson for the active-duty Army told Coffee or Die at the end of June that the Army had not even reached 40% of its recruitment goal for the 2022 fiscal year, which ends Sept. 30.
As obesity rates and minor criminal infractions such as recreational drug use continue to climb, only 23% of American youth ages 17-24 are even eligible to enlist in the military without a waiver, down from 29% just three years ago. And even fewer young Americans are interested in becoming a soldier: A mere 9% of eligible youth are interested in joining the military, the lowest level since 2007.
Concerns about recruitment and retention numbers don't appear to be stopping the military's push to make sure the force is fully vaccinated against the coronavirus, and vaccination rates in other branches are higher than in the Army National Guard and Army Reserve.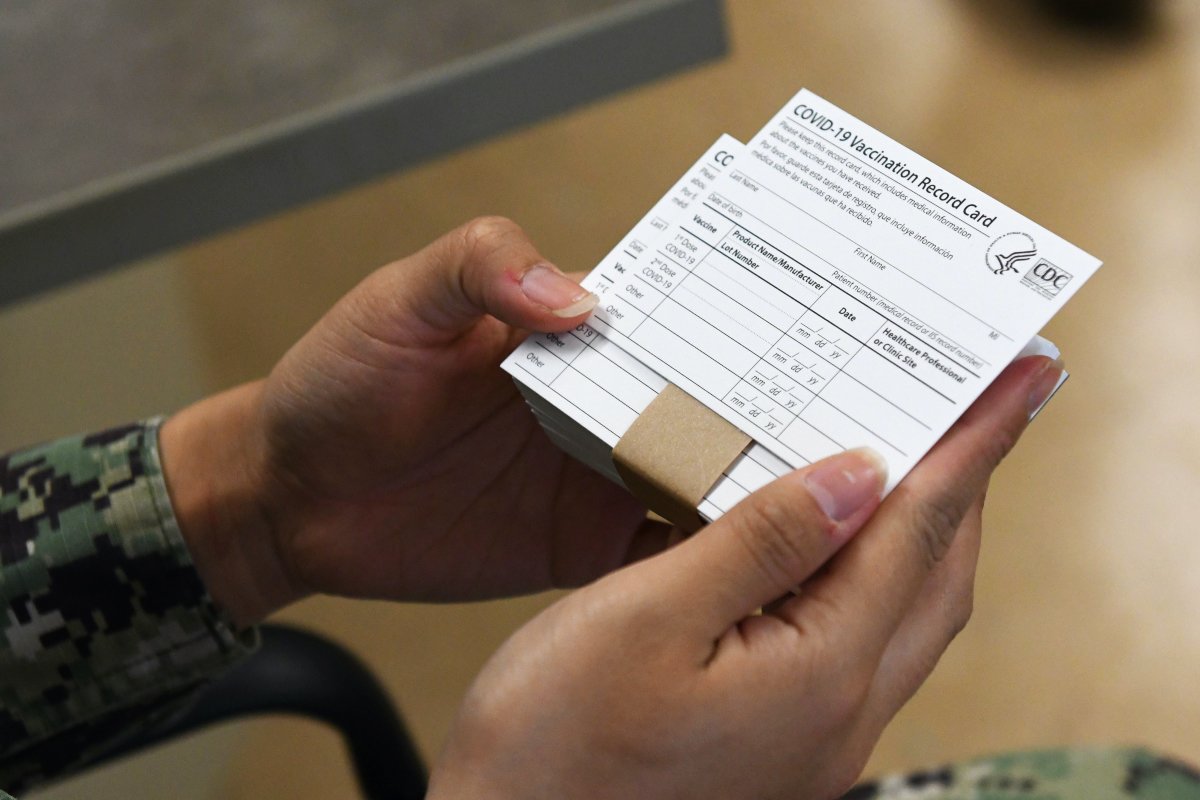 As of June 28, the Air Force sits at 98.6% of the active-duty force fully vaccinated, as well as 94% of the Guard and 95.1% of the Reserve. The Air Force has separated 672 service members who refused to get vaccinated and has granted 128 religious exemption requests.
The Marine Corps had a 96% active-duty vaccination rate as of Wednesday, along with 94% of the Reserve component. More than 3,000 Marines have been separated for vaccine refusal, and only seven religious accommodations have been granted.
Unlike the other branches, the Navy releases its statistics in raw numbers. As of June 22, 3,371 active-duty sailors remain unvaccinated (about 1% of total), along with 3,448 Ready Reserve members (about 6% of total). There have been 1,229 separations for refusing the COVID-19 vaccine — 998 in the active component, 209 in the Reserve, and 22 entry-level separations of sailors who got the boot before completing basic training. Faced with thousands of exemption requests, the Navy granted only 15 permanent medical exemptions and 43 religious exemptions.
Read Next: