Space is supposed to be the last bastion of untrammeled cooperation between the US and Russia. That stellar relationship got a little stress test this week after Russia booted one of its cosmonauts from an upcoming spaceflight to the International Space Station and gave the seat to an American astronaut.
"The crew was changed upon the persistent demands of the US side. NASA voiced its wishes only in late 2020, and therefore the Russian side had to change the already agreed flight program," the Russian space agency, ROSCOSMOS, said in a Wednesday statement.
According to a NASA release, the US space agency signed a contract with Axiom Space of Houston, a US commercial spaceflight company, to fly American astronaut Mark Vande Hei on the upcoming Russian Soyuz MS-18 mission. The change, made just one month prior to launch, guarantees at least one American astronaut will be left aboard the International Space Station, according to NASA.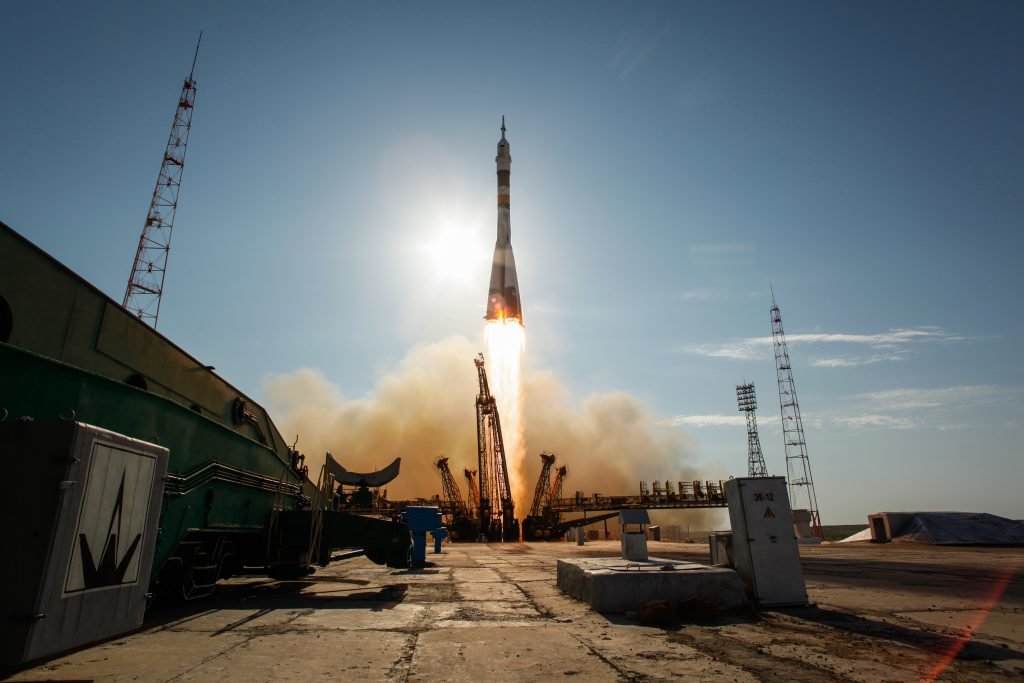 A retired US Army colonel, Vande Hei first flew to space in 2017. The 54-year-old NASA astronaut will join Russian cosmonauts Oleg Novitskiy and Pyotr Dubrov on the Soyuz MS-18 spacecraft, which will launch from the Baikonur Cosmodrome in Kazakhstan on April 9. To make room for Vande Hei, Russian space officials pulled cosmonaut Sergey Korsakov from the crew in the final weeks prior to liftoff. NASA astronaut Anne McClain has replaced Korsakov's backup, cosmonaut Dmitry Petelin.
In exchange for Vande Hei's Soyuz seat, NASA pledged to allow a Russian cosmonaut to fly aboard an American commercial spaceflight to the International Space Station in 2023.
"Because the services are determined to be of comparable value to both parties, the contract contains no exchange of funds," NASA said in a Wednesday release.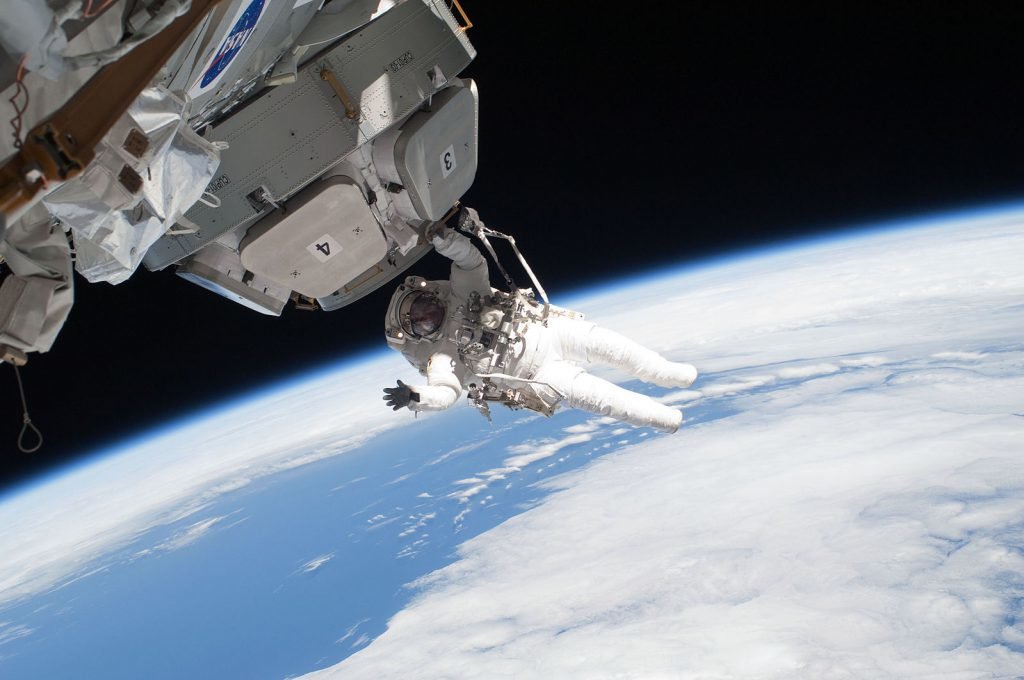 The four Americans currently aboard the International Space Station — Kathleen Rubins, Michael Hopkins, Victor Glover, and Shannon Walker — are scheduled to return to earth in April and May on separate reentry flights aboard a Russian Soyuz spacecraft and a SpaceX Dragon spacecraft.
NASA's Crew-2 mission — aboard another SpaceX Dragon spacecraft — is scheduled to take two American astronauts, as well as an astronaut from Japan and one from the European Space Agency, to the International Space Station on April 22.
However, should the Crew-2 launch be delayed or have to abort its launch due to an emergency, the International Space Station would be left without any Americans aboard. That realization prompted NASA to make a last-minute appeal to Russia's space agency, asking that an American be placed aboard the upcoming Soyuz MS-18 mission.
In its Wednesday statement, ROSCOSMOS said it agreed to the exchange in "the spirit of joint use of the [International Space Station]."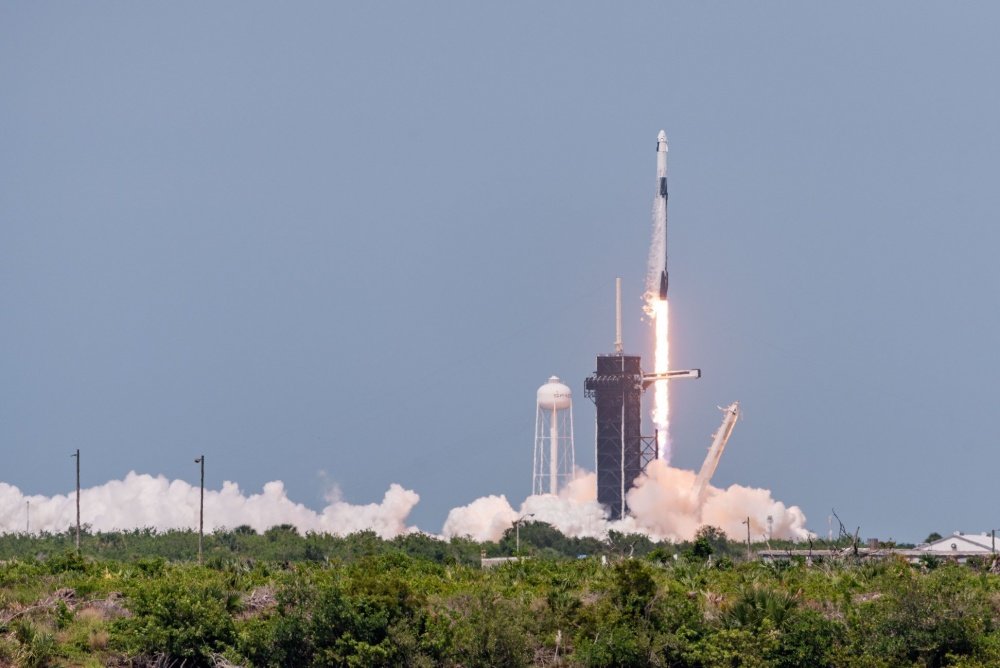 That spirit of cooperation was recently on display after a Russian resupply spaceflight was delayed in December due to mechanical issues, forcing the two Russian cosmonauts aboard the International Space Station to ask their American counterparts for food rations.
On May 30, two NASA astronauts launched into space aboard a SpaceX Dragon spacecraft, which was propelled into orbit by the company's Falcon 9 rocket. Marking America's return to active spaceflight operations after a nine-year hiatus, the Demo-2 test flight was the first-ever launch of a space crew aboard a commercial spacecraft. Prior to that landmark mission, NASA astronauts had relied exclusively on Russian rockets to get to the International Space Station following the last space shuttle flight in 2011.
Vande Hei served as a combat engineer in the Army. He was an instructor at the US Military Academy in West Point, New York, when NASA selected him as an astronaut in 2009. On his first spaceflight, which ended in 2018, Vande Hei spent 168 days in orbit.
Read Next: Russian Cosmonauts Scrounge Food From Americans Aboard International Space Station