Twenty-six men have led the US Coast Guard. On Tuesday, April 5, President Joe Biden announced that his nominee to be the 27th commandant of the sea service is a woman, Adm. Linda Fagan.
And if she's approved by the US Senate, she'll be the first woman to helm any of the armed forces. Fagan is slated to replace the current commandant, Adm. Karl L. Schultz, on June 1 in Washington, DC.
Schultz is retiring, and Fagan's fleeting up. She's been Schultz's vice commandant since June 18, 2021, serving as his top acquisition officer and the manager of the headquarters staff. In a prepared statement, Schultz called four-star Fagan an exceptional officer, blessed with "the keen intellect, the depth of operational experience, and the well-honed leadership and managerial acumen to serve with distinction" as the next commandant.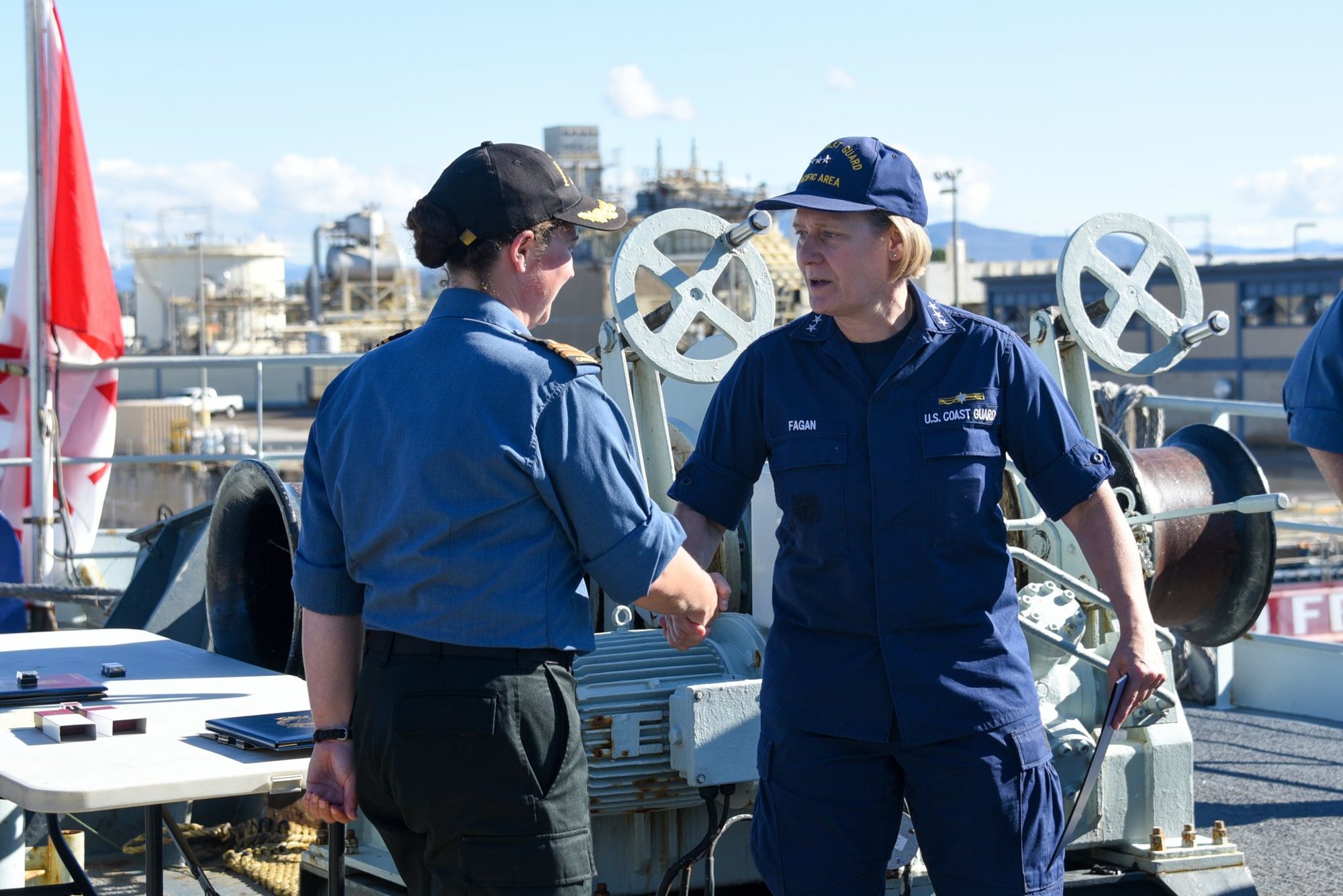 Fagan is poised to lead more than 41,000 active-duty personnel, 6,200 reservists, and 8,500 civilian employees worldwide. Her nomination has already received bipartisan support on Capitol Hill, with Republicans on the US Senate's Commerce Committee tweeting thanks to Biden for having "finally nominated an outstanding leader" for the Coast Guard.
With 36 years in uniform, Fagan rose through the ranks of the marine inspectors, the Coast Guard experts on maritime safety who scrutinize US-flagged cargo, passenger, and fishing vessels; offshore oil platforms; towing vessels and barges; and all foreign ships visiting US ports.
Fagan also commanded the Coast Guard's Sector New York, the service's Pacific Area, and Defense Force West. Her other flag officer assignments included helming the Coast Guard's programs for operations, policy, and capabilities and serving as the deputy director of operations at US Northern Command.
A US Coast Guard Academy graduate, Fagan received a Master of Science degree in marine affairs from the University of Washington and a master's in national resource strategy from the Industrial College of the Armed Forces.
Read Next: