With India in the throes of the world's worst COVID-19 outbreak, US Air Force transport aircraft are delivering loads of vital aid.
Over the past week, one C-17 Globemaster III and three C-5M Super Galaxy aircraft have embarked for India with cargo holds full of COVID-19 testing kits, oxygen cylinders, and protective masks. The Pentagon aid underscores US support for the pandemic-ravaged country, which is an increasingly important American partner in the Indo-Pacific region as tensions mount with China.
"Once all four missions are complete, four aircraft will have delivered tons of very needed critical supplies," Pentagon spokesman John Kirby told reporters Monday.
The Air Force aid flights began Wednesday — and more may be in the works depending on how the current crisis unfolds in India. The country has seen a catastrophic spread of COVID-19 over the past several weeks, spurring thousands of deaths and a national oxygen shortage. The death toll has been so high that in some places local officials have resorted to burning pyres to dispose of bodies.
Since April 21, India has recorded more than 300,000 new COVID-19 cases daily. On Monday alone, officials counted 355,828 more infections. Of India's total of 20 million COVID-19 cases, approximately 9 million have been reported since March 1. To date, some 222,000 Indians have died due to the pandemic — although some experts say the true number of deaths and infections could be much higher.
In light of the worsening situation, the US has imposed new travel restrictions on India. Yet, the Air Force has been tasked with delivering key aid to help the country weather its devastating second wave of the pandemic.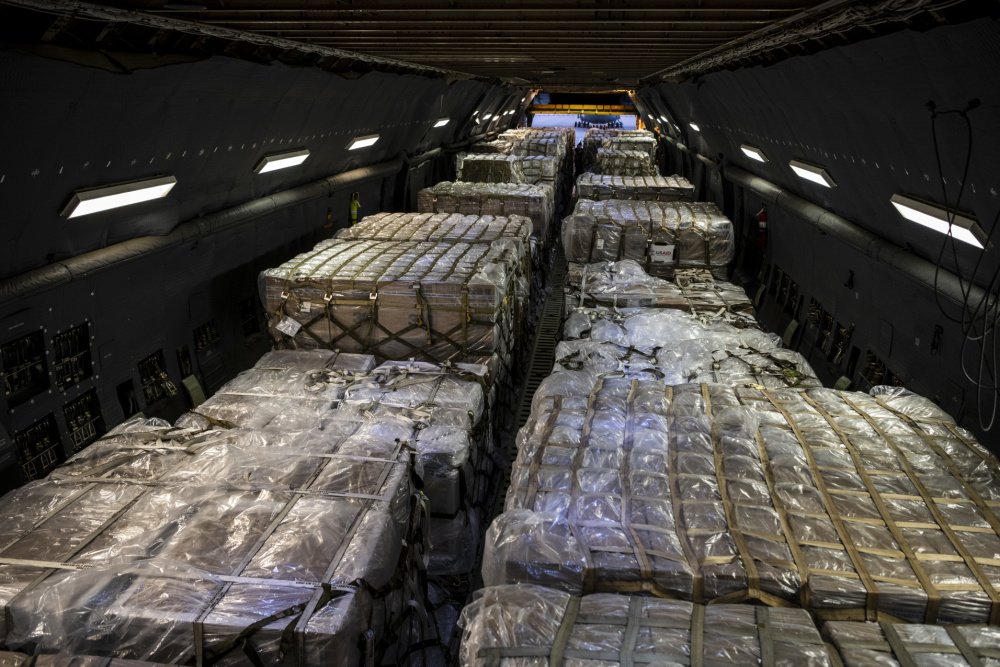 Notably, the Air Force cargo deliveries include oxygen supplies — which are in desperate demand in India — as well as a Deployable Oxygen Concentration system, donated by the state of California.
The Pentagon deliveries were coordinated with the Defense Logistics Agency and US Transportation Command. While it's not unusual for the US military to deliver aid to countries experiencing natural disasters or other calamities, this week's airborne aid deliveries come at a key juncture in US-India relations.
With China on the rise, India is a key US partner in the Indo-Pacific region. During a visit to India in March, US Secretary of Defense Lloyd Austin called the country an "increasingly important partner among today's rapidly shifting international dynamic."
Nevertheless, the Biden administration has reportedly mulled placing sanctions on India following Delhi's recent decision to purchase advanced surface-to-air missile systems. The move would undoubtedly complicate US relations with a country that plays a key role in balancing Chinese power in the region.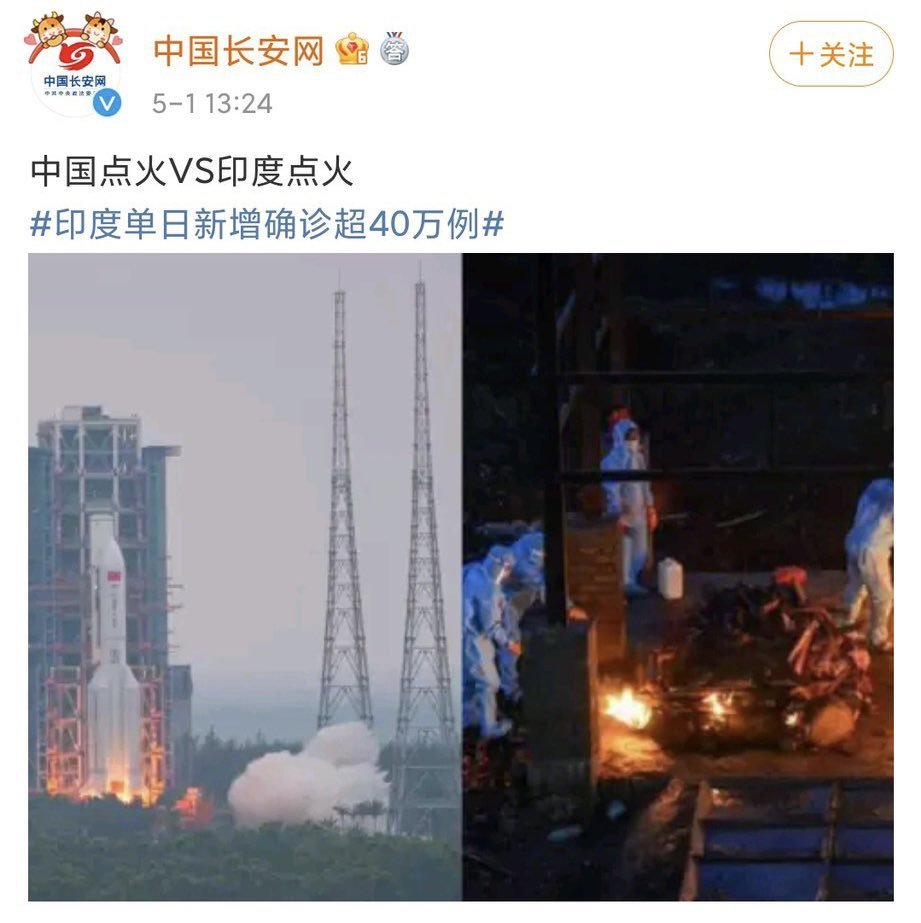 Last year, Indian and Chinese troops and border patrol personnel clashed in a series of sometimes lethal confrontations along the two countries' shared, and in places disputed, Himalayan frontier.
The clashes helped fuel a rise in nationalist sentiment within both countries. And tensions between the two Asian superpowers simmered once again this week after a controversial social media post by an official Chinese Communist Party account compared India's funeral pyres to exhaust from a Chinese rocket launch.
"China lighting a fire versus India lighting a fire," the caption reportedly read.
The post was uploaded to Weibo, the Chinese equivalent of Twitter, and was later taken down.
On April 26, China's state-run Sichuan Airlines announced a 15-day suspension of all cargo flights to India.
Read Next: