In a 1951 speech before Congress, Gen. Douglas MacArthur famously evoked a line from an old soldiers' folklore song, declaring: "Old soldiers never die, they just fade away."
Similarly, America's post-9/11 wars in Iraq and Afghanistan have nearly faded to their conclusion, underscoring a new focus by the Department of Defense on so-called great power competition, as well as a global terrorism threat that is more globally dispersed, and in some ways more dangerous, than it was at the turn of the century.
On Friday acting Defense Secretary Christopher Miller announced in a statement that US troop levels in both Iraq and Afghanistan had dropped to 2,500 personnel, respectively — for a total of 5,000 Americans remaining in the two countries. That reduction meets the troop reduction goal Miller set to achieve by Jan. 15.
"Today, the United States is closer than ever to ending nearly two decades of war and welcoming in an Afghan-owned, Afghan-led peace process to achieve a political settlement and a permanent and comprehensive ceasefire," Miller said about Afghanistan in the release.
Regarding Iraq, Miller said: "We have long anticipated that the force level required to support Iraq's fight against ISIS would decrease as Iraq's capability to manage the threat from ISIS improves. Our ability to reduce force levels is evidence of real progress."
In November the Department of Defense announced plans to withdraw thousands of US troops from Afghanistan and Iraq by Jan. 15, five days before President-elect Joe Biden is due to take office. When Miller announced the move during remarks at the Pentagon on Nov. 18, he said the parallel drawdowns mark an end to the "generational war" against terrorism that began in the wake of the Sept. 11, 2001, attacks.
"With the blessings of Providence in the coming year, we will finish this generational war and bring our men and women home," Miller said at the time, announcing the drawdown. "We will protect our children from the heavy burden and toll of perpetual war."
The announcement of the US drawdowns in Afghanistan and Iraq came just eight days after Miller stepped into his post, after President Donald Trump fired former Defense Secretary Mark Esper via Twitter.
One line of thinking is that twin drawdowns could free up US counterterrorism resources to wage a fight that is now more globally dispersed than in the period immediately following the September 2001 terror attacks. Africa, in particular, has become a new global hotspot in the fight against Islamist terrorist groups. Moreover, after two decades of counterinsurgency wars, all branches of the US armed services are evolving to face the threats posed by China and Russia.
However, opponents of the Pentagon's drawdown plans — including both US lawmakers and NATO senior leaders — claim that the security situations in both Iraq and Afghanistan remain tenuous, providing pathways for terrorist groups to reestablish safe havens on par with what al Qaeda enjoyed in Afghanistan prior to September 2001.
Announcing the planned drawdowns in Afghanistan and Iraq, Miller said the US has entered the "next phase of the campaign to defeat terrorists."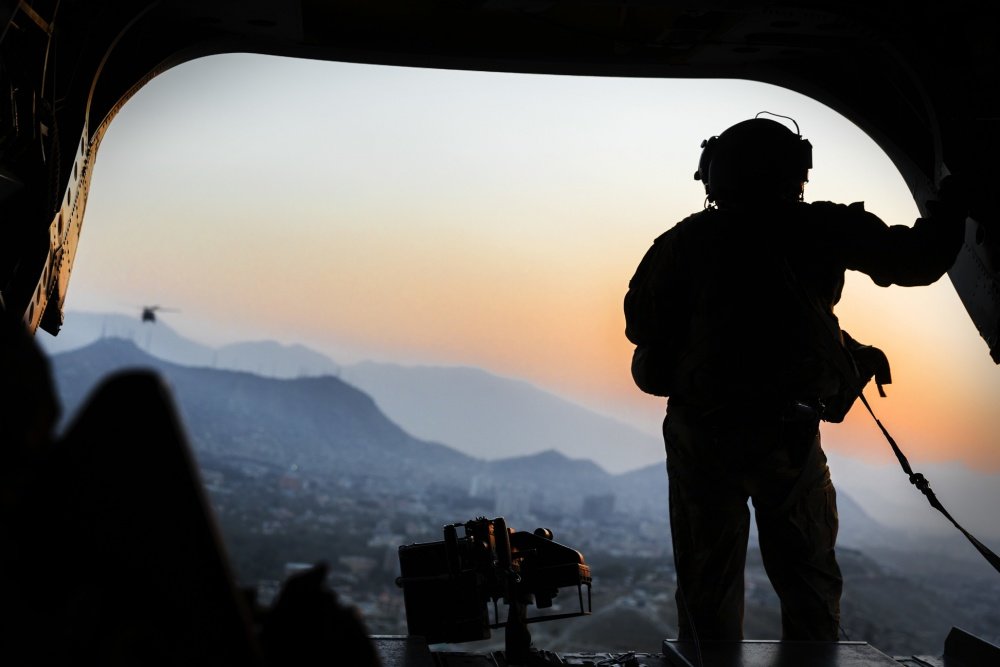 America and allies invaded Afghanistan on Oct. 7, 2001, weeks after the 9/11 terrorist attacks.
The US originally went to war in Afghanistan with the goals of toppling the Taliban regime and bringing Usama Bin Laden and al Qaeda to justice for the Sept. 11, 2001, attacks. Those objectives morphed over the intervening decades into a counterinsurgency campaign against the Taliban and a broader democracy-building exercise.
The US officially ended its combat mission in Afghanistan in 2014, shifting to a so-called advise-and-assist operation that left Afghans to bear the brunt of fighting the Taliban. The move led to a sharp drop in American casualties.
Today, about 4,500 US troops remain deployed to Afghanistan, providing air support and other types of assistance to Afghan forces. NATO's Resolute Support mission comprises about 16,000 troops from 38 NATO allies and partners, according to the Western alliance's website.
"Working alongside our NATO allies and partners, the United States will continue to execute both our counterterrorism mission and the train, advise and assist mission in support of Afghan Security Forces working to secure peace in their country," Miller said in Friday's statement. "Continued fulfillment of these two complementary missions seeks to ensure that Afghanistan is never again used to harbor those who seek to bring harm to the United States of America."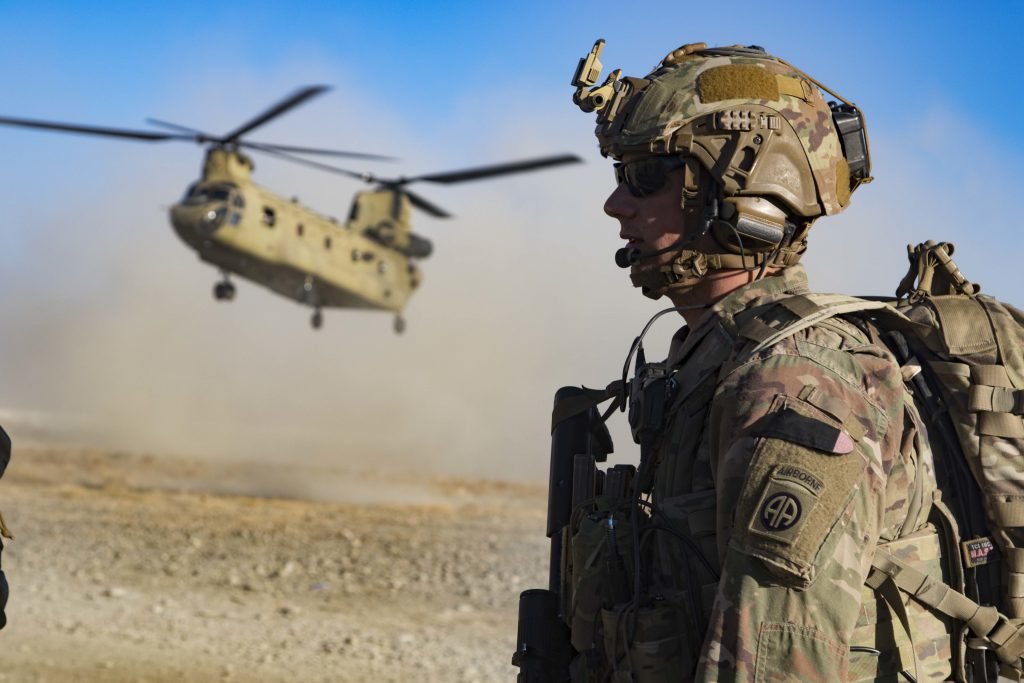 Al Qaeda, the terrorist group responsible for 9/11, is far from defeated.
While al Qaeda was overshadowed for years by the rise of ISIS — and its leaders were relegated to the tribal hinterland shadows by constant US military pressure — the terrorist group has slowly clawed its way back to global influence. In addition to broadening the geographical scope of its global franchise, al Qaeda has also been deepening its ties with the Afghan Taliban this year, once more increasing its sway within the perennially war-torn country.
The United Nations Security Council reported in May that senior al Qaeda leaders maintain close ties with the Afghan Taliban, and between 400 to 600 al Qaeda operatives remain in Afghanistan. Moreover, earlier this year the Afghan Taliban and al Qaeda reportedly struck an agreement to continue their cooperation, even as the US was trying to negotiate a peace deal with the Taliban, which would pave the way for an American exit from Afghanistan.
Peace talks between Washington and the Taliban have failed to create a durable reduction in hostilities in Afghanistan, and critics of the US drawdown say the Afghan government will collapse under Taliban pressure. Moreover, the UN recently reported that al Qaeda leaders made a deal with Afghan Taliban leadership, obtaining their continued support.
ISIS has also expanded its presence in Afghanistan, adding to the violence, experts say. And in Iraq, Iranian-backed Shiite militias have become a powerful extragovernmental force, challenging Baghdad's monopoly on violence.
"Moving forward, while the Department continues with planning capable of further reducing U.S. troop levels to zero by May of 2021, any such future drawdowns remain conditions-based," Miller said Friday. "All sides must demonstrate their commitment to advancing the peace process. Further, the United States will continue to take any action necessary to ensure protection of our homeland, our citizens and our interests."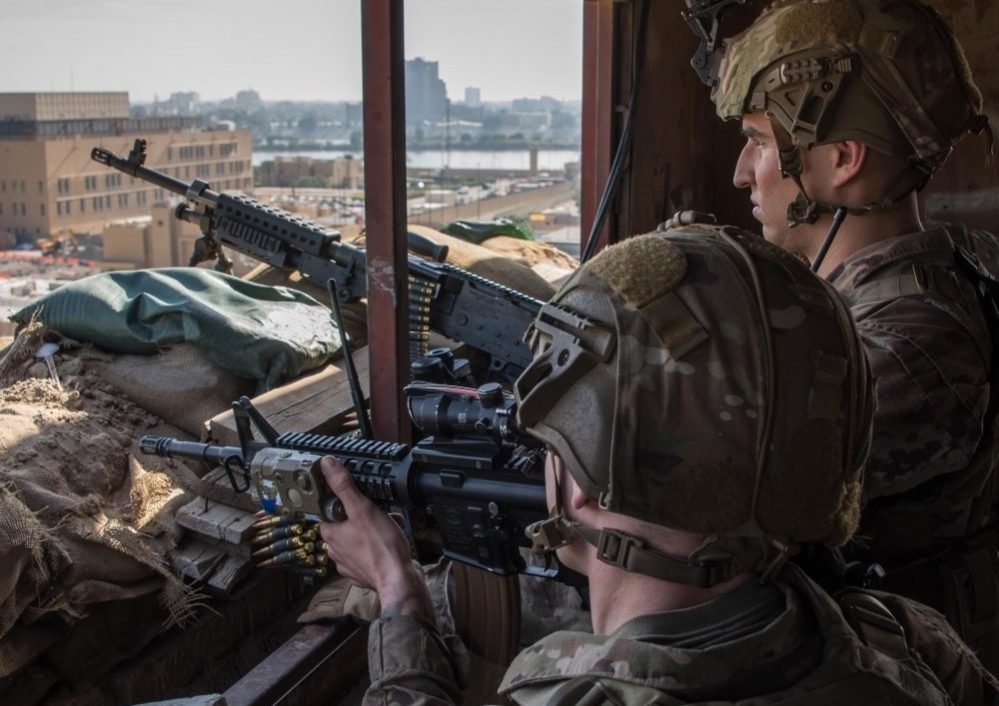 The US invaded Iraq in March 2003. After 26 days of major combat, the combined militaries the US, the United Kingdom, Australia, and Poland declared victory over Saddam Hussein's armed forces. The war then devolved into a counterinsurgency campaign that stretched until the US withdrawal in 2011.
Airstrikes against ISIS in August 2014 marked the resumption American combat operations in Iraq. In addition to leading an international air campaign against ISIS called Operation Inherent Resolve, the US resumed limited ground support for Iraqi forces in the war against ISIS.
The US declared victory over ISIS in March 2019, after the Kurdish-led Syrian Democratic Forces overran the terrorist group's final stronghold in the Syrian village of Baghuz. Since that time, however, ISIS has steadily expanded its footprint in other regions, such as Afghanistan and West Africa.
Since 2014, Operation Inherent Resolve has helped liberate 42,471 square miles of territory, and some 7.7 million people, from ISIS occupation. Today, the coalition says it remains "committed to the enduring defeat of Daesh."
While ISIS has lost its territorial "caliphate" and now largely operates from the shadows, ensconced within the remote mountains and deserts of Iraq and Syria, the terrorist army also maintains sleeper cells within urban areas across Iraq. Operation Inherent Resolve still regularly supports Iraqi troops with airstrikes and airborne intelligence, surveillance, and reconnaissance as they continue to prosecute raids on ISIS holdouts.
That enduring effort requires a continued, if significantly scaled-down, war effort — including the intermittent use of American air power to bomb ISIS strongholds. For his part, Miller said America's reduced force in Iraq will not affect support for Iraqi forces as they root out the remnants of ISIS.
"The Government of Iraq and the U.S. Government agree that ISIS remains a threat and that a U.S. and Coalition presence remains vital," Miller said in Friday's statement. "We will continue to have a counterterrorism platform in Iraq to support partner forces with airpower and intelligence."
"Most operations in Iraq were already being conducted by our Iraqi partners, enabled by U.S. and Coalition forces," Miller added. "We can continue to provide this support to our Iraqi partners at the reduced U.S. force level."