Federal prosecutors say a deputy US Marshal illegally used a geolocation service to track cell phones linked to people with whom he had a personal relationship — and their spouses.
Adrian Pena made his initial appearance in federal court in Austin on Monday, June 13, after a federal grand jury charged him with 11 counts of obtaining confidential phone records, two counts of false statements, and one count of falsifying records.
If convicted, Pena, 48, of Del Rio, faces up to 10 years behind bars for each count of misappropriating phone records; a maximum five-year sentence for each of the false statement counts; and 20 years in prison for falsifying an official record. Judge Dustin M. Howell ordered Pena released from custody, but the defendant is barred from traveling beyond the five counties that surround Del Rio, except for court hearings.
Pena is slated to be arraigned in Austin on June 21. No attorney is listed for him on the court docket. Attempts by Coffee or Die Magazine to reach Pena were unsuccessful.
The federal case against Pena centers around a telecommunications service provided by a private company, Dallas-based Securus Technologies.
Securus is best known for providing telephone calls to prison and jail inmates nationwide, but the company began offering location based services to law enforcement clients in 2013. It includes an "On Demand" feature that allows registered users to track the latitude and longitude coordinates of cell phones as they ping off transmission towers.
But the feature can't be used unless the law enforcement client submits an electronic document that attests the user has been granted official permission to track a phone number linked to the cell phone customer.
Prosecutors say Pena wasn't a client of the Securus system, but the Uvalde County Sheriff's Office was. As a deputy US Marshal, Pena was assigned to the Lone Star Fugitive Task Force inside the sheriff's office in 2014 and misused the Securus system for 13 months straddling 2016 and 2017.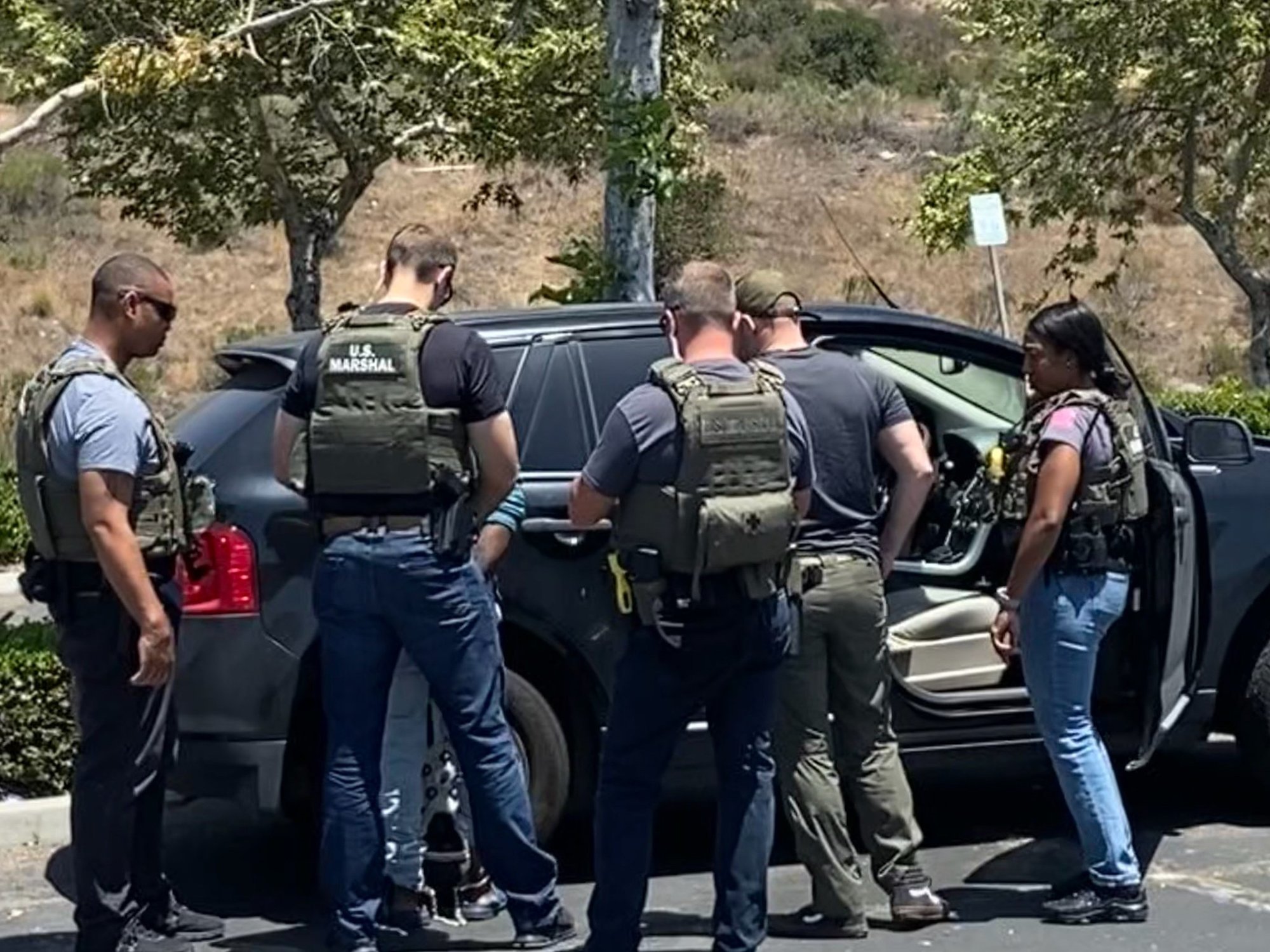 According to his indictment, Pena routinely uploaded false documents — blank pages, award certificates, merit promotion bullet points, and letter templates — to the Securus system to spy on the locations of "his personal associates, including individuals with whom Pena was or had been in a personal relationship and their spouses."
Pena allegedly wanted to know where a chum was, and also where that person's spouse was, in real time. And when he was confronted about his alleged misuse of the system, Pena lied to investigators, according to court records.
After learning that the US Department of Justice's Office of Inspector General had launched a probe in late 2017 into his Securus searches, Pena drafted a false statement purportedly authored by the person he was tracking, and then asked the unnamed pal to sign and notarize it, prosecutors claim.
The bogus authorization greenlighted Pena to track the person's cell phone "24/7-365" and "without any restrictions," according to the indictment.
Read Next: Coyotes, Death Valley, and Vegas: Run Alongside This All-Female Relay Team of Deputy US Marshals