KYIV, Ukraine — With the news cycle moving a mile a minute these days, you might have missed the news that a shipment of U.S. military aid, including Javelin anti-tank missiles, arrived in Ukraine last week. You may also not have heard about the $600 million in military hardware sales the State Department approved last week for the embattled post-Soviet country, which has been locked in a ground war with Russia since 2014.
While those news items might have been lost in the shuffle for Americans, they were above-the-fold, front page news for many Ukrainians — especially for the country's active-duty soldiers and veterans who've spent the past six years huddled in World War I-style trenches enduring Russian artillery fire.
"It's hard to tell in what way the recent military aid from the U.S. is most important — the equipment that will help our army directly in the war against Russia, or the symbol that we, and our war, are not forgotten by the world," Oleksiy Bobovnikov, an officer in the Ukrainian army, told Coffee or Die in an interview.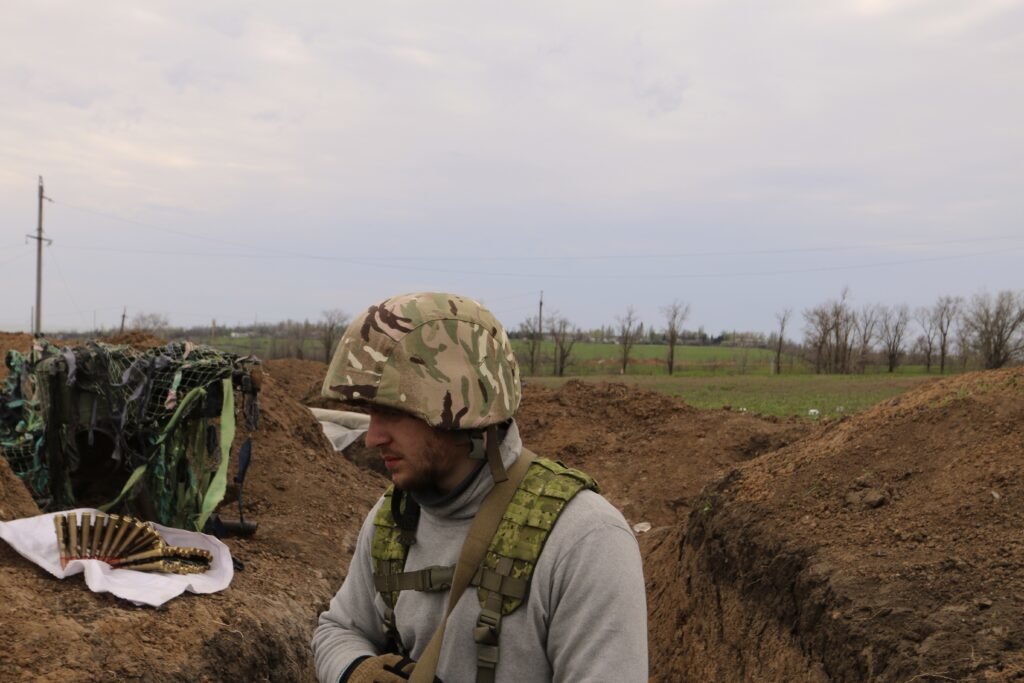 "Assistance to Ukraine from the U.S. government and its citizens is very important for Ukraine. Especially valuable for us is the fact that the United States has not left us alone with a strong adversary," said Vlad Voloshin, a Ukrainian war veteran.
A batch of U.S. military aid worth about $60 million arrived in Ukraine on June 17, including radios, ammunition, and Javelin anti-tank missiles. That same day, the State Department announced its approval of military sales to Ukraine, worth about $600 million, comprising 16 Mark VI patrol boats along with weapons, sensors, and communications gear.
"This proposed sale will support the foreign policy goals and national security objectives of the United States by improving the security of a partner country that is a force for political stability and economic progress in Europe," the Defense Security Cooperation Agency said in a statement posted to its website announcing the sale.
"This aid is a very strong signal of American national support to Ukraine. And such signals make a good influence on the mentality of Ukrainian soldiers, as well as civilians. And as a result it affects the course of actions on the battlefield," said Tymur Kobzar, a Ukrainian volunteer who has supported combat operations since the war began.
"This military assistance to Ukraine gives us confidence in the future struggle of our nation, and the hope that we are not alone in this struggle," Kobzar told Coffee or Die.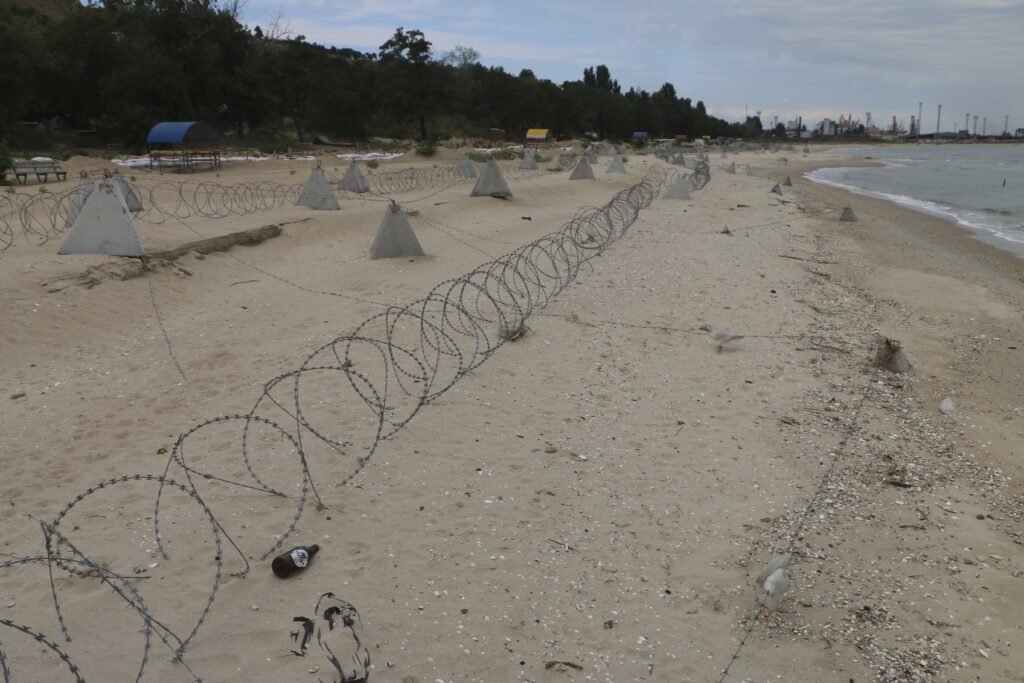 The Mark VI patrol boat is a modern, fast vessel used by the U.S. Navy to defend shallow, littoral waters. To arm those patrol boats, the U.S. also approved the sale to Ukraine of 32 MSI Seahawk A2 gun systems and 40 MK44 cannons. Ukraine will purchase the patrol boats and weapons with its own funds, supplemented with State Department assistance.
The U.S. also announced on June 11 that it was delivering $250 million in security assistance to Ukraine. The funds are to "strengthen Ukraine's capacity to more effectively defend itself against Russian aggression," the Pentagon said in a statement.
'A Strong Message'
Since 2014, total U.S. military aid to Ukraine has amounted to more than $1.5 billion, according to the Pentagon. Ukrainian troops highlight the value of American deliveries of counter-battery radars, night-vision devices, and armored HMMWV. In particular, among front-line Ukrainian units using the counter-battery radar systems the U.S. sent Ukraine in 2015, casualty rates dropped from 47 percent to about 18 percent, Ukrainian officials said.
"U.S. military aid is not only signal of support for Ukraine, but it is real and necessary assistance to Ukrainian troops in battle," said Volodymyr Mozghovyi, acting head of Ukrainian Youth Association. "This is not enough to counter the Russian aggressor, but still it is real help."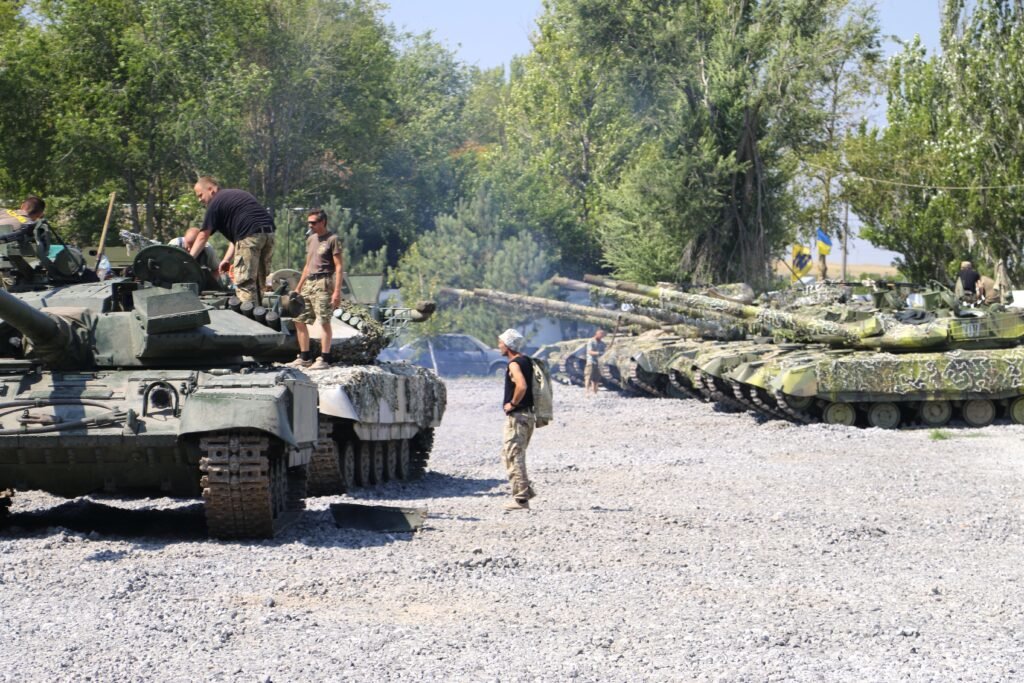 The utility of U.S. aid on the Donbas battlefield has been in the increased survivability of Ukrainian troops from Russian weapons. U.S. aid has also allowed Ukrainians to fight with more precise, limited means, without relying on Soviet-era area-warfare tactics, thereby reducing the risk of collateral damage.
(For an example of Soviet area warfare tactics, see Russia's contemporary bombing campaign in Syria.)
"The fact that America has provided us with Javelin anti-tank missiles, other ammunition, and radio systems is a significant support to our armed forces because most of this assistance is a deterrent, not for an offensive," Voloshin told Coffee or Die.
And, looking forward, U.S. military aid is particularly useful as Ukraine continues to pivot away from matching the immediate war needs of the Donbas conflict and continues to build a force capable of challenging a Russian invasion.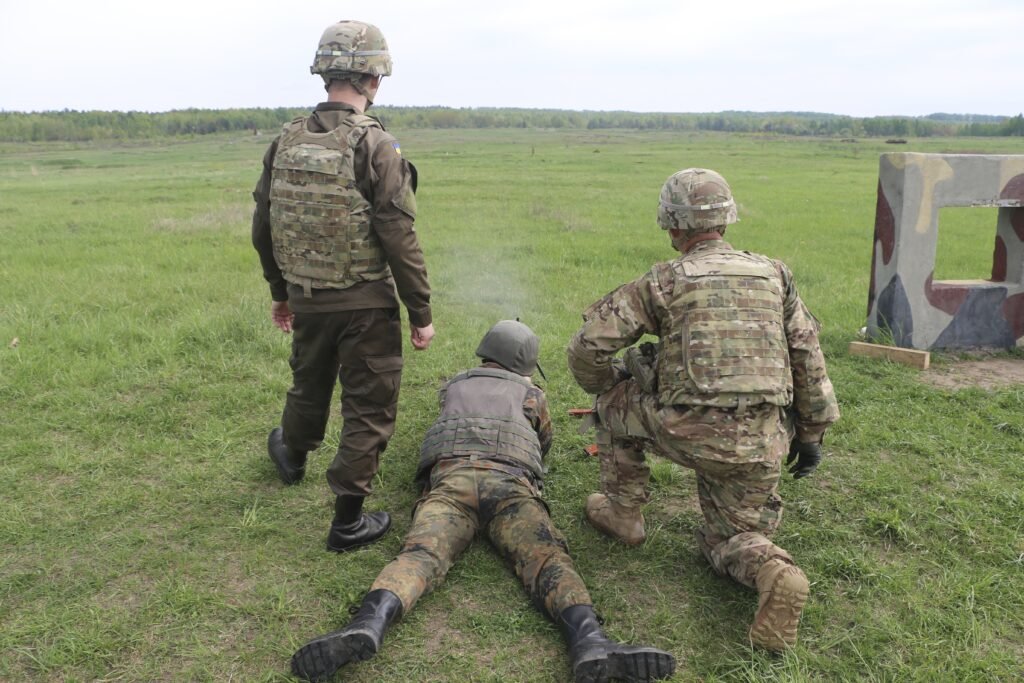 "American aid sends a strong message not only to Russia but to the whole world," said Kobzar, the Ukrainian volunteer. "Our strategic partners see the level of confidence in us from the USA, and they receive a signal of confidence about the future of our country, its ability to protect itself, and the investments made in the economy of Ukraine. At the same time, Russia and its partners, who can directly or indirectly influence events in Ukraine, receive the same signal and draw conclusions from this … Definitely a strong message for Russia."
Stalemate
In 2014, Moscow annexed Ukraine's Crimean Peninsula after a hybrid warfare invasion. Russia subsequently launched a hybrid war invasion of Ukraine's eastern Donbas region.
In the early months of the war, with Ukraine's regular army on its heels, everyday Ukrainians filled the ranks of irregular, civilian combat units. A ragtag coalition of Ukraine's regular army and these so-called volunteer battalions stopped the combined Russian-separatist advance. It was a grassroots war effort — an example of a society that didn't need to be coaxed into a war by propaganda.
By July 2014, three months into the conflict, Ukrainian forces had retaken 23 out of the 36 districts previously under combined Russian-separatist control. It looked, briefly, like Ukraine might be able to take back all the territory it had lost. But then, in August, Russia invaded with thousands of its own troops, along with massive amounts of weaponry and military hardware. The hybrid war became a conventional one.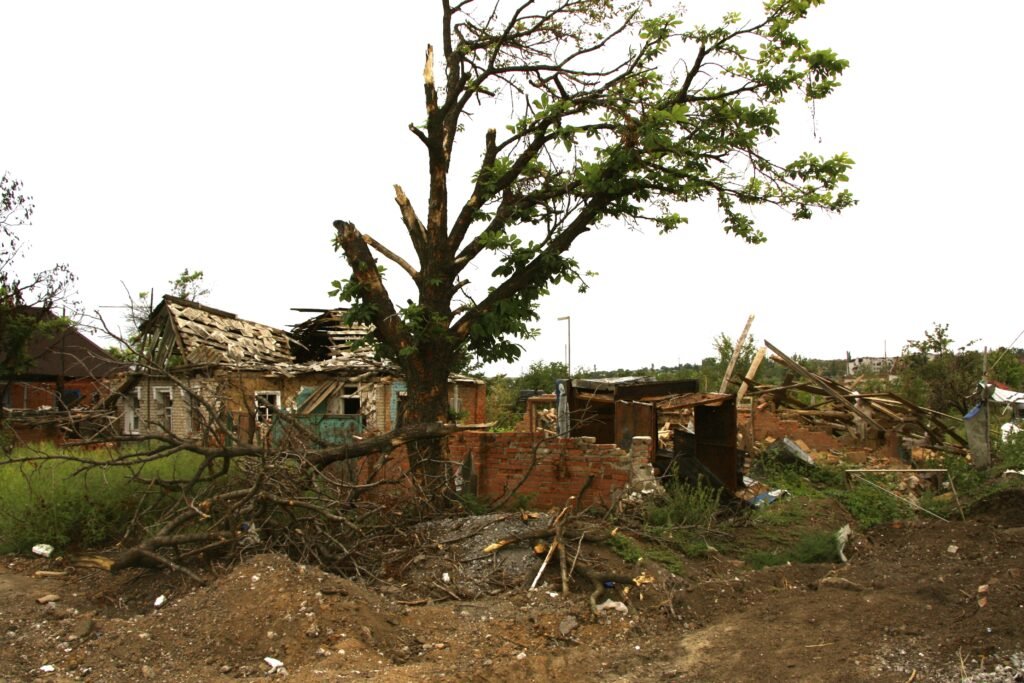 A February 2015 cease-fire known as Minsk II froze the conflict along its current front lines but failed to stop the fighting. In the Donbas today, Ukraine's military continues to fight against a combined force of Russian regulars, pro-Russian separatists, and foreign mercenaries.
The war, as it currently exists, is a low-intensity, stalemated conflict, mostly fought at a distance using indirect-fire weapons like artillery, rockets, and mortars. Snipers also frequently engage targets across no man's land, which can vary in width from a few kilometers in some places to others where the two sides are so close they can shout insults to one another.
It's trench warfare not unlike World War I in terms of what daily combat looks like — albeit on a much smaller scale. So far, the war has killed about 14,000 Ukrainians.
"Currently, the situation is very difficult and is getting worse every day … any help is very important," said Ukrainian army sniper Alexander Pochynok, commenting on the value of U.S. military aid.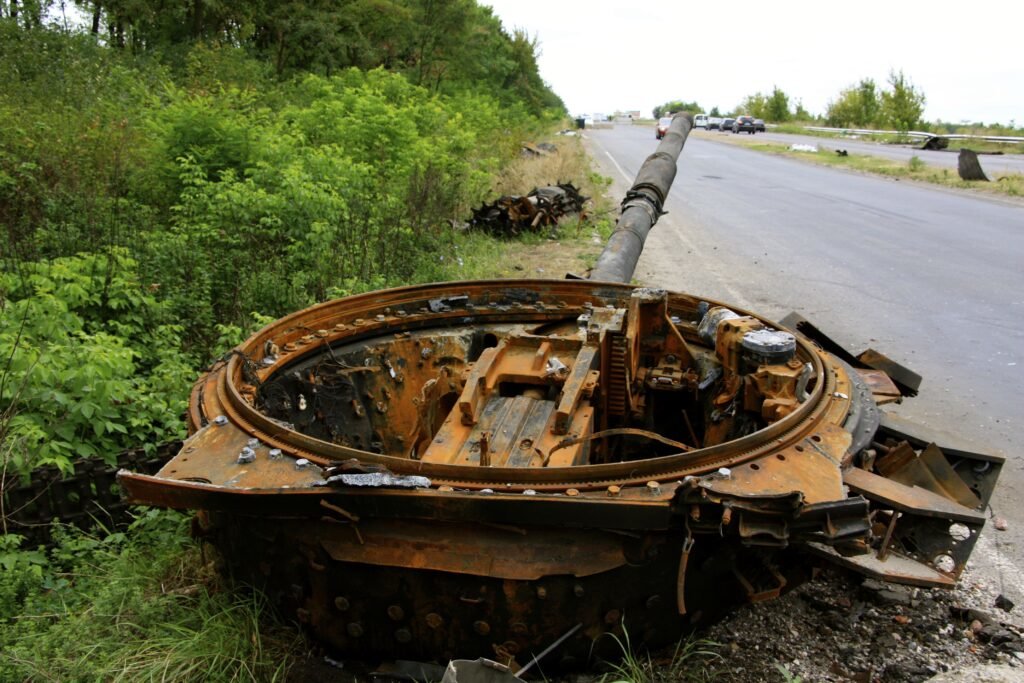 Ukraine first prioritized the reconstitution of its land army to deal with the immediate needs of the trench war in the Donbas.
Yet as the war has devolved into a relatively stable stalemate, and with the long-term Russian threat in mind, Kyiv has stepped up efforts over the years to rebuild its air force and navy, too, as well as to adopt NATO interoperability standards.
For good measure, Ukraine's national security doctrine now identifies Russia as the country's top security threat. With that in mind, Ukraine's military rebuild has been done with the specific goal of fielding a force that can fend off a full-blown Russian invasion.
Since the war's outset in 2014, Ukrainian officials appealed to the U.S. for lethal weaponry — the Javelin anti-tank missile in particular — as a way both to defend itself on the Donbas battlefields and to deter Moscow from future offensives.
In December 2017, the Trump administration approved a Javelin weapons package for Ukraine reportedly worth $47 million, comprising 210 anti-tank missiles and 37 launchers.
When Ukraine took possession of its first Javelins in 2018, it was with the caveat that the weapons would remain in storage outside the war zone and not be used in the Donbas conflict under its current conditions. To date, Kyiv has not deployed Javelins to the Donbas battlefield.
"This aid doesn't break the balance of forces in the Donbas, that's for sure. The Javelins that we are receiving we can use for deterrence purposes only. So we won't see them in the Donbas until Russia starts full-scale aggression. But it definitely sends a strong message to the Kremlin that the U.S. is watching what's happening here. That Russia's unfair game will not be tolerated. American aid is mainly about this," said Bobovnikov, the Ukrainian army officer.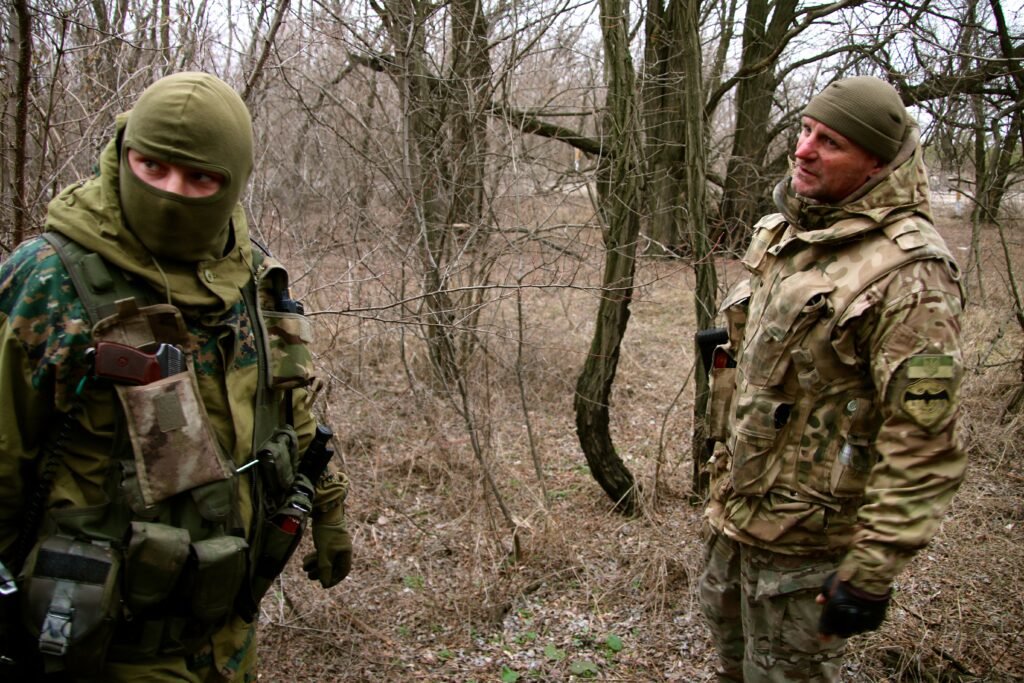 The Bottom Line
Ukraine's 2020 military budget of about $5.1 billion is worth about 3 percent of the country's gross domestic product. Combined defense and security spending, which comes out to roughly $9.3 billion in 2020, equals about 5.5 percent of Ukraine's GDP.
That marks the largest combined budget for Ukraine's Ministry of Defense since independence from the Soviet Union in 1991, representing more than a two-fold increase from Ukraine's 2015 military budget. That 2020 number, however, represents a fraction of Russia's 2019 defense expenditures of $65.1 billion, the Stockholm International Peace Research Institute reported.
"Due to its low military budget, compared with Russia, the armed forces of Ukraine still can't cover all their needs on their own. If we had 10 or 20 years of peace, maybe we could do it. But now we are really dependent on our Western allies for help because of the war," Bobovnikov said.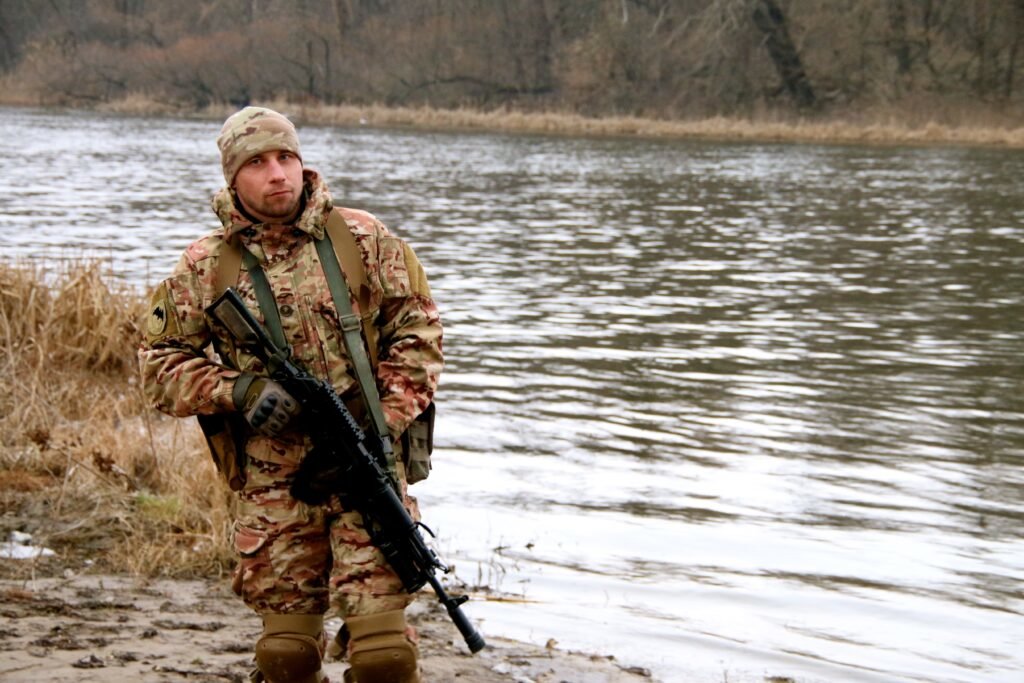 Since 2014, Ukraine's military renaissance has been meteoric.
Ukraine possessed only 6,000 combat-ready soldiers when the war began in April 2014. At that time it was an ineffective force, gutted by 25 years of neglect and corruption.
However, in just a few years — and while fighting a war — Ukraine has rebuilt its military into the second largest in Europe in terms of manpower, comprising about 250,000 active-duty troops and 80,000 reservists. In Europe, only Russia has a bigger military.
Ukraine has also announced the development of a new arsenal of intermediate-range missiles, such as the Vilkha and Neptune systems, capable of striking deep into Russia from launch sites within Ukrainian territory.
The move follows the breakdown of the Cold War-era Intermediate-Range Nuclear Forces Treaty last year, following claims from Washington that Russia had been developing and deploying missiles in violation of the pact's limits for years.
As a post-Soviet country, Ukraine had been bound by the so-called INF treaty's restrictions. Now, with the pact's demise, Ukraine has launched a crash-course intermediate-range missile development program.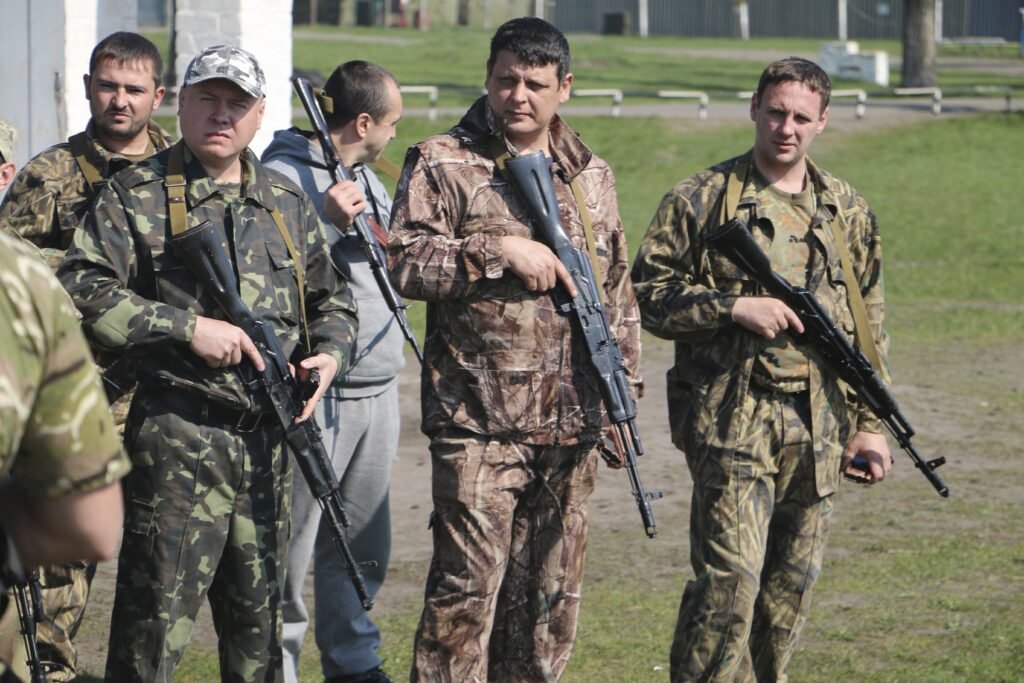 However, Ukraine's bench is deeper than just its official armed forces. Across the country, Ukrainian civilians regularly meet on the weekends for military training. They comprise a network of partisan forces called territorial defense battalions, which can be rapidly mobilized to defend against a Russian invasion by mounting a protracted, guerrilla resistance movement.
In fact, those Ukrainian partisan groups have studied the tactics used by Islamist insurgents against U.S. forces in Afghanistan and Iraq as a model for how they would fight an invading Russian army.
On-the-Job Training
Ukraine's military is now a battle-hardened force with years of experience fighting a conventional, trench war, comprising armor, artillery, and rocket attacks, with no air support, practically no possibility of air medevac, and limited supplies. In short, Ukrainians are used to being on the weak side of the fight against a modern military — not a familiar spot for most U.S. or NATO troops.
At the beginning of the war in 2014, Russian electronic warfare created a command and control nightmare for Ukrainian forces, leading to confusion and casualties when front-line soldiers were cut off from communicating with their commanders.
The effect was compounded by the lingering "Soviet mindset" within Ukraine's ranks, in which front-line soldiers were not empowered to act independently in the absence of clear-cut orders from their commanders. To compensate, Ukraine's military has since prioritized making its command and control process less rigid, as well as empowering troops to use their own judgment in the heat of battle. For Ukrainians, resourcefulness and creativity are equally as important as combat skills.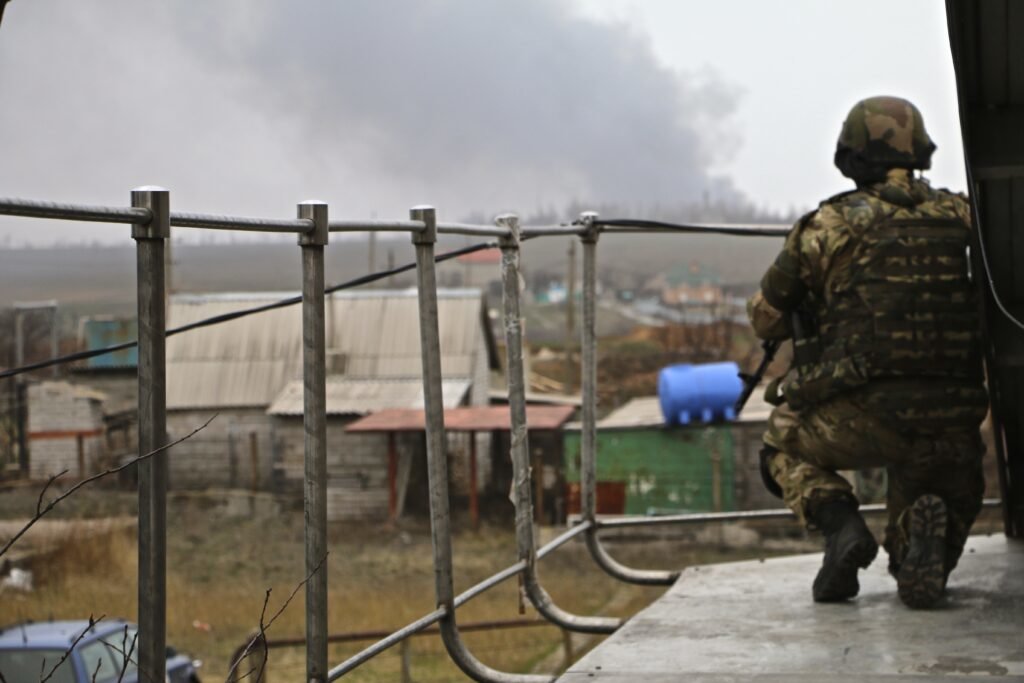 A U.S. training exercise that began in 2015 under the Obama administration has expedited the professionalization of Ukraine's armed forces. Today, Ukraine's combat forces are more nimble and able to react to battlefield realities without relying on play-by-play micromanagement from commanders safely ensconced behind the front lines.
Front-line officers now have more leeway to independently interpret a commander's intent rather than blindly obeying orders, as in the Soviet system. Also, the roles of noncommissioned officers have been expanded, making Ukraine's unit-level chains of command more like those of Western militaries.
Altogether, however, Ukraine has a long way to go in modernizing its armed forces, especially when it comes to certain big-ticket items, such as anti-aircraft defenses and the constitution of its littoral navy. In that modernization effort, U.S. aid can play a key role.
Also, the U.S. has been instrumental in the creation of Ukraine's modern special operations forces.
"During the war in the Donbas, thanks to the direct assistance of the United States, Ukraine acquired its own [special operations forces]. And as practice has shown, SOF is a very effective tool in solving almost any military task," Kobzar said.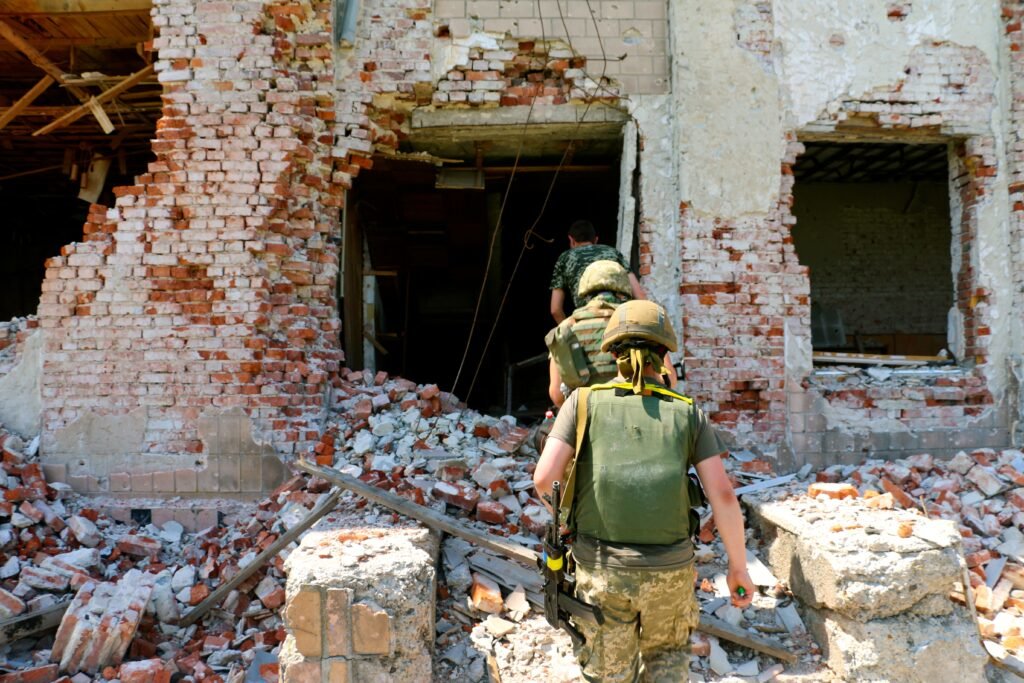 Worth Fighting For
Inside Russia's two so-called, breakaway territories in the Donbas, there are thousands of Russian soldiers embedded within a larger force of about 34,000 pro-Russian separatists and foreign mercenaries. Moscow supplies these two so-called separatist republics with weapons and money.
Combined Russian-separatist forces maintain a fleet of roughly 700 tanks, of which about 500 are operational, according to Ukrainian military officials. That's about three times more operational tanks than the United Kingdom has — squeezed into an area about the size of Maryland.
Russia still denies that it's involved in the war at all and says the so-called separatists are simply disgruntled coal miners and factory workers who pillaged Ukrainian military bases for their equipment.
Moreover, Moscow has deployed about 80,000 troops along Ukraine's borders capable of launching an armored invasion within two to four weeks, current and former Ukrainian defense officials say. An additional 40,000 Russian troops are currently garrisoned in Crimea, along with missiles and bombers capable of striking mainland Ukraine.
The whole region is like a powder keg ready to ignite with one ill-timed spark. So long as the Minsk II cease-fire allows Russia to carry on prosecuting its frozen war in eastern Ukraine, Europe will remain just one "Franz Ferdinand" scenario away from another major land war.
Europe's two largest standing land armies in terms of manpower are still shooting at each other every day in the Donbas. And the longer that precarious status quo continues, the greater the chance that an unforeseen accident could ignite a much bigger war that spreads well beyond the limits of the Donbas battlefields.
"The world community once again sees that we are not attacking but defending ourselves. In addition, assistance from the United States to Ukraine is a message to Russia that we are not a weak state, but we have a strong ally who is a global guarantor of security," Voloshin, the Ukrainian war veteran, told Coffee or Die.
"For other countries of the world, assistance to Ukraine from the United States should send a clear signal — Ukraine is a reliable partner and on the right side of history," he said. "And that is why the United States supports us."
U.S. support in any form — whether through diplomatic gestures or weapons — sends a signal to Ukraine's soldiers and civilians that they haven't been forgotten and that their pro-democratic dream is still worth fighting for.
"Do not forget that by supporting friends, we make friends. And one day all the assistance provided to the Ukrainian army will turn into help from our side for America — and maybe at a very useful time for the United States," said Kobzar, the military volunteer. "Our countries have similar values, which means that we will be ready to protect American values in the future in those places where it will be necessary. Common values, and a common struggle."