KYIV, Ukraine — The skies over the eastern Mediterranean Sea were crowded on Wednesday with dueling US and Russian strategic bomber training exercises, underscoring how the region is fast becoming an upstart arena of competing military interests between Washington and Moscow.
Russia's Ministry of Defense announced Wednesday that three Tu-22M3 supersonic, long-range bombers had deployed to Hmeymim Air Base in Syria, marking the first time since the Cold War that Russian heavy bombers have been based in the Mediterranean region.
On Wednesday, those bombers began combat training missions "to fulfill the tasks of mastering the airspace in the maritime zone of the Mediterranean Sea," the Russian Defense Ministry said, adding: "Aircraft pilots received practical skills to perform missions in new geographic areas."
That same day, US Air Force B-52H Stratofortress bombers flew a training mission over the eastern Mediterranean Sea, linking up with Royal Air Force Eurofighter Typhoon warplanes, Greek F-16 fighters, and US Navy P-8A Poseidon aircraft. Following the counter-maritime integration mission, the American bombers were escorted by Turkish F-16s as they exited Mediterranean airspace.
"Integrating with our Navy and special operations counterparts always provides valuable training opportunities for aircrew," Gen. Jeff Harrigian, US Air Forces in Europe-Air Forces Africa commander, said in a release. "As we learn from one another, we sharpen our skills and become a better, stronger joint force."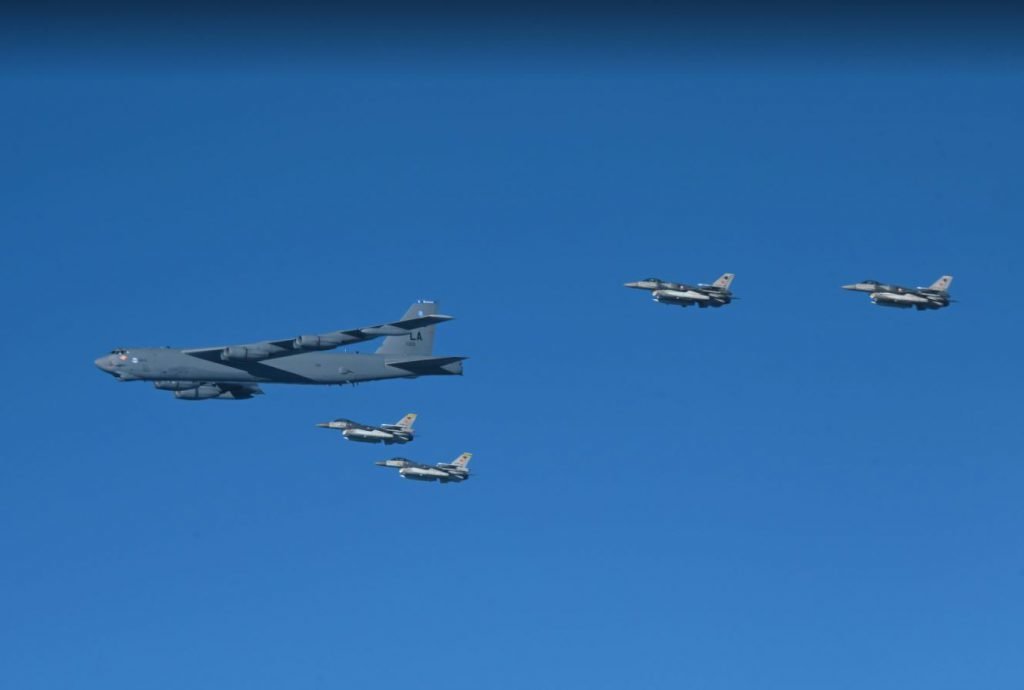 Code-named "Backfire" by NATO forces, the Tu-22M3 is a supersonic, variable-sweep wing, long-range strategic and strike bomber developed in the 1960s, which is capable of carrying nuclear weapons and hypersonic missiles. A staple of the Soviet Union's air force, the Tu-22M3 has a maximum speed of about Mach 1.88 and a combat range of roughly 1,500 miles.
The Russian heavy bombers arrived in Syria on Tuesday and were accompanied by Russian Su-35 fighter jets during their training missions, Russia's Defense Ministry said. It is the first Tu-22M3 deployment to Hmeymim Air Base following a runway extension and other infrastructure improvements to make the facility usable for the heavy bombers — as well as all other heavy aircraft in the Russian military inventory.
Thus, from Hmeymim Air Base Russia is now able to project strategic air power across the Mediterranean.
"At present, all types of aircraft in service with the Armed Forces of the Russian Federation, including heavy aircraft, can fly from the Hmeymim Air Base," the Russian Defense Ministry announced this week.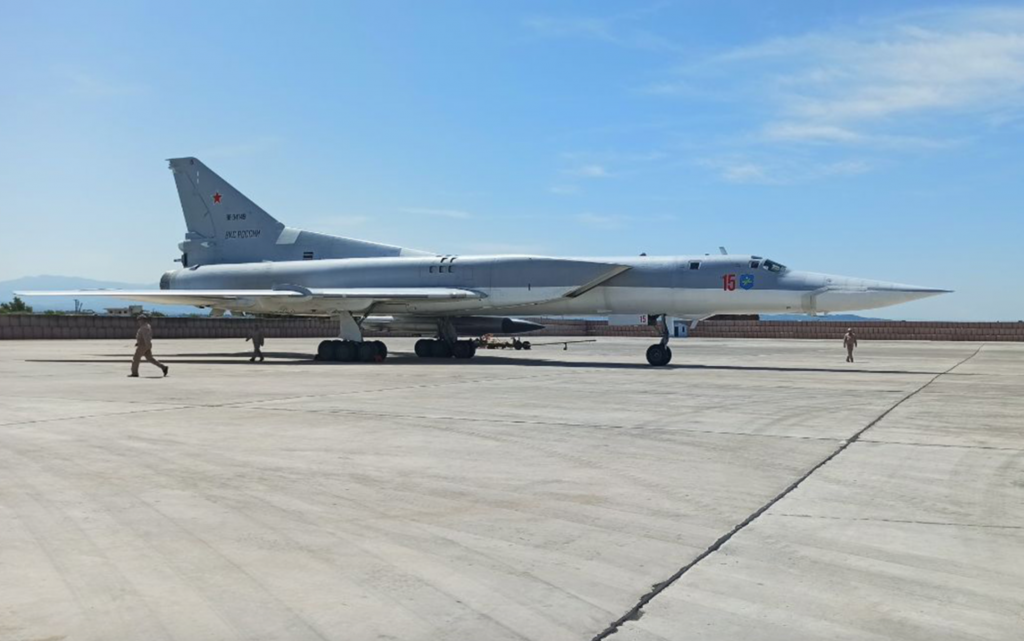 US Air Force bombers regularly conduct so-called bomber task force missions at geopolitical hot spots around the world.
"Bomber Task Force missions demonstrate U.S. commitment to the collective defense of NATO and contribute to stability in the European theater. Our ability to quickly respond and assure allies and partners rests upon the fact that we are here, in Europe, forward and ready," US Air Forces in Europe-Air Forces Africa said in a Thursday release.
After Russia's 2015 intervention in the Syrian war, many Western defense experts have warned that Russia's military presence in the embattled country gave Moscow a power projection platform across the Mediterranean. US Navy vessels operating off the coast of Syria in the Mediterranean report frequent, and sometimes tense, interactions with Russian ships and submarines.
Reflecting a renewed focus on the Mediterranean Sea among NATO allies, in late February the US Navy participated in a NATO anti-submarine warfare and anti-surface warfare training exercise in the region.
"Working alongside NATO Allies in the Mediterranean is critical to keeping the peace and security that Europe has enjoyed for 70 plus years," Navy Cmdr. Matthew Curnen, commanding officer of the Donald Cook, a US Arleigh Burke-class guided-missile destroyer that participated in the exercise, said in a statement at the time.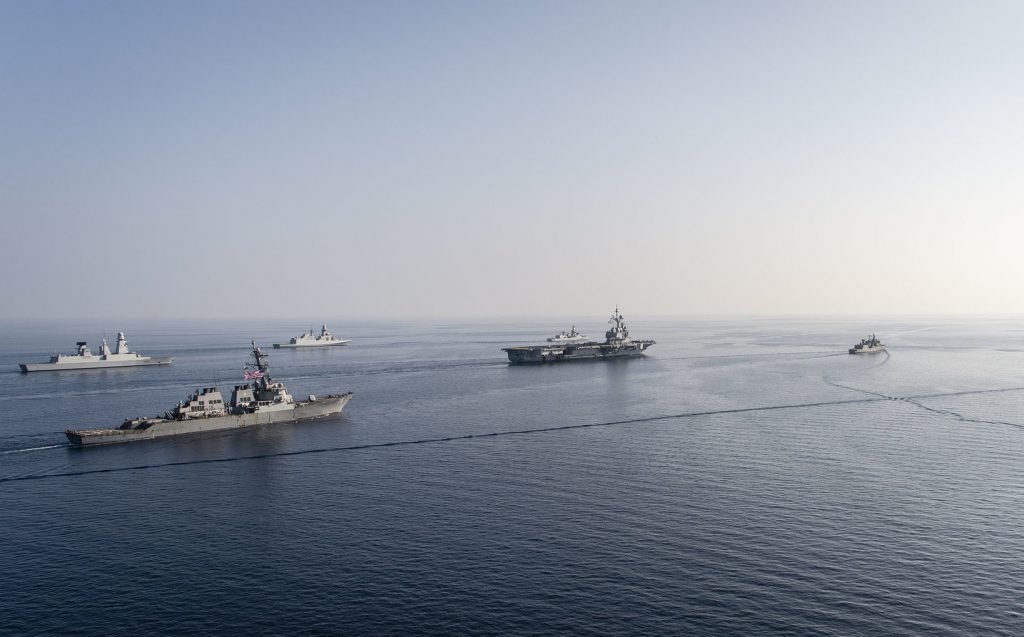 US defense officials and outside experts also warn that Russia is looking to establish a military foothold in North Africa as a way to gain sway over the Mediterranean Sea and project power into Europe from the south.
"The Russian military is now a presence to be reckoned with in the Eastern Mediterranean," the Carnegie Endowment for International Peace, a US think tank, reported Thursday.
"Moscow's ambitions in the Mediterranean are more than a matter of its vague pursuit to regain great power status — they are a product of enduring Russian national security requirements," wrote the Carnegie report's authors. "The principal rationale for Russia's return to the region has been the prospect of a military confrontation in the European theater and concerns about the vulnerability of its southern flank in a conflict with NATO."
In June 2020 the top US Navy commander in Europe at the time warned that Russian military activity was turning the eastern Mediterranean Sea into "one of the most kinetic areas in the world."
"The Russians are deploying quiet, modern diesel submarines capable of launching Kalibr cruise missiles. A Kilo-class submarine can go anywhere in European waters and strike any European or North African capital from under the waves," said James Foggo, a retired US Navy admiral who formerly commanded US Naval Forces Europe and Africa.
Read Next: