Investigators have identified a US service member as a potential suspect in an explosion that wounded several troops in April at a base in Syria.
Patrick Barnes, chief of public affairs for the Army Criminal Investigation Division, told Coffee or Die Magazine in an email statement that the "possible suspect" is now in the United States and that CID and the Air Force Office of Special Investigations are conducting an investigation of the incident. Barnes did not identify the suspect or say whether the suspect was in custody.
"At this point, these are just allegations, all suspects are presumed to be innocent until/unless convicted in a court of law," Barnes wrote. "The investigation is ongoing, which may or may not, develop sufficient evidence to identify a perpetrator(s) and have enough evidence to ensure a conviction in a court of law."
Four American service members were evaluated for minor injuries and possible traumatic brain injuries after the explosion on April 7 at the Green Village base in eastern Syria. Officials originally reported that coalition forces had been attacked with artillery or another form of indirect fire that struck two support buildings. But a week later, the US military said the explosions were instead caused by "the deliberate placement of explosive charges" at an ammunition holding area and shower facility.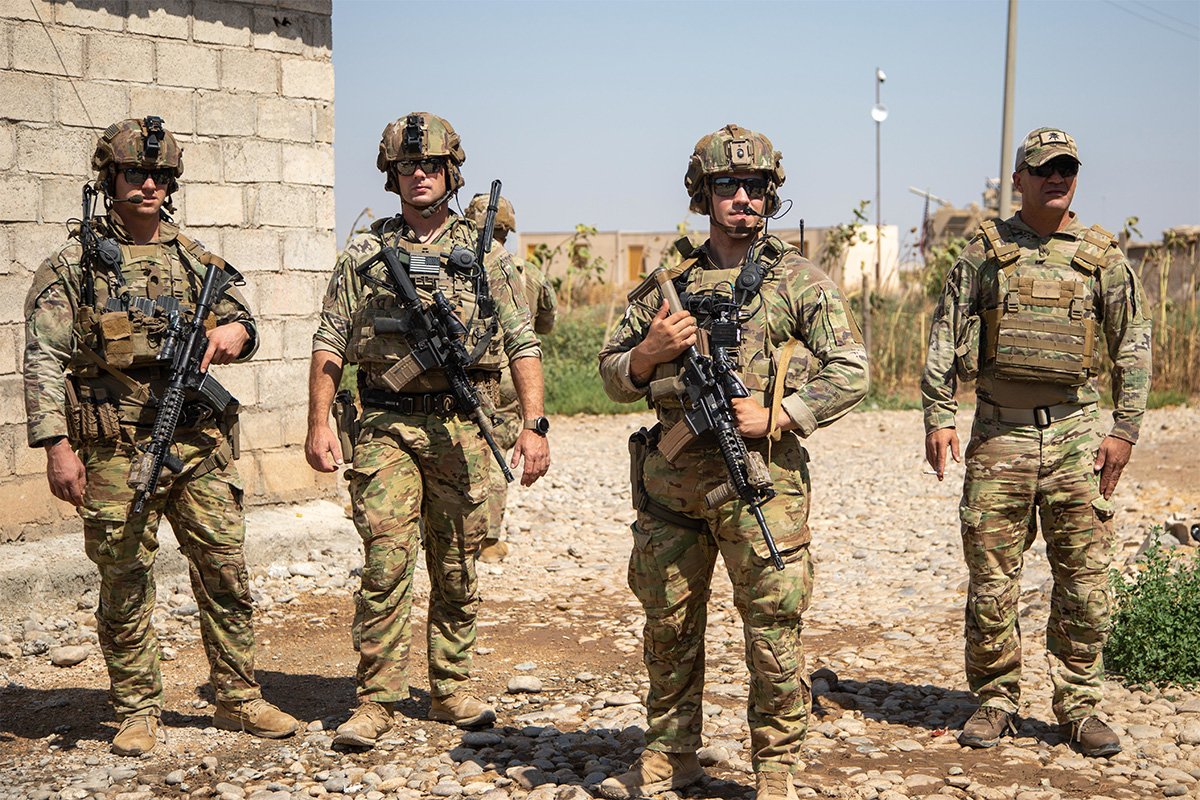 Two unnamed defense officials told CNN the attack happened in the middle of the night and utilized explosives that were "not insignificant," containing more detonation power than a hand grenade. The officials also said security video picked up "two instances of a figure moving quickly," the network reported, although it's not clear if the video shows the same person in both instances.
US and coalition forces have been helping local troops fight against the Islamic State group since 2014, with American ground forces deploying to the country in 2015. Despite efforts by former President Donald Trump to withdraw all ground troops from Syria, around 900 US service members remain in the country.
Read Next: