A US service member was wounded in combat in Somalia on Monday, underscoring an ongoing US counterterrorism operation against the Al Qaeda-affiliated jihadist group al-Shabab in the embattled African country.
"[Al-Shabab] remains a dangerous enemy. Continued pressure is being placed on this Al Qaeda-affiliated threat to limit its ability to expand and export violence, terrorism, and crime more broadly," said Col. Chris Karns, director of public affairs for US Africa Command, in a statement.
Al-Shabab militants attacked US and Somali forces with mortars and a vehicle-borne explosive device near Jana Cabdalle, Somalia, US Africa Command said in a statement. The one US service member who was wounded in Monday's attack is now in stable condition with non-life-threatening injuries. One al-Shabab militant was reportedly killed in the exchange.
Al-Shabab has conducted a terrorist campaign across Africa for years, seeking to establish a strict version of Islam and undercut Western influence. A January attack by the terrorist group in Kenya killed a US service member and two Pentagon contractors.
Somali government officials say al-Shabab has recently been intensifying its attacks. On Tuesday, the Somali Armed Forces reported that its soldiers had killed 14 al-Shabab militants in an attack near the town of Bal'ad, some 20 miles north of the Somali capital of Mogadishu. It was not immediately clear at the time of this article's publication whether the US military had a role in the operation.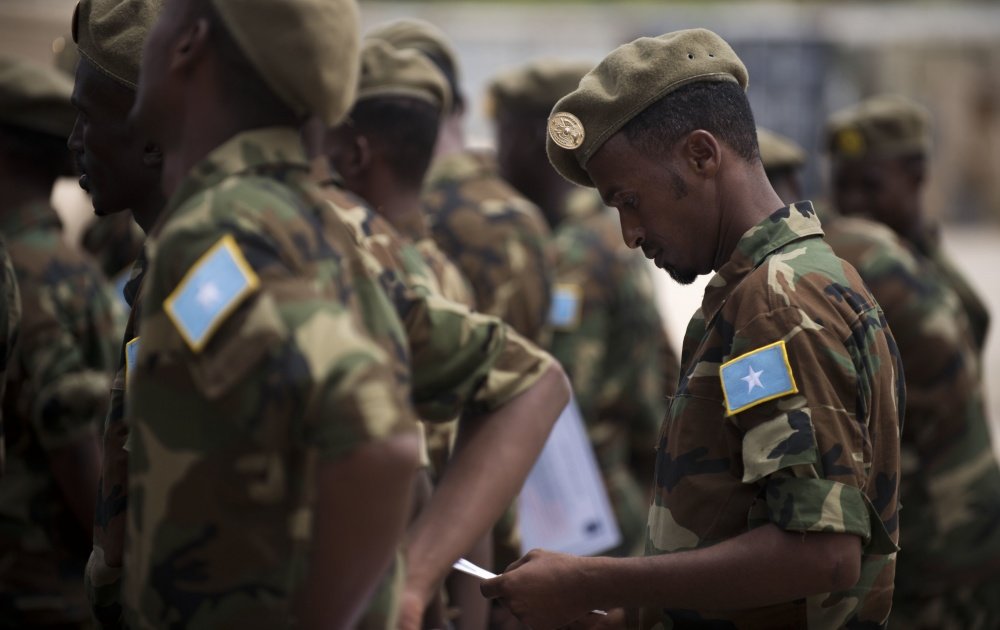 US forces based in Somalia are engaged in an operation to advise and assist Somali troops in combat and support those operations with precision airstrikes. US Africa Command has carried out 46 airstrikes against al-Shabab targets so far this year. On Aug. 24, US forces killed six of the terrorist group's militants and wounded three others in an airstrike near Dar as Salam, Somalia.
"[Al-Shabab] is a dangerous enemy that presents a threat to Somalia, its neighbors, and the United States," Karns said. "They have engaged in a series of violent acts with no regard for the Laws of Armed Conflict, to include previously attacking a hospital and deliberately seeking to place civilians in harm's way using protected structures, such as mosques, for military and offensive fighting purposes."
According to US officials, al-Shabab's primary objectives are to conduct attacks in East Africa as well as against US targets around the world — a posture that US officials say mirrors that of Al Qaeda in the time period prior to 2001. Al-Shabab is the "largest and most kinetically active [Al Qaeda] network in the world," US Africa Command said in a January report to Congress.
US officials say they've limited the global reach of al-Shabab — thereby reducing the threat to the US homeland — by maintaining constant pressure on the jihadist militancy in Somalia with ongoing counterterrorism operations.
"Violent extremist organizations threaten the American homeland. We keep an eye on [al-Shabab] every day. That effort to disrupt and degrade is a critical part of what we do," Gen. Stephen Townsend, commander of US Africa Command, was quoted as saying in a US Africa Command tweet.
Three years before the Sept. 11, 2001, terrorist attacks, the simultaneous bombings of the US embassies in Nairobi, Kenya, and Dar es Salaam, Tanzania, demonstrated that Al Qaeda was already at war with the United States. Africa was one of the more active regions for the US military before 2001, including more than 20 military interventions on the continent during the 1990s.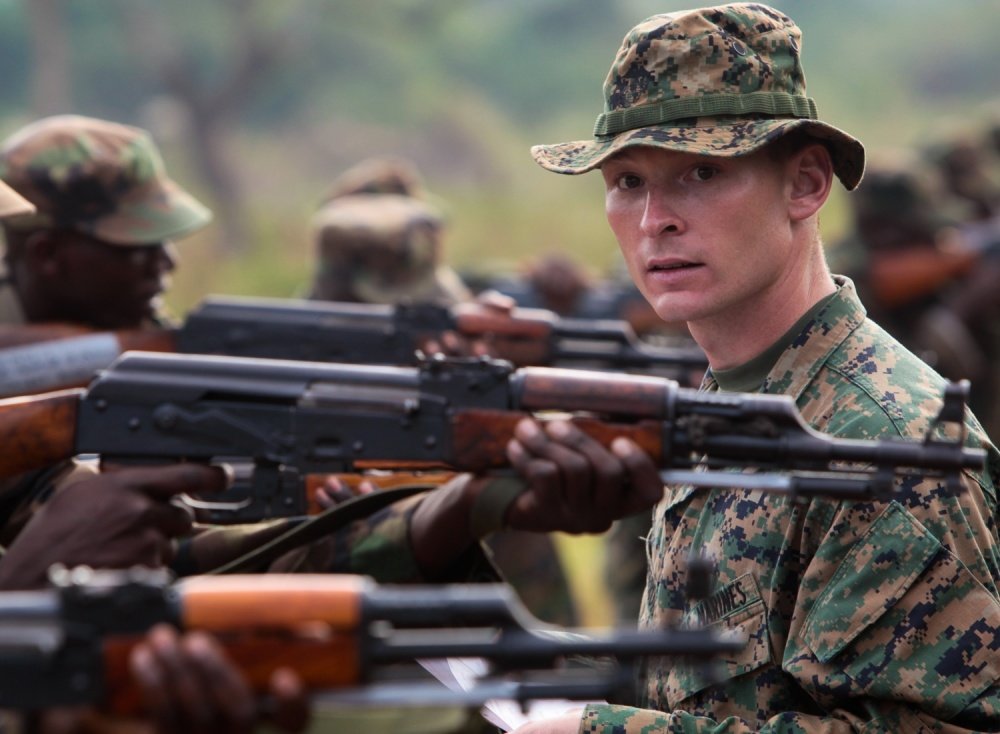 When Al Qaeda fell back from Afghanistan in 2002, the terrorist organization regrouped in places like Syria, Iraq, Yemen, Nigeria, Mali, Libya, and Somalia. Northern Mali fell under the control of terrorist groups in 2012, creating a lawless space akin to what Afghanistan was like prior to America's 2001 invasion.
In a move to reinforce American military influence on the African continent, and to counter the rising terrorist threat, the US established a new unified combatant command in 2007 — US Africa Command, or AFRICOM, based in Stuttgart, Germany.
Today, the US military maintains a widespread, if somewhat quiet, military presence on the African continent, including Marines and special operations aviation units at Camp Lemonnier, Djibouti, as well as US special operations forces in other places in West Africa. Some 3,000 US personnel are deployed to Djibouti, and US special operations personnel accompany partner forces on raids against terrorist groups across the African continent.
There are some 6,000 Department of Defense personnel deployed to Africa, according to a US Africa Command report to Congress.
In northern Africa, US military forces operate both manned and unmanned ISR aircraft to conduct counterterrorism missions. US military aircraft operating in the Horn of Africa region also contribute to anti-piracy operations.
"US Africa Command will continue to expose the nature of this enemy and who and what they represent — an empty future," Karns said about US military operations against al-Shabab in Somalia.