The CIA has never been short of harebrained operations and wacky ideas. In the 1960s, some of the missions and gadgets sounded like something Acme Corporation would create. Operation Mongoose — an attempt to remove Fidel Castro by killing or deposing him — featured ideas such as exploding seashells, dosing him with an LSD-like hallucinogen, putting thallium in his shoes so his hair would fall out and make him unappealing to look at, and bacteria-poisoned cigars.
With schemes that included asking an old flame to kill him — which she couldn't go through with because she fell back in love with him — it sounds as if someone watched too many telenovelas.
The CIA's schemes only got more absurd over the decade. Operation Acoustic Kitty — precisely what it sounds like — was scrapped when the poor cat the CIA rigged with a listening device was hit by a car before it could pick up any quality recording.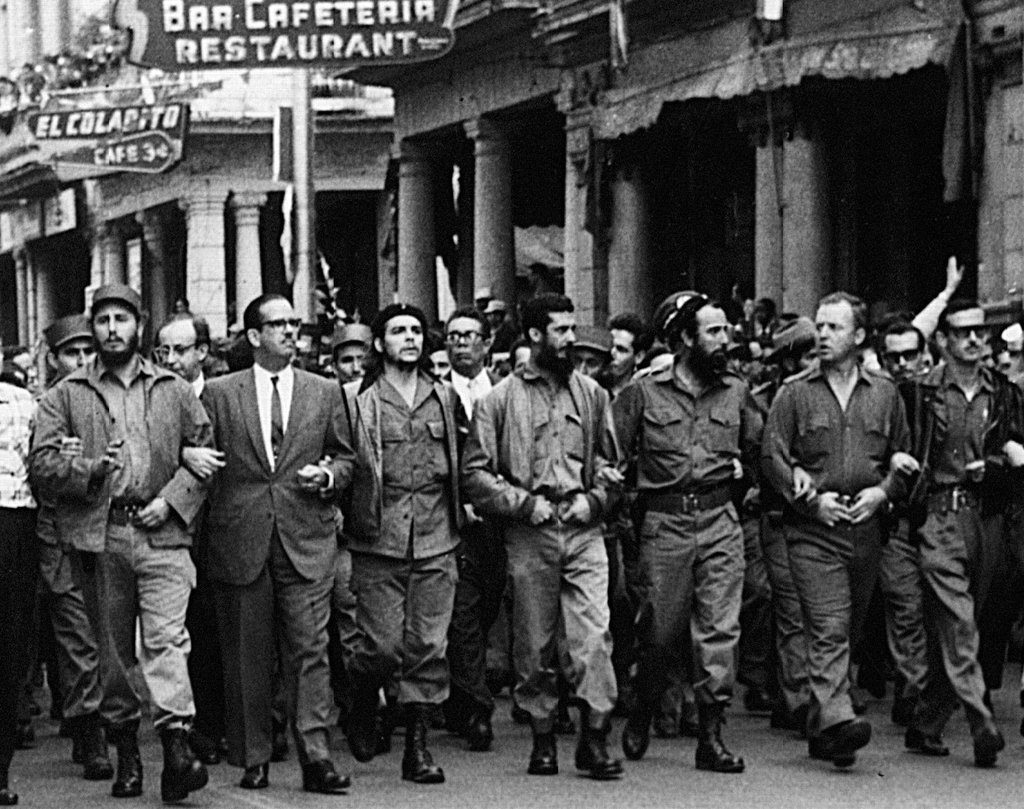 Operation Northwoods had all the hallmarks of the CIA's usual whimsy, but it was of a darker kind than the others. America would be attacking itself to gain public approval for war with Cuba. Coming off the heels of World War II and the Korean War, America was reluctant to jump back into combat.
But a communist threat was growing right in America's backyard, and it could lob bombs over the fence as easily as it could a Frisbee or a nuclear football. America needed a plan to stop the evils of communism, and instead of the CIA, this time the Joint Chiefs of Staff were there to provide it.
In a memorandum from March 13, 1962, the JCS wrote, "Such a plan would enable a logical build-up of incidents to be combined with other seemingly unrelated events to camouflage the ultimate objective and create the necessary impression of Cuban rashness and irresponsibility on a large scale, directed at other countries as well as the United States."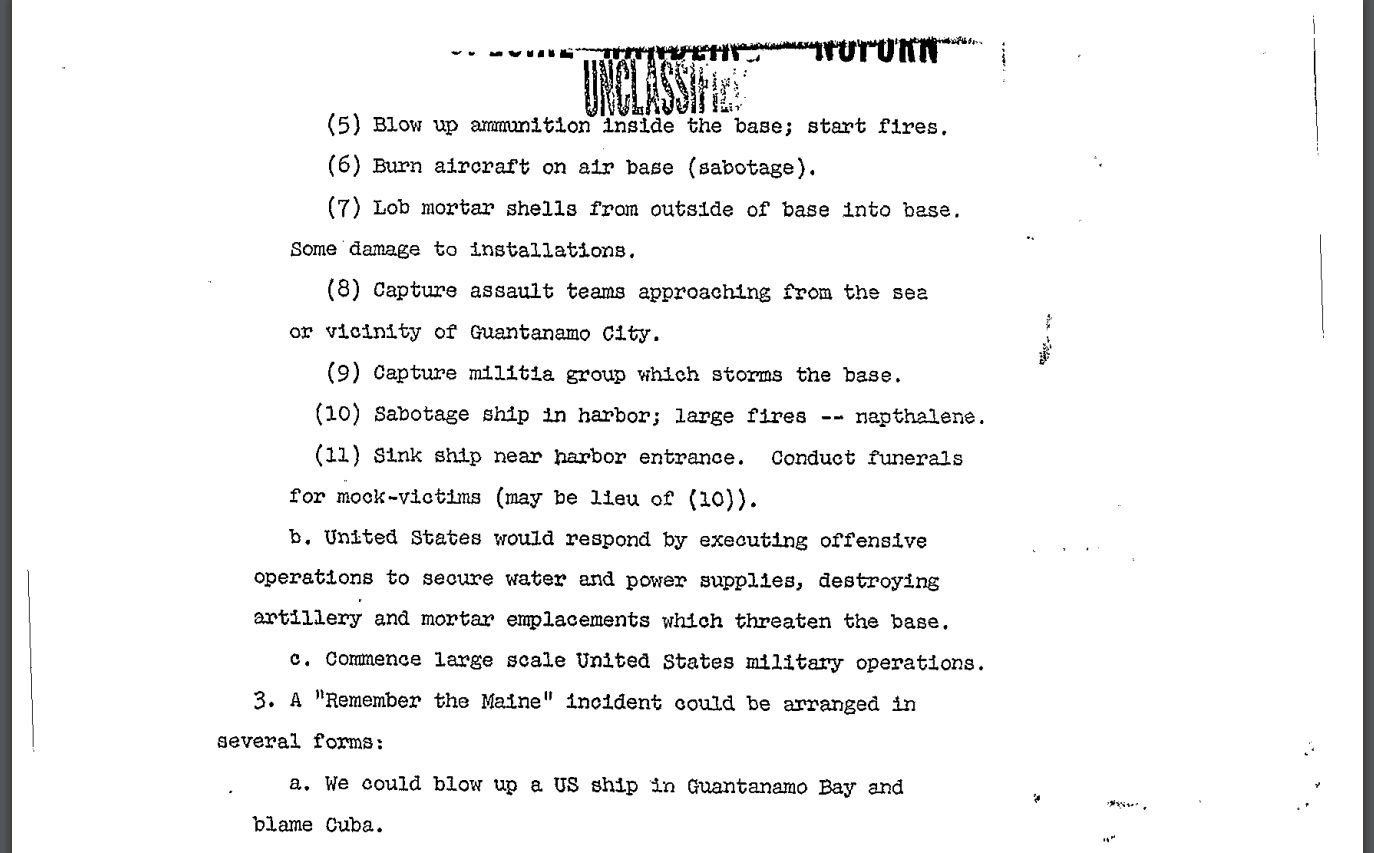 The document continues, outlining the "well coordinated incidents" that "Cuba" would be conducting, and the ideas go from bad to outlandish. From "Start rumors (many). Use clandestine radio" to "We could blow up a US ship in Guantanamo Bay and blame Cuba," the plans quickly become expensive and damaging.
Some suggestions implied the physical harm of refugees in Florida. "We could develop a Communist Cuban terror campaign," the document posits. "The terror campaign could be pointed at Cuban refugees seeking haven in the United States. We could sink a boatload of Cubans enroute to Florida (real or simulated)."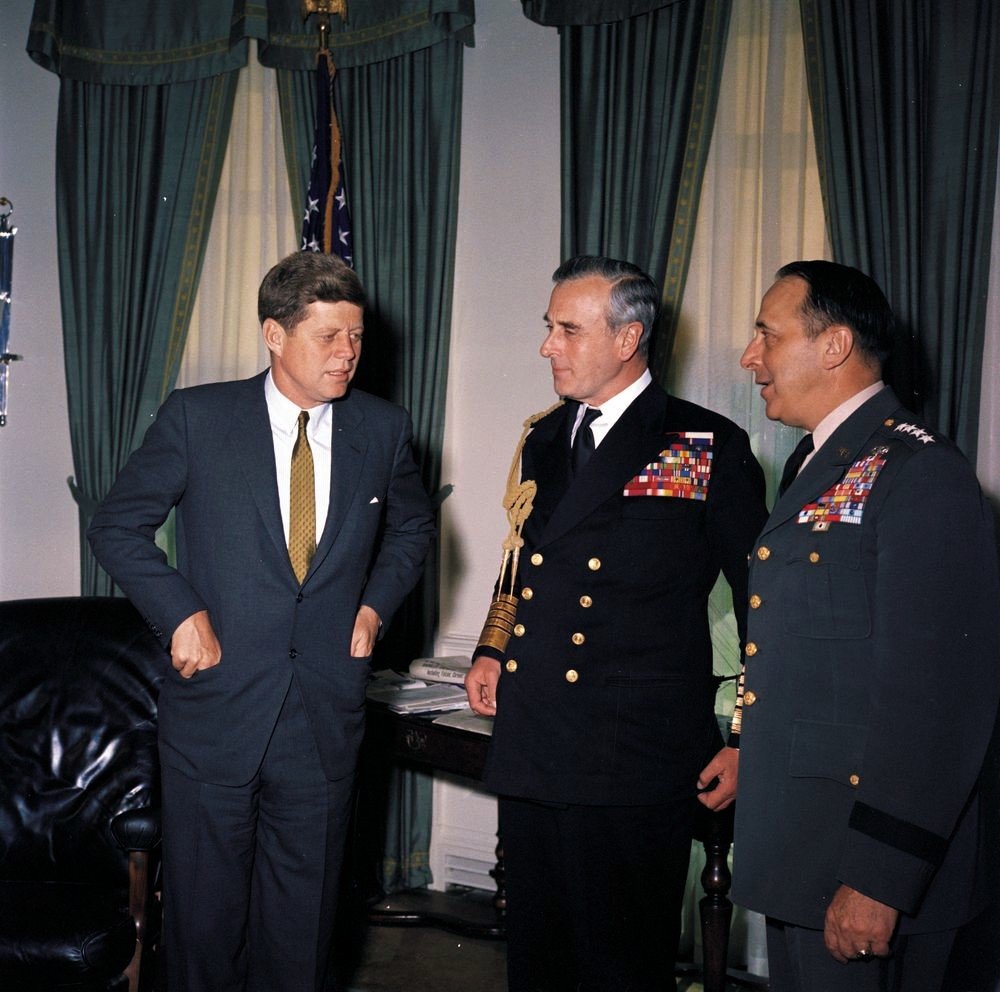 The JCS suggested randomly placing bombs around Miami. It proposed bombing our own Air Force using "MIG type aircraft." Thankfully, the plan never got off the runway and was scrapped quickly by President John F. Kennedy. The JCS would continue to be a challenge for Kennedy throughout his presidency.
Gen. Lyman Lemnitzer, chairman of the JCS, presented the proposal to Secretary of Defense Robert McNamara — who also approved the Pentagon Papers Vietnam study of 1966 — on March 13, 1962. Kennedy rejected it three days later, straining his relationship with military leadership. Lemnitzer was not reappointed as chairman after 1962. Adding further stress, Kennedy also fended off persistent efforts by the JCS to start a nuclear war, a feat The Atlantic considers to be his "most consequential victory."
Read Next: