In the wake of the murder of 19 children and two teachers at Robb Elementary School in Uvalde, Texas, phones are ringing at the businesses that have been toiling to hike security on campuses nationwide for years.
Analysts estimate schools already spend nearly $3 billion annually on surveillance cameras, X-ray scanners, rugged doors, and other security enhancements, and districts continue to add armed police officers to their staffs and stage active-shooter drills for their pupils.
"We've got multiple training teams running classes across the United States right now," said Chad Ayers, a former sheriff's deputy in South Carolina decorated for valor who parlayed his experiences working undercover and on SWAT to co-found ProActive Response Group.
His pitch is as simple as it is chillingly effective: If a gunman attacks your school, business, or house of worship, it'll take time for the cops and paramedics to get there, so you're going to be the first responders until they arrive. Are you ready?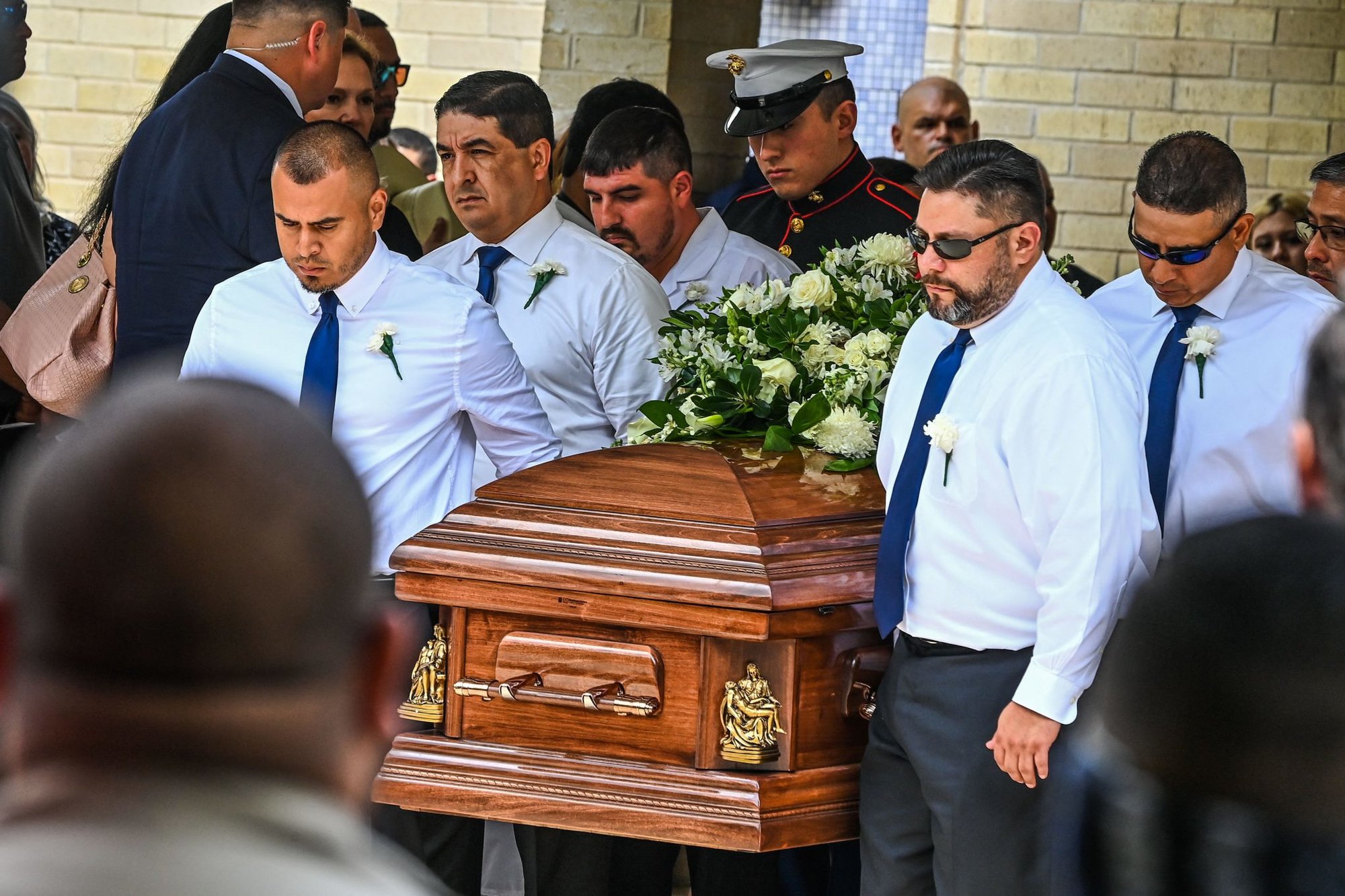 A teacher might need to disarm the assailant, protect the students, and then treat their wounds. The classic response model preached to schools is to run, hide, and if those measures fail, fight. But Ayers warns a killer can flip that script, and the rote video instructions too many school staffers receive as training won't save their lives.
"We're not a fear-based company. We're not going to check a box, say that we showed a video, and leave," Ayers told Coffee or Die Magazine.
Because he and his instructors understand the mechanics of shooting, they train staff and students in the techniques of taking the fight to the gunman, including seizing pistols and long guns. Ayers calls it "building the survivor's mindset."
It includes mapping out multiple exits from a school building; setting up a classroom so it can be quickly barricaded and fortified; spreading students out to give a shooter fewer easy targets; and overwhelming a gunman by striking him with projectiles pulled from the classroom and grappling for his gun.
"They think they're in charge because they have the gun. You have to do something," Ayers said.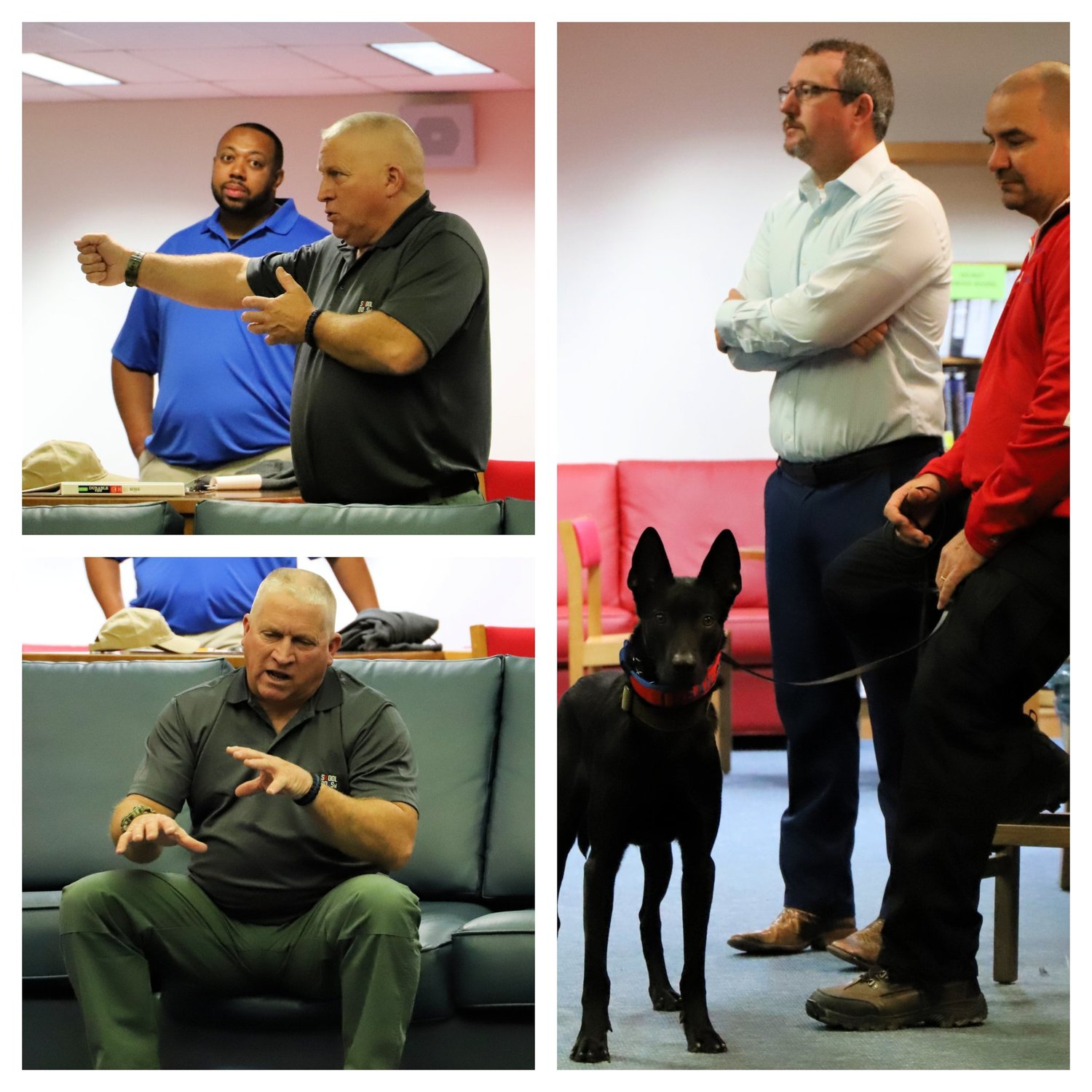 Joseph "Joe Nick" Nicholas told Coffee or Die every gunman attacking a school has a plan, until the 42 teeth of a trained police dog are flying at his face.
The co-founder of Skool Dogs selects and trains dogs to respond immediately to the sound of gunfire, running to the gun and taking down the shooter.
"The dog creates confusion," said Nicholas, a US Army 82nd Airborne Division veteran who became a corrections officer, dog handler, and trainer in the New Jersey Department of Corrections for a quarter-century. "It forces the gunman into a decision. Drop the gun? Attack the dog? Keep shooting at children?"
"It takes a dog seconds. The dog doesn't hesitate. The dog becomes your extra layer of security to protect children and staff."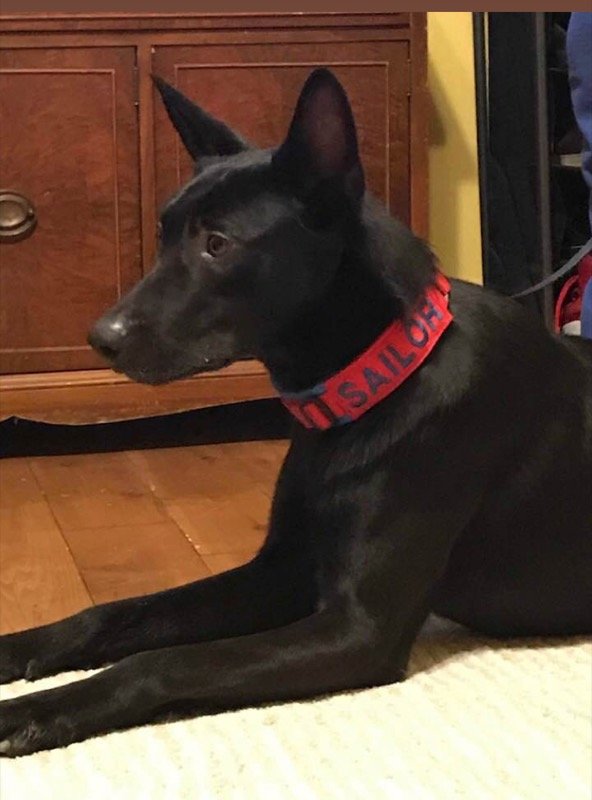 Critics wondered whether dogs trained to aggressively confront shooters could co-exist with schoolchildren, but Skool Dogs has now accumulated 10 years of data on the three dogs it trained and deployed on campuses in Ohio, Florida, and New Jersey: zero incidents.
Kids seem to love Colby, Sailor, and Meadow.
Nicholas told Coffee or Die that the typical active shooter in a school arrived with a plan. The shooter knows he or she will die by suicide or a cop's weapon or will try to run away.
"But they never think about the dog. They're not afraid to die by the gun. They're afraid of the dog getting them and them getting hurt," he said.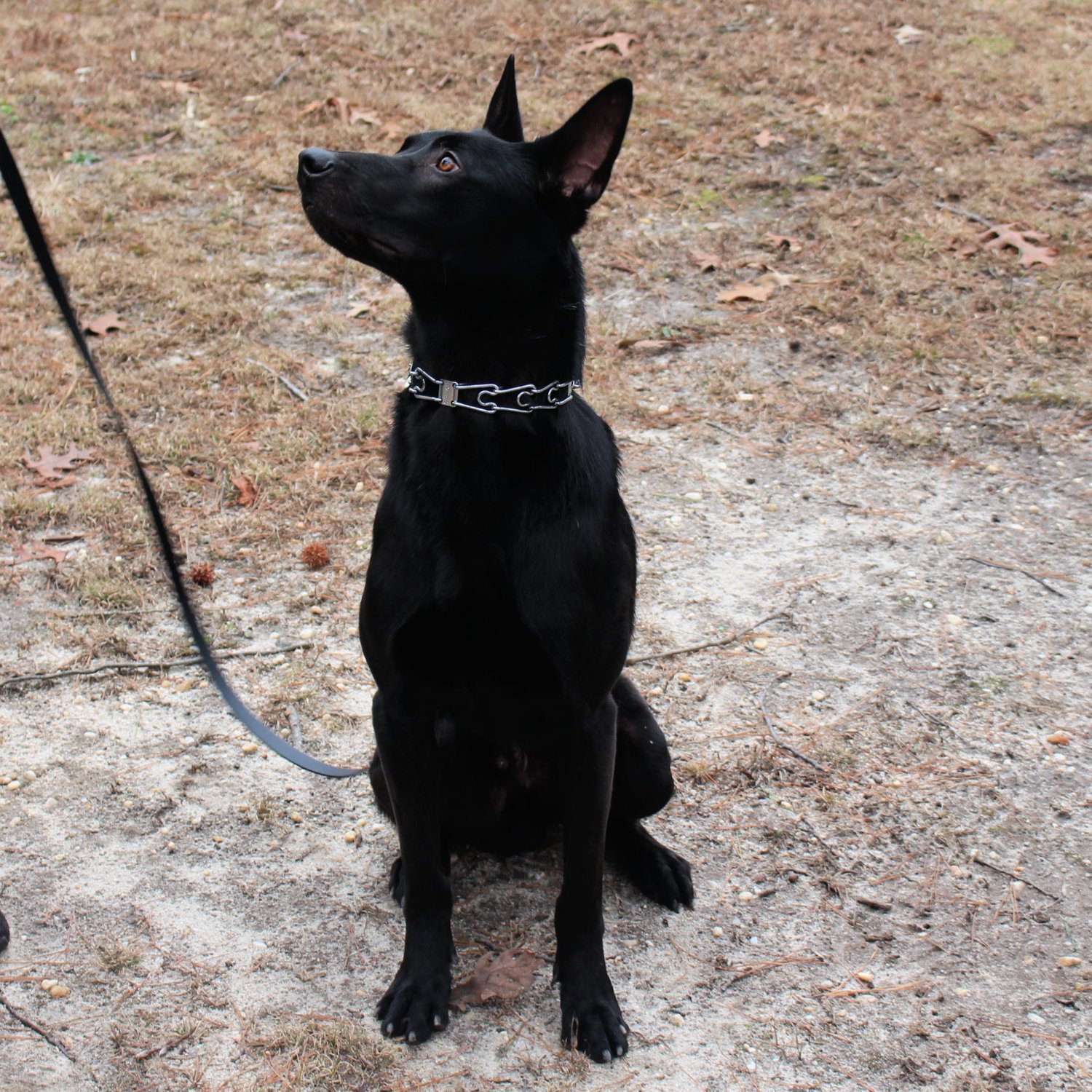 Skool Dogs is a small part of a larger training program Nicholas runs to supply law enforcement and prisons with working canines. While it takes a special dog to take on anti-shooter duties, because they also have to be great around kids, they're cheaper to train than police dogs are.
Police dogs can run more than $30,000 each, but Skool Dogs can train a canine and handler for roughly $25,000. And the dogs don't take a salary or retire with a pension.
"The dog is the easy part. The hard part is picking the perfect handler," said Nicholas.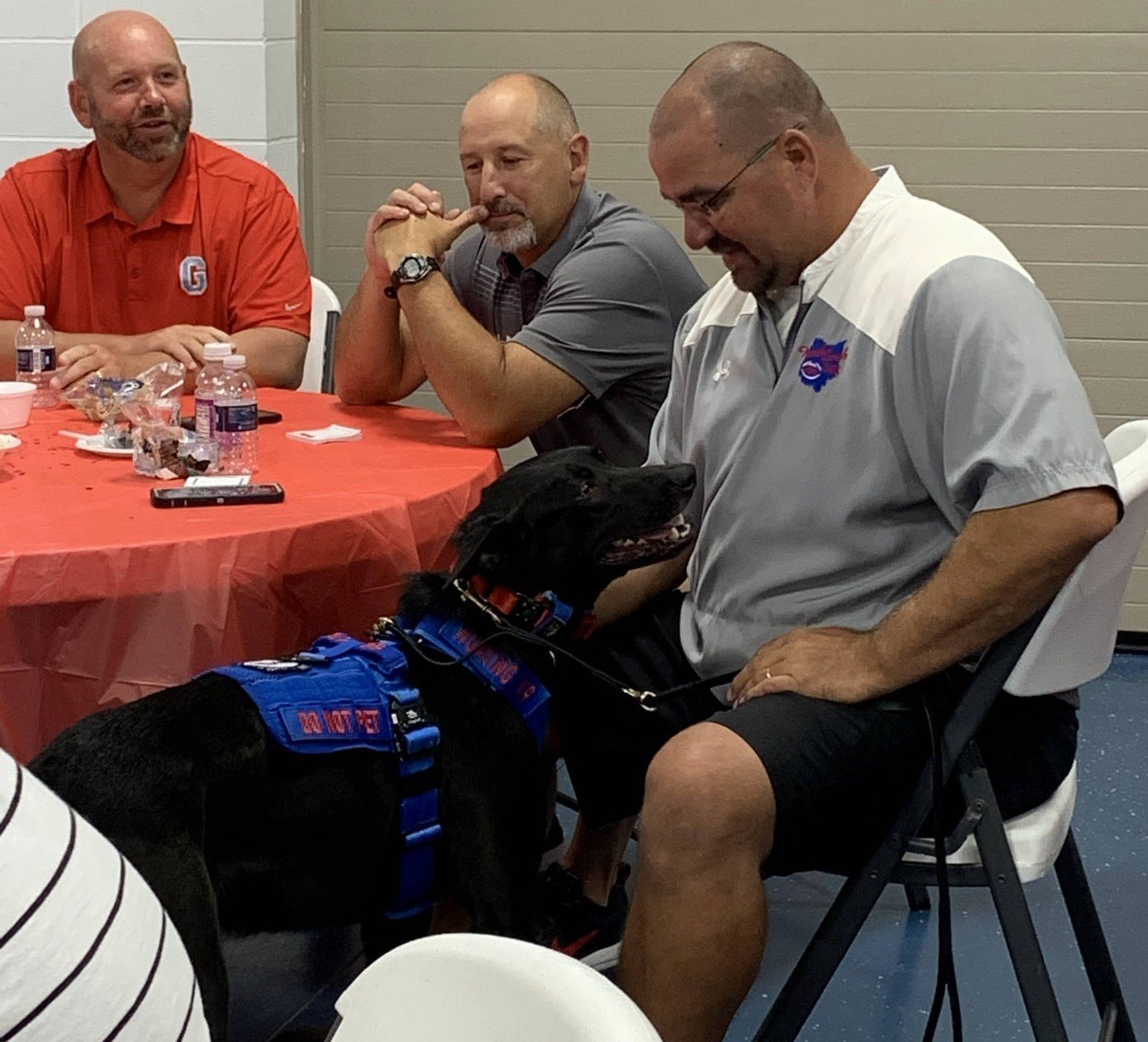 Both Nicholas and Ayers told Coffee or Die that their companies add layers of security to vulnerable schools, but the most effective defense is always to stop a potential shooter before the gunman arrives on campus.
In the military, that's called "left of bang" — identifying a threat and halting or mitigating it before it arrives.
Four years ago, Brandon Roper had that notion in the back of his mind when he founded Operation Paladin in South Jordan, Utah. He wanted to design technology that could help school administrators better detect kids suffering from a wide range of problems — bullying, suicidal thoughts, mental crisis — and if the program also rushed help to someone who might become a shooter, even better.
He was intrigued by research that estimated four out of every five school shooters shared their plans with someone else before they unleashed their attacks, so if they had a way to report threats to someone who would take them seriously, lives might've been spared.
What if school staffers, students, and parents had a way to share information about what they see and hear every day, with an algorithm handling the fire hose of data to pick out the kids in most need of help, while also protecting their civil liberties?
A competitive marksman, firearms instructor, and former math teacher, Roper told Coffee or Die it's "not Minority Report," or "Big Brother spying on kids."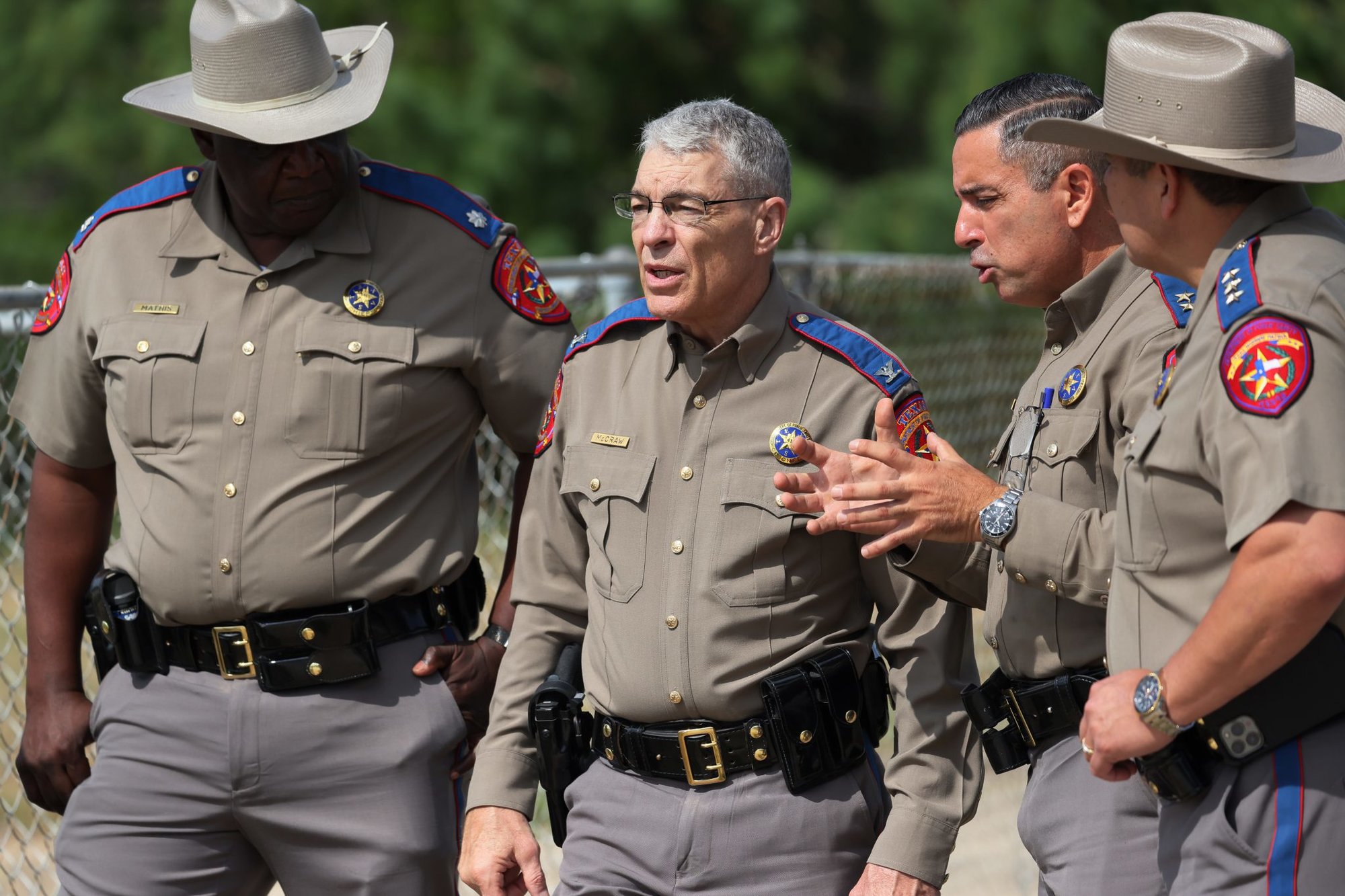 "We're looking for kids that need help," he said. "And they need some kind of intervention. And the logic behind it was that, after certain events, these tragic events occur — whether it's a suicide, or an active shooter in a school — everybody starts putting together the pieces of the puzzle. And everybody starts talking about the warning signs that they saw.
"And so, after it occurs, there's sort of this investigation, people come forward, then all of the pieces of the puzzle start to come together after it's too late. And that's because there's no central depository for information regarding these students that are struggling.
"And if there were, then you end up with a ton of information that's not really actionable. And so the software itself is really what makes this possible, because there are literally algorithms built in that help us determine which students are potentially struggling most. And that's based on these public observations within their environment. So that could be their parents, it could be teachers, coaches, could be the bus driver, all these people who interact with these students on a regular basis."
Partnering with a local nonprofit, the IM Foundation, and with the code written by University of Utah students for a keystone project, Roper's pilot program already is running in Westlake High School in Saratoga Springs, about 30 miles south of Salt Lake City.
Discussions continue on expanding the program to three other schools and then perhaps throughout the district.
Roper took no outside financing. He estimates he sank roughly $500,000 of his own money and the value of his time into the project, which he hopes will eventually aid researchers studying the mental health of schoolchildren.
"Using this software, we're going to be able to gather tons and tons of data used on a large scale," he said. "And over a period of time, we're gonna be able to say, 'Oh, here are the real red flags. And here are, here's what's really, really harmful for the students. Here's what's not as harmful as we thought.' You know what I mean? Like, there's kind of this debate of […] do violent video games perpetrate this sort of thing? Or is it a nonissue? We don't know for sure."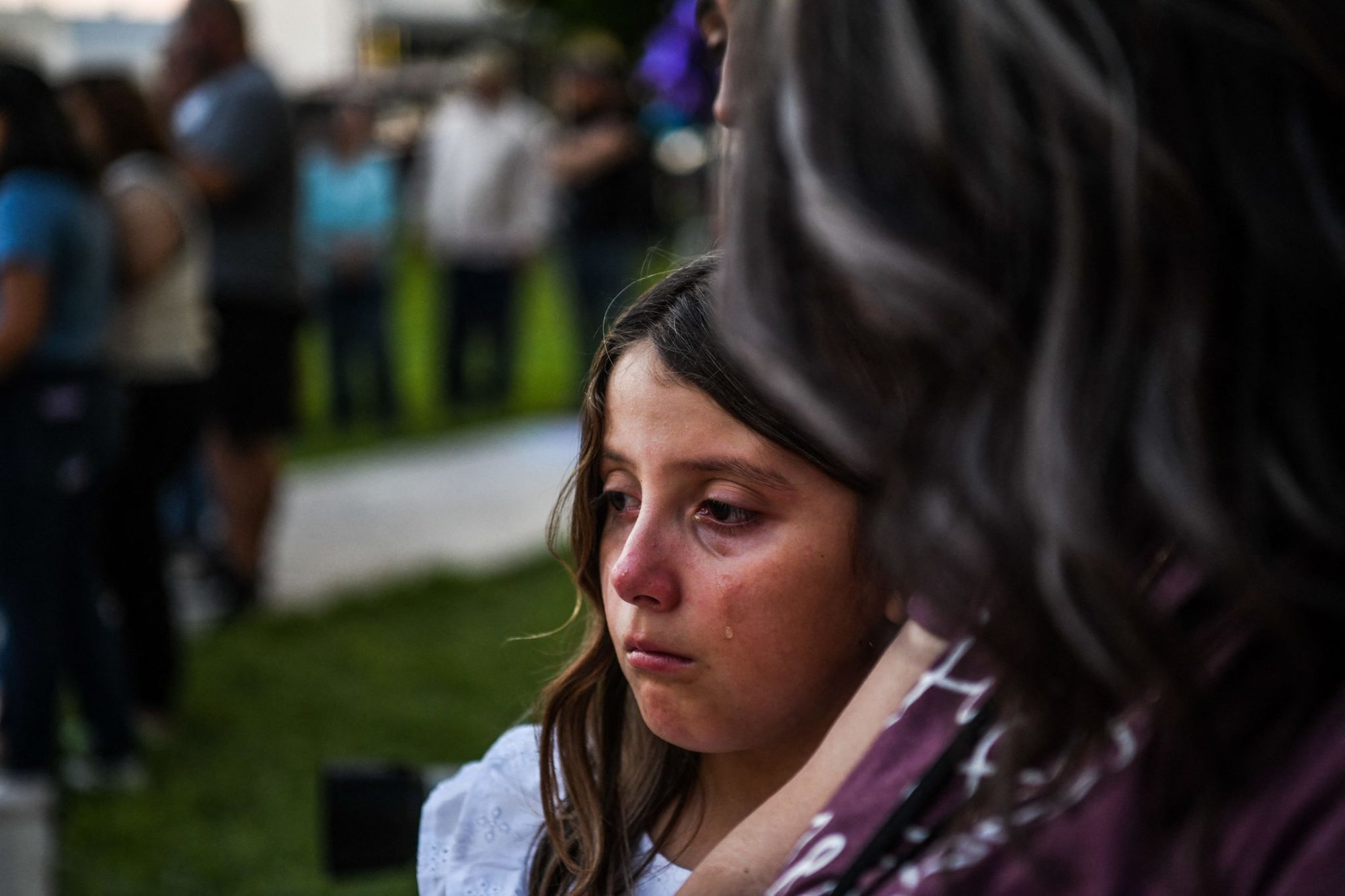 Disclosure: Brandon Roper is a former employee of Black Rifle Coffee Company, the parent company of Coffee or Die Magazine. On Aug. 7, 2018, Roper filed a lawsuit in 3rd District Court of Salt Lake County against Evan Hafer, a Black Rifle Coffee founder, and the company stemming from his concerns about workplace language used in the early days of the firm.
All parties reached a private settlement, and on Jan. 7, 2019, the case was dismissed with prejudice, ending the dispute.
Roper told Coffee or Die that he and Hafer were pals before they worked together and remain friends today, despite the litigation.
"Things went completely way sideways at one point, and then things circled back around. We're friends," Roper said.
Roper told Coffee or Die that he was at Black Rifle Coffee in its early days, when it rose from a handful of employees to more than 100 workers in mere months, and toward the end of his tenure "there was a lot of misunderstanding." Once lawyers got involved on both sides, it became very difficult to stop the escalating proceedings.
"I mean, Evan and I, we kind of joked about how we were along for the ride. And we almost felt like we kind of lost control a little bit of how this disagreement was being handled," he said.
Hafer shared the perspective.
"Brandon and I have always had this great relationship, but once you get lawyers involved it clouds your judgment," he said. "Communicating as friends is always better than communicating through attorneys. You have to give your friends the benefit of the doubt. It [the lawsuit] taught me a couple things: You have to protect your company, but you can't always be looking for the boogie man. He [Roper] is a good guy and has found success outside our company, and good for him. I'm happy for him. Even though we were legally at odds, we were still able to put our friendship back together."
Read Next: