Some American veterans can receive the COVID-19 vaccine even if they don't qualify under one of the high-risk or priority categories, according to Veterans Health Administration officials.
In light of certain constraints of the available vaccines, VA recently issued guidance to its facilities, encouraging local flexibility in offering the COVID-19 vaccine to lower-risk veterans in some cases during the initial phase of administering the vaccine to VA's highest-risk staff and veterans.
"VA's ultimate goal is to offer the COVID-19 vaccine to all health care workers and veterans who choose to be vaccinated," VA spokesman Joseph Williams said. "Risk stratification serves as our overarching guidance, but vaccination on a large scale requires agility and flexibility by VA employees in order to meet the daily threats posed by the COVID-19 pandemic."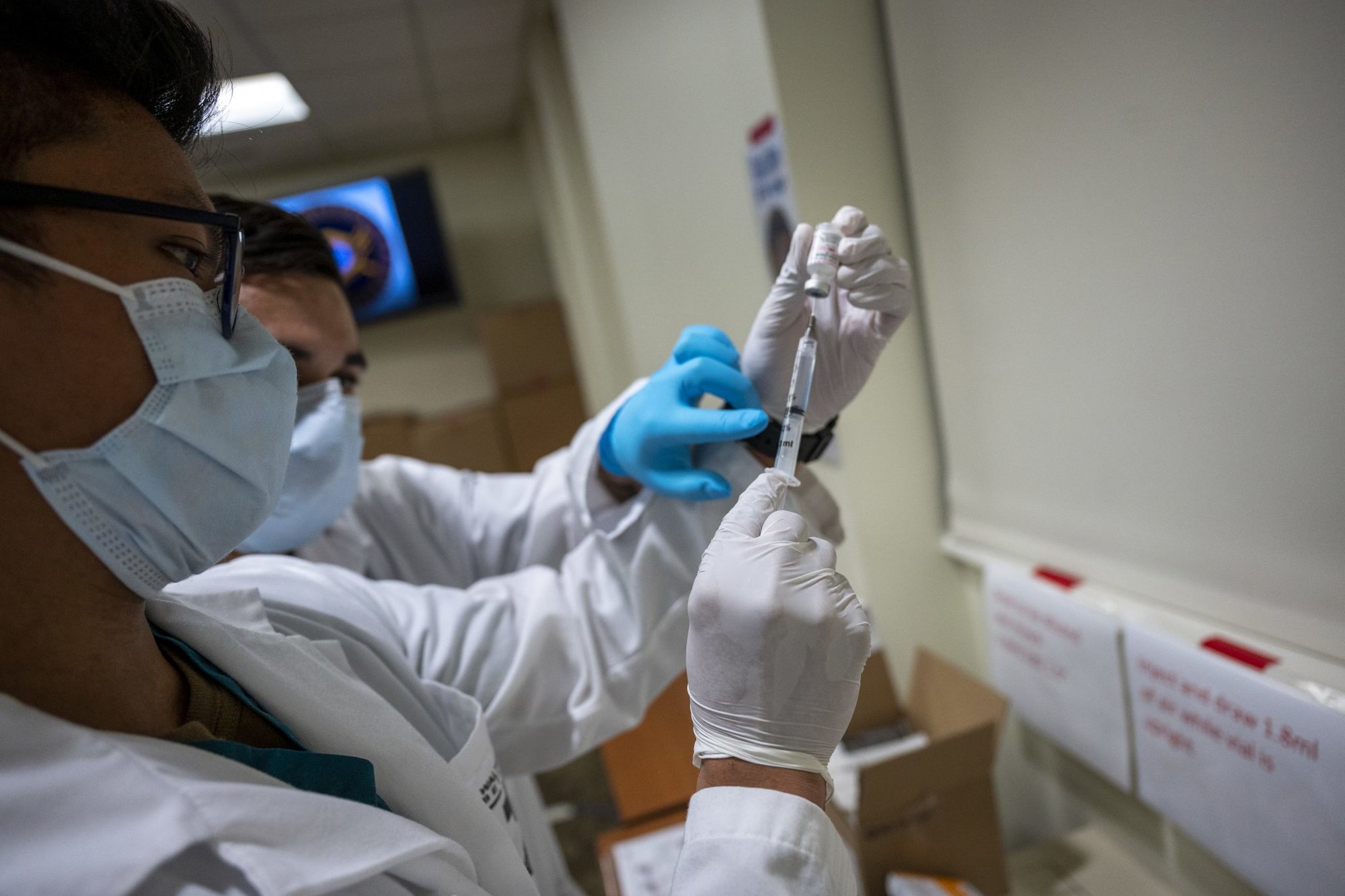 The need to maximize efficiency and access to the vaccine by limiting potential waste prompted the policy, and Williams said myriad constraints affect VA's vaccination goals, including the need to use thawed doses within hours, the potential for wasted vaccines if there are cancellations or no-shows, and the strict transportation and handling requirements that limit the movement of vaccines.
The factors affecting vaccine distribution vary among individual VA Health systems, so openings for low-risk veterans will vary, depending on location.
Coffee or Die Magazine spoke to a 37-year-old Army veteran who received the vaccine at the Manhattan VA Medical Center in New York.
"I had a 3:30 dermatology appointment, and as I was leaving, someone in the lobby told me there were some vaccine doses expiring in an hour, as it was the end of the day," said the veteran, who asked not to be identified by name. "Everyone 65 or older and employees who wanted the vaccine had already gotten theirs, so I received a dose that was expiring at 5 p.m. and was out in about 15 minutes. I was lucky to be in the right place at the right time."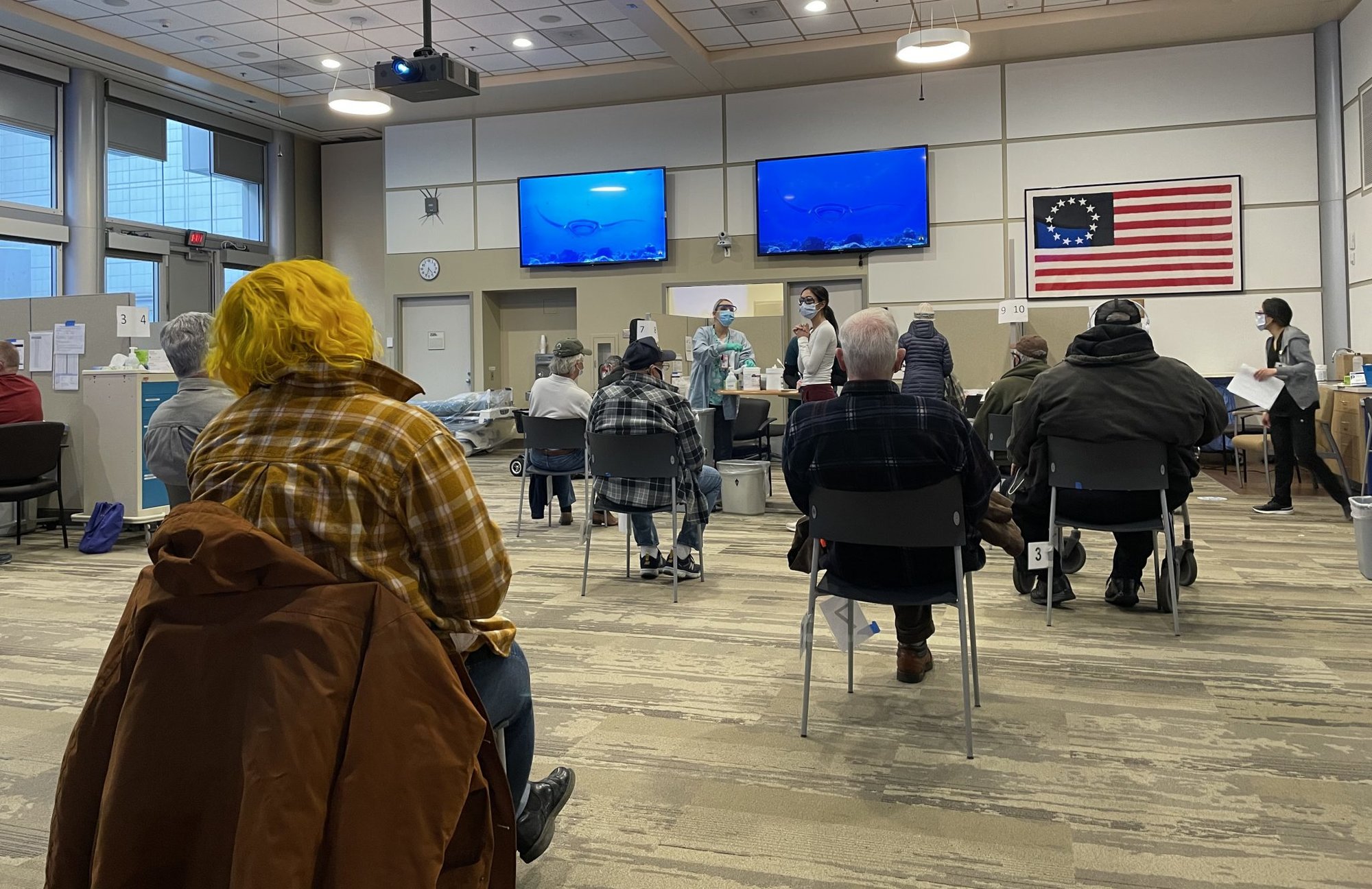 The Portland VA Health system serves approximately 95,000 veterans in Portland, Oregon, where some low-risk veterans have already received their first dose of the vaccine. Daniel E. Herrigstad, public affairs officer for the VA Portland Health Care System, told Coffee or Die Magazine that officials there are reaching out to and scheduling eligible veterans in accordance with guidance from the Centers for Disease Control and Prevention.
"We started with community living center patients, veterans getting dialysis, cancer treatment, and some other high comorbidity patients," Herrigstad said. "In addition, we started vaccinating our staff as we ramped up veteran vaccination plans/activities. Most staff engage with patients or work in patient-occupied areas."
Joshua Callihan, public affairs officer for the Boise VA Medical Center, said officials in Boise are also following the CDC guidance for vaccinating patients and staff while providing the vaccine to some low-risk patients.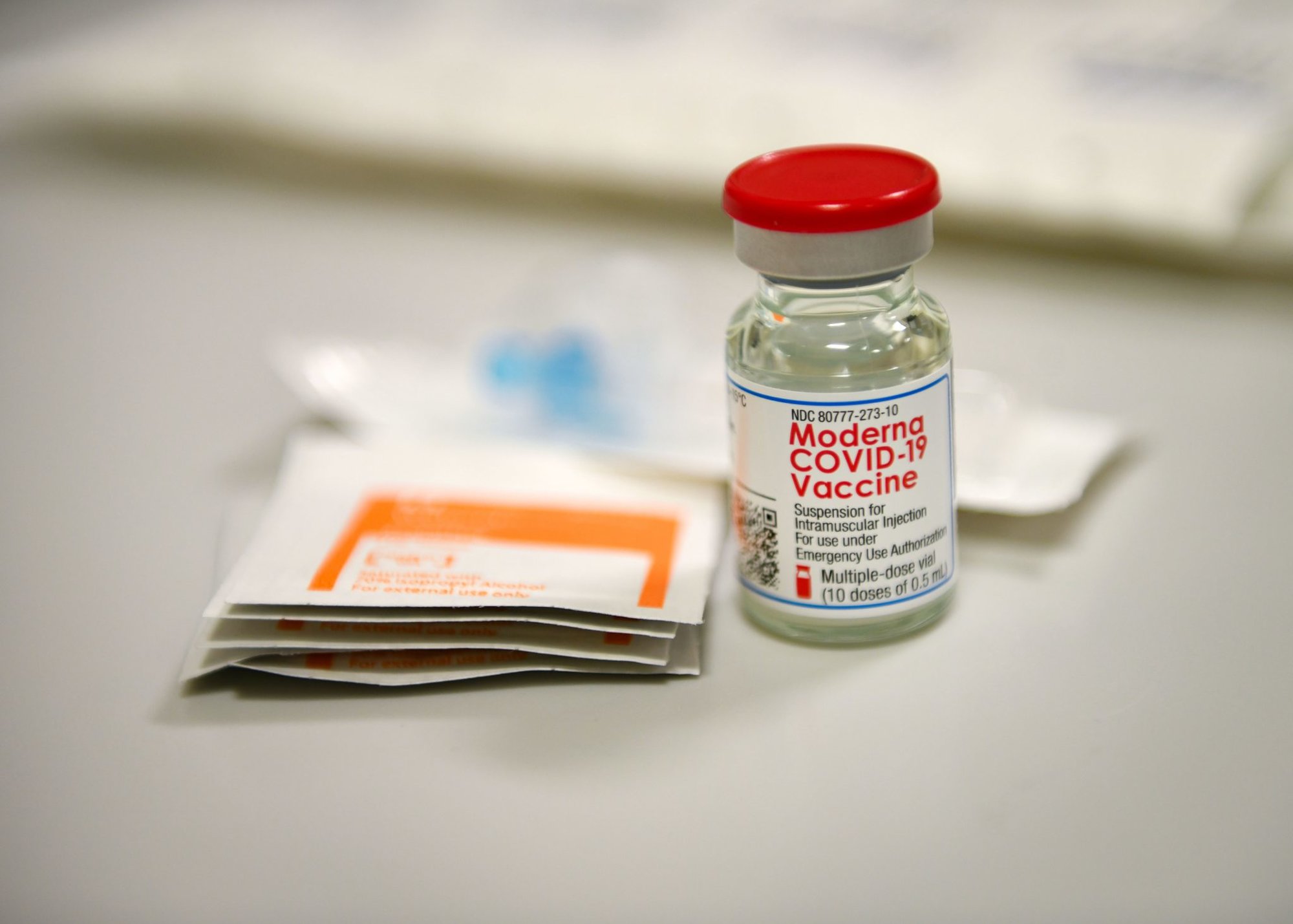 "We are asking high-risk veterans to schedule appointments to receive the vaccine, but when we have openings in the clinic schedule on any given day, we can contact low-risk veterans to fill those gaps," he said.
VA Portland officials have prioritized veterans over the age of 75 and worked their way down in age groups to make sure they are filling all available vaccination appointment slots. Herrigstad said VA Portland has started to reach out to veterans 65 or older to schedule appointments at mass-vaccination sites at the Portland VA Medical Center and its sister facility in Vancouver, Washington. However, logistical challenges related to the Pfizer vaccine's handling requirements have limited capacity at smaller clinics in Salem and Bend, Oregon.
VA Portland created a web-based reservation system, and staff are emailing thousands of veterans at a time in specific age groups, providing a link for them to sign up for a vaccination. Herrigstad said VA Portland officials are asking veterans not to forward the link and to only reserve an appointment if they are in the indicated age group.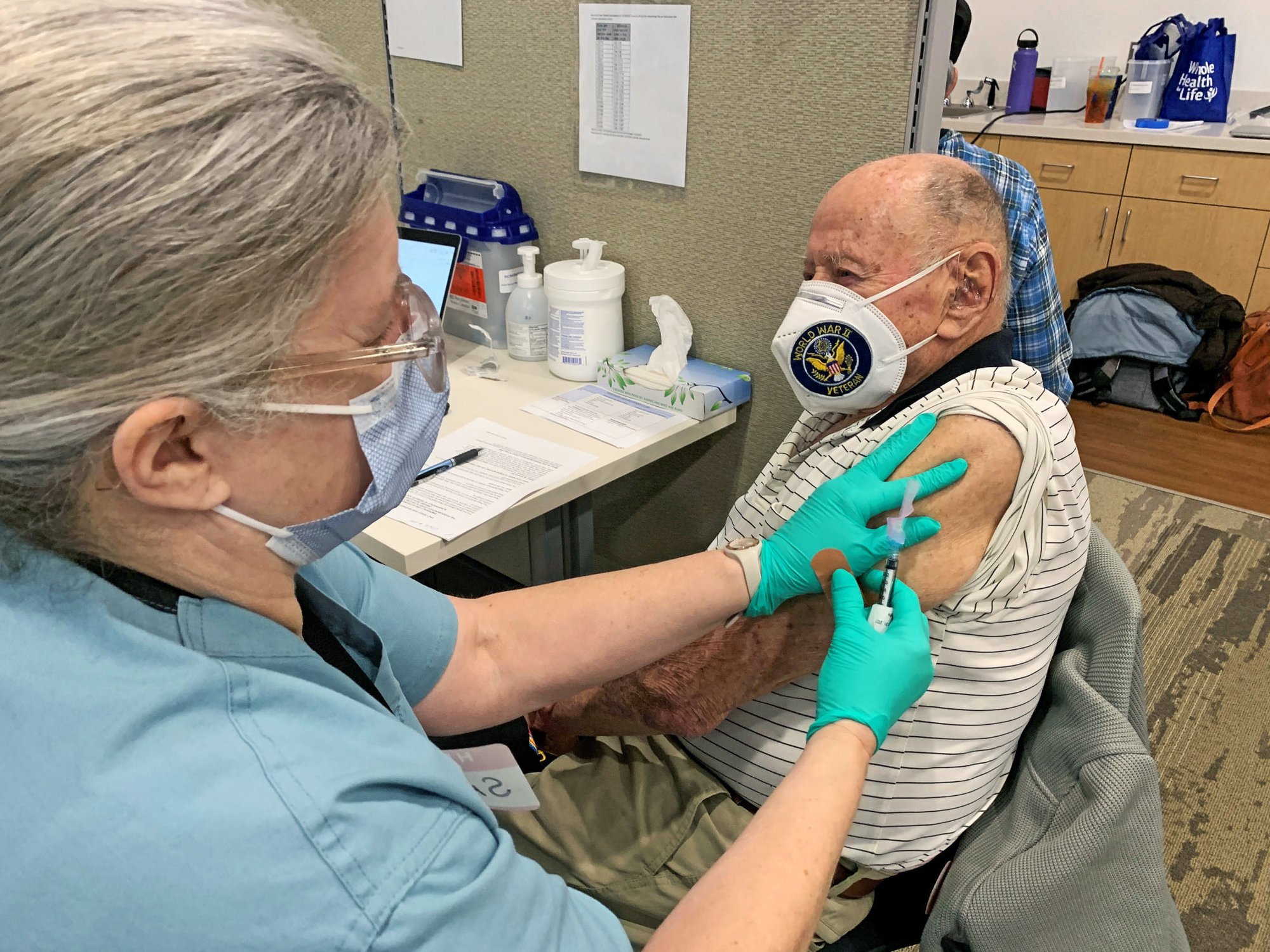 "We are doing our best to manage the people who reserve an appointment and are not in the age groups," he said. "That may include turning them away or, possibly, placing them on a waitlist when they show up. But we also do not want to waste any COVID vaccine. We reconstitute enough vaccine to fill every appointment made."
Veterans enrolled in the VA Health system who are interested in receiving the vaccine can sign up to receive updates using this link. VA will reach out to those who fall within the age ranges they are scheduling for, or to fill any openings caused by cancellations or other constraints. Veterans who are eager to get the vaccine can also email their health providers through the My HealtheVet system to express interest in scheduling a vaccination appointment.
"It can't hurt to let your provider know you want the vaccine," Callihan said. "One of the challenges for us is getting the word out to high-risk veterans and getting them scheduled. But if they're not filling all our slots each day, we want other veterans to step in to maximize access."
Veterans not enrolled in the system can call the VA Health Eligibility Center at 1-877-222-VETS (8387) to enroll. Once enrolled, veterans use the sign-up portal to express interest in the vaccine and get on the waiting list.