A federal website now lets veterans compare patient reviews of care at VA and non-VA hospitals using industry-standard ratings.
The ratings for VA hospitals were recently published for the first time, according to USA Today, and a tool called Care Compare on Medicare.gov now lets veterans see the results alongside those of non-VA hospitals in their areas.
The VA discontinued its own ranking system, which used different standards from those of other hospitals, in late 2019 in an effort to increase transparency.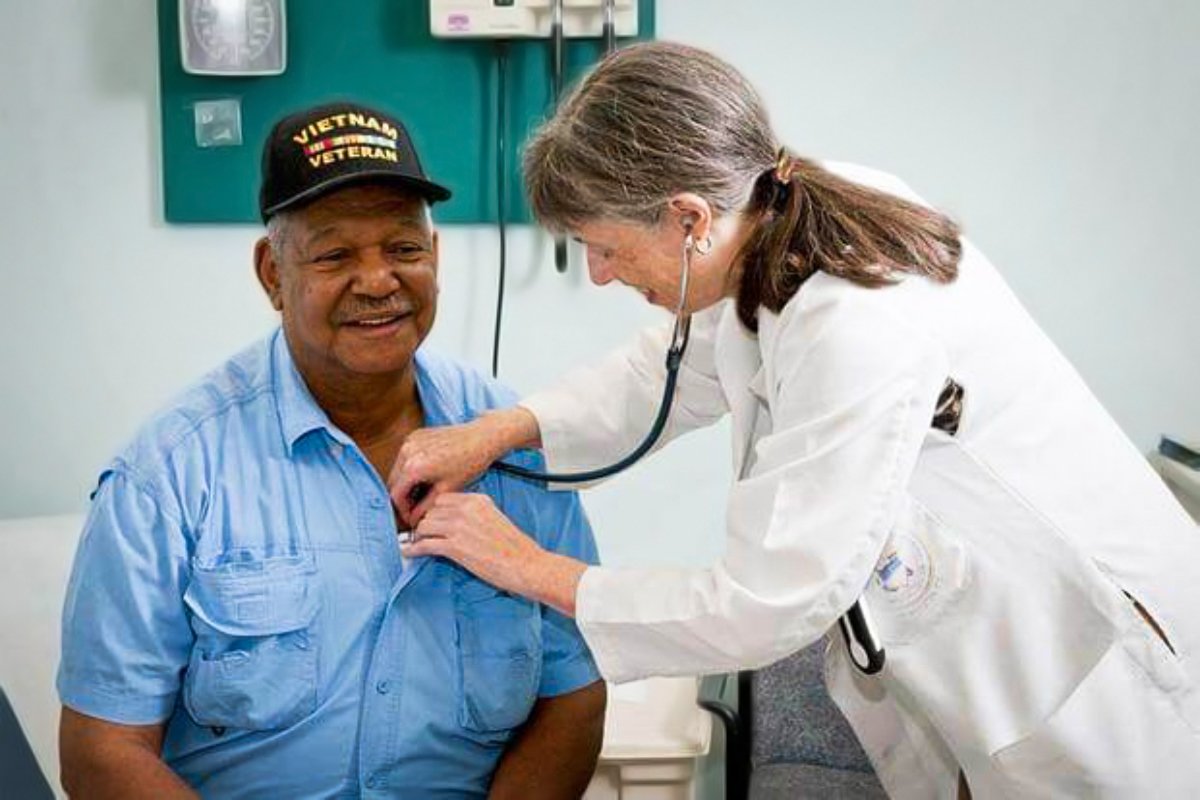 According to USA Today's review of the data, 60 out of 121 VA hospitals listed on Care Compare earned at least four out of five stars in patient satisfaction. VA medical centers with too few patients or data were not included.
Roughly 40% of the total 3,462 hospitals (not just VA medical centers) surveyed in 2019 were rated at least four stars, according to Hospital Consumer Assessment of Healthcare Providers and Systems data.
Patient satisfaction is just one factor in the overall star ratings, which also take such quality measures as death and infection rates into account. Currently, overall star ratings are not available for VA or Department of Defense facilities. VA officials told USA Today they're on track to include more measures on Care Compare and ensure the site features overall star ratings for veterans facilities by 2023.
Read Next: More Than a Million Veterans Could Get Additional GI Bill Benefits Following Court Ruling