The Department of Veterans Affairs announced Monday that all its health care providers must be vaccinated against COVID-19 by late September. The mandate applies to all health care providers who work in Veterans Health Administration hospitals or facilities, visit VHA facilities, or provide direct care to those whom the VA serves.
The order covers doctors, dentists, podiatrists, optometrists, registered nurses, physician assistants, expanded-function dental auxiliaries, and chiropractors, among others, the VA said in a press release.
Each employee now has eight weeks to be "fully vaccinated."
"We're mandating vaccines for Title 38 employees because it's the best way to keep Veterans safe," said VA Secretary Denis McDonough in a release. "Whenever a Veteran or VA employee sets foot in a VA facility, they deserve to know that we have done everything in our power to protect them from COVID-19. With this mandate, we can once again make — and keep — that fundamental promise."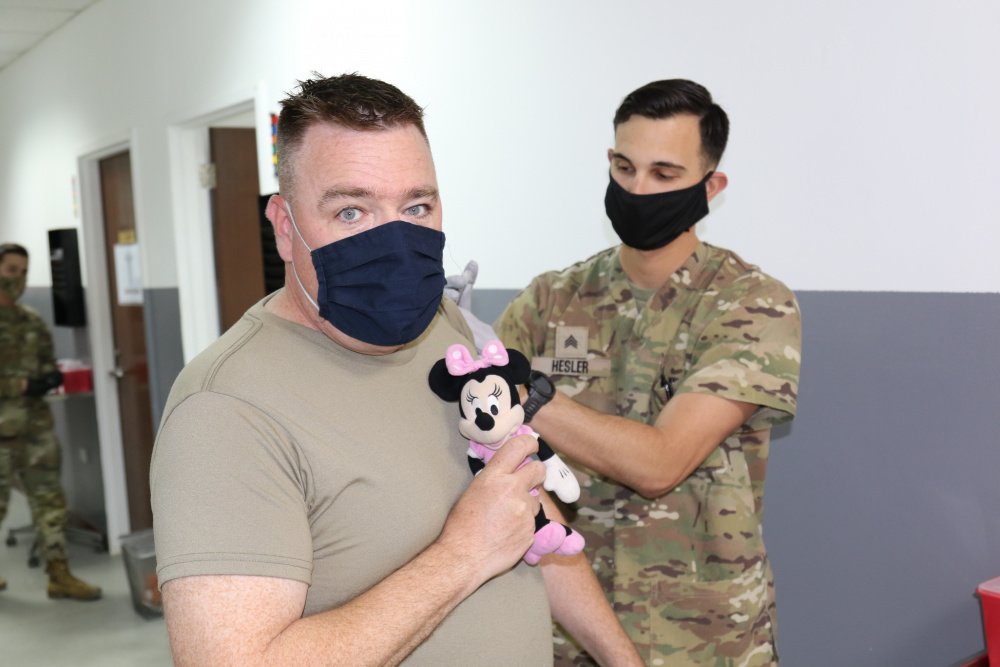 The department's decision mirrors advice from a long list of medical organizations, including the American Hospital Association, the American Medical Association, American Nurses Association, American College of Physicians, and American Academy of Pediatrics.
The VA said four employees from its system had died in recent weeks from COVID-19, "all of whom were unvaccinated." Three, the VA said, died from the Delta variant, a more virulent and more communicable strain of the disease that has spread rapidly in recent weeks among unvaccinated populations. The release said the VA Law Enforcement Training Center also had seen an internal outbreak in recent weeks among unvaccinated people.
The VA vaccine mandate joins a growing surge of mandates in health care organizations across the country. Just in July, at least 20 major hospitals or hospital chains made the shots mandatory, according to Becker's Hospital Review, and one chain — Tennessee-based Ballad Health — said employees will have to wear orange-colored badges if they choose to be unvaccinated. However, that policy was later walked back by Ballad officials. Still, the VA's decision represents a seismic shift in the medical community. The VA's Veterans Health Administration is the largest health care system in the US, with 1,293 health care facilities, including 171 VA medical centers and 1,112 outpatient sites, treating 9 million veterans.
The Centers for Disease Control tracking website reported that, as of Monday, about 70% of the US population had received at least one vaccination dose. However, the CDC is also tracking an ongoing spike in infections, mostly attributable to the Delta variant. The CDC's daily tracking numbers recorded a low of about 11,000 confirmed COVID-19 cases on June 20, but saw a spike that by July 23 drove the national number had surged to over 64,000 (data in the tracker is added on a rolling basis). Deaths have not yet surged as much, though they are on the rise: On July 10, the CDC said the nation was averaging a little over 150 COVID-19 deaths per day; by July 23, that seven-day average had climbed to over 250, with over 410 deaths on July 22.
Numerous reports have documented that those now dying of COVID-19 are almost always unvaccinated.
Read Next: