The Democratic Party leadership in the US House of Representatives, along with a number of major veterans service organizations, are calling for the resignation of Secretary of Veterans Affairs Robert Wilkie after the release of a report from the Office of Inspector General of the VA regarding a complaint of sexual assault against a VA contractor.
Both Speaker of the House Nancy Pelosi and House Majority Leader Steny Hoyer made statements calling for Wilkie's removal, with Pelosi saying, "Secretary Wilkie has not only been derelict in his duty to combat sexual harassment, but has been complicit in the continuation of a VA culture that tolerates this epidemic. He has lost the trust and confidence to serve, and he must immediately resign."
Organizations including AMVETS, Veterans of Foreign Wars, Disabled American Veterans, Iraq and Afghanistan Veterans of America, and the American Legion have all condemned Wilkie.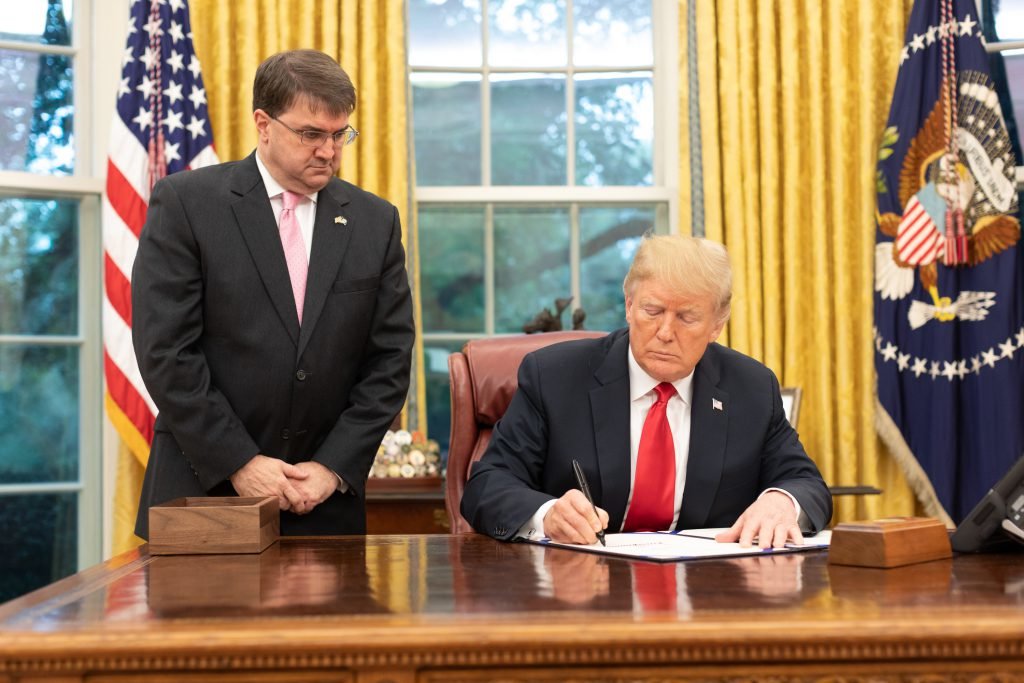 "It is clear that Secretary Robert Wilkie failed to meet the standard that the veteran who came forward with the complaint deserved," said American Legion National Commander James W. "Bill" Oxford in a letter demanding the resignation of Wilkie and his top lieutenants Pamela Powers, James Hutton, and Curt Cashour.
"The VFW can no longer entrust Secretary Wilkie with leading our VA or caring for our veterans. Trust is lost and our veterans cannot wait until January 20, 2021, for a leadership change," said VFW Executive Director B.J. Lawrence.
The OIG began an investigation into Wilkie's conduct in February at the request of House Veterans Affairs Committee Chairman Mark Takano. A member of Takano's staff had reported an incident of sexual assault at a VA medical center, and Takano believed Wilkie had worked to discredit the staff member.
The staff member, Navy veteran Andrea Goldstein, is the senior policy adviser for the Women Veterans Task Force on the Veterans Affairs Committee. On Sept. 20, 2019, Goldstein told VA police that a VA contractor had "bumped his entire body against mine and told me I looked like I needed a smile and a good time." Following an investigation by the OIG and the US Attorney's Office for the District of Columbia, no charges were filed.
After the investigation was closed, Wilkie wrote to Takano, telling him that "the unsubstantiated claims raised by you and your staff could deter our Veterans from seeking the care they need and deserve." The VA then distributed this letter to multiple press outlets, incurring a rebuke from the OIG.
"Neither I nor my staff told you or anyone else at the Department that the allegations were unsubstantiated," wrote Inspector General Michael Missal. "Reaching a decision to close the investigation with no criminal charges does not mean the underlying allegation is unsubstantiated." Wilkie subsequently withdrew his use of the word.
Takano responded by requesting a further investigation into whether Wilkie and other VA officials had attempted to undermine Goldstein's credibility. After the OIG received reports from witnesses that "Secretary Wilkie made nonspecific statements during the joint OIG-USAO criminal investigation suggesting that the veteran who filed the complaint had made similar claims previously," Takano's request was joined by Sens. Richard Blumenthal, Sherrod Brown, Tammy Duckworth, Mazie Hirono, Patty Murray, and Bernie Sanders.
The subsequent OIG investigation produced a report on Dec. 10. The OIG could not substantiate accusations that Wilkie attempted to investigate Goldstein's background to try and denigrate her character or undermine her credibility. The OIG again stressed that this did not mean such accusations were unfounded, simply that "there is no conclusive evidence to either sustain or refute the allegation."
However, two witnesses told the investigators that Wilkie had either attempted to obtain information about Goldstein from DoD sources or implied that he had indeed obtained said information. Former Deputy Secretary James Byrne claimed Wilkie told him Goldstein had filed "at least six EEO-type complaints" during her time in the Navy.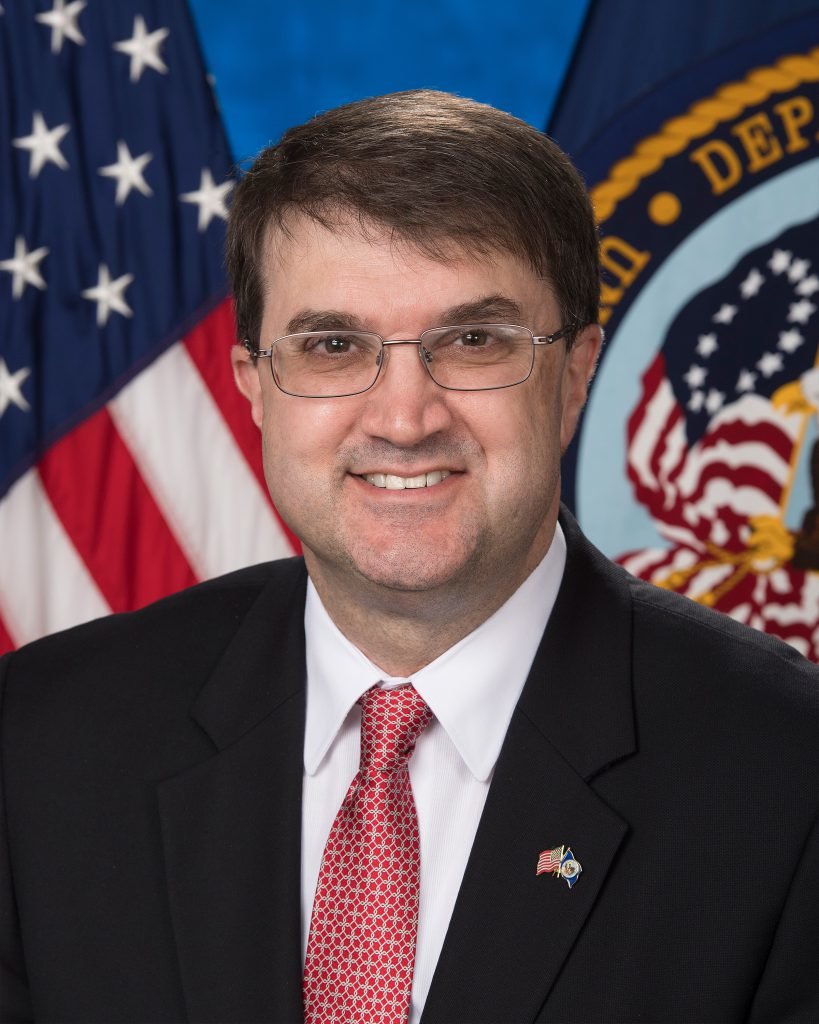 Because Wilkie and other senior VA officials refused to cooperate with the OIG for interviews beyond their initial statements, this alleged event could not be verified. However, Wilkie told OIG investigators in his initial interview that Byrne was the one who had spread the rumor about women in Goldstein's unit "who, when they did not get a good report would file a sexual [discrimination] complaint."
The report did find that VA police had investigated Goldstein before they investigated the contractor. Also, eight VA senior personnel testified that they witnessed "discussions in Secretary Wilkie's presence that involved the veteran's purported history of filing complaints," six of whom claimed Wilkie himself participated in the discussions. One witness reported to The Washington Post that Wilkie described Goldstein as a "serial sexual assault/harassment complainant in the Navy who made baseless allegations, for example, when she was not satisfied with a fitness evaluation."
Another section of the report details claims that Wilkie discussed Goldstein's Navy record with Rep. Dan Crenshaw, who had previously deployed with Goldstein to the Middle East. Wilkie sent an email to Acting Deputy Secretary Pamela Powers and Acting Chief of Staff Brooks Tucker following a fundraising event that read, "Ask me in the morning what Congressman Crenshaw said about the Takano staffer whose glamor shot was in the New York Times."
A spokesperson for Crenshaw responded to the Post by saying, "The notion that anyone at VA reached out to Congressman Crenshaw to dig up dirt on this staffer has no basis in reality. It never happened, and Mr. Crenshaw has never been contacted by anyone at VA about this case."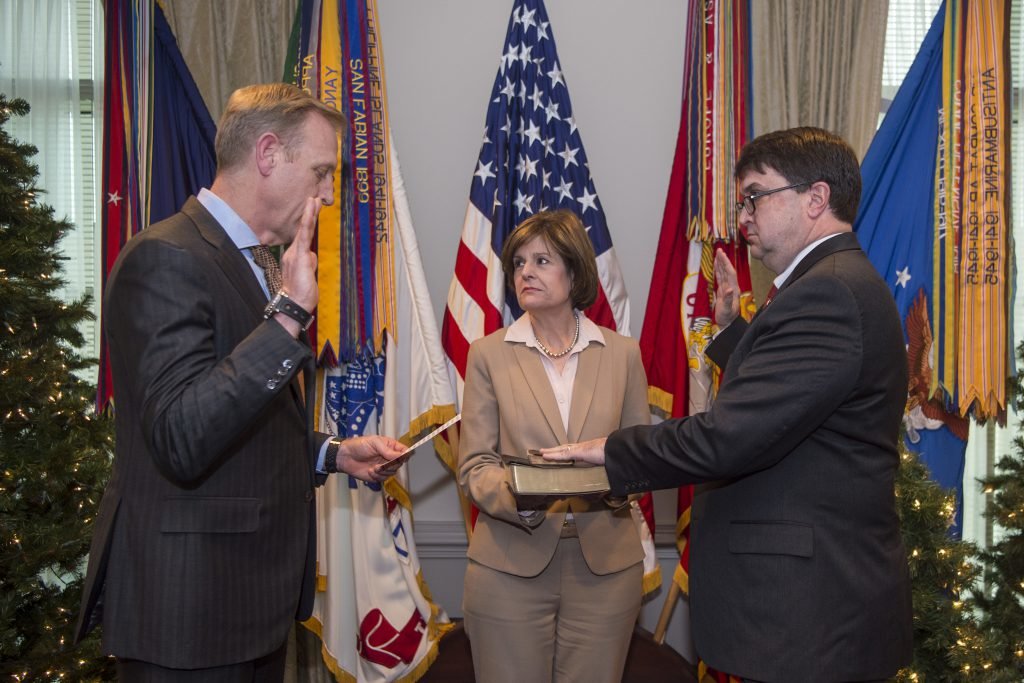 The report also found that members of the VA administration attempted to convince journalists to pursue Goldstein's purported history of complaints, with Deputy Assistant Secretary for Public Affairs Curt Cashour telling a journalist in an off-the-record conversation that they might "want to look into—see—if she's done this sort of thing in the past."
Cashour claimed to have no firsthand knowledge of any other complaints and was basing this suggestion on what he had heard discussed by Wilkie and Assistant Secretary James Hutton. However, Cashour claimed to be speaking purely on his own initiative and not under the direction of Wilkie. Cashour refused further interviews with the OIG.
In the report's conclusion, the OIG stated, "The evidence is replete with examples of VA senior leaders undertaking defensive actions and engaging in confrontational messaging while failing to recognize the need to take corrective action to address known problems." In addition, "The tone set by Secretary Wilkie was at minimum unprofessional and at worst provided the basis for senior officials to put out information to national reporters to question the credibility and background of the veteran who filed the sexual assault complaint."
In a statement, Wilkie indicated he had no plans to resign, saying, "After nearly a year of investigation, interviews with 65 people and analysis of nearly 1.5 million documents, VA's inspector general cannot substantiate that I sought to investigate or asked others to investigate the Veteran. That's because these allegations are false."