Five VA medical centers will soon launch a service dog training pilot program for veterans with post-traumatic stress disorder.
The Department of Veterans Affairs announced Wednesday, March 30, that the pilot program would be available at the following locations:
"There are many effective treatments for PTSD and we're looking at service dog training as an adjunct to those options to ensure Veterans have access to resources that may improve their well-being and help them thrive," VA Secretary Denis McDonough wrote in a press release.
The VA did not state specific dates that the locations would start offering the program.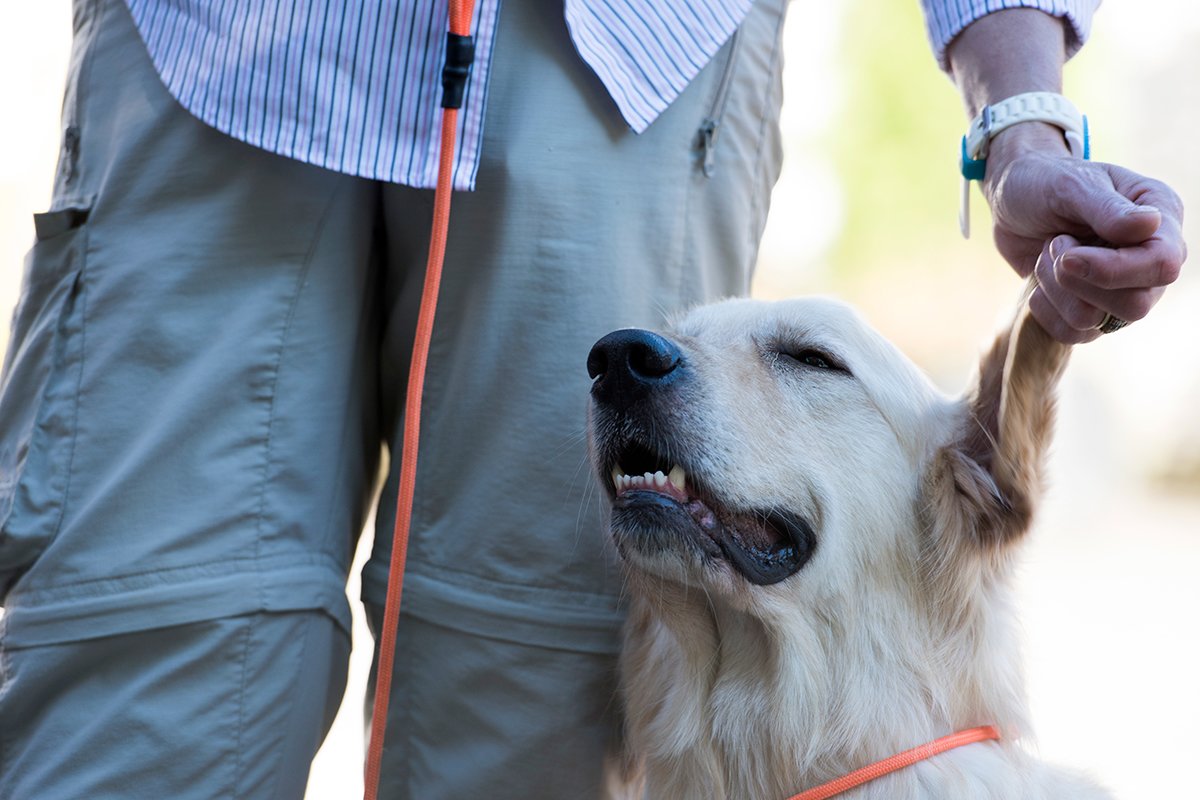 The pilot program is being implemented under the Puppies Assisting Wounded Servicemembers for Veterans Therapy Act, or PAWS Act, which was signed into law in August 2021. The act requires the VA to conduct a five-year pilot program providing canine training to veterans with PTSD.
Veterans will help train potential future service dogs in obedience and specialized tasks. Sessions will be conducted in small group classes over a period of eight weeks. When the program ends, qualified veterans will be able to adopt the dog they helped train.
The VA has not yet decided which organizations will help run the training.
Clinicians at each medical center will determine whether interested veterans are eligible to participate in the program. Veterans must be enrolled in the VA health care system, diagnosed with PTSD, and recommended by a VA mental health care provider or clinical team before they can be considered.
Participation is free for veterans. The Congressional Budget Office estimates the program will cost the VA approximately $30 million through 2026, with costs including training and veterinary health care. The CBO also estimates 150 veterans will participate in the program each year at an average cost of $27,000 per person.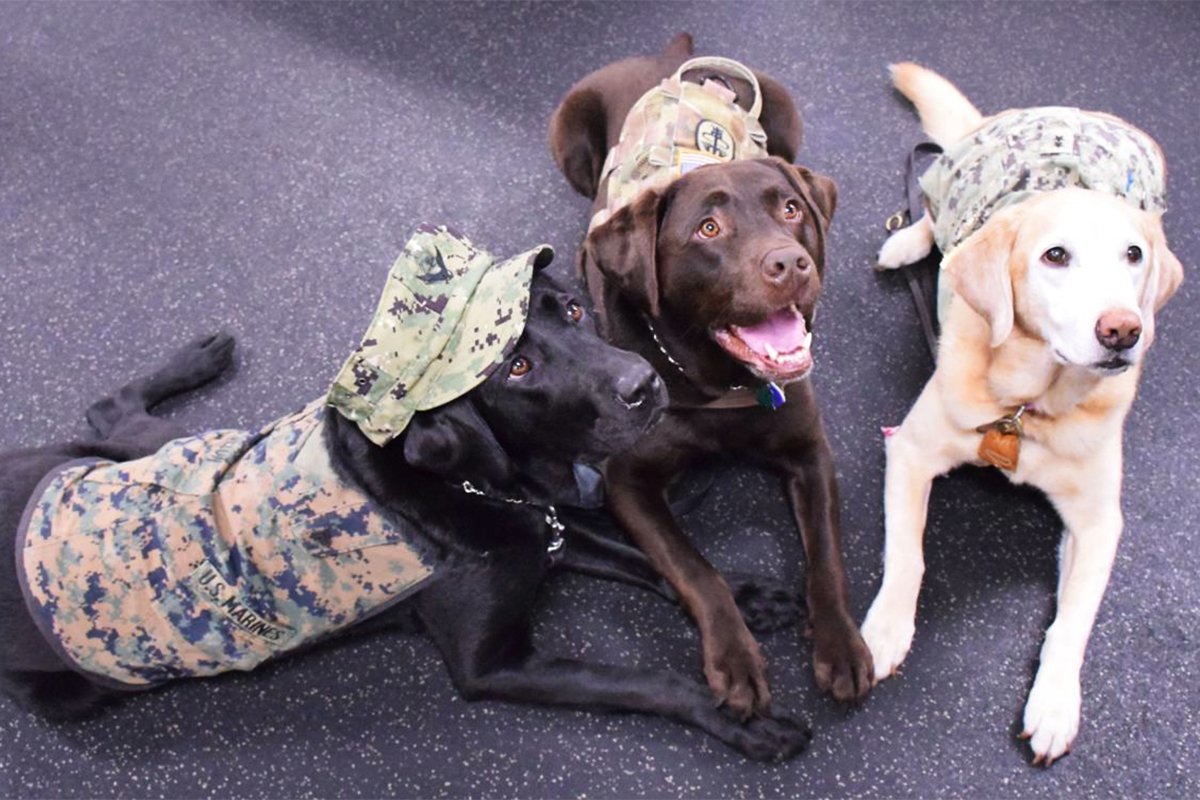 The VA already covers some service dog-related costs for veterans with certain physical disabilities, but in recent years veterans advocates and lawmakers have called for the department to provide service dogs to veterans suffering from mental health issues as well.
A VA study published in 2020 found that service dogs had a moderately beneficial impact on veterans' mental health. Researchers studied 227 veterans, looking at outcomes for participants paired with service dogs trained to support people with post-traumatic stress disorder, and for participants with companion dogs classified as emotional support animals.
Both animals appeared to help decrease their owners' PTSD symptoms, but the results were more pronounced in the service dog group. Veterans paired with service dogs showed fewer suicidal behaviors and ideation, according to researchers.
However, at the end of the study, there had been no change in participants' level of disability or physical health, regardless of whether they had been paired with a service dog or companion animal.
"While both groups appeared to have experienced some benefit, an improvement in overall disability and quality of life among veteran participants with PTSD was not observed with the provision of a service dog relative to provision of an emotional support dog," the researchers wrote.
Read Next: