The Department of Veterans Affairs announced Thursday, Aug. 12, that it would expand its existing coronavirus vaccine mandate to apply to most employees, contractors, and volunteers who work in or visit Veterans Health Administration facilities or otherwise come into contact with VA patients and health care workers.
In July, the VA announced all health care providers must get vaccinated against COVID-19. The previous order covered doctors, dentists, registered nurses, and other Title 38 employees.
The new order applies to Hybrid Title 38 and Title 5 health care workers such as psychologists, pharmacists, social workers, nursing assistants, physical therapists, peer specialists, engineers, housekeepers, and other clinical, administrative, and infrastructure-support employees, according to the VA. Employees and volunteers affected by the expanded mandate have eight weeks to provide proof of vaccination.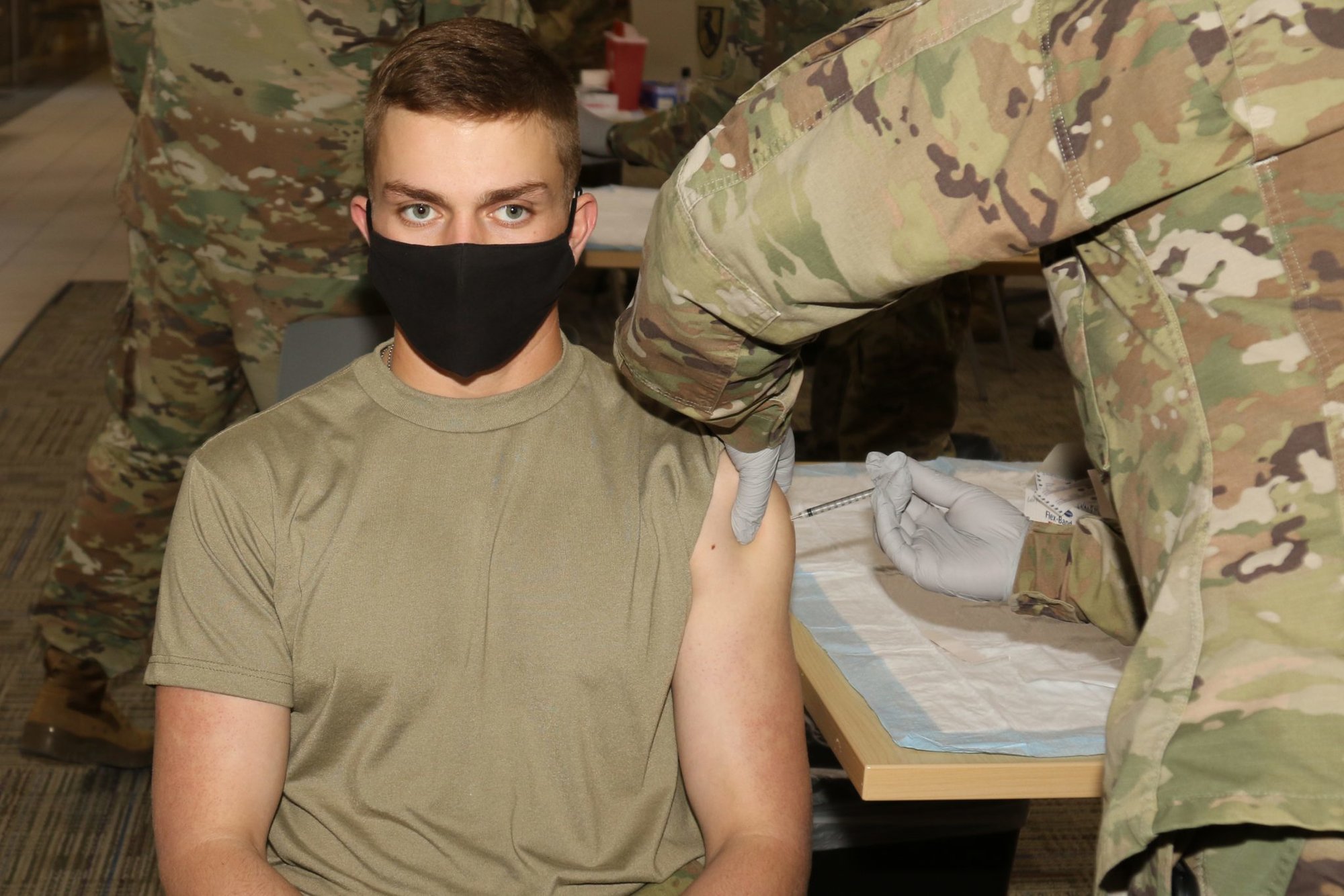 VA Secretary Denis McDonough said in a press release his department was folding most workers and volunteers into the mandate partially because of the spread of the Delta variant, which is now the predominant strain of the coronavirus in the United States.
"This pandemic is not over and VA must do everything in our power to protect Veterans from COVID-19," McDonough said in the release. "With this expanded mandate, we can once again make — and keep — that fundamental promise."
Earlier this week, a memo from Secretary of Defense Lloyd Austin announced a vaccine mandate for US military and Department of Defense employees would take effect in mid-September.
About 71% of US adults have received at least one dose of the vaccine so far, according to the Centers for Disease Control and Prevention. However, the CDC noted the Delta variant was nearly twice as contagious as previous variants and could be spread by fully vaccinated people. The vast majority of serious and fatal infections are among unvaccinated individuals.
Read Next: