This article was originally published Jan. 4, 2021, on Sandboxx News. Follow Sandboxx News on Instagram.
Vaccination against the Coronavirus for US troops stationed in Europe has begun in earnest with the COVID-19 vaccine.
So far, the vaccine (the version by Moderna) is available in DoD medical installations in Germany and the United Kingdom. Troops stationed in Belgium, Italy, Portugal, and Spain will start receiving the vaccine this week. In total, the COVID-19 vaccine will be available in 28 installations across nine countries where US troops are permanently stationed.
Like in the States, priority goes to troops and civilians working in healthcare, with the rest following soon thereafter. At this point, the US European Command encourages the families of troops to seek out their local, host-nation primary health physician for information on how to receive the COVID-19 vaccine.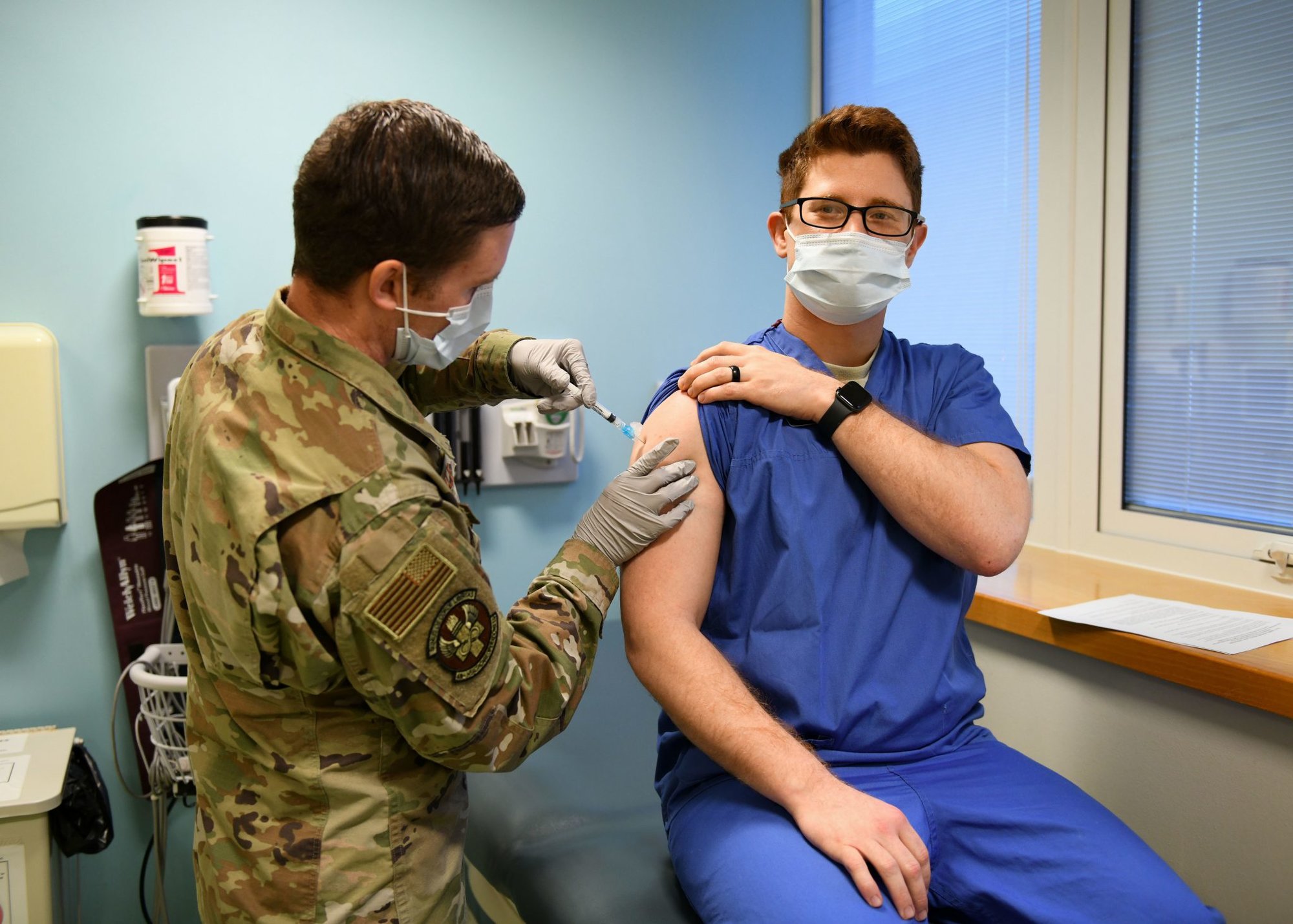 "Getting everybody immunized allows us to move back to, essentially, a sense of normalcy in terms of how we interact with each other," said Brigadier General Mark Thompson, the Commanding General of Regional Health Command Europe.
As of January, the COVID-19 vaccine is voluntary because it was approved by the Federal Drug Administration during an emergency. However, in the future, and as the FDA has more time and data, the vaccine might become necessary for all or at least for many servicemembers.
"While the speed at which this vaccine was developed is unprecedented, the thorough research showing its safety and efficacy is compelling. I would encourage all eligible personnel to get this vaccine when it is offered," said Navy Captain Mark Kobelja, US European Command's surgeon general, in a press release.
Combatant Commands have also set up Q&A articles to demystify the vaccination process and clear any rumors around the COVID-19 vaccine.
But for US troops stationed overseas, defense against the deadly pandemic isn't solely an American concern. For example, in Italy, which was devastated by COVID-19 during the first wave, the US government has donated tens of millions of dollars to the Italian healthcare system, while private US corporations and federal agencies have provided additional funds.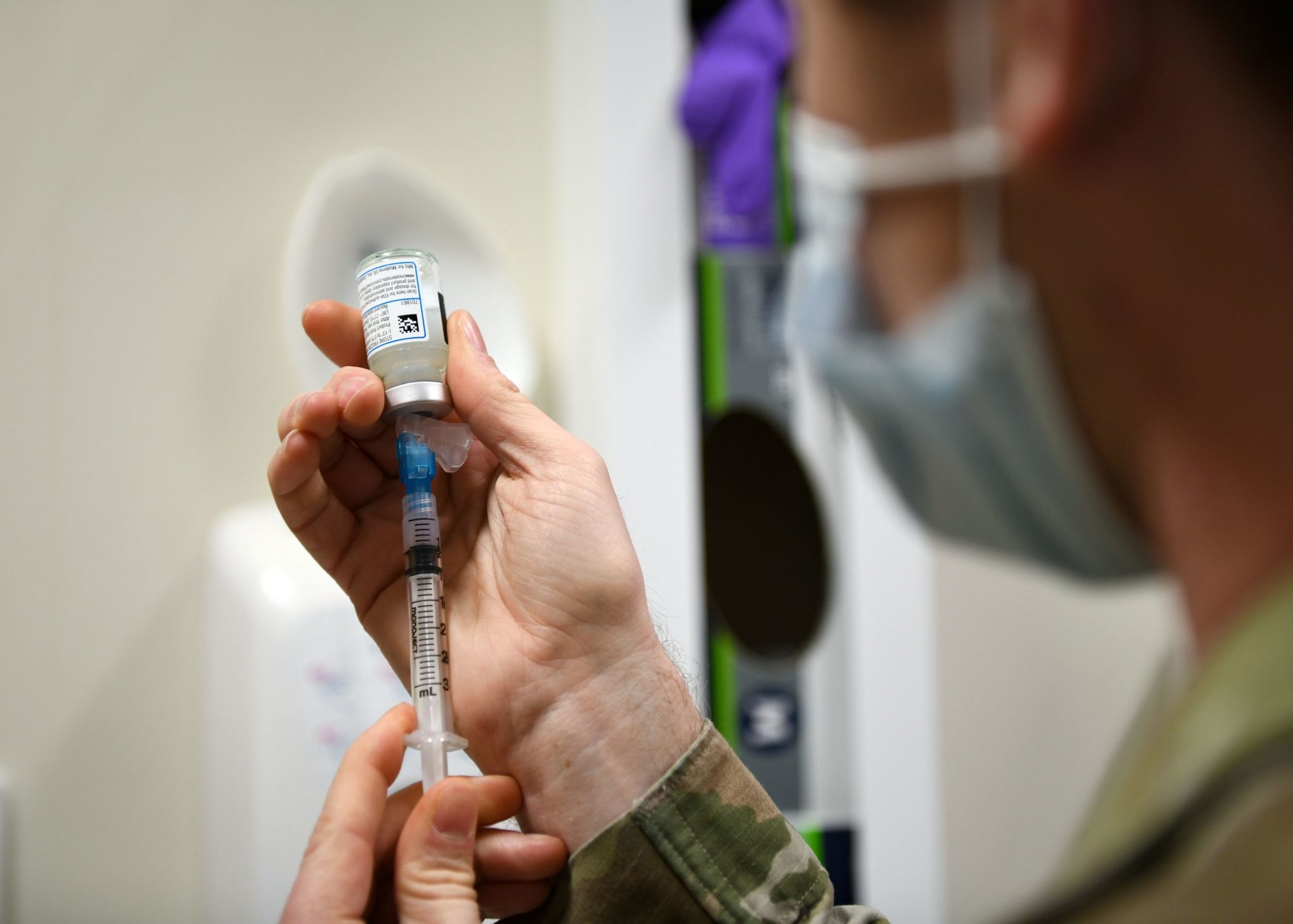 Just before the year ended, US forces stationed in Sicily, in southern Italy, donated personal protective equipment worth almost $1.5 million to local hospitals.
"It is an honor and privilege to facilitate these donations. We hope they will contribute to our united fight against this disease by assisting the front-line workers in local hospitals," said Captain Kevin Pickard, commander of the Naval Air Station Sigonella, in a press release. "For over 60 years, the Sailors and families assigned to NAS Sigonella have proudly called Sicily home. Together, we will always stand with our Sicilian family as neighbors and allies. We have, and will continue to, stand together in response to this pandemic, and we will emerge stronger."
Several high-ranking officials and officers have already received the COVID-19 vaccine, including acting Defense Secretary Chris Miller, Deputy Secretary of Defense David Norquist, Chairman of the Joint Chiefs of Staff General Mark Milley, Vice Chairman of the Joint Chiefs General John Hyten, and Senior Enlisted Advisor to the Joint Chiefs Ramon Colon-Lopez