If today is like most days in 2021, COVID-19 will kill a police officer.
Since the beginning of the year, America has averaged more than one death daily among its law enforcement officers, according to data compiled by the National Fraternal Order of Police.
That's 336 funerals since New Year's Day and 578 since the global pandemic began.
For every officer killed by a gunman this year, COVID-19 will take 10 more, if the grim trend continues.
That death count helped spark a widespread effort by federal and state agencies to prod first responders on the front lines against coronavirus to get vaccinated against the disease.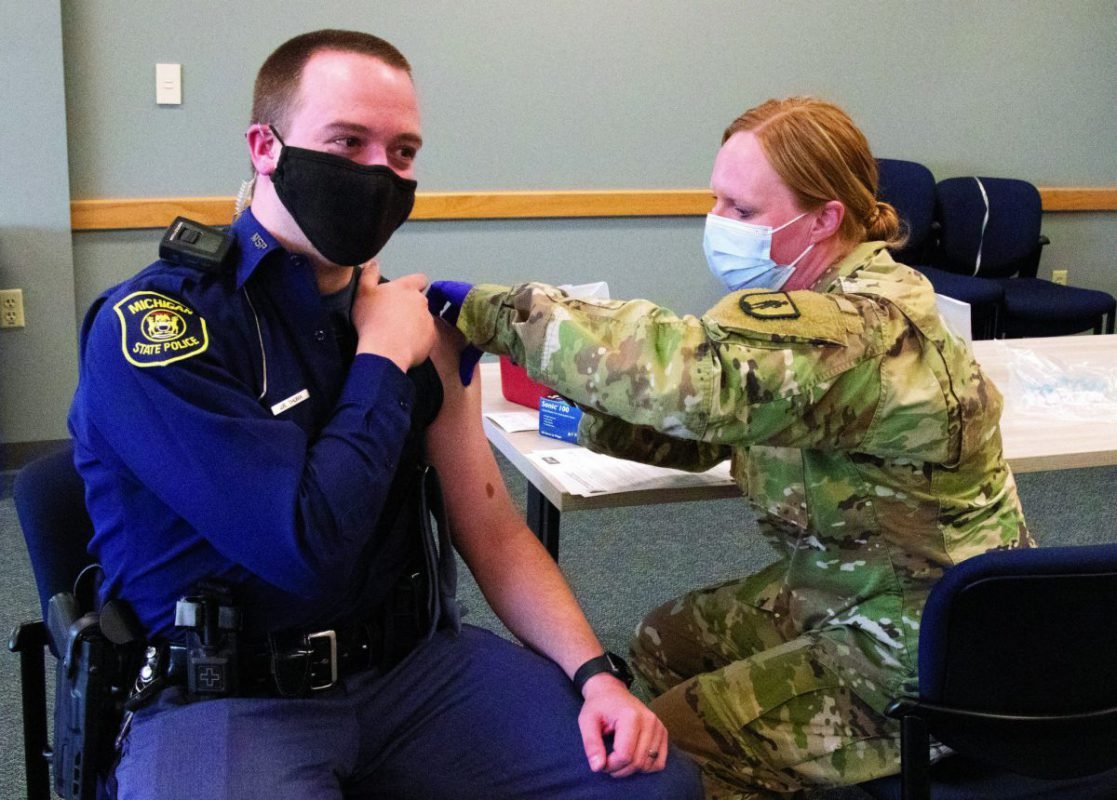 It also triggered a counter-reaction to make sure government doesn't force the issue.
Chicago's FOP now threatens to sue the city if COVID-19 vaccines are mandated for police, something Mayor Lori Lightfoot has vowed to accomplish by mid-October.
"This has literally lit a bomb underneath the membership," Chicago FOP president John Catanzara told the Chicago Sun-Times. "We're in America, G-ddamn it. We don't want to be forced to do anything. Period. This ain't Nazi f—ing Germany."
The National FOP's public outreach on the issue hasn't been as salty, but the union's leaders continue to back cops who shun the shot.
"The position of the National FOP is that the vaccine works, and we strongly suggest that anybody who can get it should. We are a union. We don't tell people what to do," spokeswoman Jessica Cahill wrote in an email to Coffee or Die Magazine.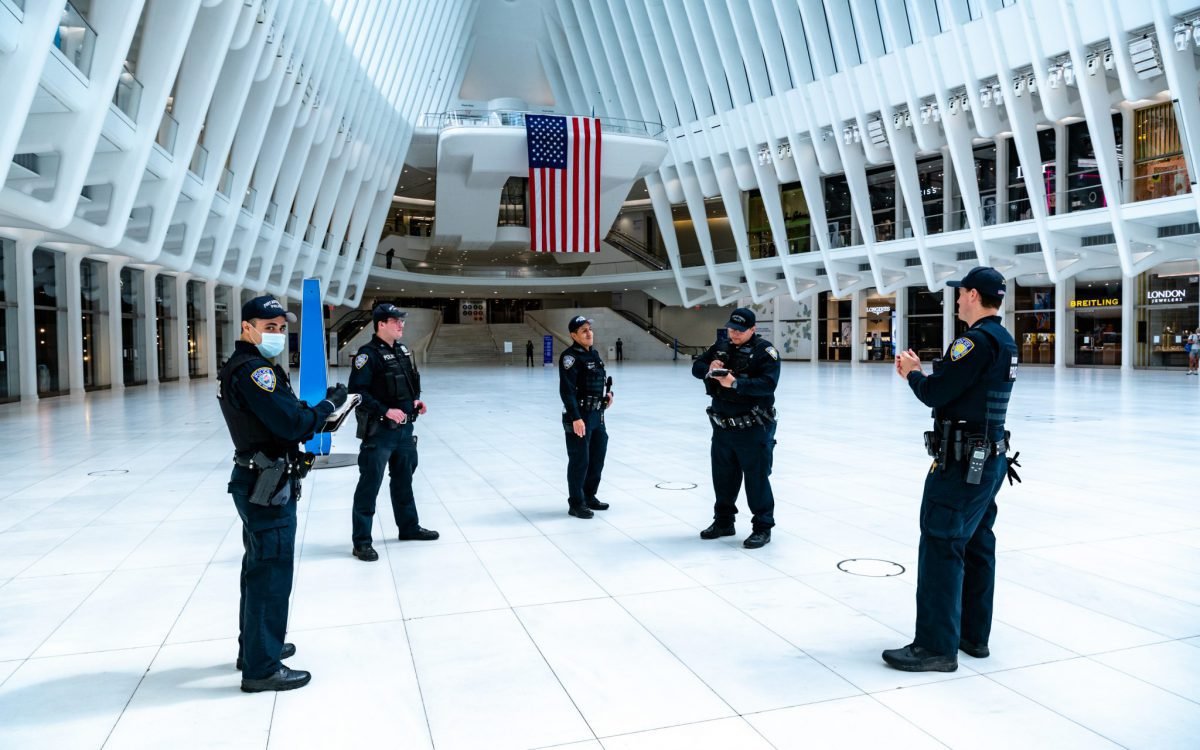 While a recent Q&A memo circulated by FOP to its 56,000 members concedes that a recent US Supreme Court decision gives the government the power to order public employees to receive COVID-19 immunizations, it condemns "any suggestion of a vaccine mandate from any organization, employer, or government agency."
That message seeking to balance public safety with personal choice echoes in the Texas city of Vernon, too.
"For us, I think it's individual preference," Capt. Wayne Hodges of the Vernon Police Department told Coffee or Die. "Our chief nor city asks if we have or haven't been vaccinated."
Hodges estimated his force was split evenly between officers who were vaccinated and those who weren't, which mirrored the larger Lone Star State population.
According to the latest data from the Centers for Disease Control and Prevention in Atlanta, 56% of Texans above the age of 12 are fully vaccinated, and 68% have received at least one shot.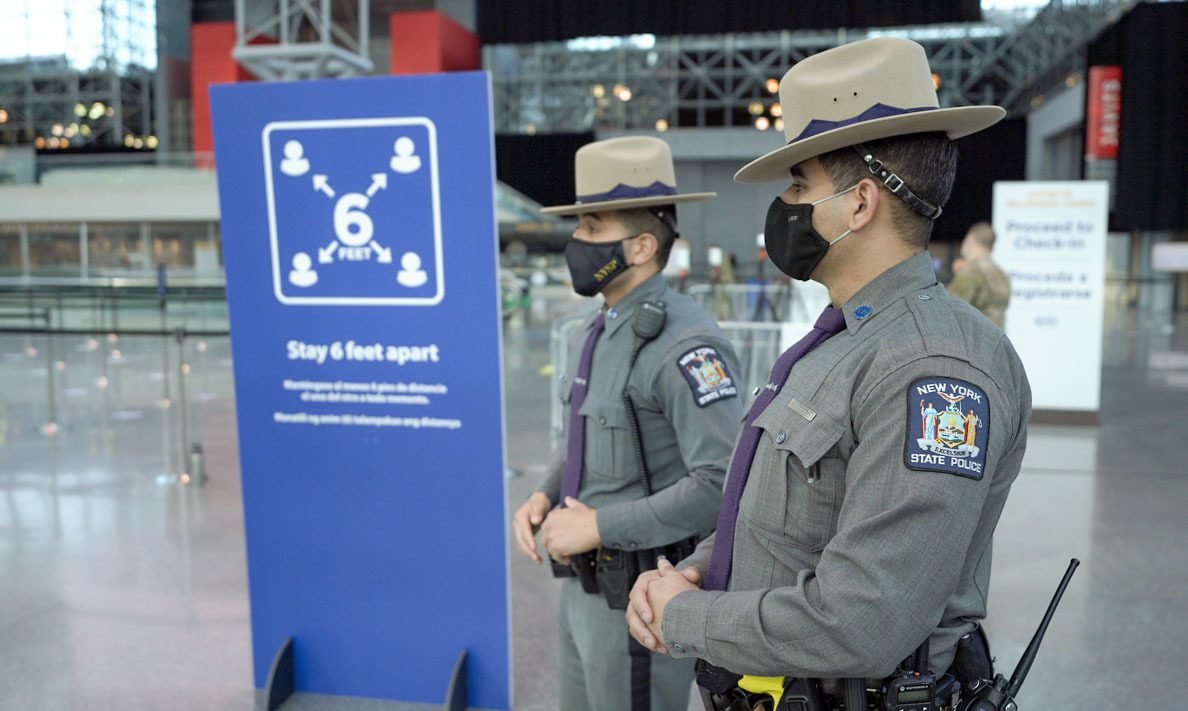 The CDC counts more than 3.5 million Texans who've caught COVID-19 since the pandemic began, and Hodge's wife was one of them.
She spent a week in bed and he quarantined, following his city's policy at the time.
"So I was constantly around her and checking on her, taking care of her," he said. "I didn't wear a mask or gloves or anything. I never showed any symptoms, never got sick, never had a [positive] test result, and I had to get tested like four times."
Unlike Chicago's leaders, Texas Gov. Greg Abbott took an anti-mandate stand. The Republican banned any state or local mask and COVID vaccine mandates and urged his state's legislators to turn his order into law.
"Yes, we have a very conservative governor, which I appreciate," Hodges said. "I don't think people are stupid for getting vaccinated. My oldest daughter did. She tells me I need to.
"But I also don't think people are stupid for not getting it, either."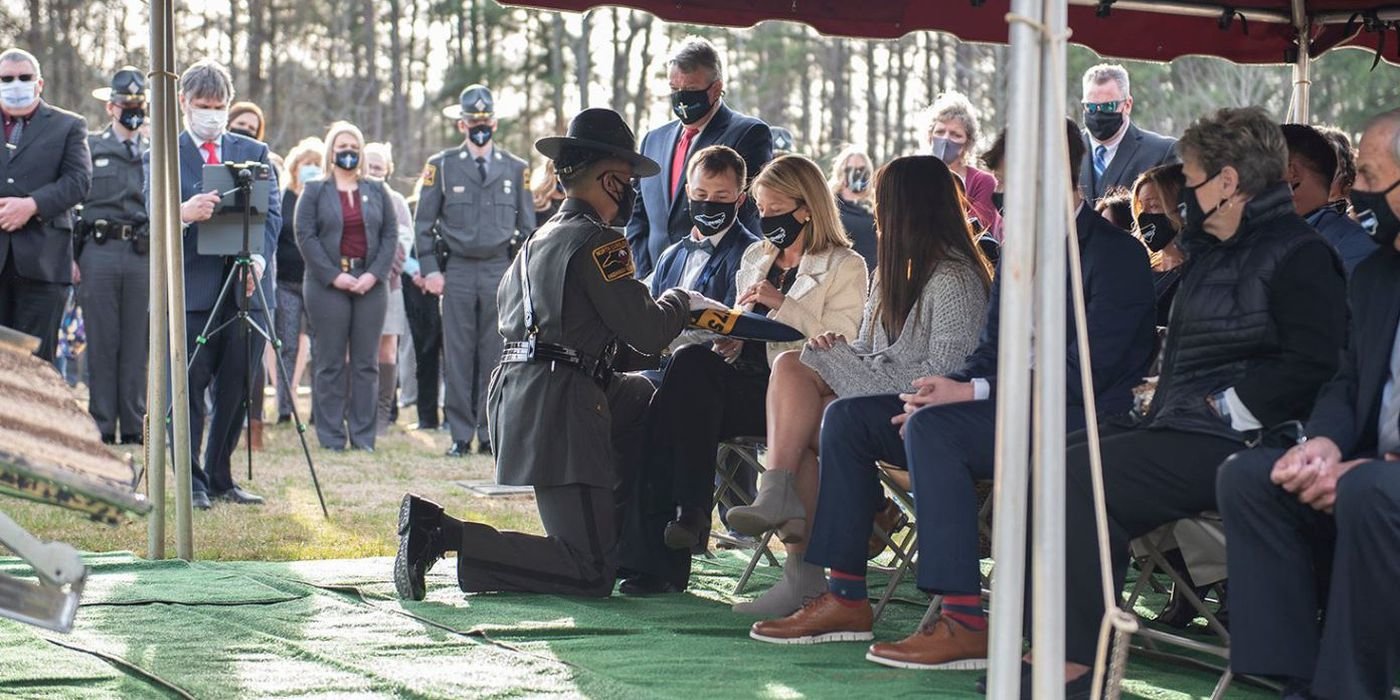 In Virginia, the National Association of Police Organizations' executive director, Bill Johnson, worries that increasingly shrill debate over coronavirus vaccine mandates obscures other issues threatening law enforcement.
He pointed to a movement in some states to nix workers' compensation payouts to unvaccinated officers who catch coronavirus, a policy change that would hurt cops and their families.
He's also concerned about shifting public perceptions of the police, and whether the battle over COVID-19 vaccine mandates unfairly feeds into a darker and unfair narrative about officers.
"When the pandemic began, police were seen as heroes," said Johnson, whose organization boasts more than 241,000 sworn law enforcement members. "They're often the first of the first responders to arrive at a scene, before firefighters and paramedics.
"After the death of George Floyd, however, they weren't always seen as heroes. But they're still out there, doing the same jobs to protect us."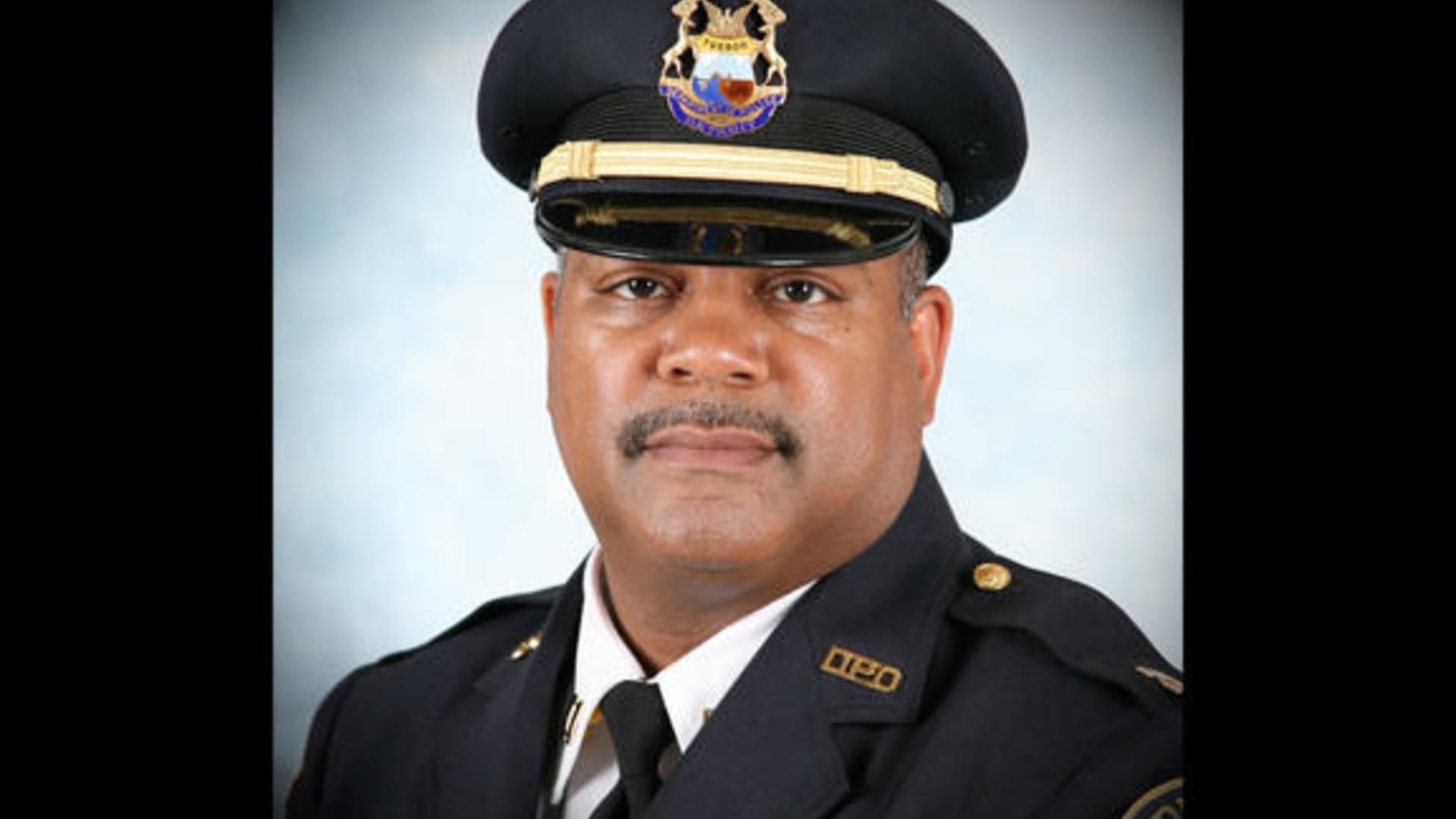 Firefighters and paramedics aren't immune from the debate over immunizations, either.
On Tuesday, Aug. 24, the International Association of Fire Chiefs called on departments nationwide to force their fire and Emergency Medical Service workers to get immunized with FDA-approved vaccines.
According to the First Responder Center for Excellence, a Maryland-based nonprofit, COVID-19 has killed 213 fire and EMS personnel since the pandemic began.
The International Association of Fire Chiefs warned that these first responders were 15 times more likely to catch COVID-19 than members of the general public were.
In Los Angeles, half of all firefighters have already been immunized. But after the city council in Los Angeles voted to mandate the rest be fully vaccinated by early October — except for those with medical or religious exemptions — LA Fire Capt. Cristian Granucci took to YouTube to blast his lawmakers.
"I have literally bled for this department," Granucci says in the video recorded at Fire Station 108. "I used to love coming to work. I respected the administration of this department at one point. I even respected our union leadership.
"And now they are in lockstep with total tyranny."
Read Next: