Americans are going to give $2.3 billion worth of Valentine's Day flowers to their sweeties today, and you can thank US Customs and Border Protection for making sure the bouquets aren't infested with pests and pathogens.
As of last week, agriculture specialists at the federal agency had inspected 1.1 billion cut flowers bundled into 482,754 shipments, intercepting 1,770 critters that can kill crops, and any romantic mood. Baltimore's officers seized more than one out of every three of the insects.
"So we'll take the commodities like the flowers out of the boxes, out of the packing material, and do some visual inspections just with our eyes, then kind of, for lack of a better term, kind of beat them with our hand or with a paddle and see what falls out," David Ng, agriculture program manager at the agency's Baltimore Field Office, told Coffee or Die.
Officers in Maryland have several options if they uncover a bad batch of blossoms: fumigate to kill the bugs or germs and then let the shipment in; send the shipment back to its supplier overseas; or destroy the entire load, Ng said.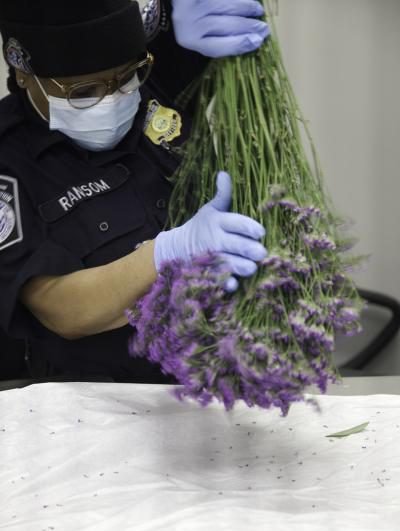 The fresh-cut flower industry is increasingly a global enterprise, with a string of cold storage warehouses and fleets of chiller planes and trucks bringing the blooms across thousands of miles to end up in your loved one's hands. For Valentine's Day, suppliers in 58 countries shipped flowers to the US, according to US Customs and Border Protection.
"You're talking about hundreds of thousands of shipments with millions to billions of stems that are likely distributed to florists, supermarkets, gas stations, street corners, and other locations across the country," the agency's Mid-Atlantic Region spokesperson Stephen Sapp told Coffee or Die Magazine.
"The adult insects that we discover most likely hitched a ride in the overseas warehouse, during the boarding process, in transit aboard ship or other opportunities when insects have access to the flowers," Sapp added. "That's why we call them hitchhikers."
Sapp said the ag specialists also found wormlike insect larvae, which likely were laid as eggs prior to treatment overseas and then hatched shortly before they arrived in the US.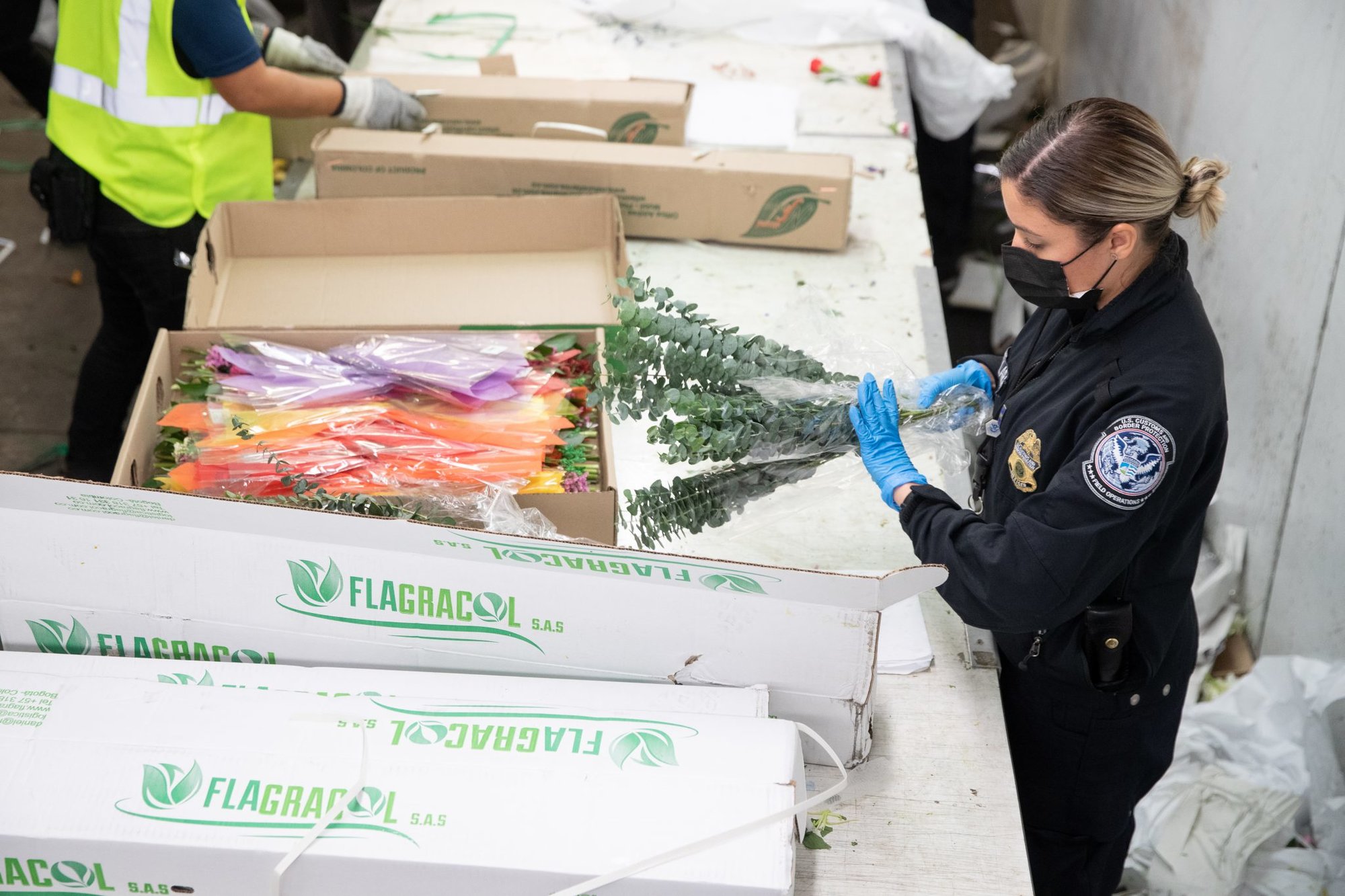 Different ports of entry receive different kinds of flowers. Baltimore's officers mostly processed tulips, St. John's wort, ferns, and speedwell in recent months. Last year, roses finished a distant fourth.
That which we call a rose by any other name would smell as sweet, but the one in your Valentine's bouquet probably came from Colombia, America's top source of cut flowers. Paced by roses, the South American nation exported 738 million blooms of all varieties to the US this year, most of them arriving at Miami International Airport.
Like Baltimore, the ports of entry in New York and New Jersey receive more flowers from the Netherlands than any other nation, followed by countries in South and Central America, said New York Field Office spokesperson Anthony Bucci.
Baltimore's Ng told Coffee or Die the vast majority of shipments arrive with no problems, but he encourages buyers to always work with reputable shippers instead of risking confiscation. For those hoping to jet here with flowers in hand, he recommends travelers consult first with his agency's Information Center.
And don't try pulling a fast one. Anyone who fails to declare all agricultural items acquired overseas risk civil or criminal penalties.
Read Next: Feds Block Bush Meat, Other Bad Stuff From Entering US