Every. Single. Damn. February. It never fails. February 14 looms tall over every man and woman, putting enormous pressure on anyone in a relationship to do something sweet and romantic on some random day our ancestors all agreed on as the official day of love, right smack-dab in the middle of the worst part of winter.
You can bitch about it all you want. You can even be delusional and actually look forward to this made-up holiday. But the one thing you cannot do is ignore it (unless you're single). Like a case of chlamydia, it's only going to get worse if you act like it's not there.
But this year, you're in luck. Man or woman, I've got you covered on what to do — and what you definitely should not do — this V-Day. If you follow my simple, time-tested advice, you'll roll into February 15 with a smile on your face and not a worry in the world.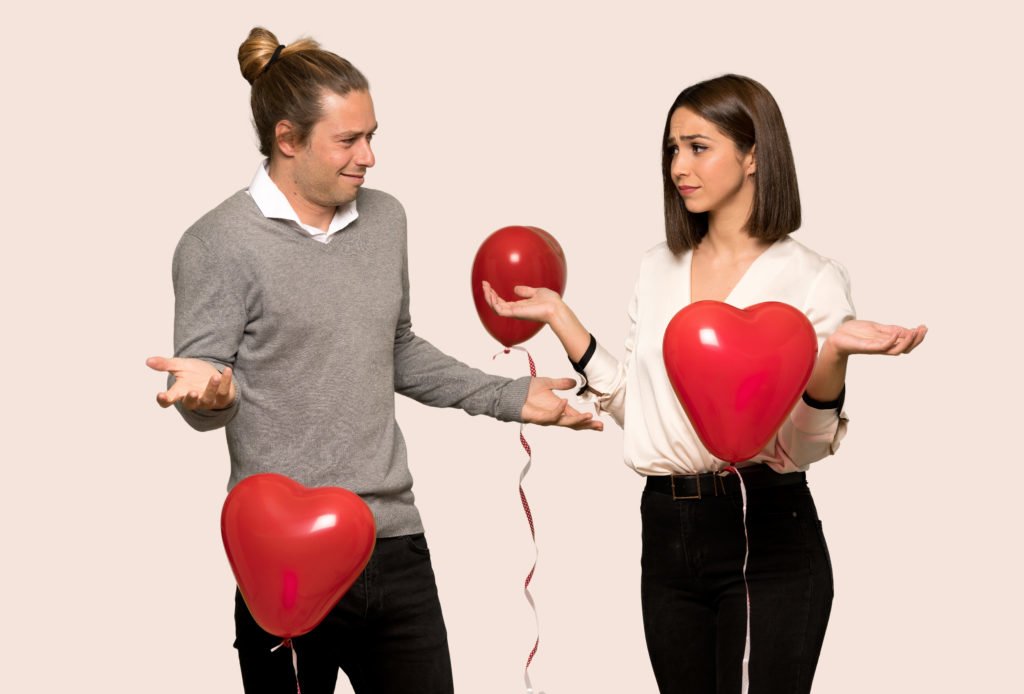 Well, that's not true. There's all sorts of shit to worry about. But you won't be worrying about an upset and/or disappointed partner … so you've got that. Unless you're already in the midst of a breakup or divorce. Then you're just fucked. No way to win Valentine's Day in that case. As my Canadian friends say, sooorry.
I digress.
For anyone with a special woman in their life, let's get one thing out of the way right off the bat: If she says she doesn't want anything, it's a trick. If she says she doesn't really care, it's a trick. Do not fall for one of the classic blunders!
Now let's get down to business. No matter how much she complains about the vacuum cleaner that doesn't work, do not buy her a new vacuum cleaner. And definitely do not buy her a new vacuum cleaner and then make a joke about how you figured she'd enjoy performing a lil' suction on such a romantic day. That never works. Trust me.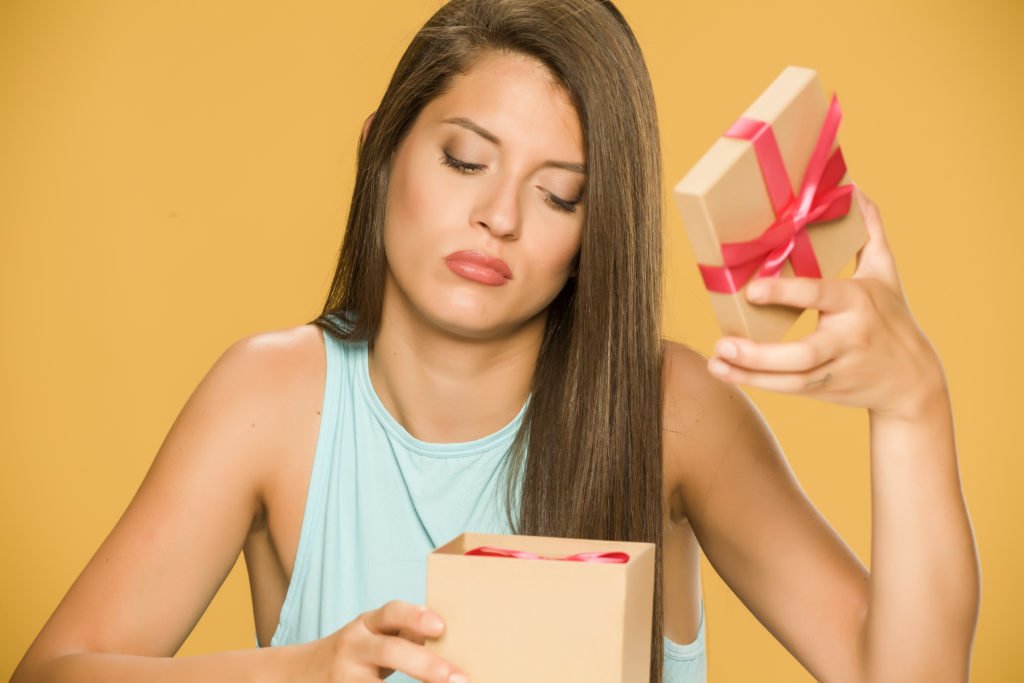 Instead, consider flowers and maybe a box of assorted chocolates. But don't grab an old plastic grocery bag and fill it with random half-eaten chocolate bars. Get one of them fancy heart-shaped boxes from Target. Yeah, that's the stuff.
For the man in your life you just can't live without: Do not, under any circumstance, get him flowers. There's a 99 percent chance he doesn't know shit about them, and they'll just die a sad, miserable death. Instead, have sex with him. As a man, I feel safe speaking on behalf of all men and saying they will not be mad about having sex on Valentine's Day.
Or any other day for that matter.
Second tip for giving your special lady an epic Valentine's Day: If you want to give her an experience, consider a day at the spa. Or maybe send her to a masseuse. No, not the masseuse that works in the strip mall with all the windows covered in "Open 24/7" signs. Ya know, that one you go to for "stress relief." What you need to do is give her a gift certificate to one of those super legit spas where the massage therapists keep their clothes on and have actual certificates on the wall.
Do not, under any circumstance, invite all your friends over for poker night though. That is not the experience she's looking for on February 14. Yes, we know she tells you that your friends are always fun to have over, and that she doesn't mind taking care of you when you get too drunk with them, and that she doesn't mind that Derek (no, not Derek from accounting, Derek from your high school football team) always seems to accidentally graze her chest before reciting a few lines from "Anchorman."
Just because she tolerates you and your friends does not mean she wants to hang out with them on Valentine's Day. Sorry friend, that's just science.
That being said, what else can you do for the man in your life? You already know to have sex with him, but what if he really crushes it and gives you the perfectly romantic day you've always dreamed of? What should you do in that unlikely scenario?
Have sex with him again. Or maybe have sex with him again, but make him a ribeye steak first to shake things up a bit. And then do that one thing you said you'd never do again. Yup, that one. And don't act like you don't know what I'm talking about. Just remember, Jesus was watching, so there's no pretending it didn't happen, so you might as well just do it again.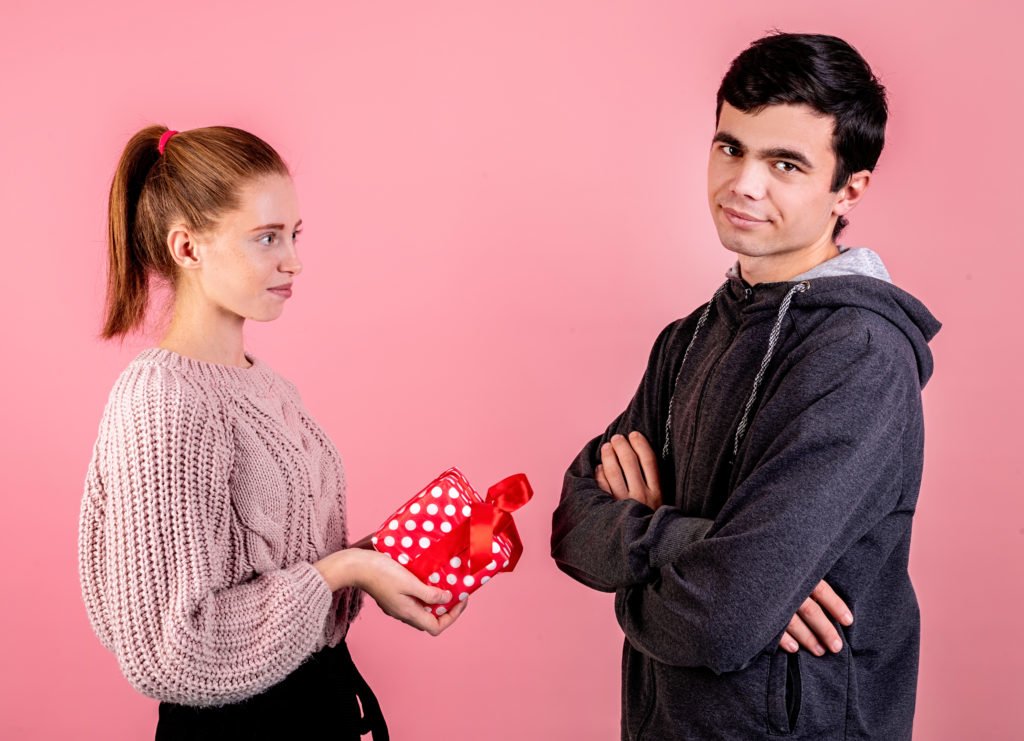 Finally, a bit of advice that applies to both men and women: Do not, under any circumstance, get snooty if your partner tries but falls short. Nobody likes a pretentious Valentine's Day date. This shit's hard, and there is such a thing as an "A" for effort.
Men, just because you've been dropping hints about that one thing we did that one time for months, doesn't mean you can get all uppity if all you get is steak and missionary.
Women, just because you expected a surprise trip to Paris, 4,000 assorted chocolates, five dozen roses, a 72-hour back rub, a baby unicorn, and a private concert from Prince followed by a pancake breakfast while watching "The Notebook" … doesn't mean you can get mad if all you get is dinner at Chipotle and a bouquet of discount flowers from the gas station.
Good luck, ladies and gents. And if cupid visits, may it not result in surprise triplets.
And if it does, good luck with that shit.
Editor's note: Just in case you haven't figured it out, this is a satire article and in no way accurately depicts the feelings of anyone at Coffee or Die.