"They're a bunch of nerds," Staff Sergeant Christian Tobler said of his soldiers. "Lots of video games, card games, a little Warhammer action."
Tobler is a member of Valkyrie Platoon, a group of North Carolina National Guardsmen who maintain and operate RQ-7 Shadows, a relatively small tactical drone that supports troops on the ground. Most recently they were in Iraq supporting U.S. Marines at Camp Manion at Iraq's Al Taqqadum airbase in Anbar Province. Valkyrie operated in its own small cluster of tents adorned with sign that read "Castle Gray Stone."
It wasn't Tobler's first time in Iraq — he comes from an infantry background and deployed to the country four times during Operation Iraqi Freedom as a paratrooper with the 82nd Airborne. It's a very different kind of soldiering than what he does now.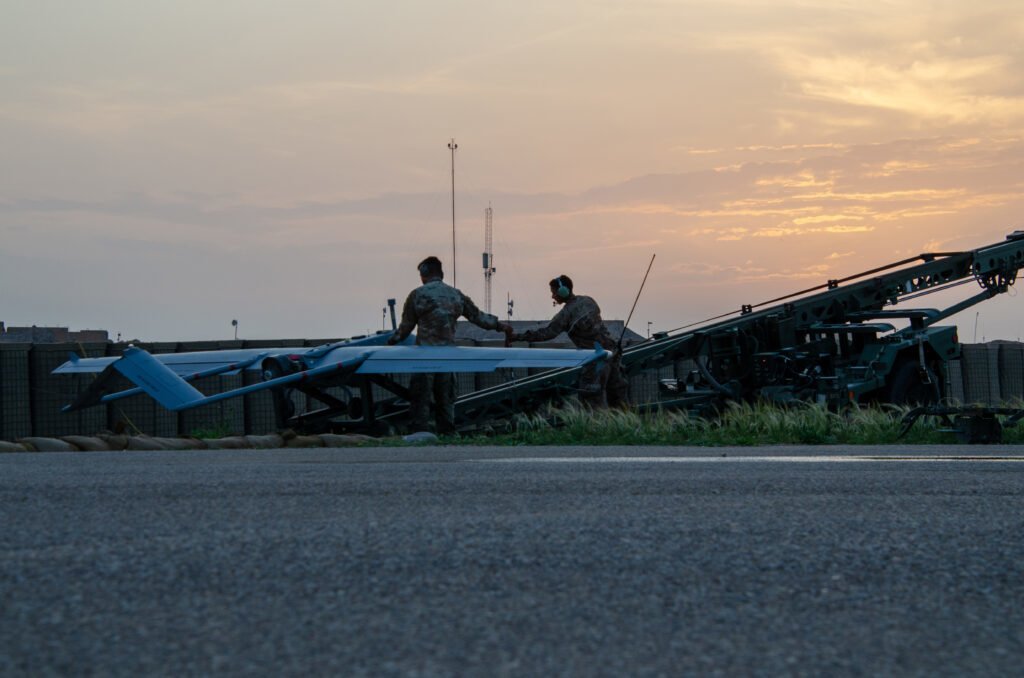 "It's not as physically demanding, but sometimes it's more mentally demanding," he said.
Tobler found himself in the drone world largely by accident. He said after years in the infantry he got orders to reclassify as a drone flying instructor, teaching soldiers how to operate Ravens, a drone that's small enough for soldiers and Marines to carry. But ultimately he embraced it and even works with drones extensively in his civilian job.
Various soldiers in the Valkyrie Platoon ended up there for different reasons, but they share an enthusiasm for technology. Specialist Giovoni Bergollo of Raleigh, North Carolina, wanted to be a pilot, but his eyesight wasn't good enough to fly. With the drones, however, he's still able to support air operations. SSG Ismael Galaza is an 11-year Army veteran who deployed to Syria providing drone support to the 19th Special Forces Group as Green Berets and the Syrian Democratic Forces hunted ISIS.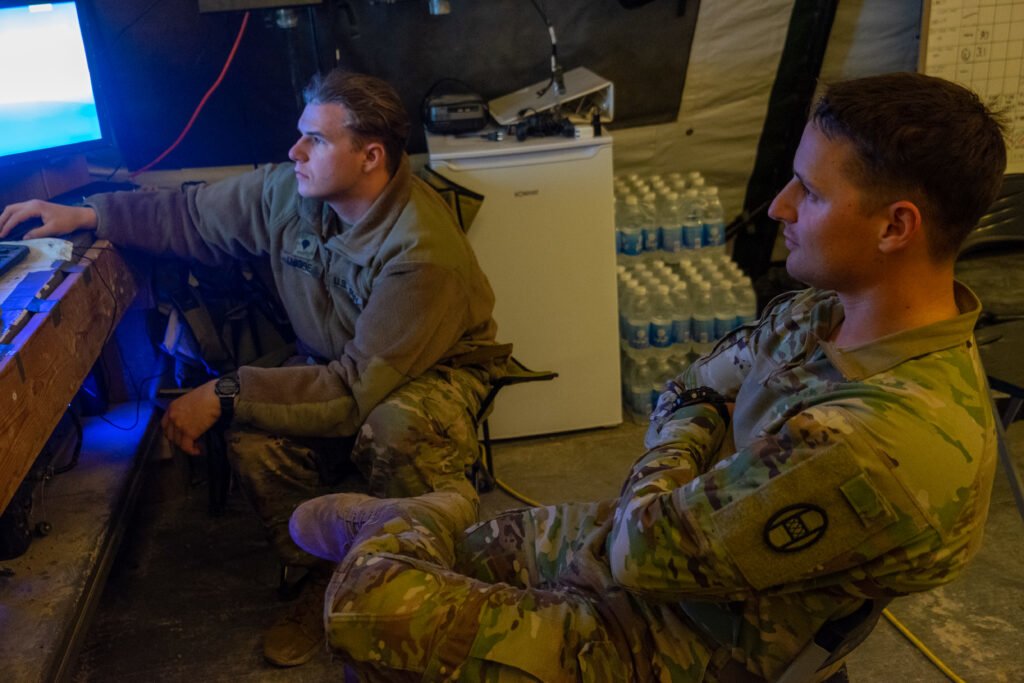 SPC Phillip Knigge joined the Army specifically to work with drones. His father, an Army Apache pilot, played a significant role in his decision. "He said over and over again that this is the future," said Knigge. "That drones were going to change everything and that this was the place to get in on the ground level."
Tobler said that the soldiers he works with now, most of whom are very cerebral, get frustrated when given what they consider trivial tasks. "In the infantry, you just do what you're told," he said. "Even if it's the dumbest thing, you just do it."
He recalled once ordering his soldiers to fill sandbags. They did it — but complained constantly. At first Tobler resented the whining, but he eventually thought to ask them if they understood why they were filling sandbags. He decided to join in and talk to them about why they were doing what they were doing.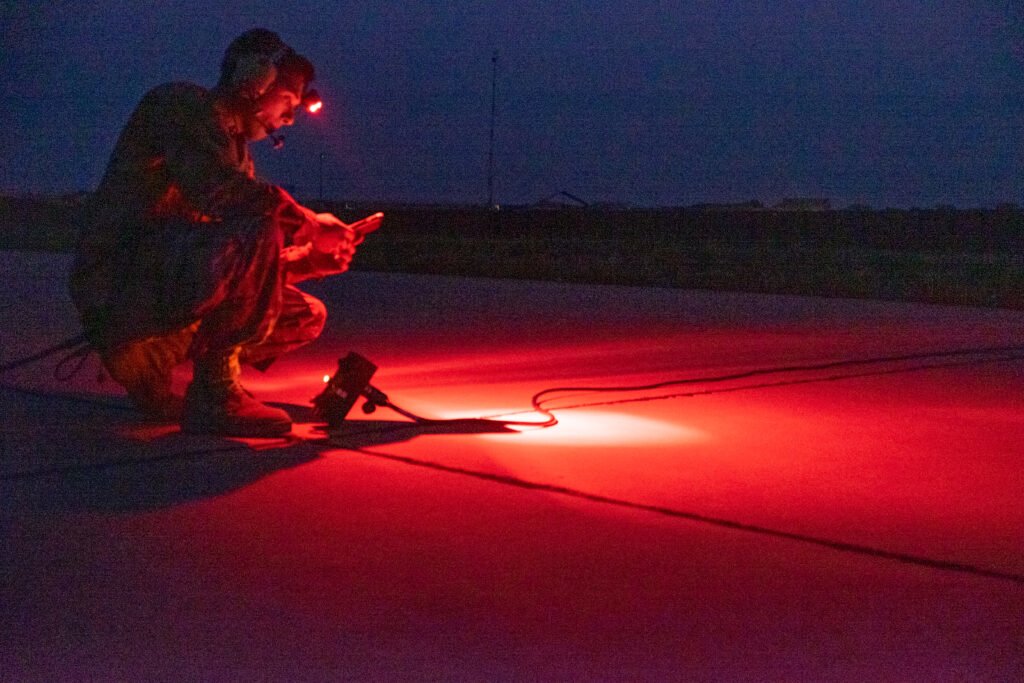 "These guys work their asses off," Tobler said, explaining that while drones are often referred to as "unmanned" systems, soldiers work tirelessly on operating and maintaining them. They're operation is a very human endeavor. They're complicated systems that require care to keep running properly.
"It's a lot of troubleshooting," said Bergallo. "You're constantly evaluating and reevaluating things."
"Tasks take as long as they take," Tobler explained. He admitted that it's a huge adjustment for him coming from airborne, where moving fast and light was the name of the game. He's also had to change the way he interacts with his soldiers and his approach to leadership. "Yelling isn't particularly effective," he said. "The infantry world is simple. You get shot at and you shoot back. [Here] you think more outside the box because you have to."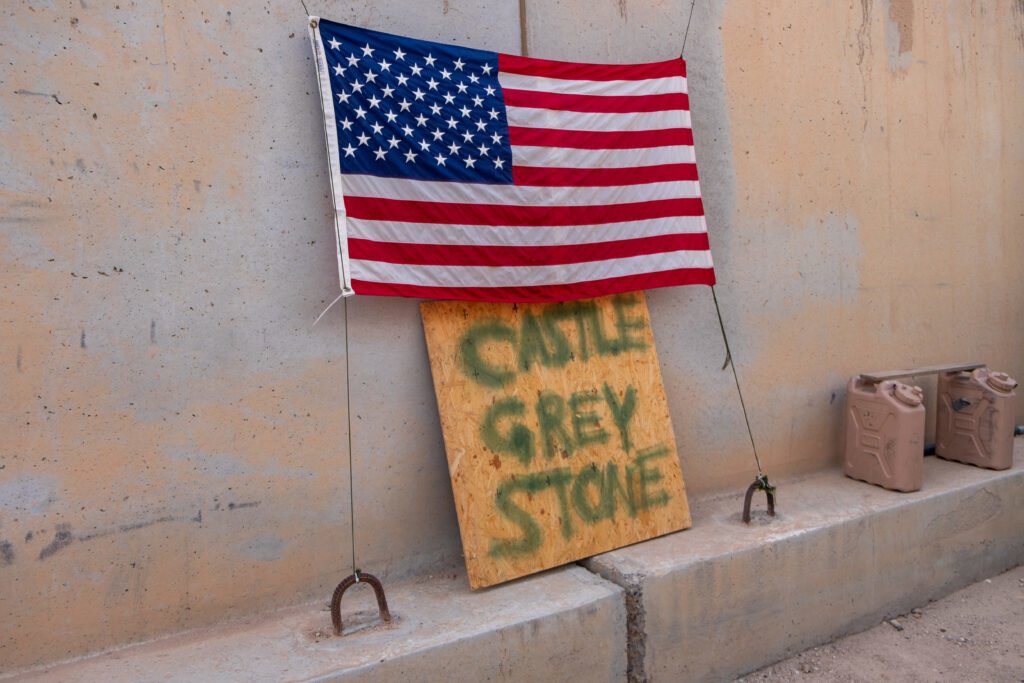 Tobler's experience as both a door kicker on the ground and working as the eyes in the sky have given him a unique insight into the changing face of war. He specifically noted that many soldiers don't understand how different drone systems complement each other. In particular, he said, the Shadow is "kind of a red-headed step-child." It doesn't carry weapons or fly as high as a Reaper, and it can't be carried like the Raven.
But Tobler stressed that using a variety of systems helps maximize battlefield awareness for American troops. He's become almost evangelical in the way he talks about the need to adapt.
"I take this seriously because there are friends of mine that would be alive today if we understood how to fully utilize this technology earlier," he said. "This is the direction things are going."
Galaza said that working with a small unit putting drones in the air, he's gotten to support many different kinds of units and learn how they do things. He's seen how evolving technology changes the way everyone does their jobs. "Every day you learn something new," he said.