CAMP LEJEUNE, N.C. — Seeing a man in pain, confused, and frustrated by events on an Afghanistan battlefield far from here, Marine Reserve judge Col. Glen R. Hines delivered his verdict and sentenced outspoken Stuart Scheller, a Marine lieutenant colonel, to a $5,000 fine and a letter of reprimand for his social media campaign against the Pentagon brass.
Hines' Friday, Oct. 15, verdict capped a brief two-day special court-martial trial here, only 50 days after Scheller posted a video demanding senior leader accountability for a bungled withdrawal of US forces from Afghanistan.
Scheller told the judge during his guilty plea hearing Wednesday that his online crusade cost him his wife, career, military mentors, a side business, and the friendship of many Marine buddies.
Scheller didn't speak to reporters after departing the courthouse here. Flanked by his parents, he trudged into the North Carolina sunshine to begin the last several months of his 17-year Marine Corps career, awaiting only a decision from the secretary of the Navy on his discharge.
In a plea agreement leaked to Coffee or Die Magazine, Scheller agreed to waive the right to appeal any adverse discharge decision to an independent review board. The secretary of the Navy will determine whether he receives a coveted honorable discharge or, more likely, a general discharge under honorable conditions.
The maximum penalty Scheller faced was the loss of two-thirds of his pay over the span of a year.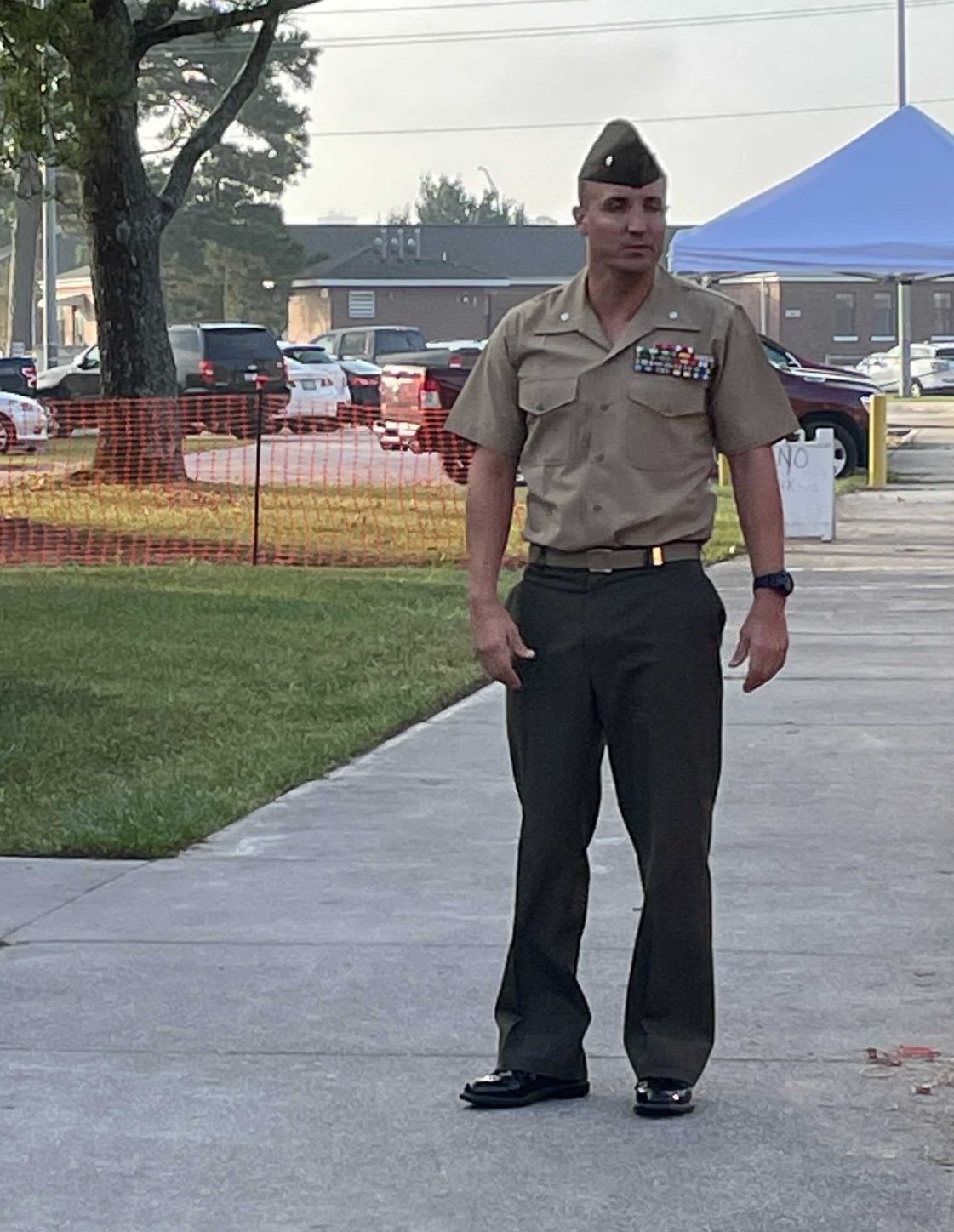 Hines told Scheller during the Friday sentencing session that he viewed every video the lieutenant colonel posted and read all 612 pages of an internal investigation. He dubbed Scheller an officer with "a career on the upward slope until last month."
"The court has weighed that heavily," Hines said.
Hines called the leak of Scheller's medical records, including mental health documents, by the brass to a media outlet unfair and potentially illegal, but he recommended other remedies for the officer outside of his court-martial sentence.
Prosecutors declined comment on Friday.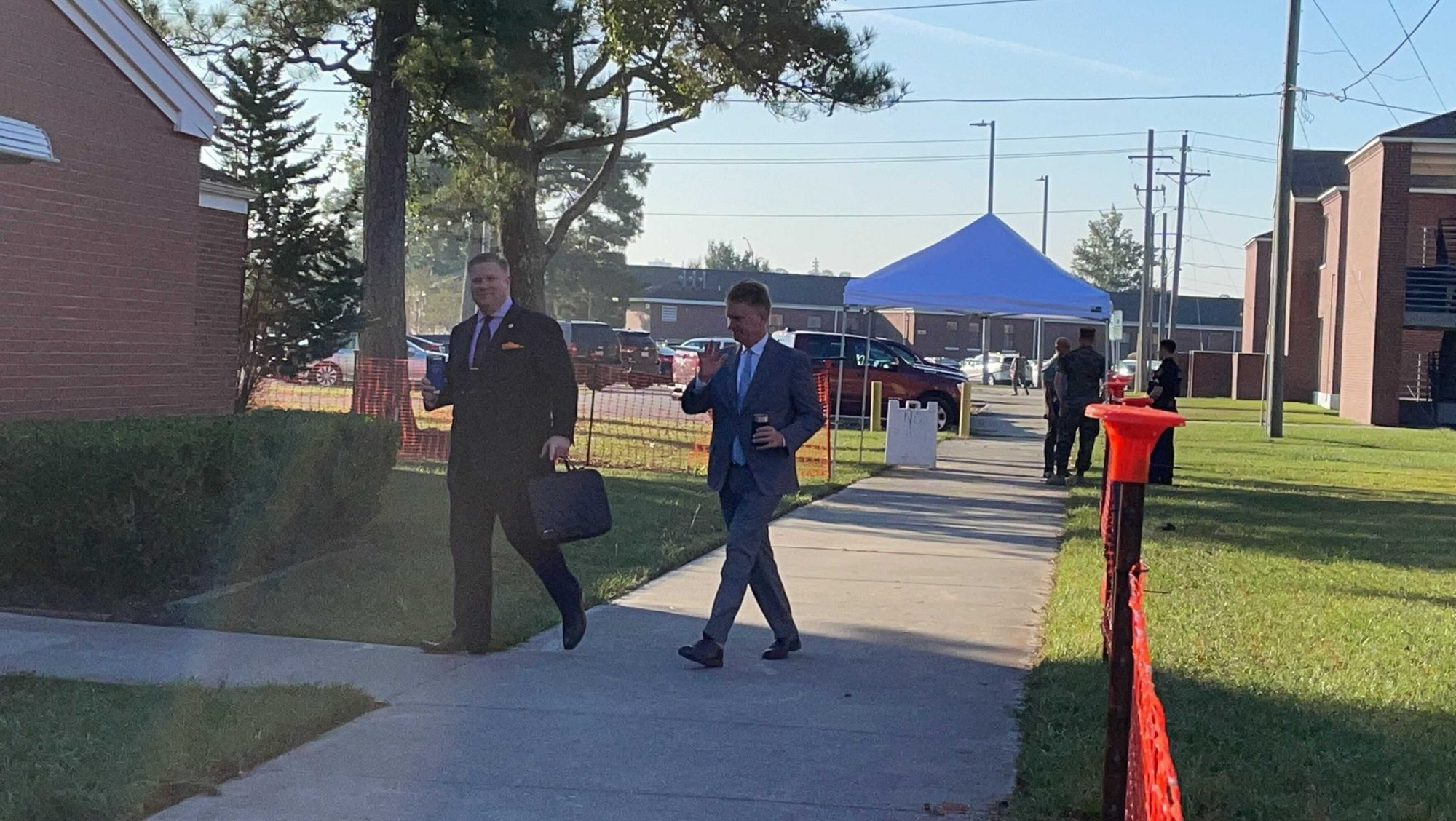 The judge also eyed the conduct of the Marine Corps in the case and noted potential grounds for unlawful command influence, criminal defense attorney Timothy Parlatore said.
Called the "mortal enemy of military justice" by higher courts, unlawful command influence happens when leaders utter words or take actions that illegally guide the outcome of court-martial trials or undermine the public's confidence in the armed forces by appearing to tip the scales of justice.
"That's also a key reason why the judge kept asking Scheller questions about coercion," said Parlatore. "Was his time in the brig used to coerce an outcome? It's why he asked if the confinement was 'severe' and 'unnecessary.'"
Scheller spent nine days in the brig, partly on the notion that he was a "flight risk," a charge Scheller and his legal team strongly denied.
Hines mused that 99% of court-martial trials never move beyond a senior commander's purview on a military base, but Scheller's proceedings "appeared to have played out in a public forum," thanks to the lieutenant colonel's viral social media posts.
"It was a fair judgment," said attorney Parlatore. "He put a lot of thought into it."
Parlatore said the "most important thing" to emerge from the trial was the stark chasm between a Marine lieutenant colonel who pleaded guilty to all charges and asked to be held accountable for violating military law, and politicos and the Pentagon brass who haven't suffered publicly for their stewardship of two decades of war overseas.
"If Stu Scheller is the only person held accountable here, and there's never any institutional change that comes from this, then it's a shame and a waste," the attorney said.
Read Next: