Verdine Day, the Detroit Fire Department's "Woman of the Year" in 2019, will spend the next year behind bars for stealing $220,043 from fellow first responders in her union.
On Tuesday, May 24, in Detroit, Senior US District Judge George Caram Steeh III sentenced the 62-year-old ex-treasurer of the Detroit Fire Fighters Union on one count of bank fraud. She'll also spend two years on supervised release when she exits a federal penitentiary and must repay her union every penny she embezzled.
She had faced up to 30 years in prison, a $1,000 fine, and five years of supervised release.
"As treasurer of the Detroit Fire Fighters Association, Verdine Day had a duty to safeguard the dues paid by men and women who put their lives on the line every day to protect our community," James A. Tarasca, special agent in charge of the FBI's Detroit Field Office, said in a prepared statement released in the wake of Day's sentencing.
Day's attorney did not respond to Coffee or Die Magazine's messages seeking comment. In a pre-sentencing motion, however, he indicated Day was recovering from cancer. She's reimbursed the union $20,000, but union leaders rejected her offer of another $90,000 from her retirement funds while a lawsuit against her continues in Macomb County Circuit Court, he added.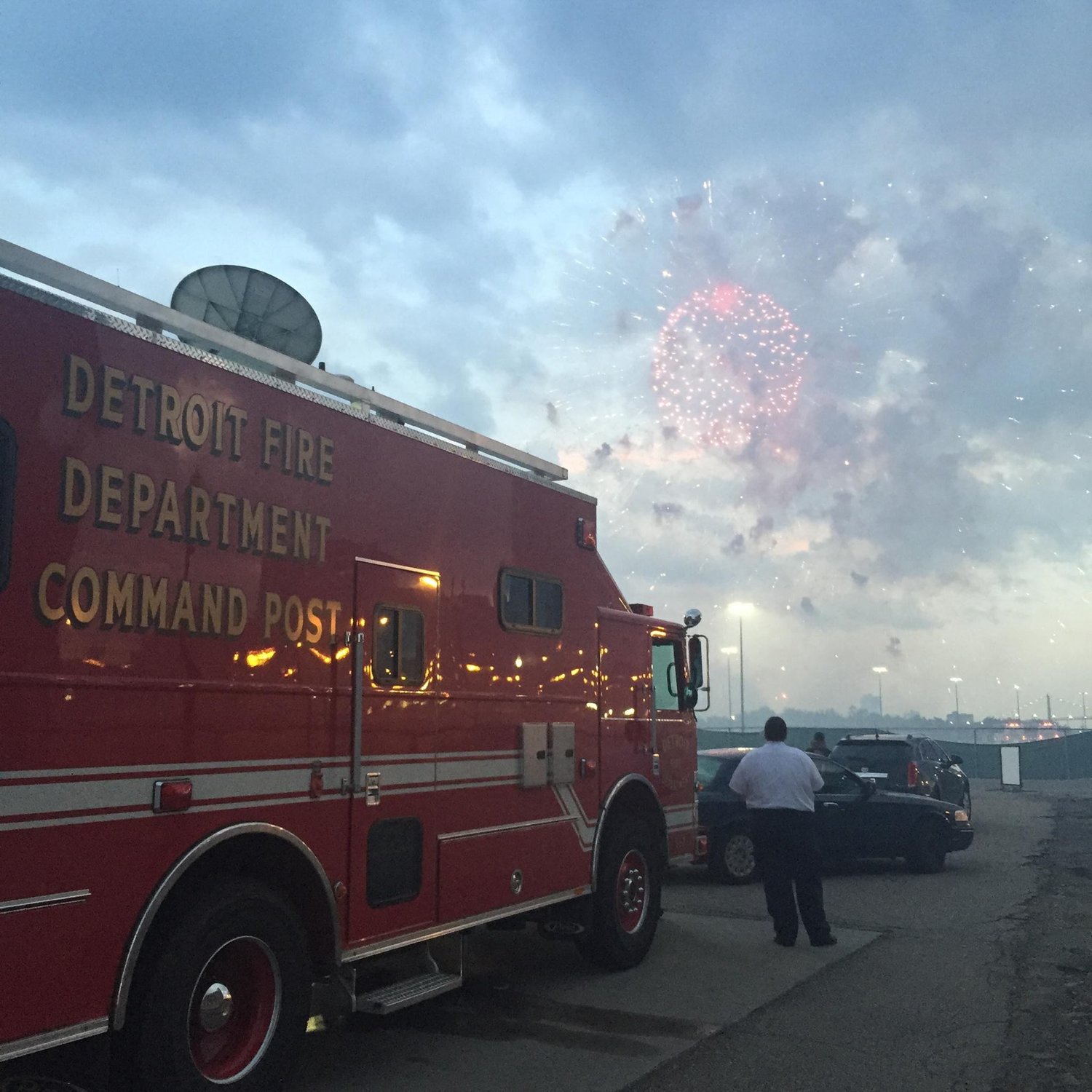 In a plea deal inked with federal prosecutors on Dec. 2, 2021, Day confessed to using stolen union dues paid by firefighters and emergency medical technicians so she could splurge on airline tickets, luxury resorts, fancy cruises, and boozing it up in Niagara Falls, Toledo, and the Bubba Gump Shrimp Co. eatery in Cozumel, Mexico.
Day's spending spree ran from late 2015 until Oct. 17, 2019, and it came at the expense of the 1,142 members of the Detroit Fire Fighters Association Local 344.
Tuesday's sentencing marked a long fall for Day, who joined the Detroit Fire Department in 1986 and worked her way up the ladder as a firefighter and engineer before her peers elected her union treasurer in 2015. She retired from both the city and the union in 2019.
In early 2020, the Detroit firefighter union hired an outside firm to probe its bank accounts, credit cards, expense reports, and other financial records. The audit trail uncovered multiple checks written to her that were listed in the books as vendors, charities, or other people. Instead of law firms, the International Association of Fire Fighters, the Special Olympics, the Detroit Children's Hospital, or the Detroit branch of the NAACP receiving funds, Day got the money.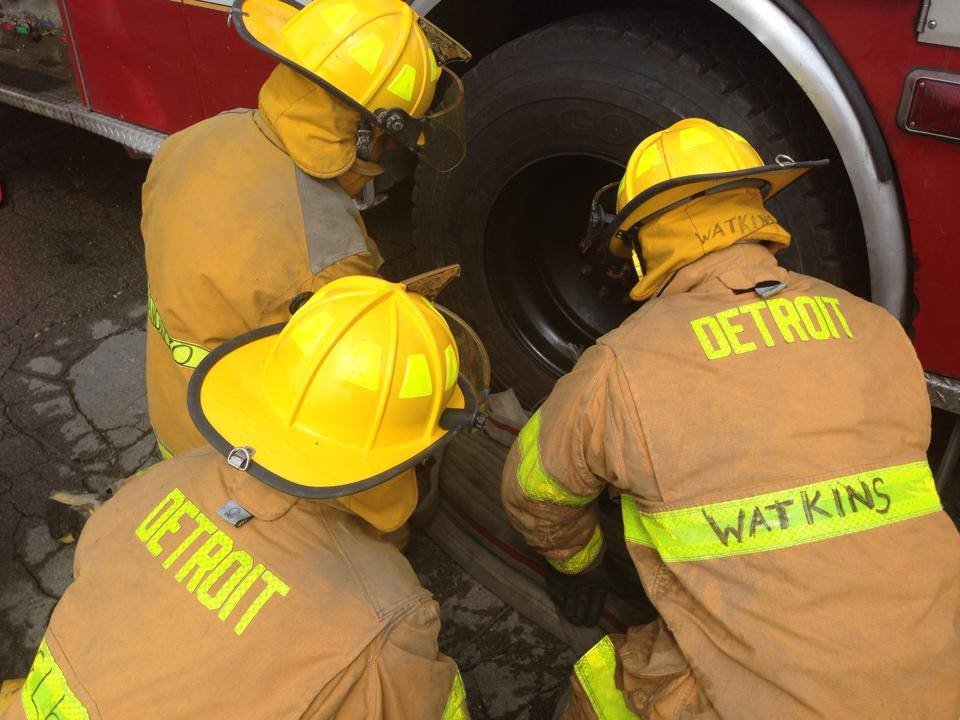 Day also used union credit cards for jet-setting, taking trips to Amsterdam, Las Vegas, Atlanta, South Carolina's Myrtle Beach, cities in Florida, and the Hotel Hacienda del Rio Tijuana in Mexico.
There were Royal Caribbean cruises ($9,553.04), plus ocean excursions on Brilliance of the Seas ($6,100.70) and Liberty of the Seas ($8,975.98).
Her union credit cards paid for her vehicle registration fees, car washes, gasoline, furniture, insurance premiums, and satellite and cable TV services.
Day had asked the court to show leniency and not send her to prison. Several retired chiefs and other leaders of the Detroit Fire Department also wrote letters to the judge urging him to forgo incarcerating her.
But that pitch wasn't shared by the board members, firefighters, and EMTs of Local 344. In an April 7 letter to the judge, they collectively declared Day deserved "the most severe punishment possible for her extensive, calculated — and now admitted — crimes against her brother and sister Union members."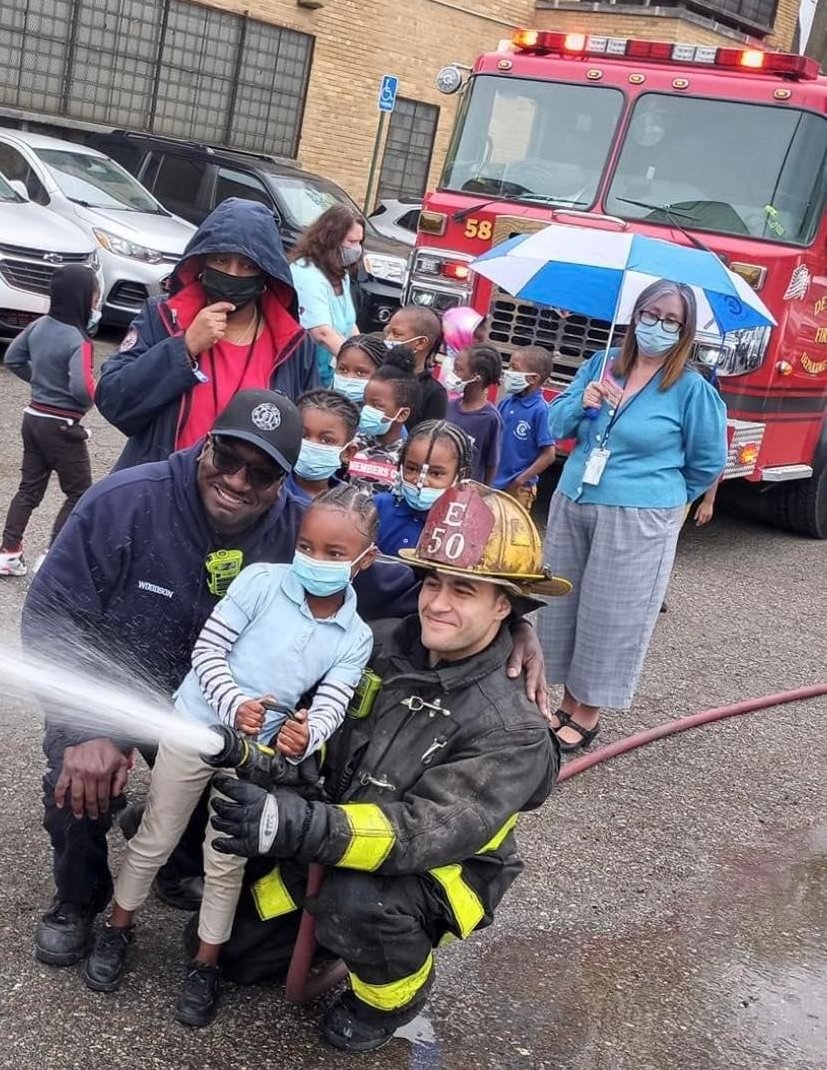 Day, they wrote, passed 117 fraudulent checks, made 800 unauthorized credit card transactions, and reimbursed 40 undocumented expense reports, all while serving as the person entrusted to guard first-responder funds. They also accused her of skimming off the top of online fundraising efforts to aid the families of fallen firefighters and rooking area charities after union members donated to them.
"Ms. Day's crimes are not an aberrant act of an emotionally distraught or temporarily deranged individual," they wrote. "Rather, Ms. Day's crimes are the crimes of a grifter — the actions of the cold-blooded, not the mistakes or foibles of the warm-hearted."
Along with prison time, union leaders demanded full restitution for the filched funds. And the judge gave them what they wanted.
Read Next: