The idea was simple: Give a wounded veteran a bow, and you give them a new mission. And like so many good ideas, it was born in the mountains.
Total Archery Challenge, or TAC, is without question the toughest 3D archery series in the country with a dozen events every summer in as many states. Most of the events are set on rough mountain courses with life-sized animal targets out to 100 yards and beyond.
Evan Hafer, Black Rifle Coffee Company CEO, Logan Stark, BRCC's editor-in-chief, and John Dudley of Nock On Archery shot the 2019 Total Archery Challenge in Park City, Utah. That day on the mountain, the BRCC crew bumped into adaptive triathlete Sidney Smith, "and he's crushing it," Stark remembers.
"He's flying up the trails with no resistance, crushing the long targets, and it all just connected for us. This could be our role, to get more guys into this."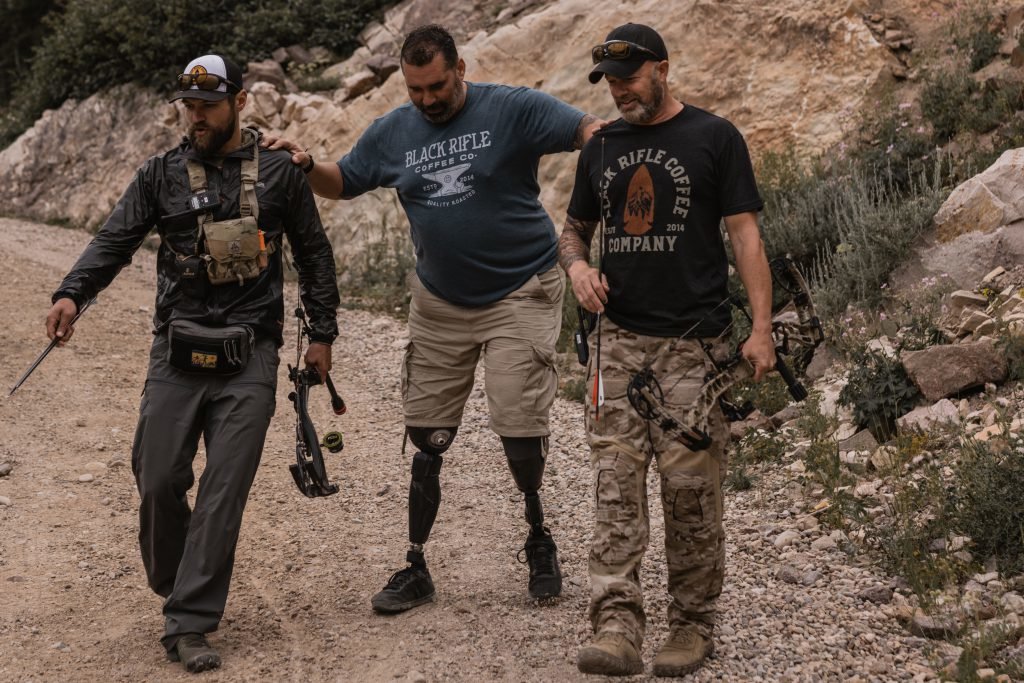 A year later at the July 2020 TAC shoot at Snowbasin Resort in Hunstville, Utah, BRCC set — and reached — a goal of raising $250,000 for the Special Operations Care Fund to support wounded veterans. They also provided a full-on archery boot camp for a phalanx of adaptive athletes — some brand-new to archery, others more seasoned shooters.
Nineteen wounded veterans arrived in Salt Lake City. Their first stop: Easton Archery Center. "Are you kidding me?" one vet said, walking up on their gear drop. Every veteran had a SKB bow case loaded down with a PSE bow, Eberlestock pack, and a whole lot more — plus a day of training with the best archery coaches in the country.
Sebastiana Lopez, a C-17 assistant unit manager in the US Air Force, nearly died in a motorcycle accident in 2015. She spent two years at the Walter Reed Army Medical Center relearning every physical movement, from blinking her eyes to moving her toes.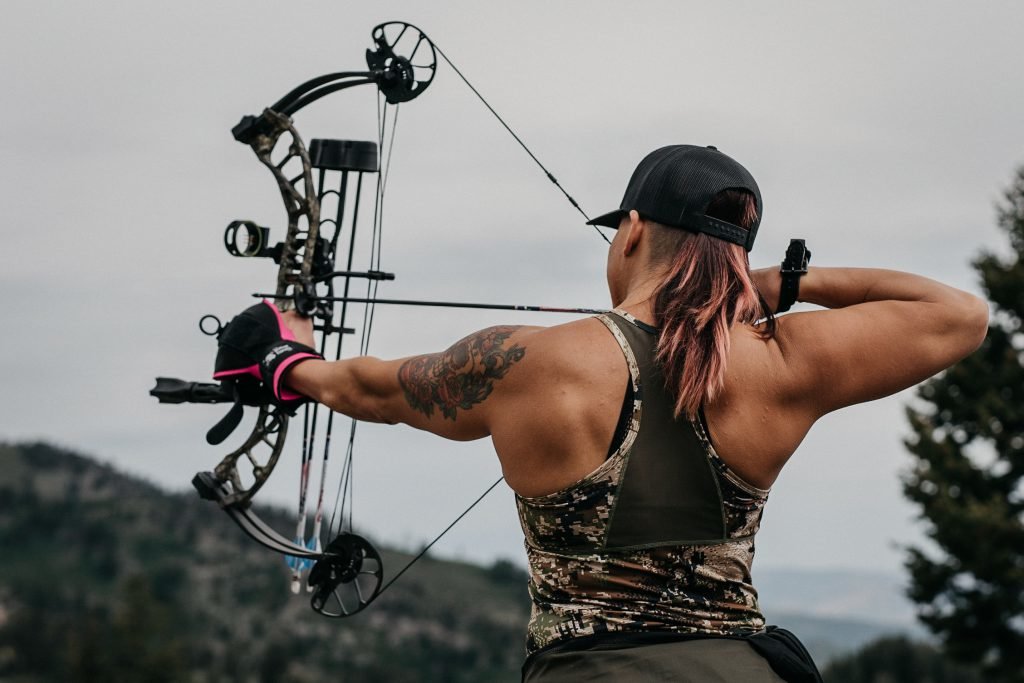 "I was like a 2-year-old stuck in a 24-year-old body," Sebastiana said. "I couldn't wipe myself. I couldn't feed myself. I had to have someone else do that for me. I couldn't write, so I couldn't communicate with my family. For a long time, they thought I wasn't mentally all there, they did the whole talk loudly to you because they didn't know if I could understand them. I was like, Motherfuckers, I understand what y'all are saying — I just can't verbalize my answer."
Five years later, walking now on a prosthetic leg, she's a retired Team USA Track & Field athlete. But an archer? Not so much. Sebastiana had tried archery once before, but with limited hand function, it didn't work out. When she got the call from BRCC, her first thought was, "Nope. I didn't want to go through that failure again. Then I thought, Fuck it — just do it."
At the Easton Center, holding the bow was still a challenge for her. Then she got mobbed by a team of expert coaches and other wounded vets.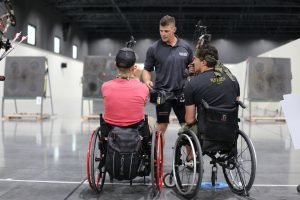 "It was a little embarrassing," she said, laughing. "There were like four people working with me." Together they came up with a two-finger bow hold. She sent that first arrow at 20 yards and 10-ringed it. "It was in the yellow, and I just about fucking cried. I'm not a big crier, but if I wasn't around all these strangers, I would have lost it."
Other vets, like Jonathan Lopez, came to the event ready to shoot. The 1st Infantry Division soldier lost his arm after rotating home from deployment, when he was hit by a drunk driver.
"It was really hard on me. As an infantry soldier, you think you can only be hurt in combat," he said. "Coming back home, getting hit by a vehicle, waking up in Walter Reed, I couldn't understand how that could happen. The transition out of the military was pretty hard, but I found a community. That's what we're all about here."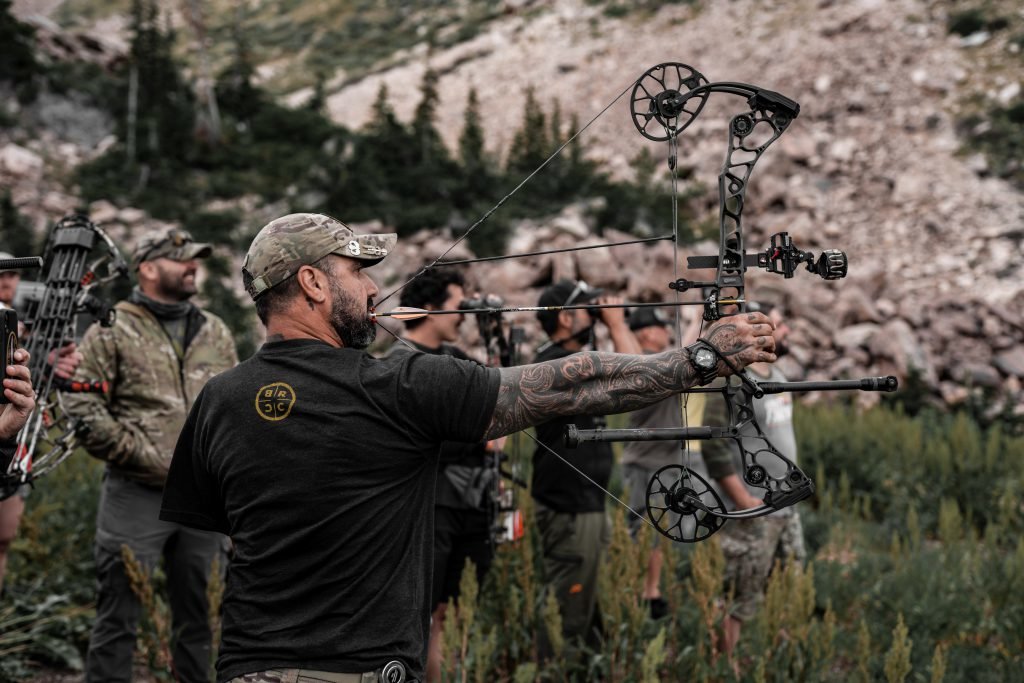 Jonathan has been shooting a bow since December — with one arm, drawing it back with his teeth.
"I'm not the only one!" he said. "John Dudley had a shoulder injury a few years back, and he created a mouth tab. A lot of Paralympians have various devices that attach to their chest, too."
Still, for the most part, he had to figure out how to make it work one-handed by himself.
"I got a bow and a piece of 550 paracord, and just tied a knot on that I could bite," Jonathan said. He worked on it, messed with knots, and inverted his sight so he could shoot a left-handed bow while being right-eye dominant.
"Nothing easy is worth it," he said. "I'm glad I couldn't just open a package and have something that worked for me. I had to learn my weapon, learn my craft."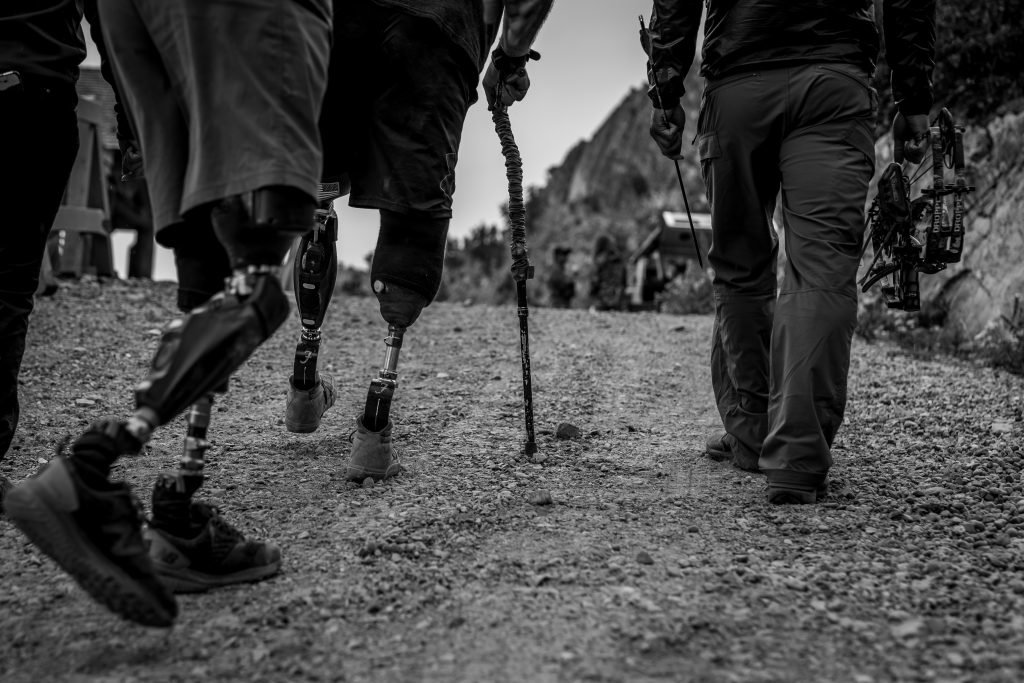 The next day, on the mountain, the adaptive athletes shot the 3D course. 3D archery is a type of competitive hunting-related target archery where the targets are foam animals, often life-sized and spread out over a walking course — sort of like golf, but more rugged. Targets typically range from 20 to 60 yards in most 3D competitions. TAC pushed those limits, often implementing long targets out to 120 yards or more. No bowhunter ever wants to send an arrow that long at a live animal, but practicing at stupid-long distances makes real-world close-in shots on live critters feel easy.
"I got him right in the dick!" Sebastiana said, laughing. She quickly went from worried about hitting the targets at all to smoking the 8-foot Sasquatch target right in the man parts.
Jonathan, drawing the bow string with his teeth, dropped bombs — and dusted most of the two-armed, two-legged guys in his group.
"We're a special breed," he said of his wounded brothers and sisters. "All of us have served. We are purpose-driven, and it's hard to find your purpose when you get out of the service. Something like a bow, it can give you a purpose. I woke up every morning for months and shot 100 arrows. I trained for this."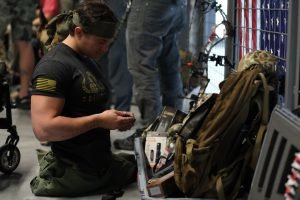 Former Recon Marine Jonathon Blank, who lost both legs in a firefight in Afganistan in 2010, drew-up on a 60-yard sheep target, along with the 18 other adaptive athletes. Closest shot to the BRCC sticker won a custom Noveske rifle. Blank sent it — and won.
"They taught us exactly what to do, and you have a checklist and go down and execute it," he said. "And for a lot of military personnel, we find being outside doing outdoor activities therapeutic. And who doesn't like weapons? Don't we all?"
As Blank held up the winning target, Omar "Crispy" Avila shouted, "It's not fair cause he's sitting down and he's stable all the time!"
"It was a downward slope," Blank shot back with a laugh. "I was fighting sliding out of my chair, bro."
The event, and what it hoped to inspire within the veteran community, was clearly about more than archery.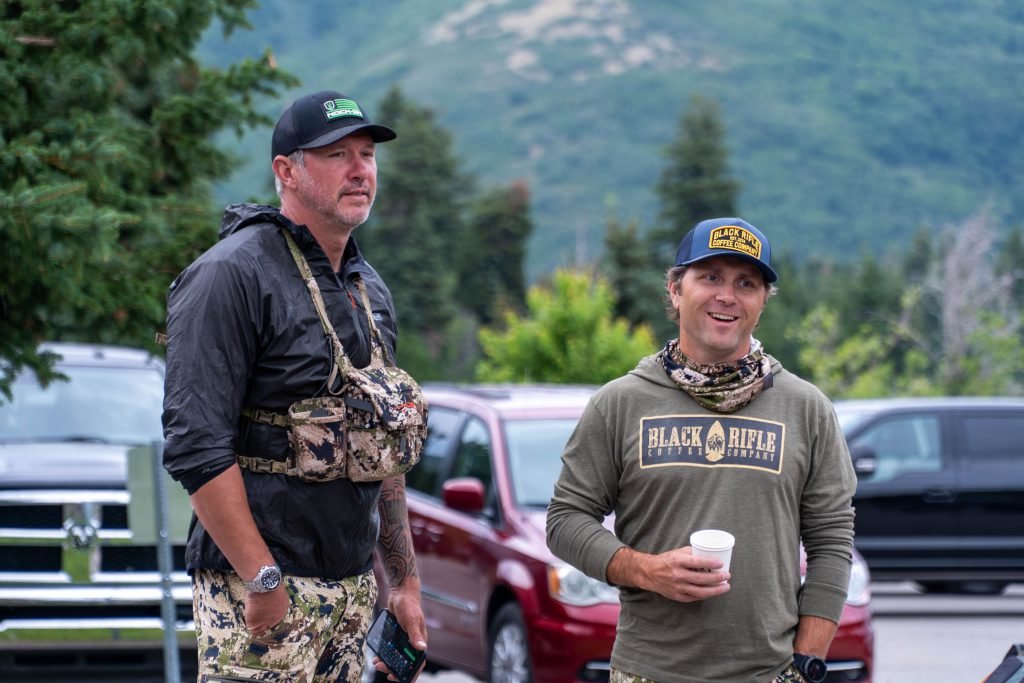 "I'm all about socializing around a productive activity," BRCC CEO Hafer said after the event. "The standard VFW model is you go down there and drink draft beer out of shitty cups. It indirectly connects people to alcohol, which is not the best self-medication for the veteran community in general, but with archery, you're outside, you're getting exercise as you socialize and make that veteran connection."
It was the inaugural Veteran Adaptive Athlete Shoot, and it won't be the last.
"We're just at the very beginning of these kinds of inspirational events," Stark said. "I'm just hoping it grows and grows and grows. This is why we do everything we're doing."
Asked if she'd be shooting again, Sebastiana, who lives near BRCC headquarters in San Antonio, Texas, said, "Hell fucking yes!"
Archery? Yes, she was hooked, but it was about a whole lot more than a bow and arrow.
"The feeling out here, on the mountain, it's gratitude," she said. "We're all connected in our experience, and this activity, and for everyone here, there's such a powerful sense of gratitude. Not to be all corny and shit, but it really is a beautiful thing."
---
Editor's Note: The original version of this story misstated the source of Jonathon Blank's injuries. He was injured in a firefight in Afghanistan in 2010 when an IED detonated nearby.