Federal prosecutors charged an Air Force veteran with tax fraud this week, less than a year after his work to raise money for a US-Mexico border wall resulted in a separate fraud indictment.
Brian Kolfage, a former airman who lost both legs and his right hand during a rocket attack in Iraq in 2004, was indicted Tuesday in Pensacola, Florida, for allegedly filing a false tax return and fraud, Bloomberg first reported.
The indictment alleges Kolfage listed his total income as $63,574 on his 2019 tax return when he knew his income was "materially in excess of that amount" due to hundreds of thousands of dollars in donations he received from organizations including We Build the Wall Inc., which were deposited into his personal bank account.
Kolfage was already facing charges in connection with the GoFundMe campaign he started in 2018 in support of President Donald Trump's 2016 pledge to build a border wall, Bloomberg reported. The fundraiser brought in more than $25 million and pledged that all the money would be used for the wall.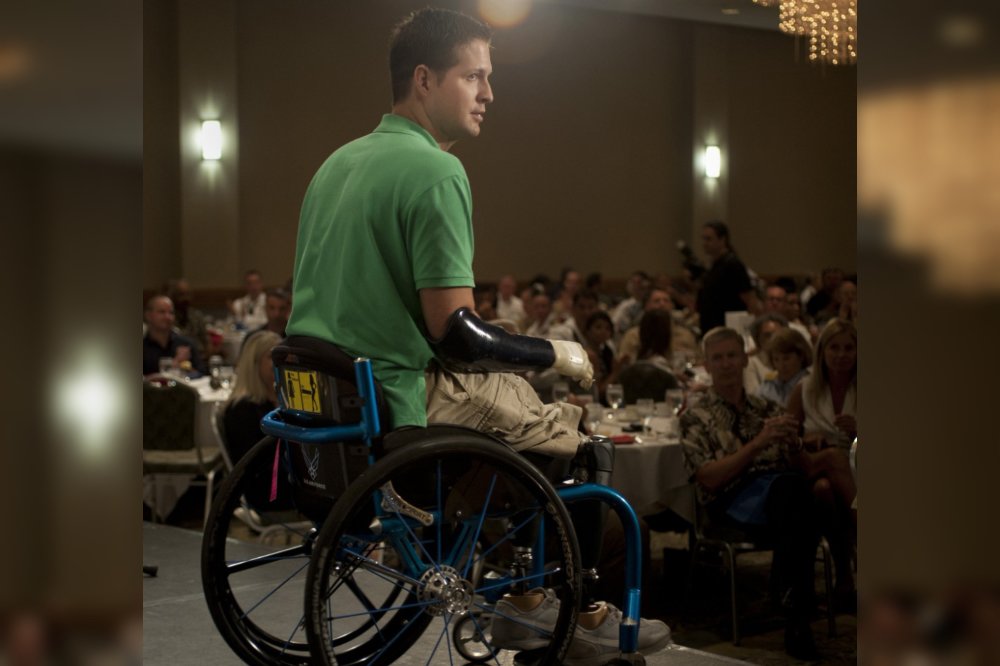 In August, a New York grand jury indicted Kolfage, former White House strategist Steve Bannon, and two others with defrauding donors. In that case, prosecutors said Kolfage steered $350,000 in donations to himself, and they accused Bannon of lining his pockets with $1 million in donations. Two other men, Andrew Badolato and Timothy Shea, were also accused of facilitating the scheme.
Trump pardoned Bannon on his last day in office, but the other three defendants face a maximum of 40 years in prison if convicted.
Kolfage is due in court later this month for an initial appearance on the new tax fraud charges. If convicted, he faces up to 20 years in prison for that case.
Read Next: Most Florida First Responders Will Get $1,000 COVID Bonus, but 911 Dispatchers Won't