Eli Cuevas didn't expect the short video he made about Final Fantasy XIV to change the direction of his life.
"It was a game I was super stoked about, and then it was an immediate letdown, just a terrible video game," Cuevas said. "It was bad enough that it pushed me to make a video showing how much I hated it."
Cuevas had always been something of a jack-of-all-trades. After dropping out of high school, he tried working at a local factory in his hometown of Crawfordsville, Indiana. "That lasted four hours," Cuevas said, laughing. "Halfway through my shift I walked in and was like, 'Hey, I'm gonna quit now.' This is going to be my life? Oh, God, no."
So he joined the Army, signing up as infantry and then spending a 15-month deployment in Baghdad during the surge from 2007 to 2008. "My unit was the tip of the spear many times. It was very fast paced, not a lot of down time, not a lot of rest," Cuevas said. After he returned and got out of the Army, he kept up that fast pace by racing cars and go-karts while also working as a personal trainer.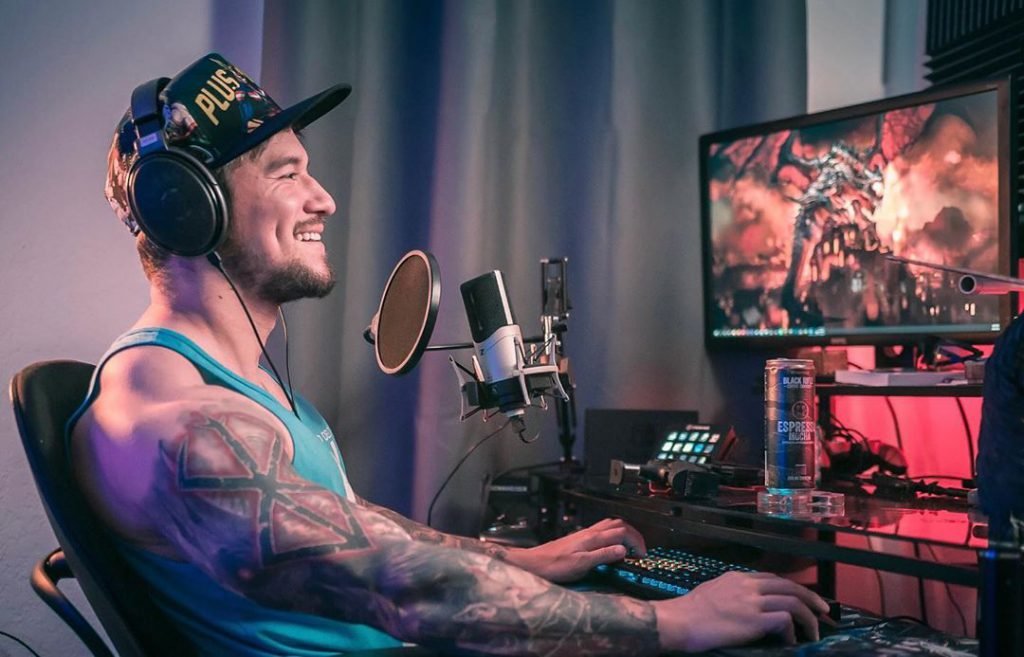 But after his Final Fantasy video got traction with viewers online, he began to study film techniques and visual effects, largely by watching RocketJump videos created by Freddie Wong. He teamed up with his friend Gallagher Scott to start making short videos every week along with more game reviews, then snagged a production job with mobile gaming company PowerA Moga.
A chance meeting with Freddie Wong at PAX West eventually led to an invitation to work with RocketJump after being laid off by Moga. "I literally just packed up my shit and moved to LA," said Cuevas. "I'm a very spontaneous person, if you can't tell."
Cuevas had made friends with Jarred Taylor online years before, so when he found out Cuevas was working for RocketJump, Taylor "flipped shit," Cuevas said. After inviting Taylor and the rest of the Black Rifle Coffee Company team to the RocketJump Christmas party, Cuevas began working with them — doing visual effects on the Range 15 movie, creating the online video series Drunken Debrief, and filming a commercial for Black Rifle Coffee. Soon they invited him to move to Utah to join BRCC, and once again Cuevas picked up and moved at a moment's notice.
"It was really fast paced after that," Cuevas said.
He moved in with Mat Best, and the two began brainstorming video content nonstop. "We would just be playing video games super late at night, drinking wine, and writing," Cuevas remembered. "Mat was the first person who I was like, I see his vision and he sees mine. And it's always for the better — there's no distrust, just full-on content creation and having a great time with it."
In 2018, Cuevas starred in a reality TV series for the History Channel, Brothers in Arms, with Vincent "Rocco" Vargas. "Rocco and Eli are the new owners of Banditos Armory in the historic town of Ogden, Ut.," the channel's website said in its advertisement for the show. "Rocco and Eli's goal is simple: to take their expertise and passion and become the best one-stop shop for all things military."
The show didn't click with audiences. "It didn't take off; ain't no thing," Cuevas said. He saw it as a learning experience, becoming more comfortable in front of the camera rather than just behind it. After that he began to perform in an increasing number of BRCC videos.
His favorite videos he's helped produce may not be the ones the audience would expect. "I like being able to do something that elicits an emotional response," Cuevas said. "It's a complete change from our normal style of content. Here are fart jokes, here's some veteran humor, here's some really dark fucked-up shit, aaaaand here are some tears. Keep the people on their toes."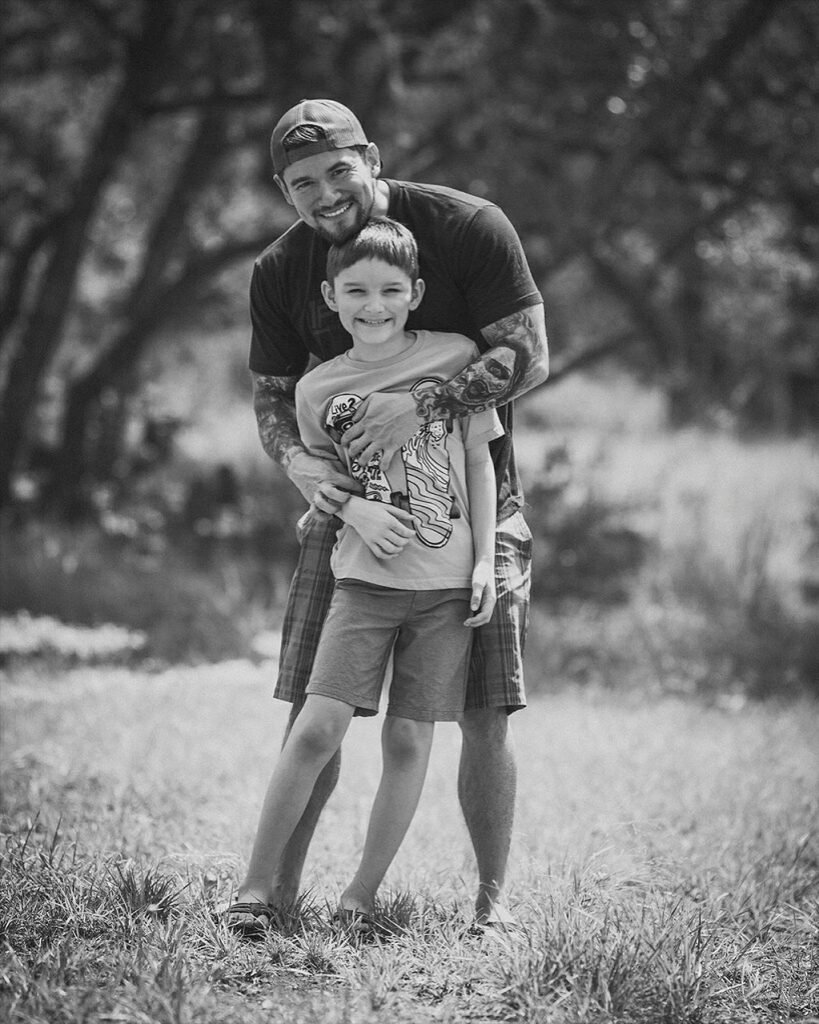 Two videos he is particularly proud of are "Brotherhood," which featured Best reading a poem he wrote in memory of his fallen fellow Rangers, and the short Cuevas made for autism awareness featuring his son, Ryden.
"A normal human brain is a house that is evenly lit, and an autistic brain is a house that has some really bright rooms and some really dim rooms," Cuevas said, explaining how he conceptualizes the condition. "You're trying to find those bright rooms and seeing what is in that room, what is their passion, and then help them focus on that."
Ryden, who is 9, loves cars and filming things, like his father. "Yes, it's a different experience, and it does have its struggles that are going to be different from your average parent," Cuevas said. "But it's finding those wins and blowing them up and making them awesome, figuring out what your kiddo likes, how to teach them, how to make them smile, how to be a parent with that specific kiddo." Making the autism awareness video sparked "many tears, editing that."
It's been a positive year for Cuevas. "Minus it's 2020," he said with a laugh. "For me, it's been a great year." His channel on the gaming platform Twitch has grown, and he and Best stream together, playing Call of Duty three days a week.
"We have a community that's very, very supportive," Cuevas said. "They get to come into that stream, watch us be goofballs, yell at each other, make sick-ass plays. They get to talk with us one on one." Last November, Cuevas and Best put together a Twitch fundraiser with Leupold Optics that raised $72,000 for the Boot Campaign.
But people might be surprised by how little Cuevas actually games these days. "In my youth I played every game under the sun," Cuevas said. "But I don't play video games when I don't stream because we're always creating. My brain is editing, working on whatever we're doing, so when I step away from streaming, I don't touch video games really anymore."
Much of that creativity has been aimed at the sci-fi short film the Black Rifle Coffee content team has been making. "That one we're super stoked for," he said. "It has been a giant undertaking."
All in all, Cuevas continues to be unpredictable, spontaneous, and endlessly energetic, and it has led him to great success.
"My dad thinks I need to go to school still," Cuevas said, laughing. "I'm like, 'Dad, I'm fine.'"