A handful of veterans around the country are trying out new prosthetic legs that use artificial intelligence and cutting-edge technology.
According to a blog post from VAntage Point, the Power Knee by Össur uses a motor-powered microprocessor in the knee. Artificial intelligence detects and aids human movement patterns when walking, standing, sitting, and kneeling.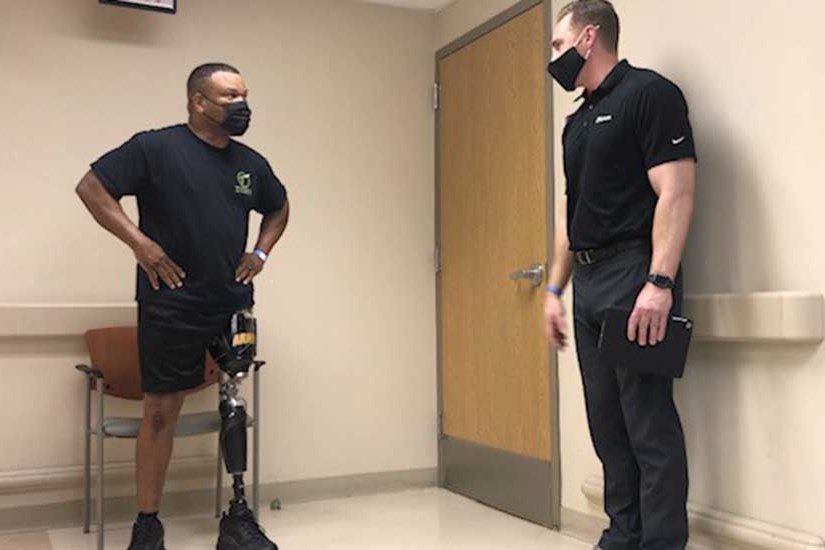 Army veteran Marlon Bounds, whose leg had to be amputated in 2016 after an infection, is one of two vets at the Tennessee Valley Healthcare System to get the new prosthetic, according to the Department of Veterans Affairs blog. So far, Bounds said, the knee has been "top-notch."
"I can power through obstacles," he said, according to VAntage Point. "It can lift me up. It helps me go downstairs. Now, I can cut my grass a little bit better. I can do things better now than I did before, and it makes me look like a superhero."
The prosthetic isn't available everywhere yet; Nashville and Boston are the only VA sites to receive the Power Knee to date, according to VAntage Point.
Read Next: How Vets Pushed Prosthetics Industry To Make Better Products