In a democracy that fields a volunteer military force, war is an unequally shared burden. With less than 1 percent of the total U.S. population in the armed forces, the overwhelming majority of Americans are quarantined from the realities of war.
Speaking about the wars in Iraq and Afghanistan in 2009, former Defense Secretary Robert Gates said: "Whatever their fond sentiments for men and women in uniform, for most Americans the wars remain an abstraction. A distant and unpleasant series of news items that do not affect them personally."
Retired U.S. Air Force Colonel Peter Donnelly, 59, wants to change that. An author with two books to his name, Donnelly founded and is the publisher at A15 Publishing, a publishing house dedicated to military veterans aspiring to be authors. The name, A15, is a riff on the U.S. military's title for administrative punishment — an Article 15.
"Establishing a veteran voice may hopefully make veterans easier to understand and relate to. And having a veteran voice helps to inform civilians of what's different about having served and, maybe, appreciate some of the trials that a military member goes through, especially combat," Donnelly told Coffee or Die in an interview.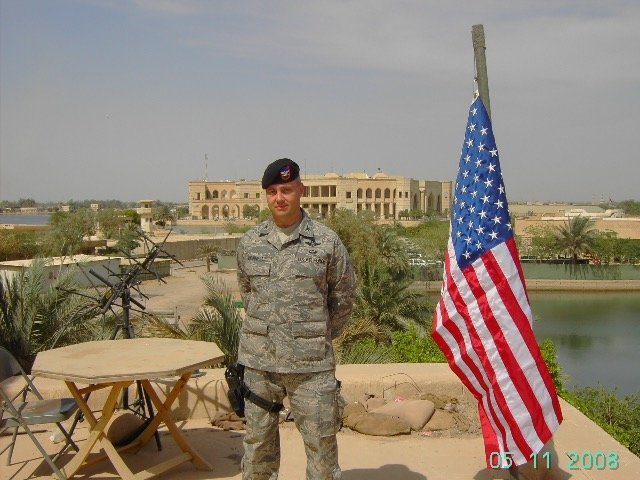 There's a dual mission to what A15 does, Donnelly explained. He wants to encourage combat veterans to write, and he wants American society to hear those stories.
"It affects me on two different levels," Donnelly said of his work at A15. "When you get that feeling of satisfaction that you helped someone work though something with the catharsis of writing. That contributes to our reason of being. And there's also that sense of pride in giving back to the community."
On Veterans Day in 2016, A15 unveiled its debut release; it was Donnelly's own nonfiction work, "There I Was…Volume I," a compilation of veterans' stories spanning from World War I to modern conflicts. Today, A15 advertises 21 books on its website. And Donnelly has ventured into the world of fiction writing with his 2016 novel, "Off We Go."
Pen and Sword
Donnelly, a 30-year Air Force veteran, is the epitome of the warrior poet.
A former B-52 bomber pilot who served as an air liaison officer integrating airpower into combat operations in Iraq and Afghanistan, Donnelly knows what war looks like — both from the air and ground level. For that reason, he understands the toll that combat can take on warriors' souls — sometimes in ways that civilians, who have never been to war, may find hard to understand.
"What I think is under-appreciated is the weight of being someone who's killed for their country," Donnelly said. "I think a lot of civilians think veterans have problems because of what they saw or the threat they were under, nearly dying, et cetera. But the heaviness of having taken a life, or lives — that's something I don't think people appreciate. That is a major driver in veteran writing."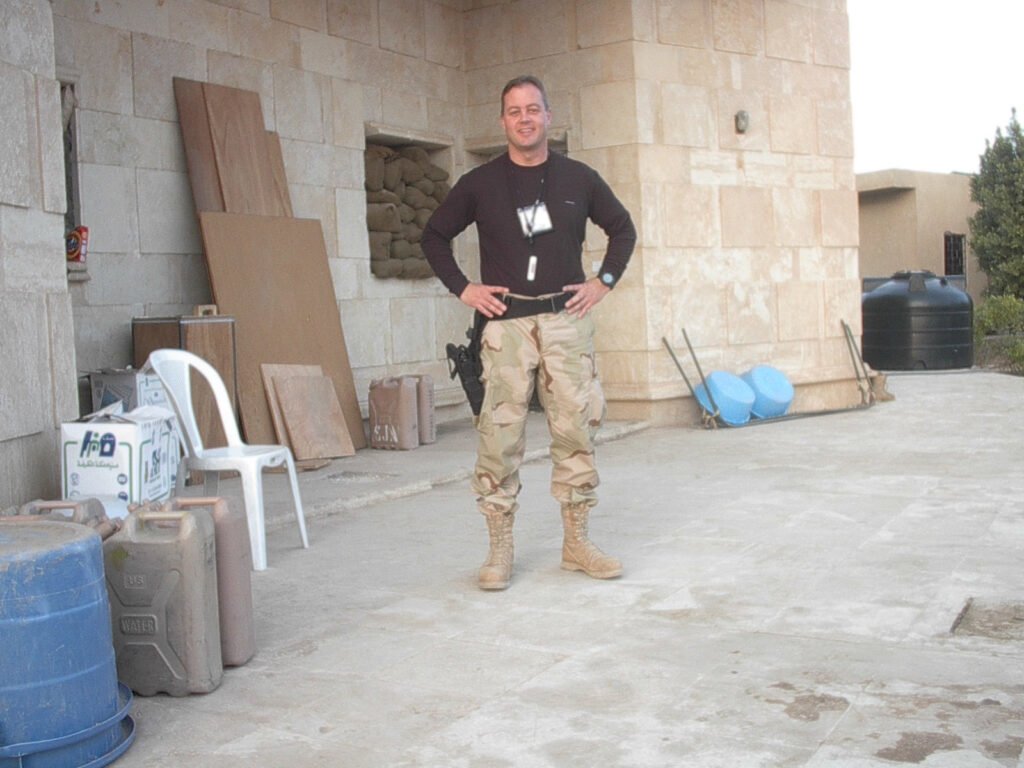 The values of service and duty were instilled in Donnelly from childhood. His parents were raised in the Great Depression, and they taught him to always make the most of the gifts he'd been given. Growing up in South Plainfield, New Jersey, Donnelly remembers a happy childhood riding bikes and playing outside "all the time." There was baseball in the spring and summer. Football in the fall and winter. And, of course, "playing Army."
Military service always held a special allure for Donnelly. Partly, he explained, due to the war movies he watched as a boy. More importantly, though, were the stories from his uncles, one of whom served in World War II, as well as his father, who served in the Navy, that he listened to while growing up.
"So, to sum it up, I had a great childhood, and when I actually started thinking about what I was going to do after college, I felt that I had to give back, and I thought military service would be the best way to do that," Donnelly said.
When considering a military career, flying was always the goal. And being the wise young man he was, Donnelly chose to join the Air Force with his eye on pilot training. He went through Officer Training School, OTS, at Lackland Air Force Base, Texas.
(Here your correspondent, a former Air Force pilot himself, must confess his bias in favor of Donnelly's career choice.)
Donnelly's Air Force career is storied. The stuff of legends, really. After the Sept. 11, 2001, terrorist attacks, he was among the vanguard of U.S. forces in Afghanistan. He helped run close air support for Operation Anaconda in 2002, and he participated in the 2003 invasion of Iraq, as well as the Iraq "surge" from 2007 to 2008.
"[There's] something about an invasion," Donnelly said, reflecting on the most memorable moments of his career.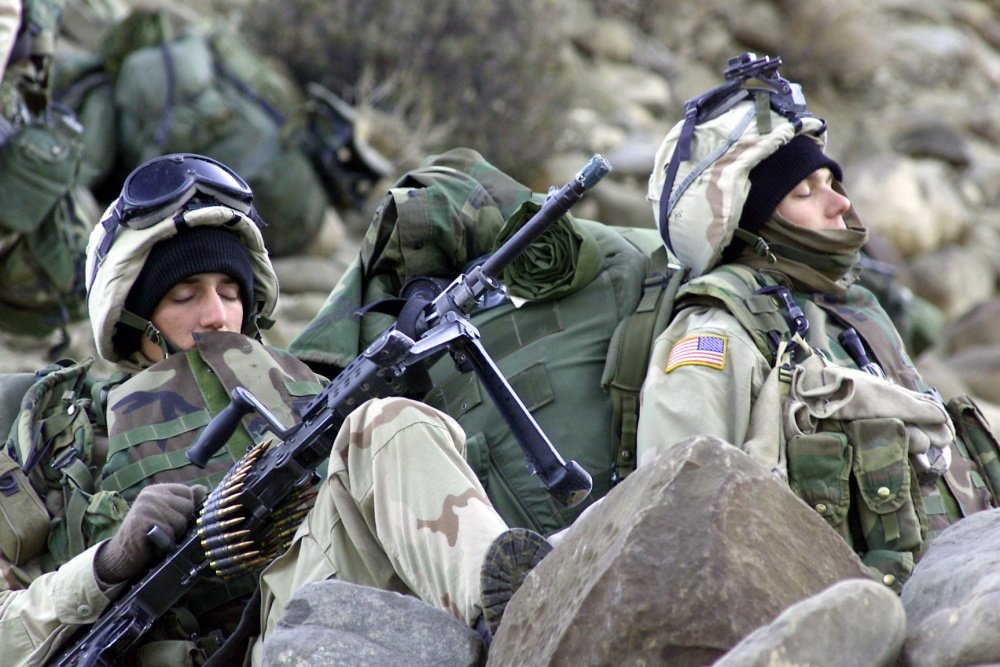 Papa
Writing is a passion that dates back to Donnelly's childhood. But, as many post-9/11 veterans understand, war got in the way of his other life plans.
It wasn't until later in life, when the tempo of repeated combat deployments began to ebb, that Donnelly was finally able to earnestly revisit his passion for writing — and by then, after a lifetime in the military and often at war, he'd plenty about which to write.
"The military gave me a lot of material but delayed developing the skill of writing. It took me 12-plus years to write my first book due to being too busy going back and forth to war or preparing my units for war," Donnelly said, adding: "No matter what, I was going to write."
Donnelly, who cites Ernest Hemingway as a literary inspiration, agrees with Papa's maxim that: "All good books are alike in that they are truer than if they had really happened."
"With fiction, you're writing your feelings. With nonfiction, you're stuck with the facts," he said.
Now, Donnelly admits that the literary life comprises its own challenges, unique from those of combat aviation. In fact, he said, "writing well" is, to some degree, more challenging than flying. Basically, there's no checklist for writing a book.
"I love them both, but when flying well, that's really what's expected," Donnelly said. "Writing well — in a sense you do that for yourself […] your objective is to relate thoughts and ideas to get a much broader group of people to react, in one way or the other. So, definitely, writing is harder."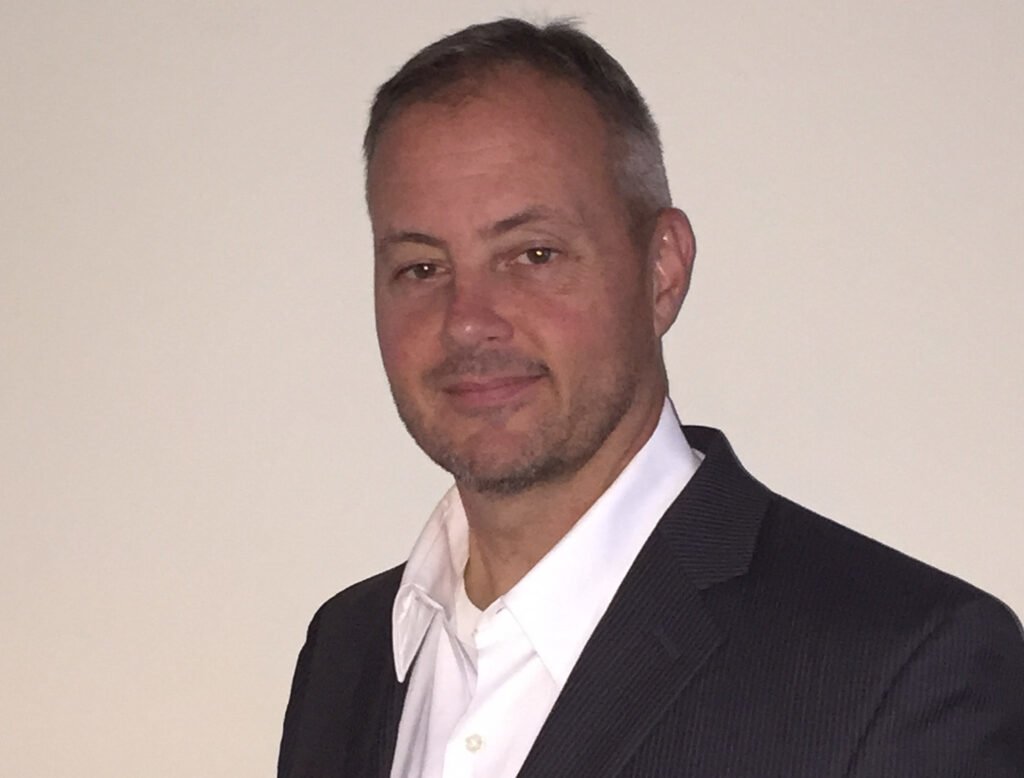 Of course, the biggest challenge for any writer — especially those who balance other careers — is to find time to write. Donnelly is no exception. "It's a tough racket and a lot of work," he said of the daily responsibilities of running a publishing house.
So, as a pilot maintains proficiency with flying hours, Donnelly, too, makes it a point to sit down and write whenever and however often he can in order to continually hone his craft.
"I have trouble sleeping, so sometimes I'll try to knock out a few paragraphs in the middle of the night; I figure that's my time," Donnelly said. "When I'm writing deliberately, I try to get all the daily duties out of the way; working out, breakfast, work stuff, bills — so then I can concentrate."
Thanksgiving
Of all his experiences in the military, Donnelly said he's proudest of his missions in Afghanistan running air support for Operation Anaconda. Yet another experience stands out, too. And it happened far from a battlefield.
After his first deployment to Afghanistan in 2001 and 2002, Donnelly and his wife took a trip to New York City to celebrate his homecoming. Donnelly said his wife "got an unbelievable rate" on the hotel, and "everyone was falling all over themselves" to thank him for his service. These simple acts of thanksgiving now stand as indelible reminders for why Donnelly chose to serve his country in the first place.
"Going to war, no kidding risking your life, actually doing something important, and then being appreciated for it — that was very special," Donnelly explained. "It also really gives me an appreciation for all the Vietnam War vets that we publish and how it was so different for them, and how that's reflected in their writing."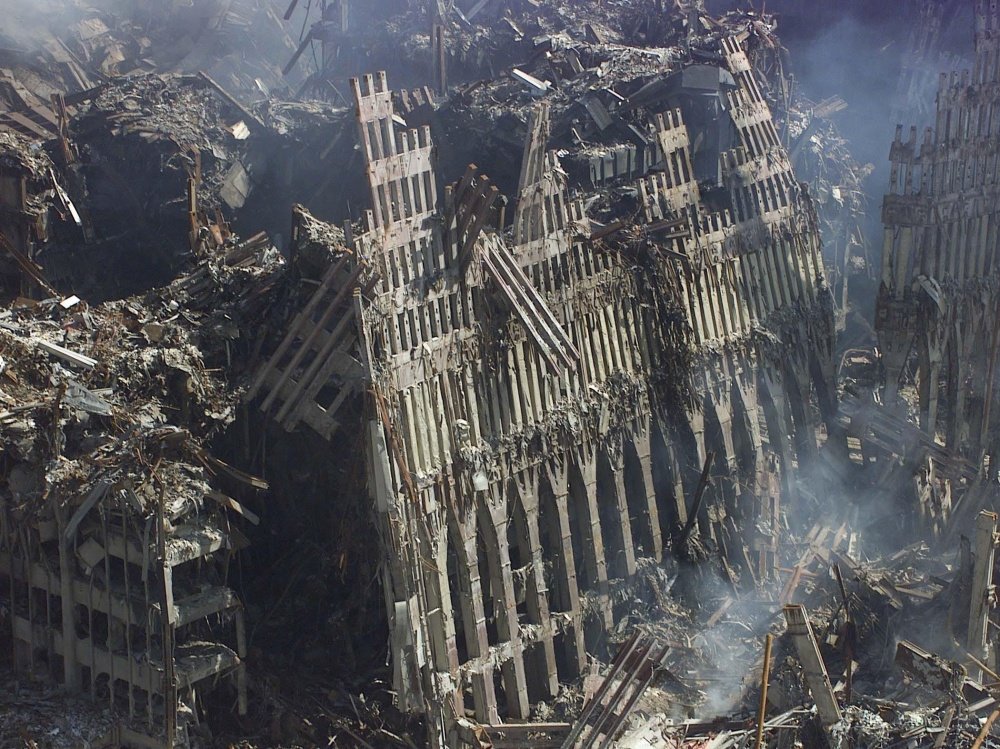 Most combat veterans don't want praise. But unsolicited offers of thanksgiving for one's service, like what Donnelly described, do send an important message — that the soldier, sailor, airman, or Marine hasn't been forgotten. And that's more important than anything else. Thus, for Donnelly, bridging the divide between America's civilian and military societies adds special meaning to his work as he strives to give veteran writers a voice. And, above all, to not let their stories be forgotten.
Donnelly explained:
"It seems to be the nature of most, but definitely not all, veterans to not want to talk about their service. I use an example in 'There I Was' about my uncle. He served with Patton on the drive into Germany and ended up taking on about a company of Germans single handedly, and we, our family, never knew about it. It wasn't until I joined the service that he opened up one night and told that incredible story. Then we found out he had written a book. Toward the end of his life, he just got frustrated and tossed all of his writings into a barrel and burned them. They are lost forever. No one will ever know what was on those pages."
And, Donnelly added, those kinds of stories are ones that all Americans need to hear.
"I've come across vet after vet, some from World War II, who have never talked about their experiences," Donnelly said. "Everybody always thinks they have time. Capturing veteran stories is the equivalent of documenting our martial history. Most folks barely even know the dates of the wars we've fought in, let alone what it took to go and fight."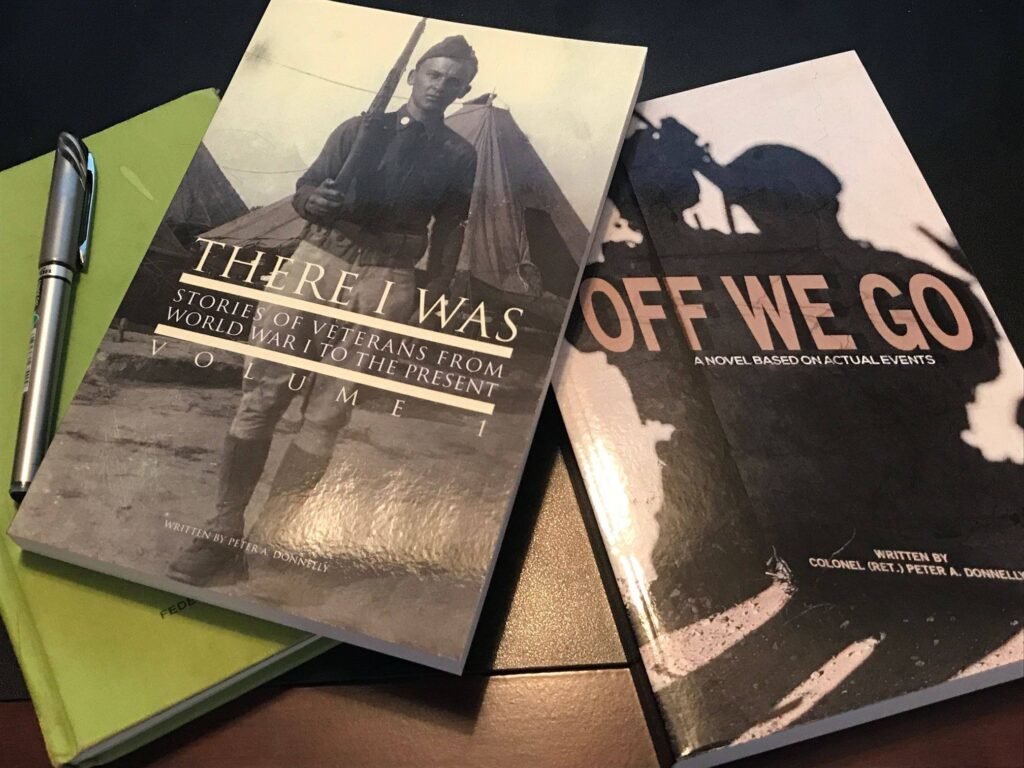 'And I Will'
Today, Donnelly is battling cancer. And he's doing it his way – using alternative treatments. Although the disease has sapped a bit of his energy, he's as dedicated as ever to his vision for A15 — and to his craft.
"As busy as I am, what I really want to do is write," he said. "And I will."
Looking forward, Donnelly hopes to inspire more veterans to pick up the pen and share their stories.
"We never have a shortage of submissions," Donnelly said. "There are a lot of veterans out there who have beat their heads against a wall with mainstream publishers — so we try to never say no. In all honesty, I don't think we've ever said no."
These days, as the United States navigates through some troubled times, Donnelly believes military veterans' stories have the ability to inspire their fellow Americans to endure the present hardships and believe in a better tomorrow.
"Veteran stories are unique, and relating those stories may help folks understand the power of toughness, perseverance, resiliency," Donnelly said.
"There's really no telling how relating veteran stories could help put things into perspective and have a positive impact," he added. "Veterans who have lived a life of discipline, risk, hardship — if they could put what they've learned into a story that people want to read, that would be powerful."