Supporters of a homeless Army veteran plan to rally outside a North Carolina police department Friday, Oct. 29, after they say officers wrongfully arrested Joshua Graham Rohrer and tased his service dog in the process. Rohrer's VA-prescribed service dog, a Belgian Malinois named Sunshine, later died after escaping from a friend's house before Rohrer made bail.
Rohrer, who reportedly served in the Army from 2002 to 2008, was standing in a median near an intersection in Gastonia, North Carolina, a town about 20 miles west of Charlotte, on the evening of Oct. 13. Rohrer has been treated for post-traumatic stress, according to WBTV, which included being matched with Sunshine. As Rohrer and the dog stood in a median near a busy shopping center, a woman called 911 to complain that Rohrer was using Sunshine as a prop to garner sympathy — and cash — from drivers.
"They're using this dog to make people feel sorry for them, to give them money," the caller said, according to 911 audio obtained by WBTV. "They have this dog laying in the middle of the, he's on the median. That poor little dog is laying on the median right there at the red light. He could get ran over."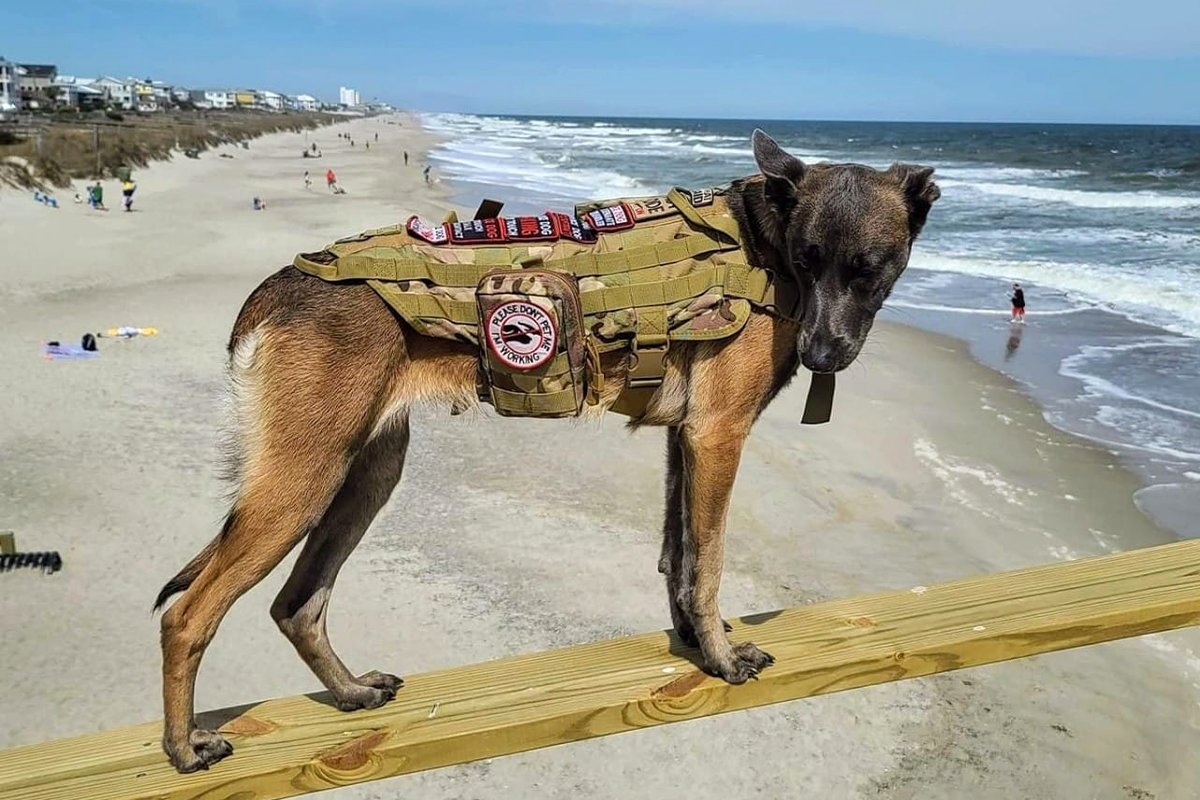 Rohrer told local news outlets he wasn't begging for food or money. But when officers from the Gastonia Police Department showed up, one officer said she would be giving him a ticket for panhandling, Rohrer said. Panhandling is illegal both at night and within 20 feet of a "financial institution" — which includes ATMs — in North Carolina.
A witness to the arrest told WCNC the confrontation quickly turned violent. After asking Rohrer for identification, police "slammed him up against the car" and handcuffed him, Justyn Huffman told the news station.
Witnesses said one officer tased Sunshine after the dog bit an officer's boot during the altercation. Police later confirmed that an officer tased the dog.
"We're out here screaming, 'Don't shoot the dog! Don't shoot the dog!' Huffman told WCNC. Huffman said Rohrer began yelling "My dog! My dog!" as police moved him to the back of a patrol car and "slammed" him to the ground.
Sunshine ran off with one of the stun gun prongs dangling from her body, witnesses said. Eventually, Rohrer's VA advocate Dave Dowell brought Sunshine home with him, but the dog slipped her leash and ran away the next morning.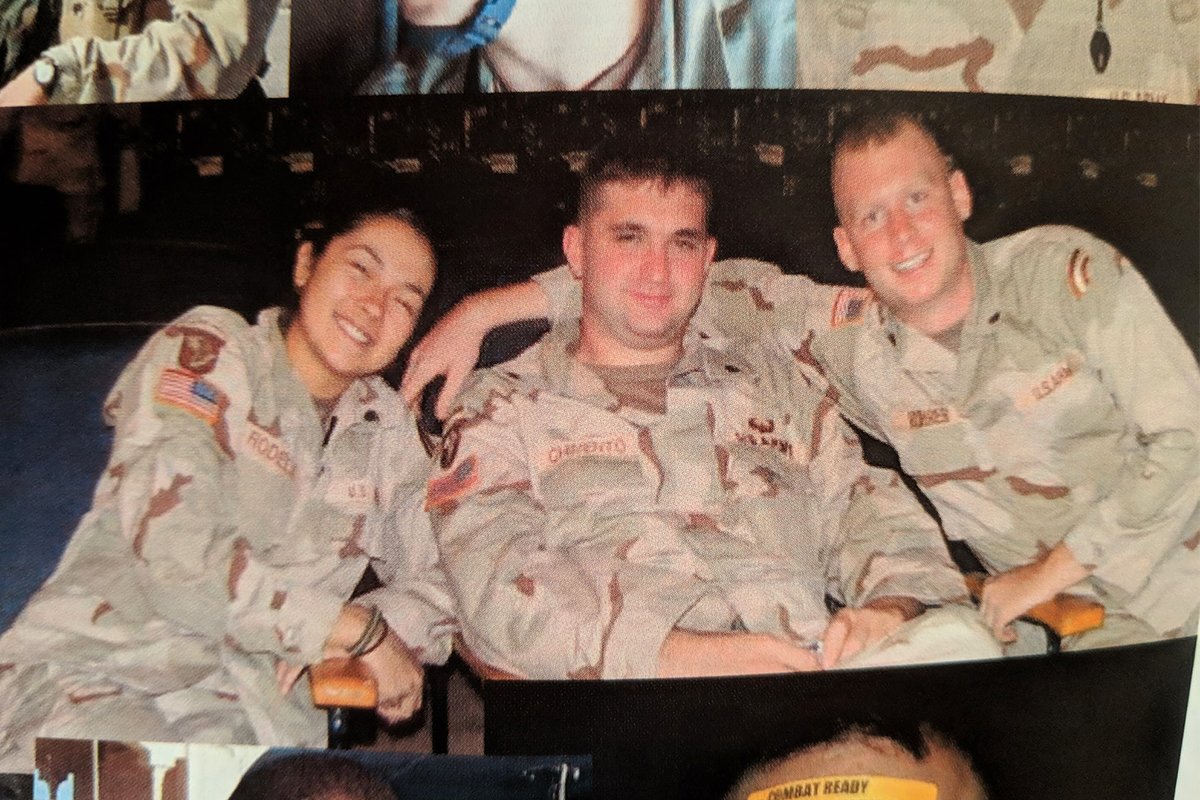 Rohrer was booked on charges including resisting an officer, begging for money, and soliciting from a highway. Rohrer began searching for Sunshine after family members bailed him out of jail the next day, but supporters announced Oct. 16 that the service dog had been hit and killed by a car.
The Gastonia Police Department told Coffee or Die Magazine that Rohrer is still facing charges related to the incident. The department is also reviewing the circumstances surrounding Rohrer's arrest to determine whether the actions of the officers involved followed department policies and procedures.
Rohrer's supporters plan to protest at 5:30 p.m. Friday outside the police department in hopes of pressuring authorities to drop the charges. Supporter Megan Grayson told Coffee or Die that most of those involved support law enforcement but "believe these particular officers were not a great representation."
Grayson urged everyone attending the protest to remain peaceful.
Read Next: