The veteran suicide rate dropped significantly in 2019 but remained substantially higher than that of nonveterans in the United States, according to newly published data.
According to the Department of Veterans Affairs' 2021 National Veteran Suicide Prevention Annual Report released in September, there were 6,261 veteran suicide deaths in 2019. That's 399 fewer than in 2018 and the lowest number overall since 2007, when around 6,200 suicides were reported.
The age- and sex-adjusted veteran suicide rate dropped by 7.2% between 2018 and 2019, according to the report. Female veterans saw the larger decrease in age-adjusted suicide rates from 2018: a 14.9% drop in 2019 compared with a 3.8% decrease for males.
The VA called the drop "unprecedented," citing the largest single-year decrease in veteran suicide rates since the start of the Global War on Terror in 2001.
VA officials did not speculate on reasons for the decline, writing that "more remains to be known and understood regarding prevention and intervention factors, dynamics, and associations." There is also more work to be done, and as long as veteran suicides remain in the thousands, there is "no sense of mission accomplishment," officials wrote.
Rep. Mark Takano, chairman of the House Committee on Veterans' Affairs, wrote in a statement Wednesday, Sept. 8, that the VA's efforts are moving in the right direction, but it remains to be seen what toll the past two years have had on those who served. The Hill reported the VA's crisis hotline saw a 9% increase in calls after the fall of Kabul on Aug. 15.
"We still do not know how events in Afghanistan or the COVID-19 pandemic may affect our veterans in the months and years to come," Takano wrote. "Suicide is preventable, and while a public health approach is essential, we all have a role to play in reducing veteran suicide. It is critical that we continue to reach out to the servicemembers and veterans in our lives and not hesitate to seek help."
Although 2019 saw progress, the veteran suicide rate has grown 35.9% since 2001 and remains far higher than the nonveteran suicide rate, which also increased during the same time frame. Veterans died by suicide at a rate of 31.6 per 100,000 people in 2019 compared with 16.8 per 100,000 people for nonveterans.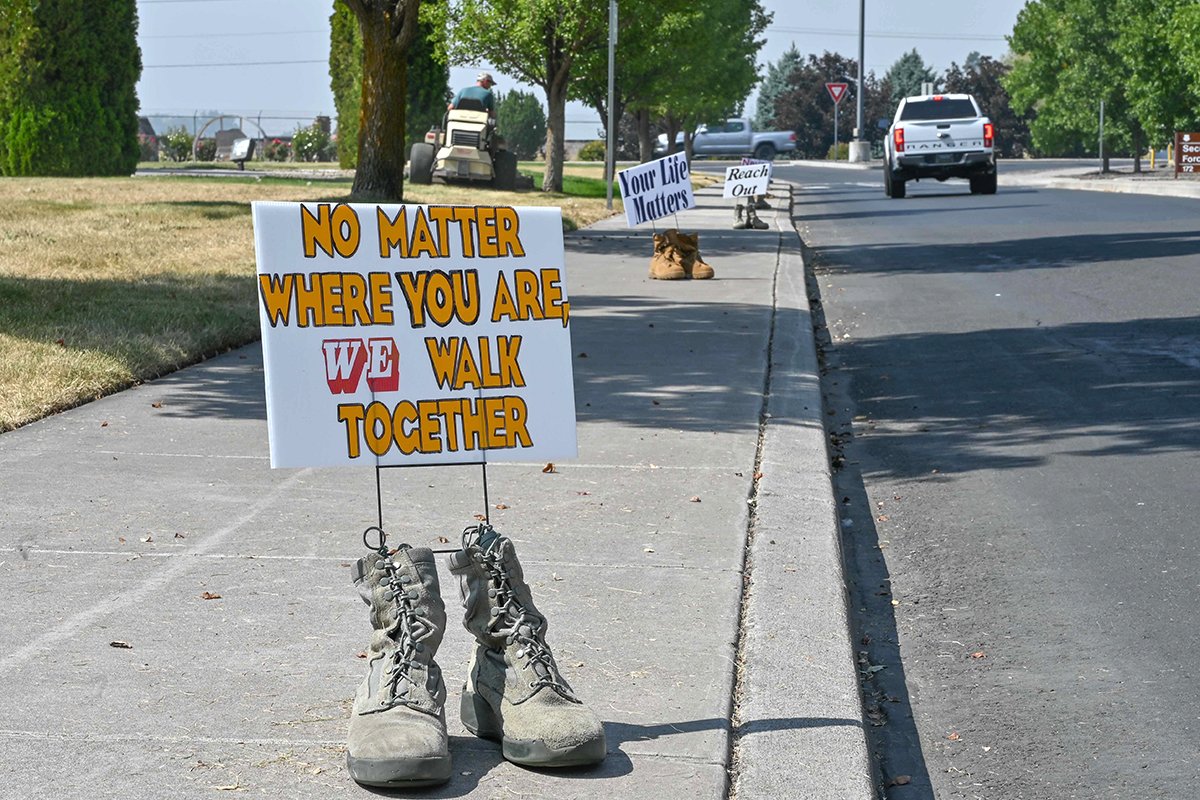 A report released June 21, 2021, as part of Brown University's Costs of War research series estimated that 30,177 active-duty personnel and veterans have committed suicide since the beginning of the Global War on Terror, compared with the more than 7,000 service members who died while serving in GWOT operations.
The VA promised to continue its strategy of providing more access to therapy, expanding partnerships in rural communities, increasing telehealth options, and implementing a campaign addressing firearm safety.
Resources:
Veterans Crisis Line — free, anonymous, and available for any service member or veteran to talk about anything that's on his or her mind. Call 800-273-8255, then press 1.
Veterans can go directly to their local VA medical centers for emergency mental health care, regardless of discharge status or enrollment in other VA health care.
Vet Centers — community-based counseling centers where 70% of staff are veterans. Call 877-927-8387 or find one online.
Read Next: