The Department of Veterans Affairs is now administering COVID-19 vaccine booster shots to certain patients and employees under emergency use authorization.
The VA announced Friday, Sept. 24, it would follow the Centers for Disease Control and Prevention's recommendation and offer a booster dose of the Pfizer vaccine to:



People 65 years and older and residents in long-term care settings.




People aged 50-64 with underlying medical conditions.




People aged 18-49 with underlying medical conditions based on their individual benefits and risk.




People aged 18-64 who are at increased risk for COVID-19 exposure and transmission because of occupational or institutional setting.



Booster shots are available only to those who received both doses of the Pfizer vaccine at least six months ago. Health officials say patients who received the Moderna or J&J vaccine will likely need a booster shot too, but data on safety and effectiveness is not available yet.
The VA will prioritize veterans and employees who are 65 and older, who are residents of long-term care facilities, or who are 50 to 64 years old with underlying health conditions. Other veterans, spouses, and caregivers will be offered boosters as supply allows.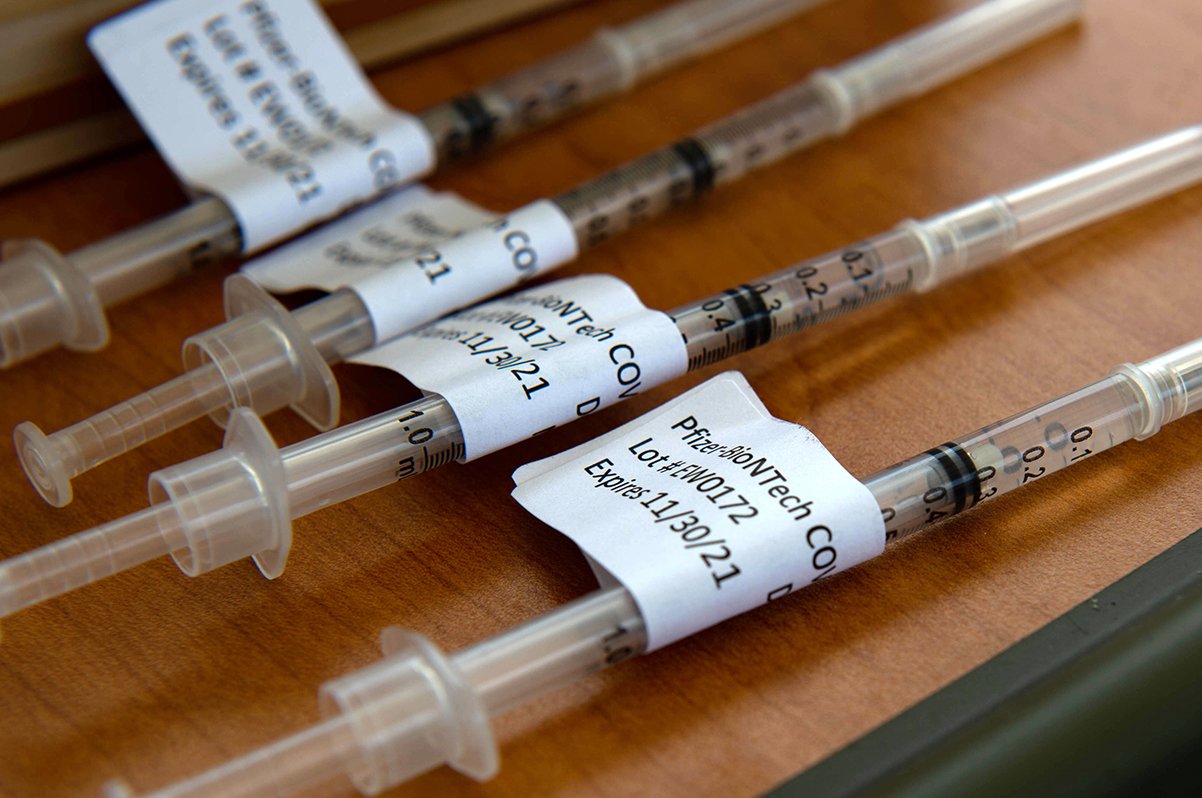 VA officials will contact veterans who received their initial vaccine series at a VA clinic and advise them of their recommended booster shots, which may be offered by appointment or on a walk-in basis, the department said in a statement. Veterans who got vaccinated at a non-VA facility need to contact their local VA medical center for information on how to get a booster shot if they want it.
Government agencies have offered conflicting messages and guidance regarding coronavirus booster shots. The Biden administration announced in August it would offer booster shots to all American adults beginning in September and that people should get them eight months after their second dose. Biden's plan was contingent on Food and Drug Administration evaluation and recommendations from the CDC. That timeline has since been reduced to six months after the second dose, and as recently as Friday, the president told reporters his administration is "looking to the time when we're going to be able to expand the booster shots, basically, across the board" and not just to elderly or immunocompromised people.
Last week, however, a CDC panel recommended only older Americans and people with underlying health conditions take a third dose of the Pfizer vaccine, according to The Washington Post. The CDC's director overrode that panel, adding adults 18 and older whose jobs put them at "increased risk" of exposure to the list of people who may choose to get a booster shot.
Read Next: