Happy Veterans Day!
Veterans Day is a cherished holiday in which all who have served our great nation come together and aggressively remind civilians they would be under communist rule if not for us and demand praise and free meals as tribute.
You're welcome for your freedom. I'll have a Miller Lite with my Bloomin' Onion.
Today's for us. Be proud of your service — even if you were an MP — and take today to not only celebrate your service, but the family and friends who supported you through it.
Take the family out to eat, relax, have a beer, and enjoy these hilarious Veterans Day memes that we pulled together for you.
To all our Brothers and Sisters who have served and continue to do so, from us to you, Happy Veterans Day.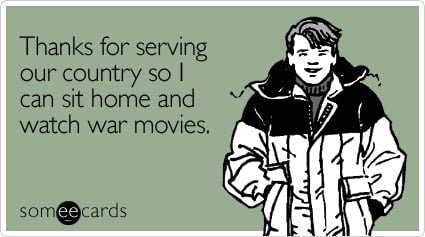 Transformers doesn't count as a war movie, you little shit. Go watch Platoon.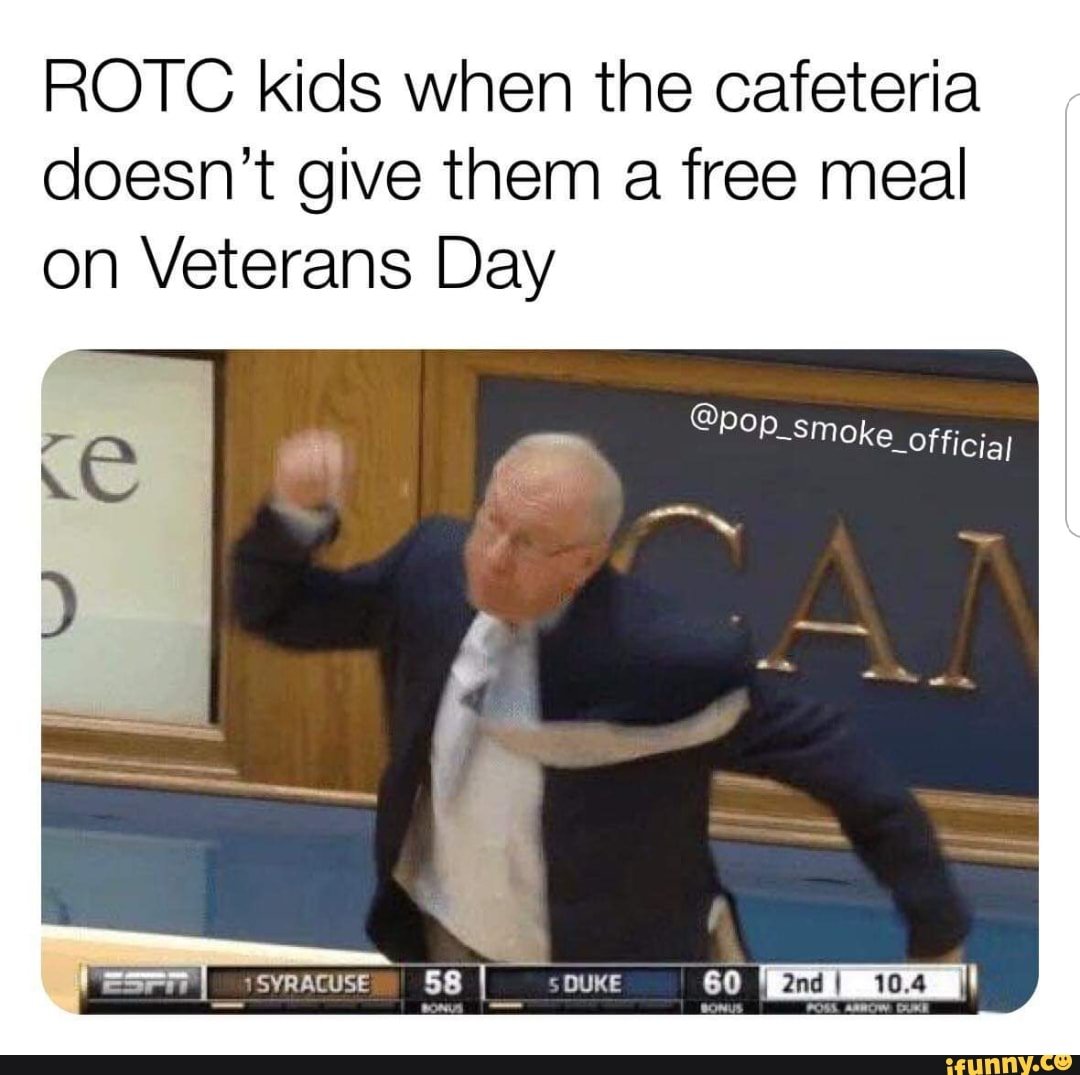 "You're disrespecting a future US Army soldier!"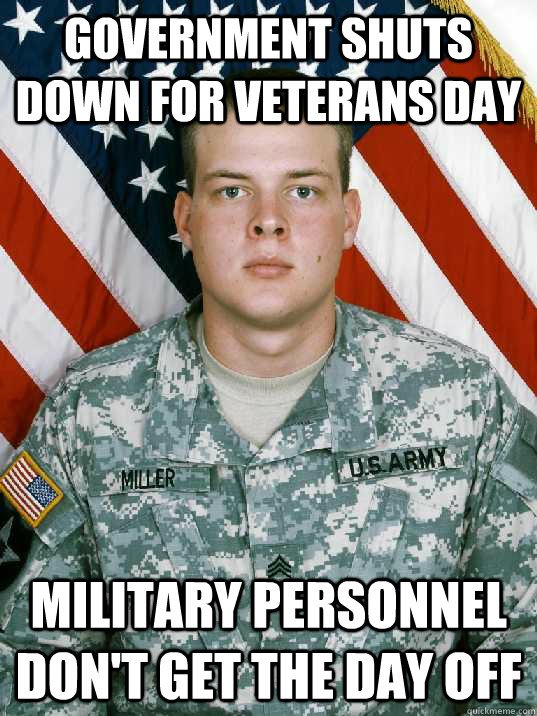 Seriously though, did you actually think you'd get the day off? Hey, maybe you'll get released early today. *Laughs in veteran*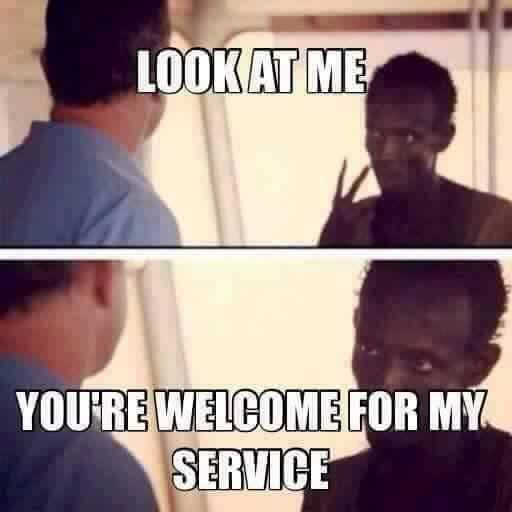 Better throw in an order of Buffalo wings with all that gratitude, bud.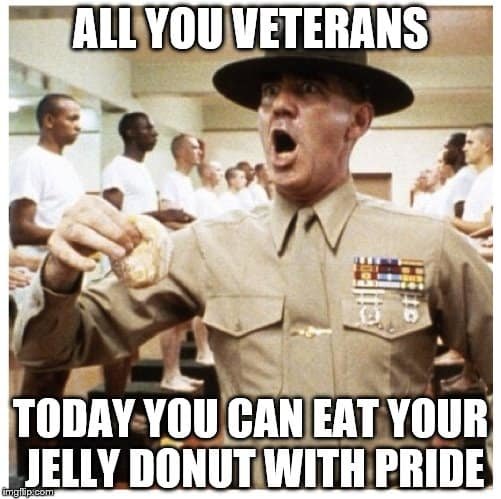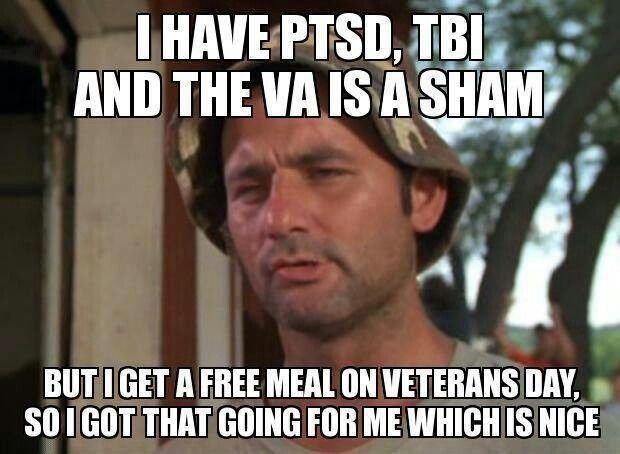 That's a win! We'll take it.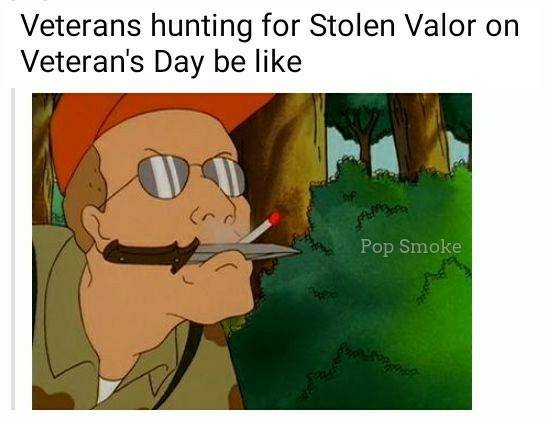 *Listens intensely to the Special Ranger Recon SEAL Commander at the bar talking about his combat deployment to Bagram in 2017.*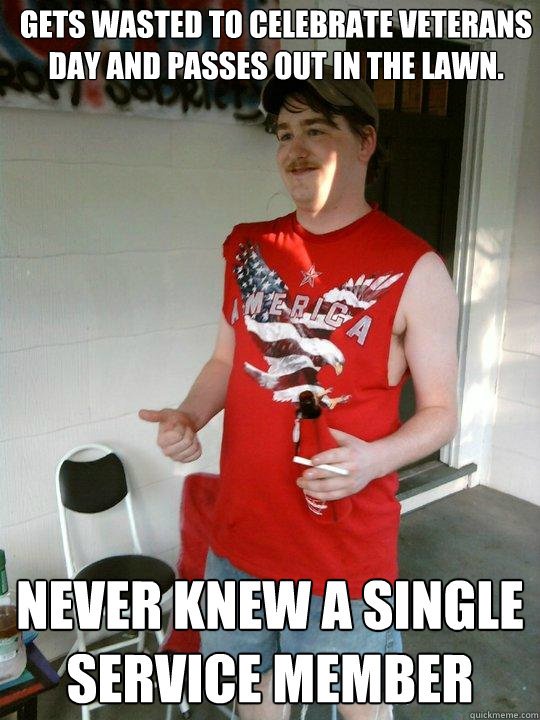 Hey brother, you go ahead. This public intoxication charge is on us.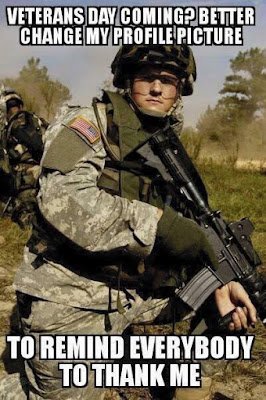 You know what? You should do this. Be proud of your service and remind people of how much cooler you are than them.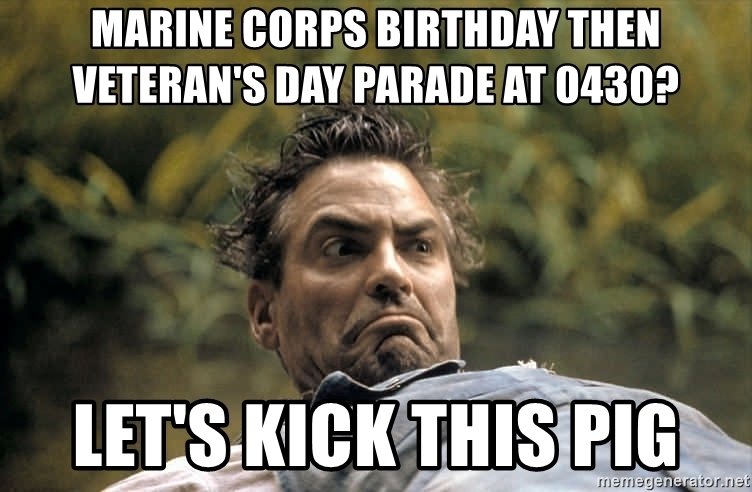 This is assuming the pig survived.
Read Next: Burn Pits, Toxic Exposure in Crosshairs of New Plan