As Afghanistan unraveled and the Taliban took control over the weekend, hundreds of thousands of veterans who served in the country experienced a wave of emotions ranging from anger and betrayal to unfathomable grief for the friends left behind in a war-torn nation. The Department of Veterans Affairs is reminding veterans to check on each other and seek help if the news of Afghanistan's collapse is sparking anxiety or other mental health issues.
"Reactions aren't always what people think they are going to be, and that's okay," Dr. Jennifer Vasterling, chief of psychology at the VA Boston Healthcare System, said in a statement.
While feelings of sadness and confusion are normal, mental health experts encourage veterans to talk to their friends, family, and battle buddies. Veterans and their loved ones should watch for red flags like isolating, using alcohol or drugs, or any abnormal increase in unhealthy coping mechanisms like excess work or even video games.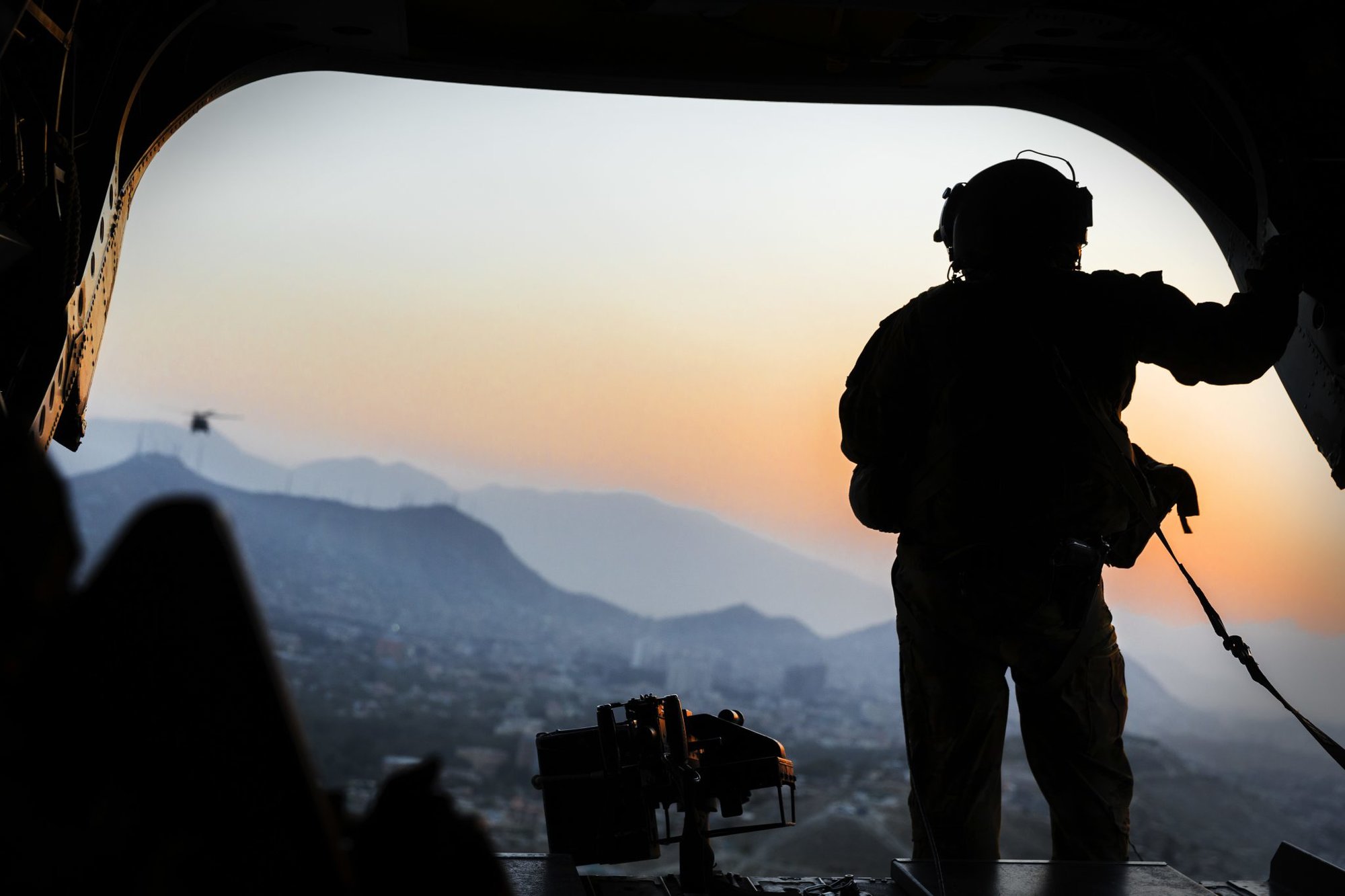 The VA anticipated a potential increase in mental health requests amid the Afghanistan withdrawal and launched a four-part series about Afghanistan veterans and how they can get help earlier this month. Health facilities were also already seeing an increase in veterans seeking help before Afghanistan fell to the Taliban over the weekend, according to the VA. Officials expect demand to rise even more as the withdrawal comes to completion. They released a list of resources for veterans needing to talk it out.



Veterans Crisis Line

— Free, anonymous, and available for any service member or veteran to talk about anything that's on their mind. Call 800-273-8255, then press 1.



Veterans can also go directly to their local VA medical center for emergency mental health care, regardless of discharge status or enrollment in other VA health care.


Vet Centers — Community-based counseling centers where 70% of staff are veterans. Call 877-927-8387 or find one online.


RallyPoint — An online forum for the military community to connect and discuss relevant issues. Right now, there's an active thread about what veterans are feeling as the Taliban reclaim Afghanistan after 20 years of US involvement.


Other nonprofits and advocate groups are also urging veterans to reach out during this troubling time. The Iraq and Afghanistan Veterans of America said Monday that the weekend's events are "weighing heavy on many veterans" and called on struggling veterans — or anyone who knows of a veteran struggling to cope with the news — to contact the organization's Quick Reaction Force at 855-917-2743.



View this post on Instagram








Many prominent veterans are sharing their experiences in Afghanistan and thoughts on the withdrawal on social media, prompting discussion and words of support.
VA Secretary Denis McDonough also expressed support for troops past and present through a statement.
"Our nation is indebted to the men and women who served in Afghanistan and Iraq, because they made our world infinitely safer," McDonough said. "Their service did not come without sacrifice as some carry physical and emotional wounds. We must ensure they get the world-class care they've earned and deserve."
Read Next: