The collapse of Afghanistan hit home for many veterans, and if there were ever such a thing as a ceremonious end to a war, this wouldn't be it. Let's not mince words here. The United States' withdrawal from Afghanistan has been nothing short of an absolute dumpster fire. Many veterans are now forced to watch our years of blood, sweat, and sacrifice be undone in a matter of days, thanks to a litany of factors outside of our control. Many of us are sad, many more of us are mad, and almost all of us have something to say about it.
Veterans' voices deserve to be heard, so Coffee or Die Magazine reached out to several who fought in Afghanistan to hear how this week hit them.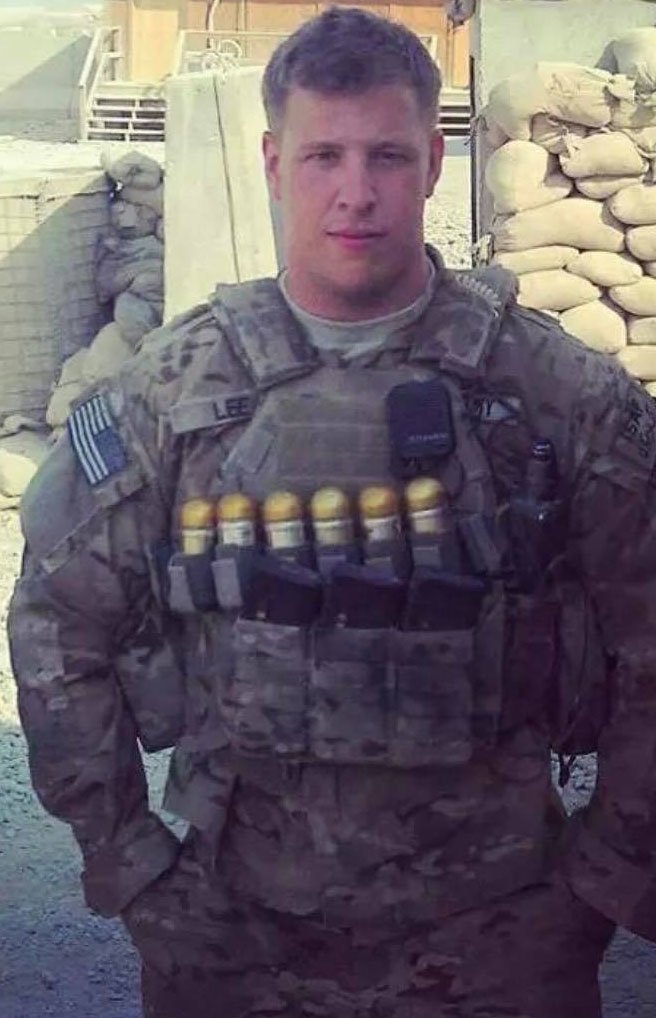 Justin Lee
Army infantry, three combat tours, two in Afghanistan
"It's a tough subject to talk about, and I guess I'm somewhere in the middle. Yeah, these guys running away are cowards; they should be out there fighting to defend their own country. To me, I'd rather die and leave my family freedom than to live and hand it over to someone else. On the other hand, you've got to understand that their government and police are controlled by the Taliban, and that's what they're up against now. We helped facilitate that.
"As far as the Taliban claiming that they aren't the same Taliban that they were 20 years ago, they're full of shit. I was in Kabul as a contractor earlier this year, and they lit a girls' school on fire and lobbed rockets at a hospital. They're doing the same things now that they were doing when I was deployed there in 2010. It's important to remember, though, that not everyone over there is part of the Taliban. They're people just trying to make it through life the best way that they can. It's like with anything else: You have 1% of bad people that end up ruining it for everyone else.
"It's a hard life for them. We saw it when we were there, but it's not something that we could ever fully understand."
Rob Wade
Air Force battlefield weather, three tours in Afghanistan
"We went there in 2001 with a goal of the kill/capture of UBL. We got him in 2011. When that objective was accomplished, we should have left. The idea of bringing democracy to a place such as Afghanistan is crap. Those people have been fighting each other since Alexander the Great marched across their nation, and nothing we will ever do can change that.
"Do I feel bad for the people there now? Not really. They had 20 years of support and training to be able to stand on their own feet to do what they needed to do for their nation. We did our job and kept the fight alive over there for two decades. This is on them."
Shannon Richmond
Army nurse practitioner, one tour in Afghanistan
"Over the past week, I have been hit by emotions that I didn't even realize I would have about Afghanistan. I was frustrated and saddened by the events of the Taliban takeover. Like many other veterans, I immediately thought of all the people we had lost on deployment. The face of everyone I worked with and all of the patients we lost en route, on the operating table, and in transit to higher levels of care. I thought about the soldiers I processed through mortuary affairs and the civilian contractors. I recalled every story that others told to me about their friends and their brothers and sisters in arms who had lost their lives for the cause — their spouses, their children, their personalities. I listened and mourned with them because there was some peace in telling those stories.
"I am most surprised by the mourning. By the feeling of helplessness that has overcome me.
"Frustration, doubt, a recognition that most Americans have no idea who these people are and the complex, extenuating circumstances that dictate their actions. I am working diligently with a few other female veterans to see what we can do and how we can help. It feels only right, considering my connection to the people and the country. I don't know the right answer, but I know how I feel, and the immediate feeling is humanity, how to help."
"You must never think of anything but the need and how to meet it." —Clara Barton, founder of the Red Cross.
Stevi Antosh
Navy Mass Communications Specialist, one tour in Afghanistan
"In 2012, I spent six months living among the villagers in several locations in rural Kandahar province as a combat photographer supporting US Army Green Berets and their village stability operations. I got to personally meet and document the Army's efforts to train the people of those villages to protect themselves. I met the women in the villages, played with their children, and drank chai with them. It breaks my heart that we have abandoned these people who want to be able to protect themselves. I hate to think about how the women's lives, especially the lives of young women under 20 years old, will now be drastically changed for the worse."
Frank Aguilar
Army medic, four combat tours, two in Afghanistan
"I'll be honest: We should have left a long time ago. We can't afford to keep dumping money into this anymore, and there really isn't more we can do for a country that is eventually going to go back to doing things their way. Every country has their own beliefs and culture. We can't expect everyone to come around to our way of thinking and doing things. We tried to give guidance and help them implement changes with their government, and it didn't work because it's not how they operate.
"The Taliban can't completely be exterminated. Their kind is always going to be around. We need to focus on our country right now and taking care of our own issues and taking care of our own people. We tried. We did what we could do for them, and now it's time for us to leave."
Aaron Rickman
Marine radio operator, three combat tours, one in Afghanistan
"It's one of the most disheartening things I've ever experienced. Like a lot of guys that have served, I'm questioning why. As in, why did our friends lose their lives just for the current administration to end up rolling out the red carpet for the Taliban? Now they're not only set to take full control of the country but basically become a small superpower in the Middle East, thanks to all of the equipment that we abandoned there. Honestly, it just feels like it was a huge waste of time and lives, now. I don't disagree with pulling out, but I'm positive there were plenty of better options [how] to do so."
Read Next: