One of the most difficult aspects of transitioning from military service to civilian life is the loss of the close-knit military community. There are numerous events and organizations that aim to ease that burden, and VetXpo is one of the most comprehensive. Now in its fourth year, VetXpo will be held Oct. 25–27, 2019, in Dallas. This holistic conference specifically targets the needs of veterans and their families and features an impressive lineup of speakers, as well as practical break-out workshops. VetXpo aims to inspire excellence in veterans and the community that supports them.
The event is sponsored by GallantFew veteran support network, a nonprofit organization that is well-known to many who serve — and have served — in the U.S. armed forces. GallantFew focuses on preventing isolation among veterans by connecting recently separated veterans with local mentors to facilitate a successful transition to civilian life. GallantFew is the parent organization to a family of subgroups, each one representing a specific community of military veterans: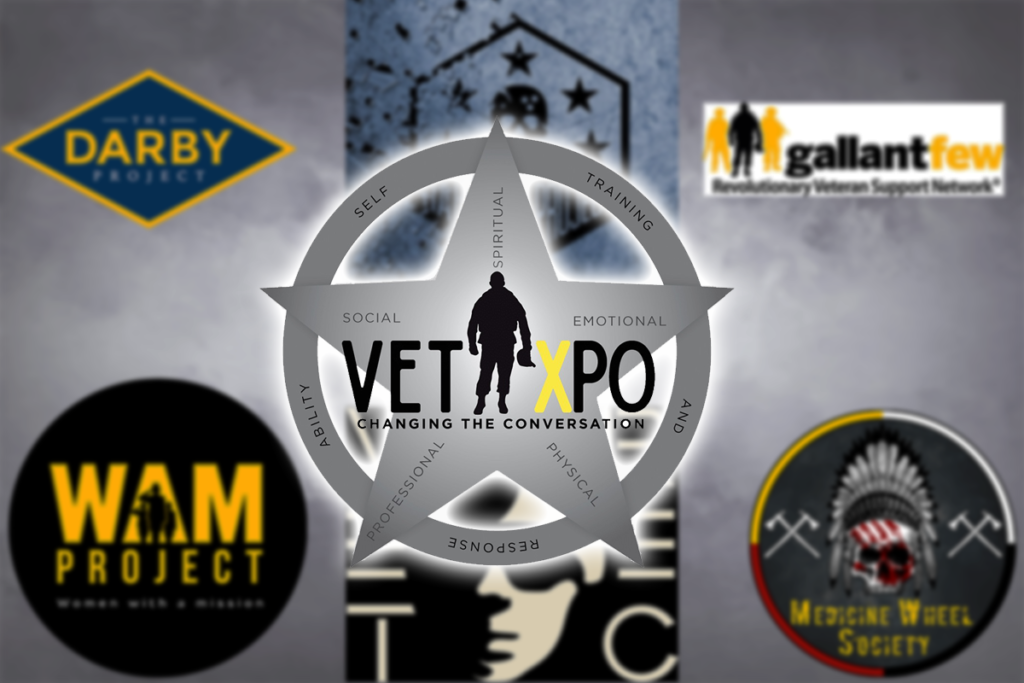 While each of these sister organizations cater to specialized segments of the veteran community, GallantFew is not an exclusive club. The nonprofit supports all veterans in achieving a civilian life full of purpose and hope, regardless of age, gender, race, or service branch. Veterans with OTH (other than honorable) discharge status are also welcome.
"These individuals are among those that need help the most, yet they are often denied the services they need. We decided to change that," said Karl Monger, executive director of GallantFew.
Since its inception in 2010, GallantFew has served more than 7,000 U.S. veterans. Monger and his lean staff manage a nationwide network of successfully transitioned "hometown veterans" to welcome and connect recently separated military personnel with their local communities. Experience proves that promoting a sense of inclusion among our veterans has a positive impact on statistics related to social issues such as unemployment, homelessness, and suicide.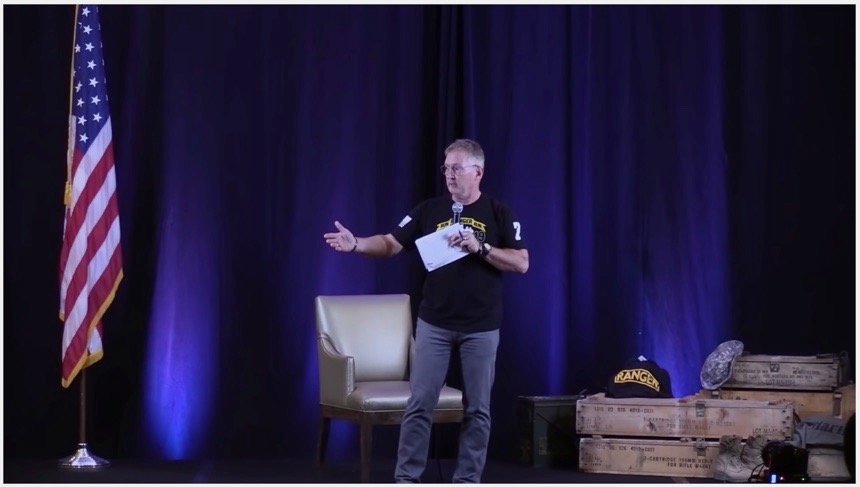 All GallantFew services are tied to its "GFIT" program. GFIT is based upon the Functional Emotional Fitness model, which was originally designed by the Burris Institute in Los Angeles. Burris calls the program "a personal yardstick to calibrate normal." It's a proven system that focuses on five areas of life: spiritual, emotional, physical, professional, and social. GFIT can be put into practical use every day, measured using quantifiable data, and continuously improved upon with intentional behavior.
Not surprisingly, VetXpo aims to build upon this intentional behavior of continuous improvement.
"Our objective is to provide a forum for shared lessons learned," said Monger. "In the military, every man and woman who goes to basic training — at least in the Army and Marine Corps — learns this thing called 'react to ambush.' If you are walking down a trail in the forest and someone ambushes you, the best chance you have of surviving is run toward the people shooting at you.
"When you look at the things that happen transitionally to a person [leaving] the military, they're ambushes. [Transition training] doesn't teach you that the resume isn't the only thing that gets you a job, that alcohol can derail you, that the VA may screw you over. So all these little ambushes are hitting you — how do you get through that? Well, guess what? There are a million veterans out here who have been through all that before. We know how to survive! But nobody is sharing this information. This is a forum to share that information."
One of the highlights from the 2018 conference was a presentation called "Let's Get Uncomfortable" delivered by Army Ranger veteran Bryce Mahoney. He started with a PowerPoint slide showing the Pornhub logo.
"That right there," he said, "is ruining more relationships than anything else that's going on in this room, and we need to talk about it. Infidelity destroyed my marriage. I ended up having affairs and lost custody of my kids. For three years, I thought about killing myself every night." Mahoney then dedicated the rest of his session to sharing how he "charged the line" to defeat his ambush.
As for the 2019 event, "we have a great weekend planned," Monger said. "We want [attendees] to see how these speakers have taken their experience and turned it into something, then realize: 'Wow … you mean, you were a Marine and I was a Marine, and we did the same job in the Marine Corps, and you became vice president of XYZ? How did you go from me to you?' GallantFew is, as far as I can tell, the only organization in terms of veteran transition that strives to do this."
This year's highly anticipated keynote address will be delivered by visionary Simon Sinek on Friday night. Sinek is best-known for his 2009 "Start with Why" TED Talk, which is one of the most watched TED Talks of all time with over 43 million views in 48 languages. Sinek became acquainted with GallantFew veteran support specialist Zach Ceballos and actively sought the opportunity to speak at VetXpo.
After watching "Start with Why," Ceballos felt compelled to send Sinek an email sharing his story. The Cliff Notes version: while on a combat mission to Afghanistan, Ceballos' roommate was killed in action. In the year that followed, Ceballos attempted suicide, struggled with substance abuse, and lost custody of his daughter — but GallantFew helped him turn his life around. Sinek was so taken by Ceballos' message that he responded, and they kept in touch. This eventually led to a meeting in Dallas and the inspiration to speak at VetXpo.
There will be additional speakers sharing their stories on Saturday, including:


Mary Elaine and Brett Baker

— Co-founders of Patriot Advantage, which provides virtual and administrative and marketing solutions for busy business owners and entrepreneurs



Drea Garcia

— Marine Corps veteran with two deployments, who now works in the entertainment industry and has appeared on "Grey's Anatomy," "Criminal Minds," "Angie Tribeca," and "Shameless"



John "JJ" Pinter

— Executive director of Team Red, White and Blue, a veteran support organization with a mission similar to GallantFew



Boone Cutler

— Author, columnist, music video director, and national spokesperson for the Warfighter Rights movement that seeks to end post-traumatic stress disorder (PTSD) phobia, causing employers, renters, and the legal system to discriminate against veterans



The VetXpo agenda also includes an open-forum lunch discussion on Saturday, featuring a panel of distinguished guests, as well as a networking brunch on Sunday. Tickets start at $35, and veteran sponsorship opportunities are available.